Valentine's Day is right around the corner. With more time than ever to get creative why not try out some new crafts and make personalised gifts and cards for your loved ones?
From crafts you can do with kids to amazing makes anyone would be thrilled to receive, we've got all the inspiration you need to get creative at home this Valentine's day!
1. Valentines googly eyes card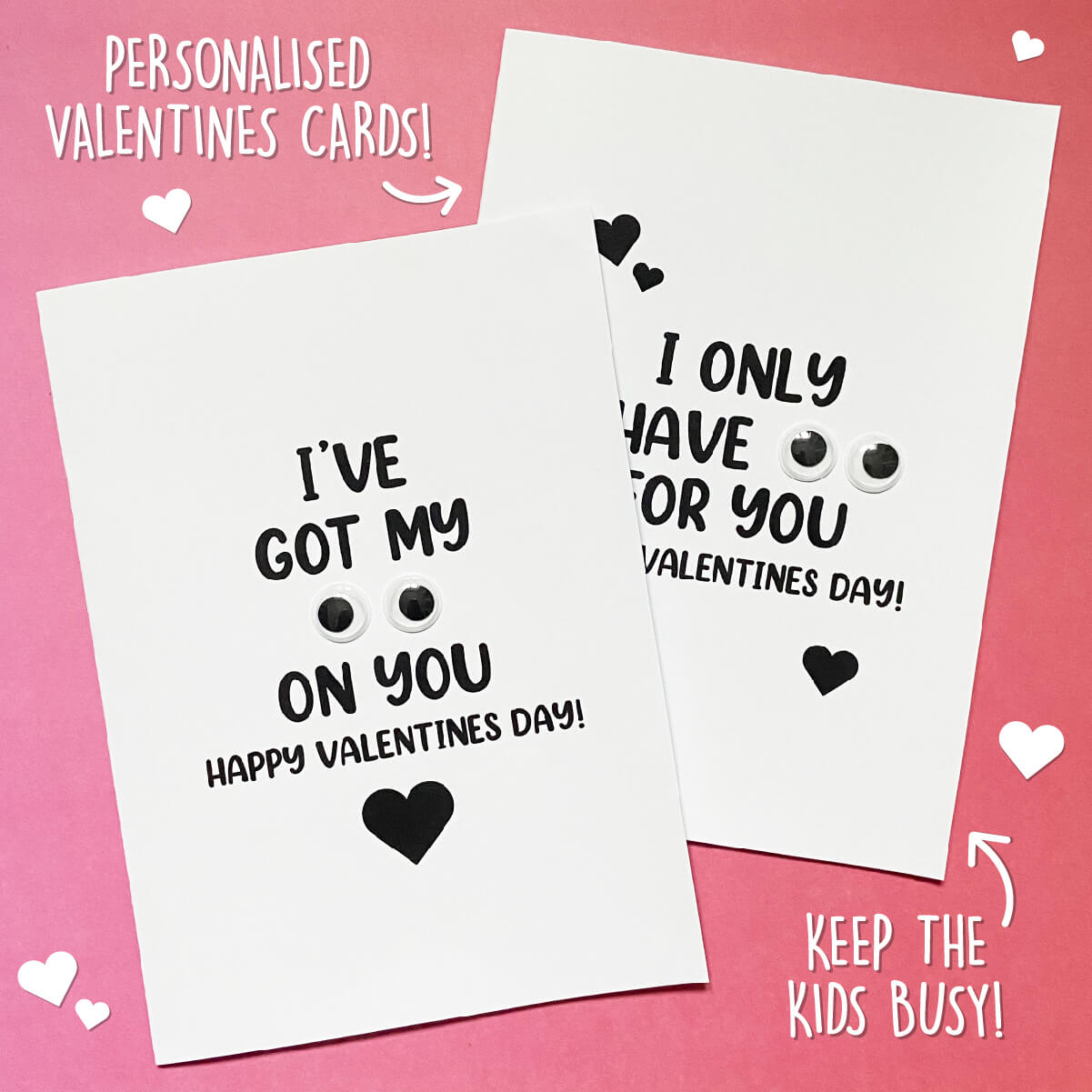 Supplies you'll need:
To create this adorable 'punny' card you only need 4 items, first, take your card stock, write your favourite valentines pun and add your googly eyes, and that's it! All you need to do now is write your own message inside and decide who to give it to.
2. Valentine's frame
This adorable valentine's box frame makes the perfect thoughtful Valentine's Day gift.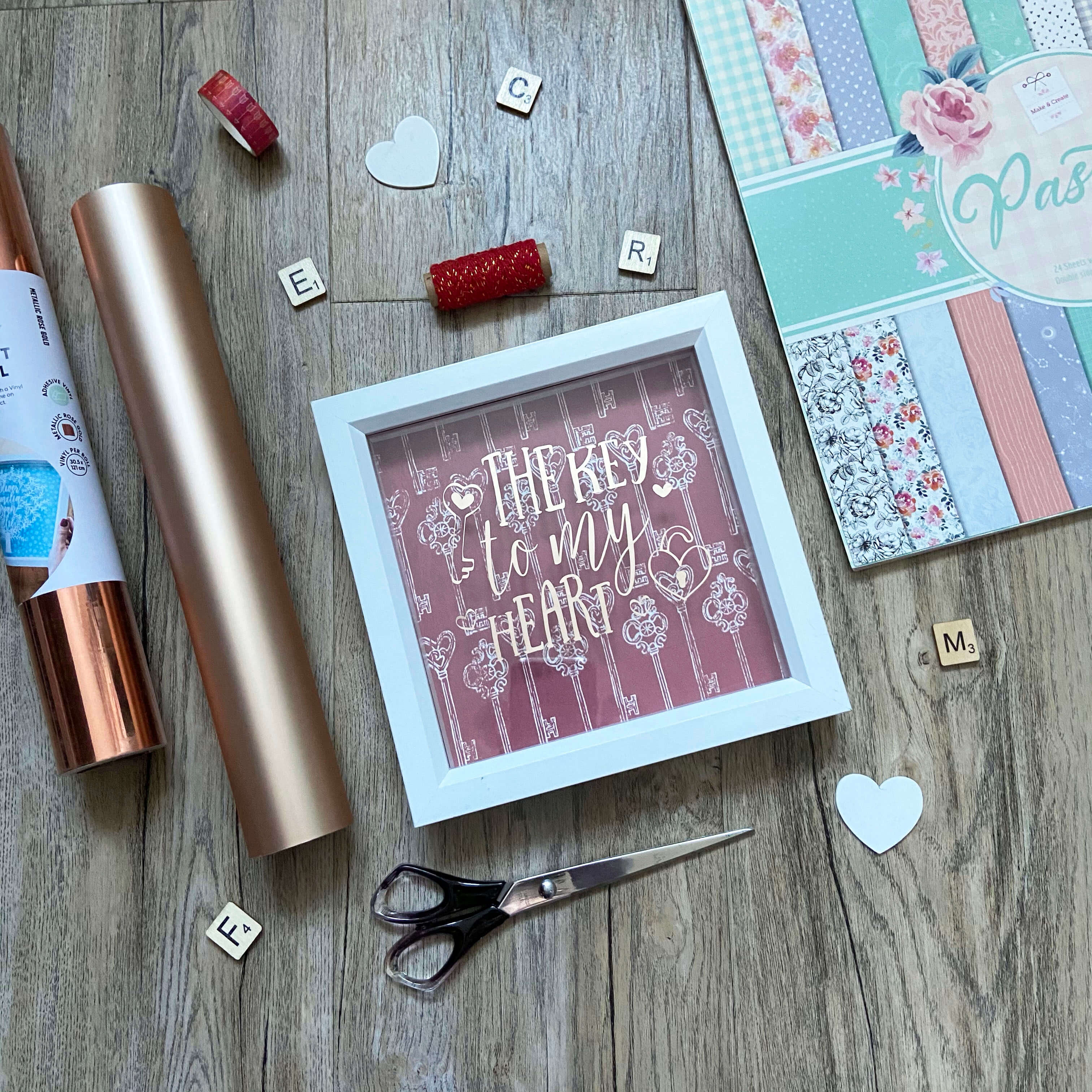 Supplies you'll need:
To create this beautiful box frame all you need to do is cut out your chosen phrase, stick it on the front of your frame and cover the inside with your favourite design pad sheet. It's that simple, if you want to get more creative try filling your frame with other embellishments or mementos.
3. Valentines clay tag cards
We love this card idea, not only does it make a stunning and thoughtful card, but the clay tag also doubles as an amazing decoration for around your home!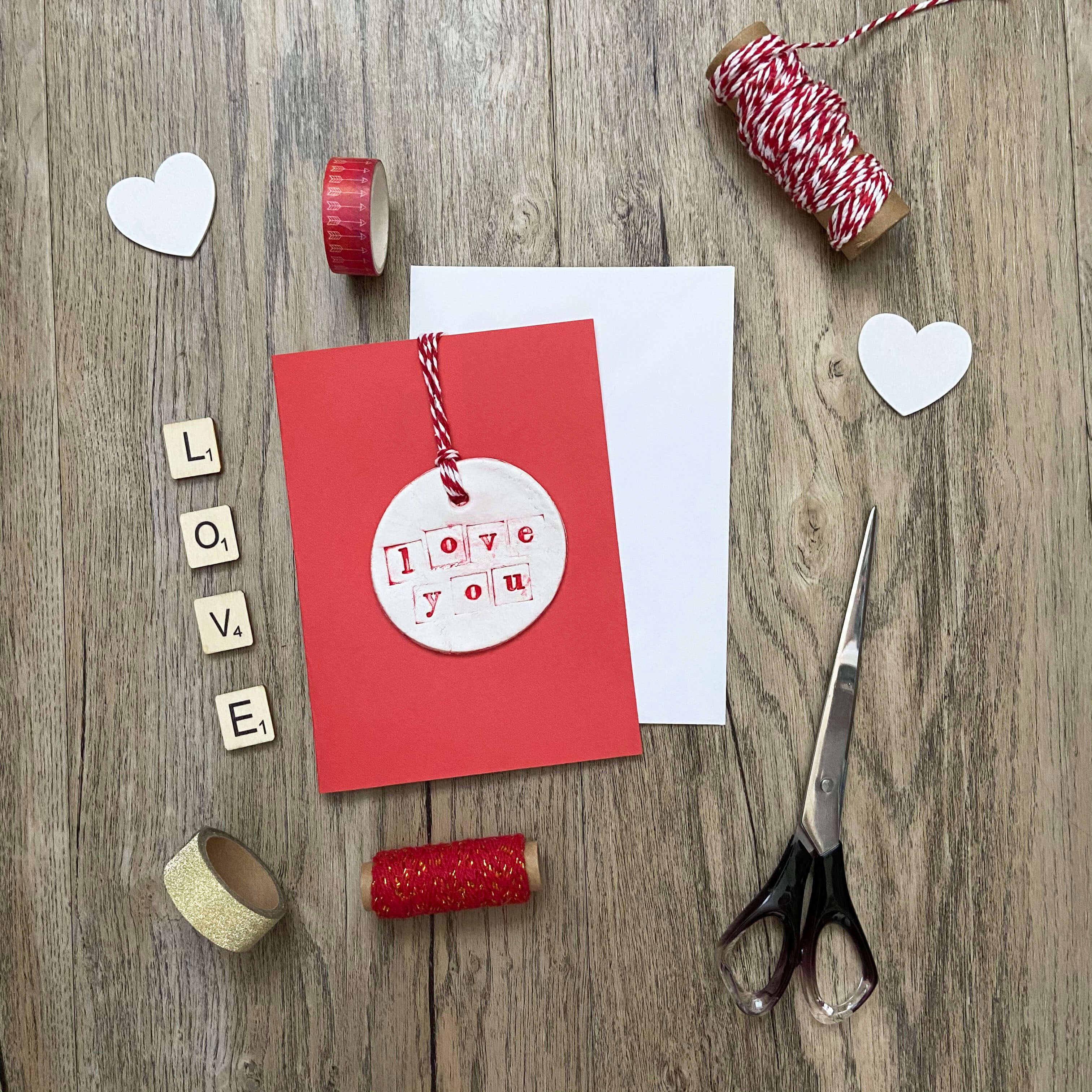 Supplies you'll need:
Cookie-cutter shapes

String
First, roll out your air dry clay, then use your cutter to cut out your chosen shape, before it dries use stamps to create a message or design and add a hole for your string.
Once dry you can add some paint, thread your string and add to your card!
4. Valentine's Day love bugs
This craft is perfect for kids! Once completed they're perfect for adding to cards or hiding around the home for a Valentine's Day themed hunt!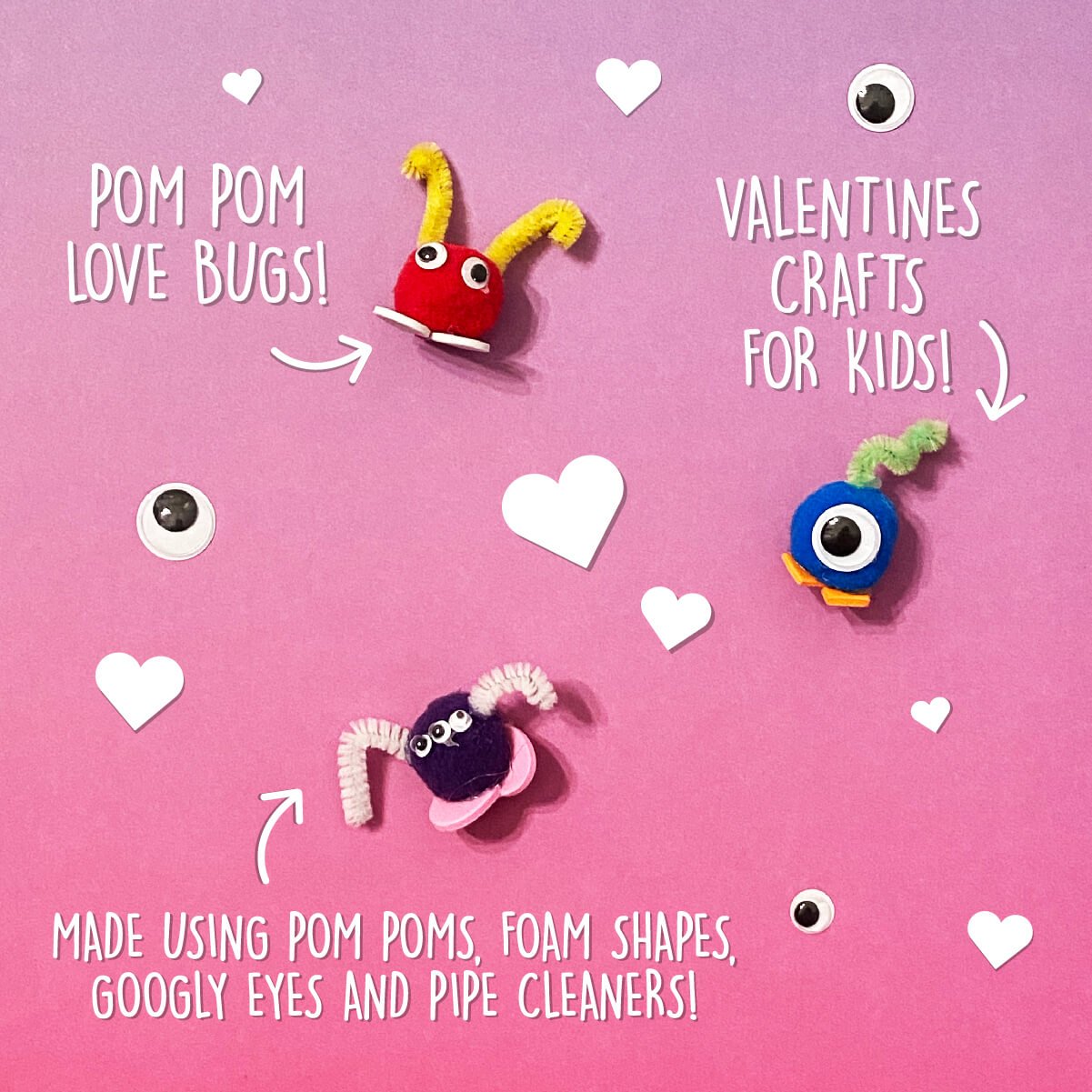 Supplies you'll need:
Pipe cleaner

Googly eyes

Pom poms

Glue

Foam shapes
You can find everything you need to make these adorable love bugs in our craft bumper pack, this craft lets your little ones get as creative as they like finding new and exciting colour combinations for their love bugs!
5. Valentine's wooden heart
Another simple but effective craft, this Valentine's wooden heart makes the perfect personalised gift for your loved one.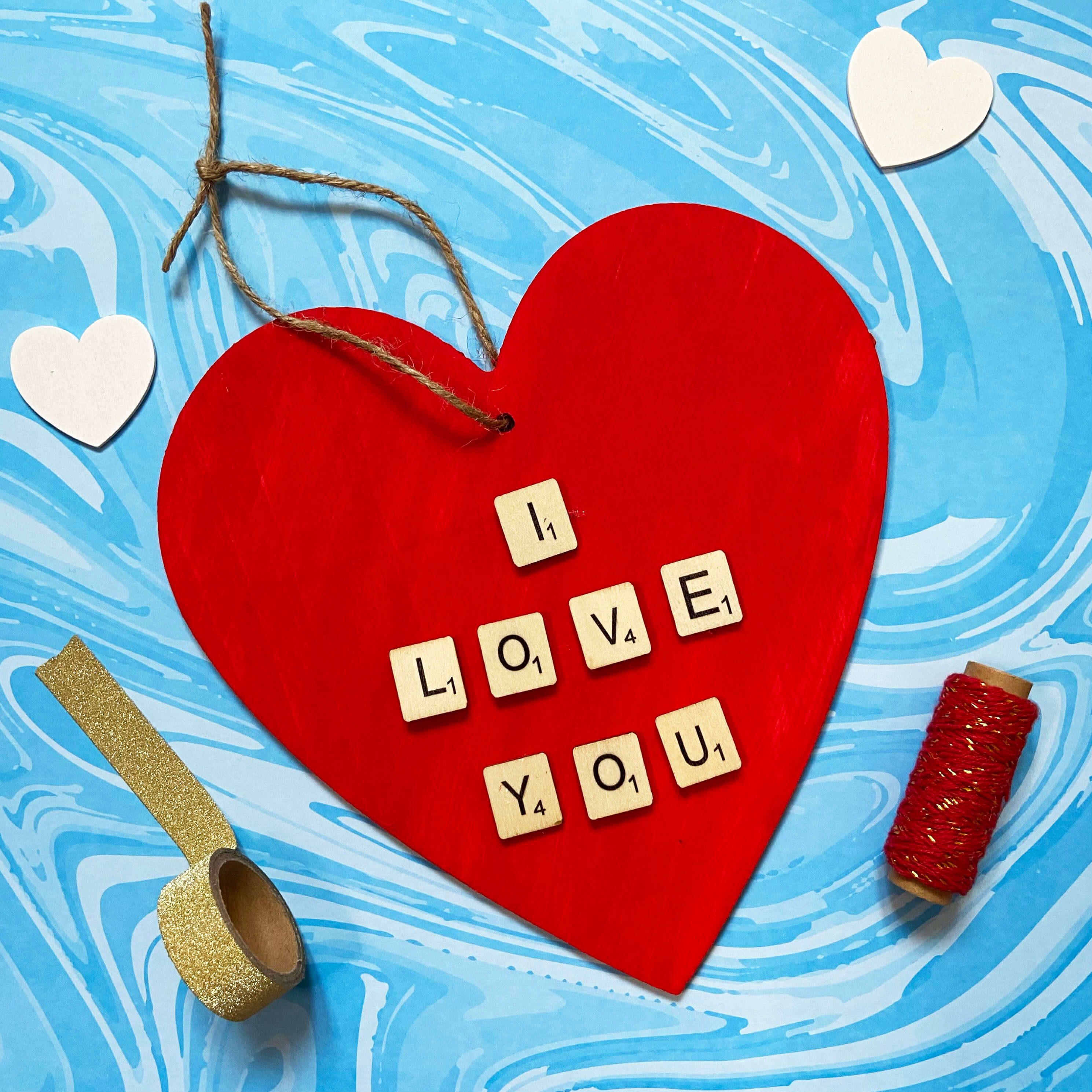 Supplies you'll need:
It couldn't be simpler to create this adorable personalised hanging heart craft, all you need to do is first, cover your wooden heart in paint, you could also choose to add glitter or use your favourite paper pad. Once this is dry, decide on the message you want to add, find the right letter tiles then arrange and glue. It's that simple!
6. Valentine's Day love bug card
We've got another amazing Valentine's Day card idea, perfect if you're not very crafty or don't have a lot of time.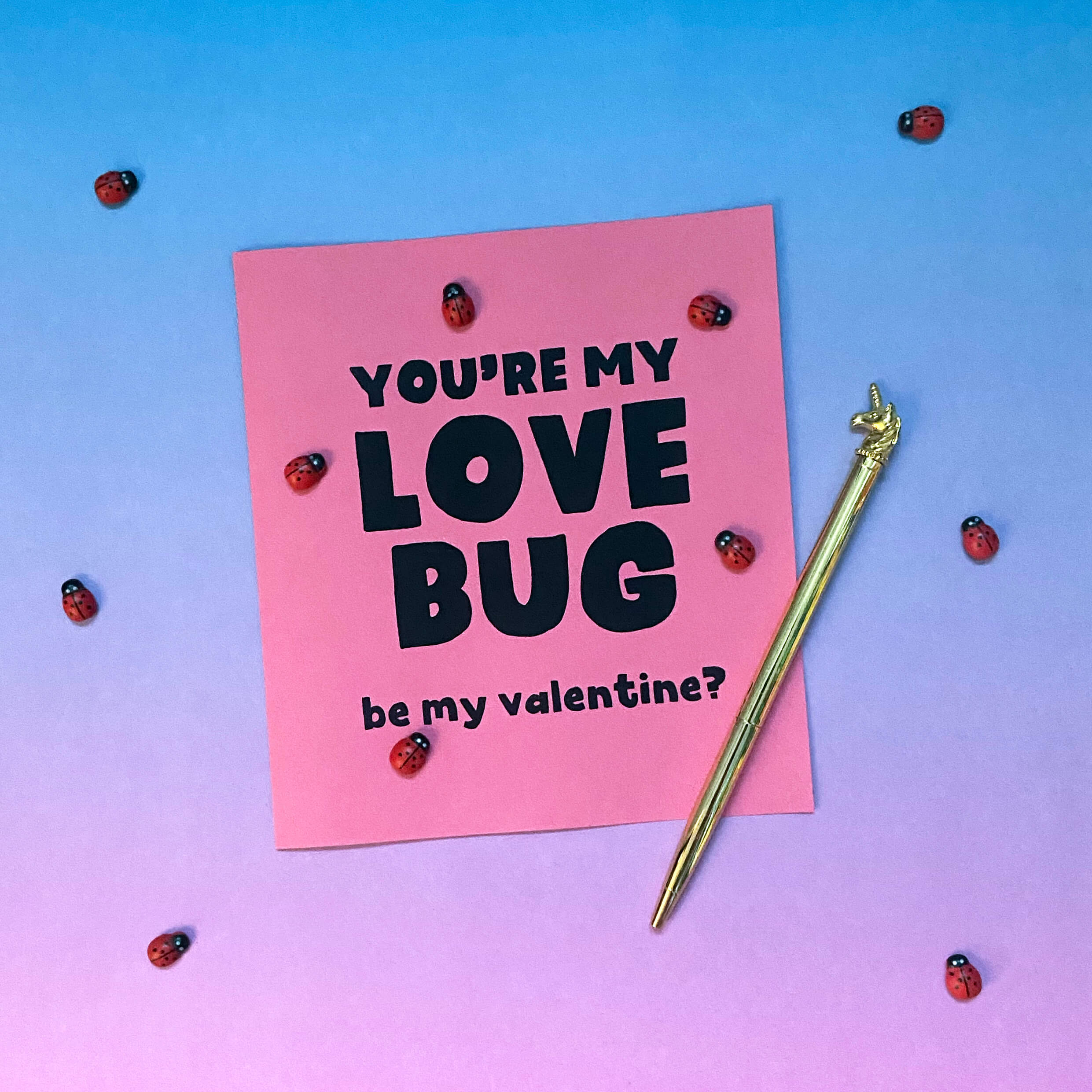 Supplies you'll need:
To create this adorable card you only need 3 items first take your card stock then write your valentines message and add your embellishments! It's that simple! Now it's over to you to write your own valentines message inside and you're done.
Will you be trying out any of these crafts?
Let us know and follow us on social media for more craft inspiration.