The cold, wintery evenings make it the ideal time to stay at home and get cosy with a cup of tea, break out a soft blanket, and dive deep into a new book.
While there's no shortage of great books that will see you through the winter months, we find that the winter weather puts us in the perfect mood to enjoy a well-loved classic.
Our favourite classic books for the winter have chilly settings, usually with lots of snow. Some of them are funny, and others are tragic or mysterious. No matter the genre, these classics are always worth a read.
In this post, we've pulled together a list of our favourite classic books for you to get stuck into this winter.
The Best Classic Books To Read This Winter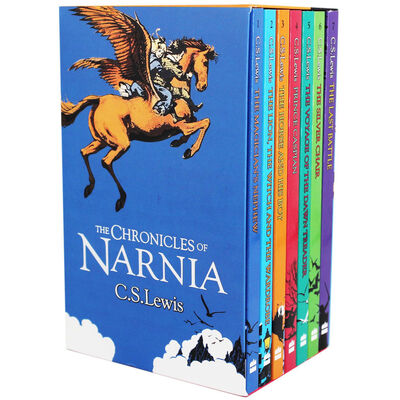 Why We Love It:
- Fantastic colour-illustrated box set.
- Contains lovely, underlying messages about being honest, loyal, and kind.
- A sense of adventure and morality that will never fail to spark the imagination.
It all started with The Lion, the Witch, and the Wardrobe, where four kids travel through a wardrobe into Narnia, an imaginary land ruled by a tyrannical White Witch. They must learn of their destiny to free it with the guidance of a mystical lion. But the story doesn't stop there. Six more books followed and became known as the Chronicles of Narnia. The other six books recount further adventures in Narnia and develop Lewis's fantasy world, full of magic, mythical beasts, and talking animals. While each book has a new story, reading them in order develops the Chronicles properly. There are layers to these stories, and the older you get, the more layers you discover in your imagination, making them a must-read this winter for a child, a mother, or a grandparent.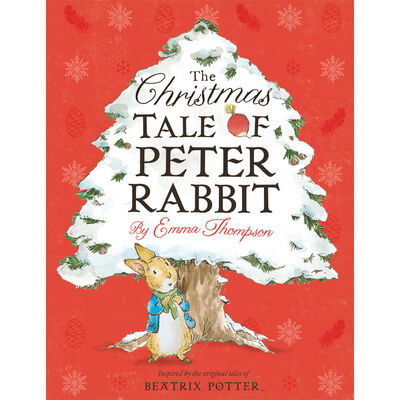 Why We Love It:
- The story and illustrations are complementary to the style of Beatrix Potter.
- It contains glorious artwork that brings the story to life.
- Continues the exciting adventures of Peter Rabbit in this super Christmas tale.
Peter Rabbit and his cousin Benjamin Bunny make a new friend, William the Turkey. The three are excited about Christmas until they realise that William is meant to be Mr McGregor's Christmas supper. Peter and Benjamin must put their mischievous ways aside and do everything they can to rescue William from a Christmas dinner he most definitely won't enjoy! This classic book is perfect for getting into the Christmas spirit, although it could be tough to read when your Christmas meal may include a turkey!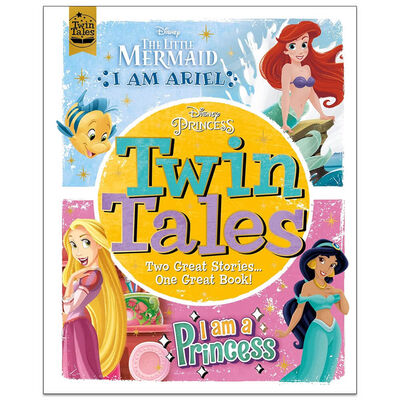 Why We Love It:
- A dark twist on the traditional tales of Sleeping Beauty, Aladdin, and Beauty and the beast.
- A fun and an an enticing plot that Disney fans can appreciate.
- It allows the reader to look at the original stories from a different perspective.
Have you ever wondered about the backstory behind your favourite Disney stories? What if things weren't really as they seemed? This series turns the classic fairy tales on their heads and gives readers an alternative ''what if'' spin on the classic stories we all know. What if Aladdin had never found the lamp? What if sleeping beauty never woke up? And what if Belle's mother cursed the beast? Anyone who loves drama, dragons, and fantasy will love the dark and creepy twists in these books, which will feel extra suspenseful on the dark, gloomy days during the winter.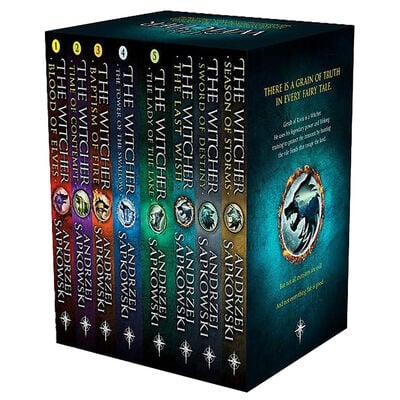 Why We Love It:
- A fast-paced, compelling story that's unpredictable for the reader.
- Lots of laughter, tears, and shocking twists.
- The characters are well-developed
Sapkowski tells the story of Geralt, a professional monster hunter known as a Witcher that struggles to keep his humanity in a medieval dark fantasy world ruled by corrupt kings, queens, and mages. Where poverty, violence and intolerance are rampant. Sapkowski's approach to this epic fantasy is a little bit different from what you would expect from a tale of monsters and swords. While it sometimes goes all out on bleakness and violence, you will notice some relatable jokes and occasionally debates on issues like ethics, morality, prejudice, and autonomy. This story uses fantasy to affirm mundane life and celebrate the little, joyful things that make us human. So, this winter, if you're looking to indulge in sword-wielding action, romance, family ties, and grotesque monsters with a touch of reality thrown in, you're in the right place.
Why We Love It:
- A fun, sweet, heartwarming book with diverse characters.
- Most pages are full of stunning illustrations.
- Teaches the importance of second chances and good behaviour.
The Christmasaurus and the Naughty List is the ideal book for bringing the Christmas spirit home. The Christmasaurus is on a mission to try and revert children from the naughty list back to the nice list, which includes his good friend William. This very wholesome book teaches readers that a second chance can change lives. Like all of Tom Fletcher'sFletcher's books, it's super entertaining with many cliffhangers that will make you want to keep reading it up to the last page. This book is perfect for melting away the stresses of the busiest time of the year and serves as an excellent bedtime read for children.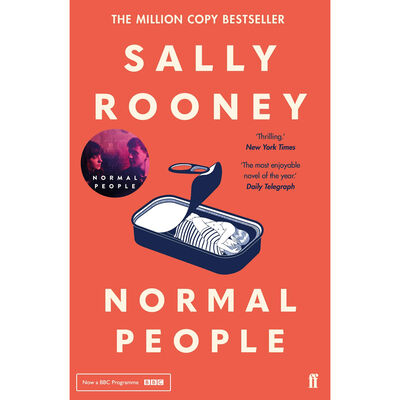 Why We Love It:
- Not a traditional romance.
- The two main characters are very awkward and flawed, making them feel authentic.
- Offers a dark, stark look at relationships and youth in Ireland.
Sally Rooney does an incredible job of portraying a complex boy-girl relationship in Ireland affected by cultural and class expectations of caring or indifferent mothers, social media, and student life. What makes this book special is that you can feel their thick and tangible chemistry through the pages, making you feel like you're at the heart of the scene. This classic romance book will pull you into experiencing this rollercoaster relationship that's full of emotions, excitement, and relatable experiences, which will give you a winter to remember.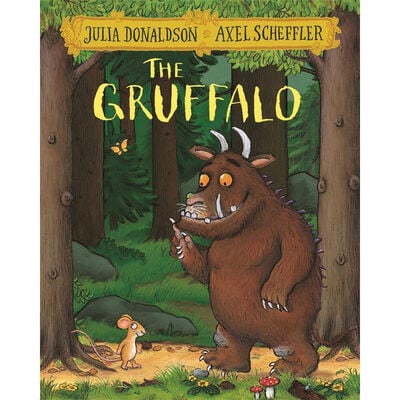 Why We Love It:
- Illustrations that focus on self-reliance and confidence.
- Rhyming text and a regular repeat element to all join in with.
- An unexpected twist in the story at the end.
The Gruffalo by Julia Donaldson lives up to its reputation as an absolute classic read for both children and parents. The story captures your imagination from the get-go as you're on a journey with a clever little mouse strolling through the woods, encountering dangerous animals who all want to eat him. The mouse scares them off by warning them about his imaginary Gruffalo, which unexpectedly turns out to be real! This humorous tale will keep your kids enraptured and eagerly anticipating the next page. Complimenting the text are beautiful illustrations that really bring the story to life, making it the perfect bedtime story leading up to the big Christmas day.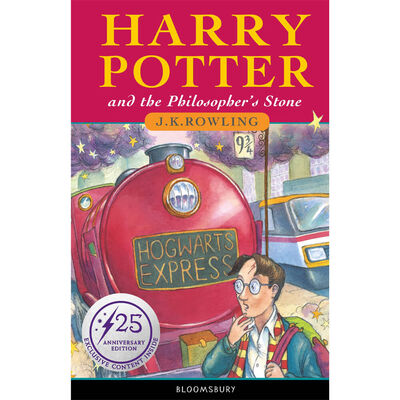 Why We Love It:
- The plot is entertaining and is a very immersive read. Even when the plot is slow, you will keep wondering what will happen next.
- Lots of funny jokes between Fred and George, the twin brothers of Ron Weasley.
- Has a lot of early lessons for children on morality.
J.K. Rowling has effortlessly delivered a perfectly paced story that will immerse you in a world full of magic, friendship, hope, and darkness. It all begins when Harry Potter is living with his ghastly uncle and aunt; he gets an exciting opportunity to start a new life at Hogwarts to learn about magic and make friends. During his time at Hogwarts, his new-found wizardry skills unravel some of the mysteries of his own past and uncover some shocking secrets about his teachers. The Philosopher's Stone is the first in a series of novels that will have you hooked. So, if you're ready to go on a magical journey and feel a wonderful sense of escapism over the cold winter months, grab a copy and spend some time with Harry at Hogwarts.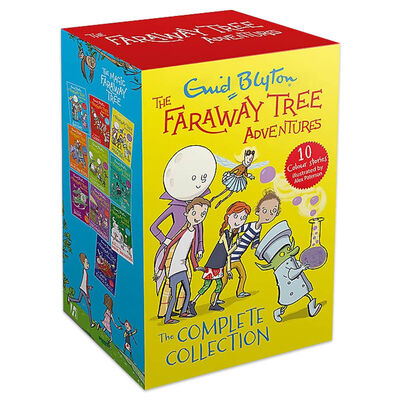 Why We Love It:
- Great for beginner readers just starting chapter books.
- Each page is full of colour with illustrations.
- A modern makeover from the original 1950s books.
Originally written in the 1950s by Enid Blyton, these modernised books are filled with imagination and brilliant plots for children to escape to. Each book tells a different story, which contains an exciting adventure and daring discovery. The three main characters, Joe, Beth, and Frannie share a lovely friendship with plenty of ups and downs, like how young readers experience themselves. These impressive storylines are illustrated with colourful pictures of the characters, lands, and everything in between to bring the books to life. This collection contains two fantastic Christmas-themed stories, ''In Santa Claus's Castle'' and ''Joe and the Magic Snowman,'' which will be the perfect read around Christmas.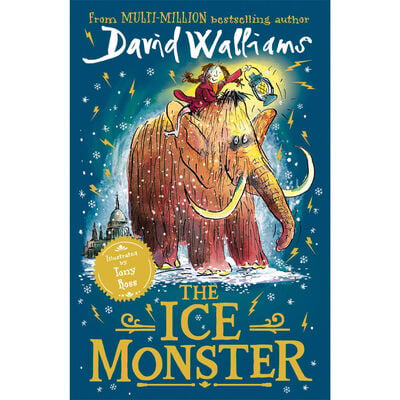 Why We Love It:
- Offers children an engaging and interesting way to learn about history.
- The humour of the book is spot on, with plenty of jokes from David Williams.
- The underlining message is about belonging and finding your way in a complex and unpredictable world.
The Ice Monsters follows the classic story of a homeless girl named Elsie who is searching for a place to call home. She soon finds herself in the Natural History Museum, where she gives a helping hand to the Ice Monster currently frozen in a display—trying to free the frozen mammoth and return it to the North Pole. This book contains a little bit of everything, from educating us about our 19th-century history to enjoying the cracking jokes that David Williams throws out. This blend of humour and education makes it more than worthy of being a great winter read.
Summary
That's our top 10 classic books you and the kids can enjoy on a cold, frosty winter's day. We have included various books in our list, from romance, mysteries, comedies, and even a few Christmas tales to build up the Christmas spirit for the big day. If you want to check out some more book recommendations, then take a look our some of our booklists below: