The sun is out, evenings are longer, and in the distance, you can hear the faint sound of an ice-cream truck. All of this can mean only one thing – it's summer reads season at your book club.
But, which titles should you go for this summer?
There's a lot to choose from with light and breezy pieces of chick-lit, intense page-turners or novels that will transport you to somewhere a bit more exotic.
To save you the time and effort of narrowing all those books down, we've pulled together a list of the best summer reads for your book club. There's a little bit of everything on it, so you won't have to spend too much time arguing over the next book to read.
Best Summer Reads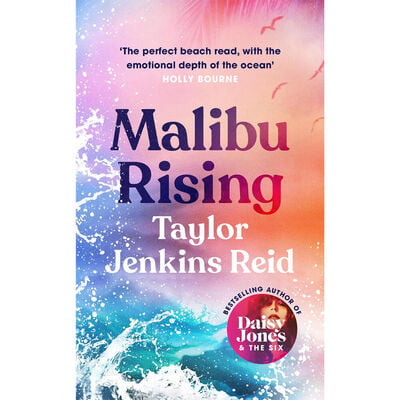 Why we love it:
- It has a creative timeline that flits from present-day to past very easily, opening up many talking points.
- The range of varied and well-rounded characters offers lots of opportunities for discussion about their motives and feelings.
- The split POVs make this novel unforgettable as you can experience the story through many characters'.
Malibu rising is the ultimate summer read. It'll make you giggle, shed a tear and will take you on a whirlwind adventure through time. The book follows four famous Riva siblings as they prepare to host their epic, annual end-of-summer party deep within the beachy coast of Malibu. This book isn't reinventing the wheel, it's a pretty straightforward story about functional and dysfunctional relationships, but the characters are so richly written and the plot so tight that it is more than the sum of its parts.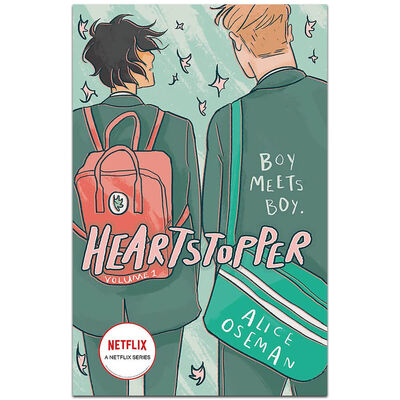 Why we love it:
- A charming, modern-day love story, perfect for exploring LGBTQIi+ issues around acceptance.
- Representation of youth mental illness in characters will spark a conversation that may help parents and carers of young people.
- An interesting opportunity to compare the books with the recent Netflix adaptation.
Recently adapted into a successful Netflix series, Heartstopper tells the story of Charlie, a year 10 openly gay boy who's recovering from a term of bullying at Truham Grammar School for Boys. After starting a new class, Charlie is surprised to find himself in a blossoming friendship with year 11 rugby lad Nick, and the pair soon become inseparable. But, as the boys become closer, Charlie starts to crush hard on Nick and tries to suppress the urge to tell him how he really feels. Heartstopper is the beautiful, modern-day love story your book club needs this summer. It will delight you with vivid characterisation and an insight into the lives of queer teens today.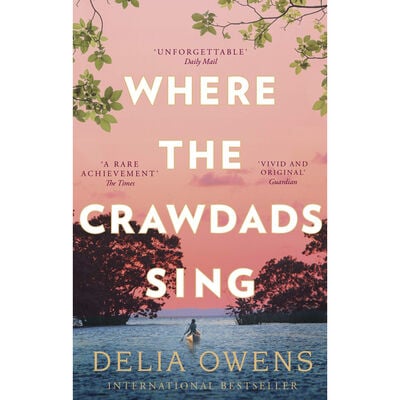 Why we love it:
- A story of resilience, survival and abandonment wrapped in a crime drama.
- Beautiful descriptions of flora and fauna from Owens that will transport members of the book club to North Carolina.
- A murder mystery with plenty of twists and turns to keep you interested.
Some books are so powerful they can transport you straight to the landscape they describe, where you can feel the ground beneath the feet of the protagonist and smell the air they breathe. Where the Crawdads Sing is one of those novels. Bursting with vivid descriptions of nature, this novel sees the protagonist, Kya, embroiled in a murder investigation as a prime suspect. As the story unravels, there are enough twists and turns to keep you hooked whilst also exploring other themes around loneliness, hope, resilience and prejudice. All of which makes this one of the must-read novels for any book club.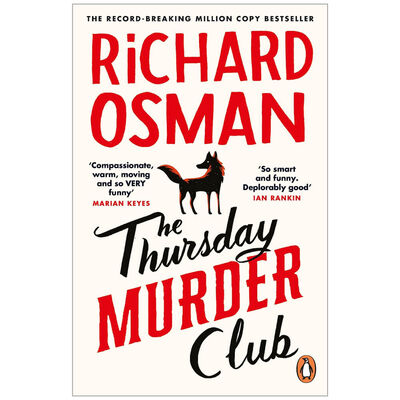 Why we love it:
- Full of witty, laugh-out-loud moments
- A clever plot that will keep you all guessing till the end
- A snapshot of Britishness with a helping of OAP rebellion thrown in for good measure, you'll love going over these fun, ballsy characters.
If you're looking for a fun book that will make you laugh out loud this summer, look no further than Richard Osman's debut comedy crime novel, The Thursday Murder Club. Set in a quiet retirement village, this book features the unlikely heroes Elizabeth, Joyce, Ibrahim and Ron, who meet once a week to discuss unsolved murders. The plot weaves in and out with some fantastical twists you won't see coming, and the one-liners from our perky pensioners will have you and your entire book club in stitches.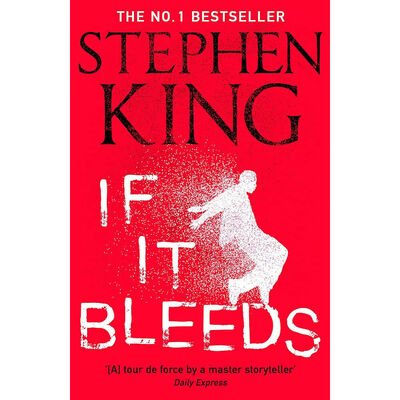 Why we love it:
- Classic horror and suspense for those looking for something a little less fluffy this summer.
- Contains the sequel to The Outsider, so King fans will be particularly excited to read and review in good company.
What's better than one Stephen King story? Four Stephen King stories in one, of course! If It Bleeds is the title story from this novella, delivering the sequel to the 2018 bestseller, The Outsider. Stephen King has a terrifyingly clever way of making readers crave the dark intrigue he creates, and this title novella is no different. An explosion at a local school is the lead story as we set the scene with protagonist Holly Gibney of the Finders Keepers detective agency. Holly witnesses the TV coverage of the lead story and notices something isn't quite right about the correspondent on the scene. Alongside If It Bleeds, your book club will also enjoy the other stories that make up this title; 'Mr Harrigan's Phone', 'The Life of Chuck' and 'Rat'.
Circe by Madeline Miller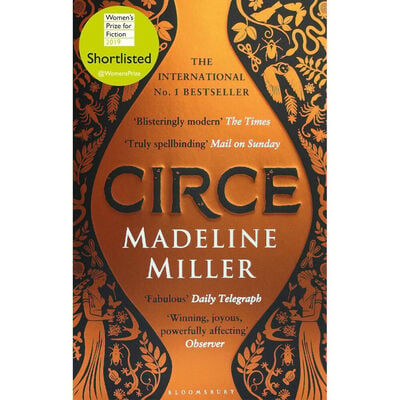 Why we love it:
- An inspiring re-telling of a story from Greek mythology with a modern twist.
- Revenge fiction at its best.
- The protagonist, Circe, provides an empowering female character.
Shake up your book club reads this summer with the ultimate disruptive piece of fiction; Circe. Circe is the daughter of Helios, God of the Sun, and Perse, an Oceanid nymph. But Circe is not blessed with the beauty and skills of her siblings and is shunned by the Gods. After falling in love with a mortal she knows will age and die, she becomes desperate and experiments with witchcraft, revealing a power she never thought she had. Whether you're interested in Greek mythology or not, this piece of summer fiction is elegantly written and pushes the boundaries these ancient stories are bound by, releasing a feminist narrative that challenges the status quo.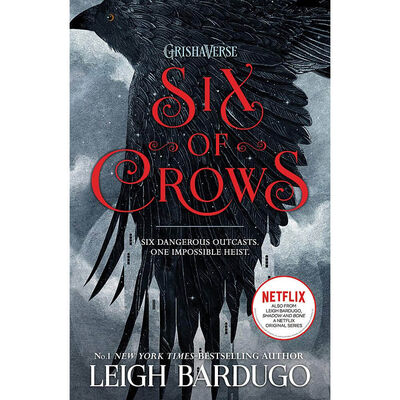 Why we love it:
- Wonderfully crafted characters that will keep you talking all evening at book club.
- A mix between Ocean's Eleven and Game of Thrones, making it an interesting read.
- A beautiful blend of humour, darkness and action.
If a heist, stroke fantasy fiction novel sounds like your kind of thing, then Six of Crows is the perfect book for you. Kaz Brekker leads us through this story with his crew of misfits as they try to take on a deadly heist that will make them rich beyond their wildest. Outside of the twists and turns that come with a heist thriller, this book elevates itself when it explores each gang member. The flashbacks and storyline of each character bring a wonderful blend of humour, darkness and action that is often attempted but rarely achieved in a novel. So if you want a read this summer that will have your heart pounding, knees trembling and sides splitting with laughter, then Six of Crows is probably it.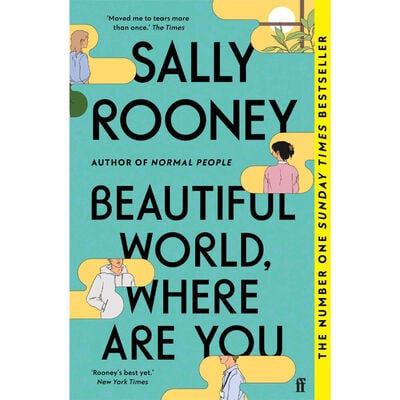 Why we love it:
- A book that opens up conversations about lovers and friends and the complexities that they can bring.
- Will instigate conversations about climate anxiety, class consciousness, and language.
- Raises interesting questions about infidelity and sex that could be debated.
Rooney writes about something we all have an opinion on and most likely some experience with - relationships. The novel is based on four key characters; Alice, Felix, Eileen and Simon. What sets Rooney apart is her ability to write flawed but compelling characters, and that's no different in Beautiful World, Where Are You. At times you'll find each character annoying, obnoxious and even downright pretentious, but you'll still be fascinated by them and even, dare I say it, route for them. If you're looking for a book that explores four people's relationships while the talk about everything from class consciousness to climate anxiety, this is the perfect novel for you.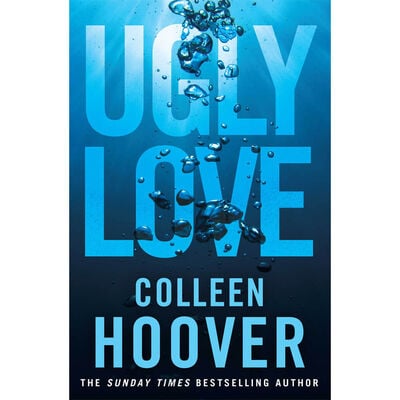 Why we love it:
- A heart-breaking romance that will have you rooting for them to get together.
- A dual point of view novel that allows you to explore and understand each character's behaviour.
- One of the steamiest of CoHo's novels, and that's saying something.
Love isn't perfect. It can be messy, painful and, at times a bit of a struggle. That's the basic premise of Ugly Love by Colleen Hoover (or CoHo, if you're in the know). Ugly Love follows Miles and Tate, who enter into a casual "friends with benefits" arrangement. Miles is damaged by his past and emotionally stunted and does everything to keep Tate at arm's length. The book tells the story from both characters' perspectives, so you understand why each behaves the way they do. Tates story is from the present, exploring the struggle of loving someone who is emotionally shut off. And Miles is from the past, helping you to understand why he struggles to open himself up to anyone. The result of this narrative device is that you finish reading this book angry, upset and emotionally exhausted but yet you still struggle to hate either of them.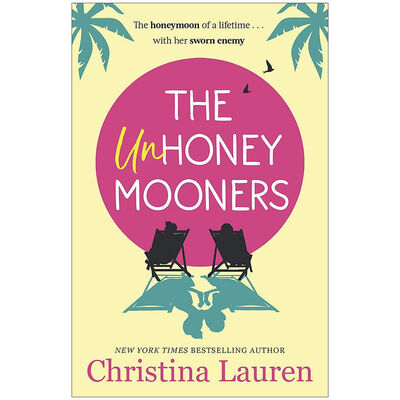 Why we love it:
- Witty and hilarious, full of laughs for everyone.
- A light and breezy rom-com that can be finished within a week.
- Full of tropes but the characters and writing are so charming you're more than happy to put that to one side.
A 'best reads for the summer' list would not be complete without a good solid rom-com, and The Unhoneymooners is exactly that. Sworn enemies, Olive and Ethan, end up in Hawaii when the bride and groom at a wedding they are attending can't go on their honeymoon. Instead of letting the tickets go to waste, they go on holiday and promise to avoid each other at all costs. In true rom-com fashion, things don't quite go to plan, and comedy ensues. If you're looking for an emotionally compelling book, this isn't it. But if you're looking for a book that will have you grinning from ear to ear as you read each page, this is definitely the book for you.
Summary
So, they are our top 10 summer reads for your book club. We've got everything from rom coms to fantasy fiction to the odd weepy on the list.
If none of those takes your fancy, then you can check out some of the other book lists we have on our blog below:
Otherwise, enjoy the sunshine and don't be afraid to send us a pic of you and your book to our social channels.