As gifting season quickly approaches, The Works is here to remind you that a thoughtful book might be the best and most-loved gift of all, this Christmas. The UK's family-friendly retailer has hand selected its most in demand and top trending must-have books – perfect for the literature lovers or little bookworms in your life!

We know choosing a book for someone can be a tricky task with so many genres to choose from. However, this gift guide covers them all. From best-selling autobiographies, fabulous works of fiction and cookery books, to home-improvement manuals, puzzle books and even creative colouring paperback. There is bound to be something that makes the perfect present for everyone on your list.
Books For Little Ones…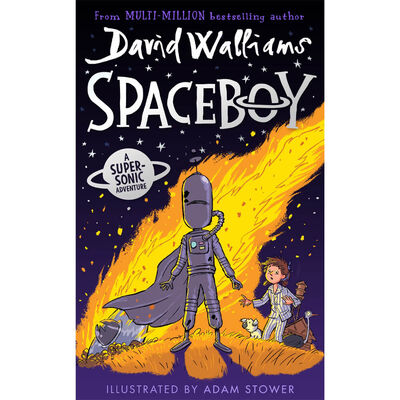 Venture back to the time of the Space Race with No.1 bestselling author, David Walliams. This thrilling adventure book, filled with mystery, action, laughs and surprises, is the book to keep your little one captivated. A wonderful gift for any little bookworm, this is sure to be a favourite this Christmas!
Tom Fletcher, Space Band
Give your kids an out-of-this-world adventure to enjoy this Christmas, from No.1 bestselling author, Tom Fletcher! This intergalactic escapade is filled with powerful messages to inspire your children, including the importance of believing in yourself, celebrating our differences and the power of friendship. Watch as your little ones become mesmerised in this thrilling tale, that they won't be able to put down!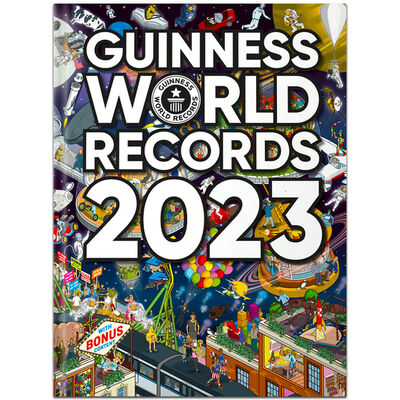 Always a Christmas favourite, it's the Guinness Book of World Records 2023! Jam-packed with mind-blowing, record-breaking facts and figures from across the globe and outer space. The latest edition takes things to the next level as your kids get lost in learning about journeys that are out of this word! Filled with the latest and most shocking world records, the book also includes bonus digital content throughout, that is sure to keep little ones glued to the book. With even more focus on diversity and inclusion, this year's edition is filled to the brim with the most inspirational and shocking achievements so far. No Christmas would be complete without it!
Ripley's Believe It or Not 2023
The perfect Christmas gift for curious kids this year is Ripley's Believe It or Not 2023. Designed for readers of all ages, this year's book will 'transport readers of all ages to a world beyond imagination – where truth is stranger than fiction!' Overflowing with real-life stories from all around the world, this book is bound to keep your little one enthralled and fascinated. Get ready to excite the whole family, as you read together in awe at the amazing world we live in.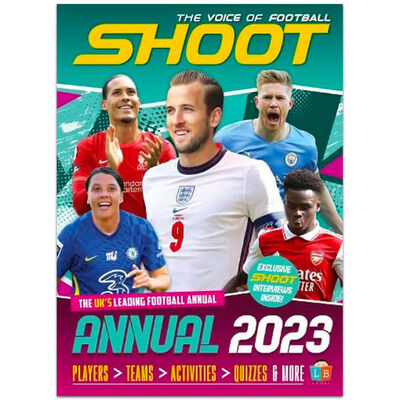 You can't go wrong with an annual at Christmas, so this year why not treat your little aspiring footballers to the Shoot 2023? Catch-up on all your favourite football heroes and learn all about your favourite teams, as you make your way through this sports-mad annual, complete with footballer profiles, stats, trivia and even exclusive interviews. Including everything your little one will want to know from the UK, Ireland, and international leagues, it's sure to score this Christmas!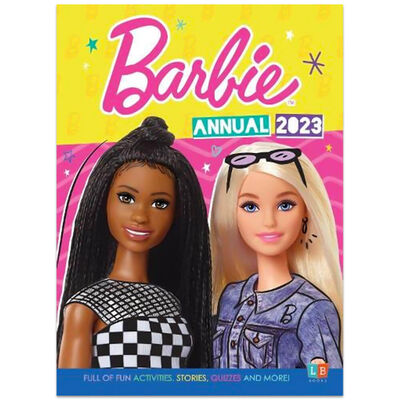 For your little Barbie fans, the 2023 Annual is sure to put a smile on their face this Christmas. Read all about Barbie and her buddies, in this jam-packed annual featuring exciting stories, captivating crafts and amazing activities - bound to keep your little princesses entertained for days.
Books For Adults…
Heartstopper Yearbook
The Heartstopper Yearbook, by bestselling author and winner of the YA Book Prize, Alice Oseman, will make the perfect gift for any fans of her graphic novels or Netflix TV series. This book takes a joyful trip into the LGBTQ+ world and explores behind the scenes of the beautiful romantic story that tugged on everyone's heart strings. Including exclusive content from the Heartstopper universe, such as never-before-seen illustrations, an exclusive mini-comic, character profiles, and an insight into her creative process, narrated by a cartoon version of Alice herself – this book is the perfect gift for any fans of the Heartstopper world!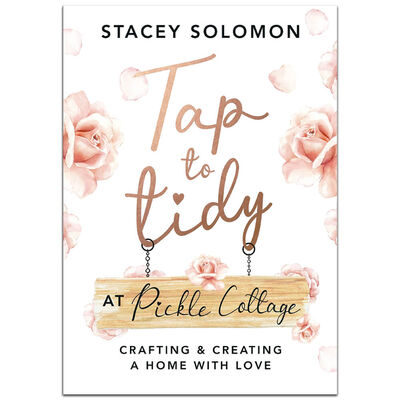 Stacy Solomon is undoubtedly one of the UK's most popular individuals, and your mum is sure to love reading about her interior and DIY journey. Stacy shares how she transformed her home herself with her hands-on approach to DIY, empowering us all the get stuck in – your dream home could be closer than you think! Filled with behind the scenes of Stacy's life, helpful tips and expert advice, this is a perfect, wholesome read to enjoy during the festive period.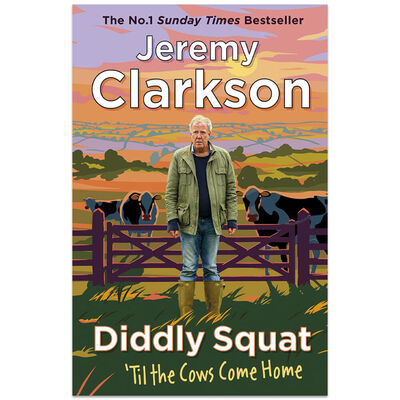 He's back! Jeremy Clarkson has returned with lots to share from another year on Diddly Squat Farm. The seeds have been sown, the soil turned, and the farm shop restocked, as Clarkson prepares for more adventures on his farm. Complete with hilarious anecdotes, read as Jeremy Clarkson battles the highs and lows of farming and learning (the hard way!) – sure to put a smile on your dad's face this Christmas. It's the gift that will keep on giving!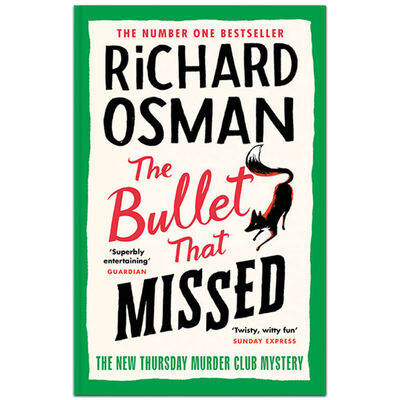 This hardback edition of The Bullet That Missed, a book from Richard Osman's bestselling phenomenon, The Thursday Murder Club, will keep you hooked! The third book in the series, as another mystery needs to be solved. This witty and mysterious book is a must-have Christmas gift for anyone who enjoyed the first two books – they won't be able to put it down, that's for sure.
Summary
So those are some of the best books you can buy children and adults this Christmas. If you're looking for some more book inspiration, then take a look at our books collection pages. Or we've got some great booklists you can take a look through below: