As the anticipation builds for the most magical season of the year, there's no better time to be organised and decide which of the top trending kids advent calendars you want to get your hands on – ready for when they're available.

We are sure you'll agree that the build-up to a special visit from Santa is almost as special as the big day itself. But, for those little ones who can't stand the suspense, you can always gift them a fun advent calendar with little surprises that'll tide them over whilst they patiently wait for the big day.
So, we've pulled together the ultimate guide to which advent calendars to buy this year. And all of them are at unbeatable prices.
Best Advent Calendars To Buy 2022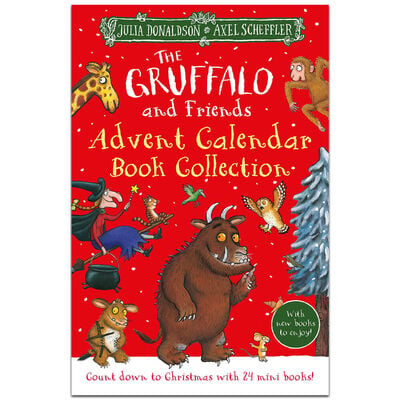 Who isn't a fan of the Gruffalo? Dive back into the fantastic world of the Gruffalo and his friends, with a range of exciting story and activity books. Based on a range of family classics, including The Gruffalo, Room on the Broom, The Snail and the Whale and much more! Let your little ones enjoy 24 new hardback books, giving them something new to enjoy every day.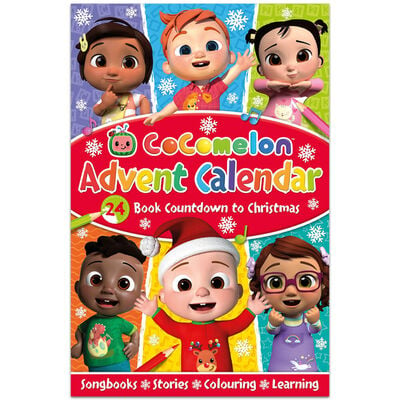 Adventure with your favourite Cocomelon characters this festive season, with the official Cocomelon Advent Calendar! Packed full of stories, colouring, learning and song books for your little one to unwrap, they'll make every day feel like Christmas this festive season. Watch as they unwrap a new book each day and let imaginations run wild with the Cocomelon crew, sure to keep your ankle biters entertained over the holidays!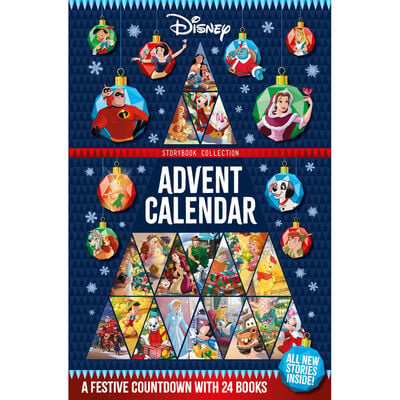 The Disney Storybook Advent Calendar is the only way for your little Disney fanatics to countdown during the festive period. Filled with exciting stories, you can watch as they unwrap and enjoy a new story each and every day. The countdown to Christmas has never been more fun, sit with the whole family and enjoy story time every evening – the perfect way to encourage your little ones to get reading.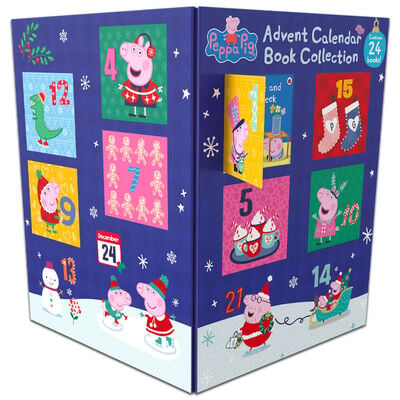 If your kids love Peppa Pig as much as we do, then this Advent Calendar is sure to be a crowd pleaser this Christmas. Help them ease their anticipation during the Christmas countdown, with a helping hand from Peppa and George. Filled with 24 exciting mini storybooks (plus a special Christmas story for Christmas Eve), you can pop each storybook back into the casing providing a safe place to store them, so your little ones can enjoy the books again and again…and again!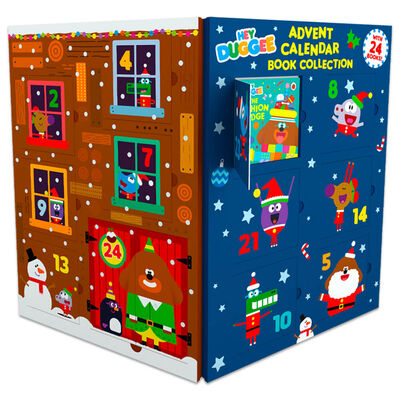 Join your favourite Hey Duggee characters this Christmas, with the Hey Duggee Advent Calendar. Discover new stories, and venture into the wilderness with Duggee and the squirrels. What's more, enjoy a special Christmas-themed story on Christmas Eve, the only way to get into the festive mood with the whole family. Stories include: The Snowman Badge, The Paddling Pool Badge, The Jam Badge, The Bubble Badge, The Mystery Badge plus much more!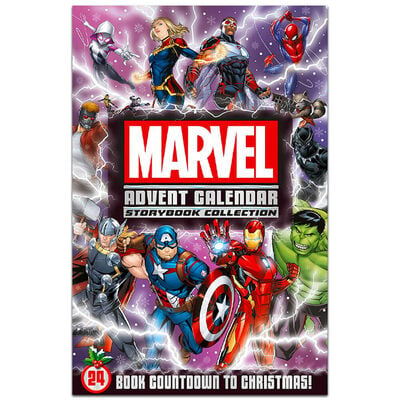 For your older kids, it doesn't get better than the Marvel Storybook Advent Calendar Collection! The ultimate way to keep them entertained during the run-up to the big day, watch as they delve into the Marvel Universe and save the world with some of their favourite superheroes. Keep imaginations at bay, with a story each day.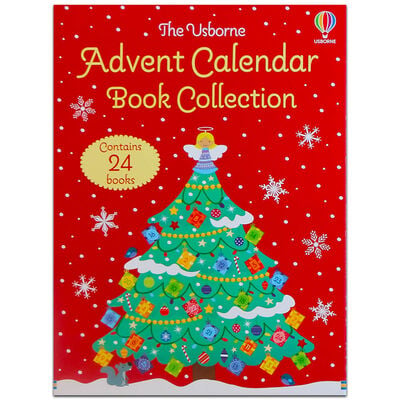 This beautifully illustrated, luxury Advent Calendar is sure to be a favourite this year. Each window contains a new magical book, bound to keep your little ones in awe. Filled with exciting stories, sure to have their imaginations running wild, this really is a special way to count down to the 25th. Venture into the world of princes and princesses, elves and emperors, and many more enchanting and magical characters.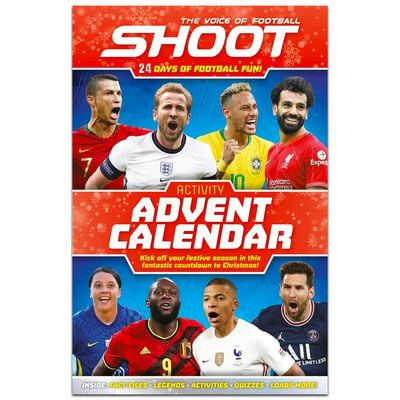 Always a favourite for any little aspiring kicker, the Shoot Advent Calendar is the ideal gift, this festive season. Enjoy a new book every day, brimming with exciting football content including, player stories, club profiles, football facts, activities, player profiles and much more!
Summary
So those are some of the best advent calendars to choose from this year. There's something to please everyone on that list. We've got football-themed advent calendars for your little lion or lioness, storybook advent calendars, so there's something to read each night, and Peppa Pig - because every kid loves Peppa Pig.

If you can't find the advent calendar you're looking for above, then take a look through the full range in our advent calendar collection.