The sound of jingle bells is just around the corner and that means one thing…it's time to start Christmas shopping for your little ones! Choosing the most joy-inducing Christmas gifts for your kids isn't always easy. Get it wrong, and you'll soon know about it. Most children have yet to learn the socially necessary art of hiding disappointment so if they hate your gift, it will be painfully obvious.
So, to ensure shrieks of excitement come Christmas morning, we've pulled together a magical list of this year's coolest and newest toys to place under the tree – even the big man himself would be impressed.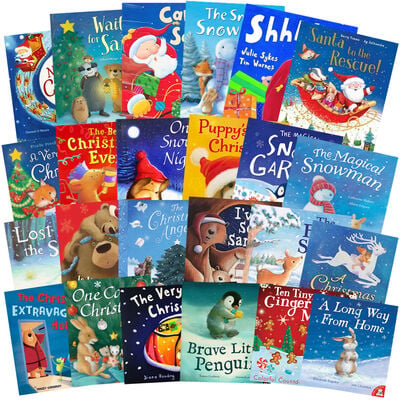 For your little bookworms, the ultimate book bundle, complete with 24 heart-warming Christmas stories, that's sure to ignite the magic of the season. The ideal choice for a spot of reading before bed – watch as their little faces light up with Christmas joy as they explore the enchanting worlds and thrilling adventures that unfold in each festive tale.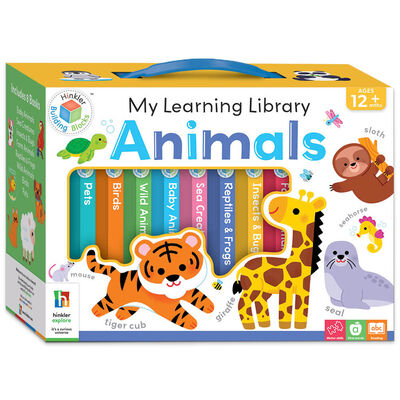 If you're on the hunt for a lovely gift that helps little ones learn, through nothing but fun, then the My Learning Library - featuring eight board books on different animals - is sure to do just that. A great choice to help develop your child's picture-to-word recognition, and the most wonderful way to encourage reading from a young age! Enjoy bedtimes together and watch their imaginations light up as you explore the worlds creatures together.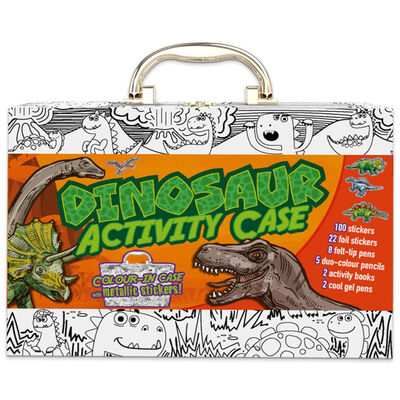 If your child is a fan of Dinosaurs, then they'll love this pre-historic themed activity case. Packed with puzzles, colouring-in, activities and hundreds of stickers, it's just right for letting kids creativity run wild. What's more, the sturdy carrycase is ideal for storing your activity books and stationery, plus the eye-catching dinosaur design on the front can be coloured-in to make it that little bit more personal.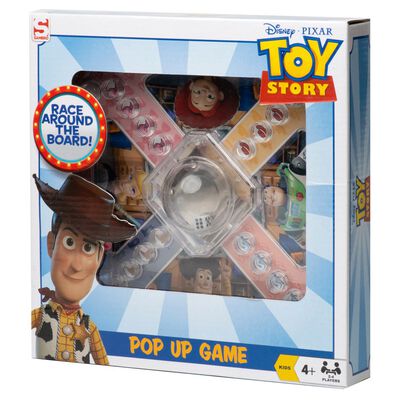 Venture into the wonderful world of Disney Pixar's Toy Story universe with the popular pop-up game. Join Woody, Buzz, and the rest of the gang for a brand-new adventure, sure to keep your little ankle biters entertained. Choose your favourite Toy Story character, use the popper dice and race around the board! The ultimate game for the whole family to enjoy, this pop-up game is a great portable option to take with you and play on the go!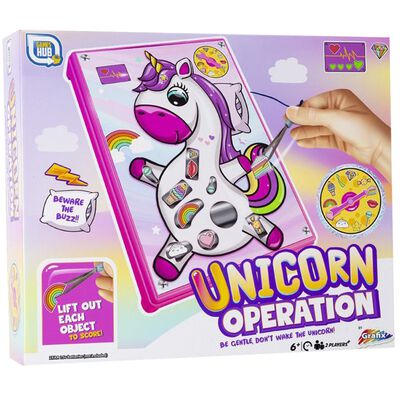 Who doesn't love a game of operation? If your kids love this classic, why not treat them to the unicorn edition. Enjoy together as a family and test your nerves as you carefully try to lift out each object. But remember, play carefully, and try not to wake the unicorn – good luck!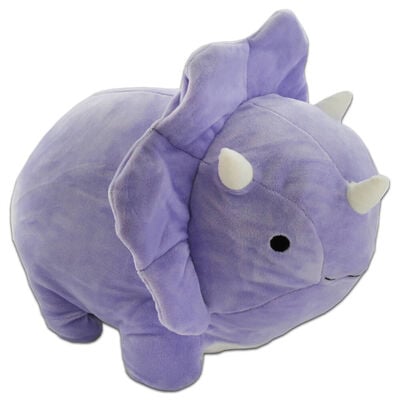 Every kid loves a cuddly toy, so why not treat them to a hugs and snuggles dinosaur plush, this Christmas. Gift them a new toy to cuddle every night, with these super soft and adorable plush toys that are bound to bring comfort. Available in both green and purple, these cute furry friends are sure to please a little dinosaur fanatic!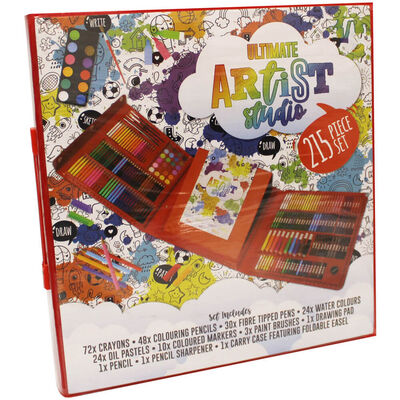 For your aspiring artists, let them unleash their creative flare with the Ultimate Art Studio Pack, filled with 215 items. Complete in a handy carrycase, which will keep your supplies safe ready to transport your studio whenever you need. Watch and beam with pride as your kids get creative this Christmas!
Dancing Singing Cactus

Make your little one giggle this Christmas with the Dancing Singing Cactus! Watch as the cactus wriggles its body along to the rhythm of music. Or why not switch to mimicking mode and listen as it repeats everything you say in a funny voice. This one is sure to spread some festive cheer and have the whole family laughing.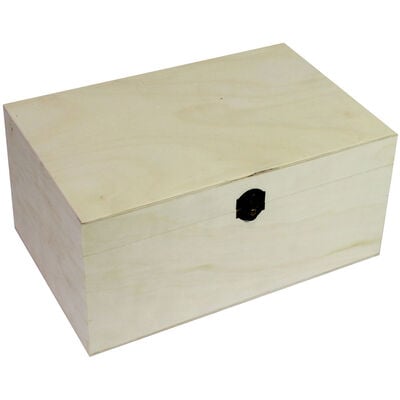 Once you've chosen all your magical presents to gift your little one this Christmas, why not purchase this extra-large wooden box to store them all in. Not only does it keep them organised, but it is of course something else for your children to open and use to store their new gifts in. But, on Christmas morning your child can let their creativity run wild as they add their own colours, shapes, and designs to their very own box.
Summary
So those are our favourite gifts for kids this Christmas. If you didn't find what you're looking for in that list, then why not check out some of our other gift guides? We've got the guides on the best family board games to buy, the best books to buy this Christmas and the