There's no time like Christmas to show your parents just how much they mean to you with some fun and thoughtful gifts. You may be racking your brain trying to come up with the perfect present to gift these truly special people – but fear not as The Works, has done all the searching for you.
With every kind of parent in mind, The Works has handpicked a selection of the best festive finds that they're guaranteed to love. From fiction-filled books packed with fun and laughter, to serious autobiographies or crossword puzzles, there are brilliant choices for both mum and dad. Plus, with lots of crafty materials for creative parents or board games for the playful ones, there really is something for everyone!

The Best Christmas Gifts For Parents 2022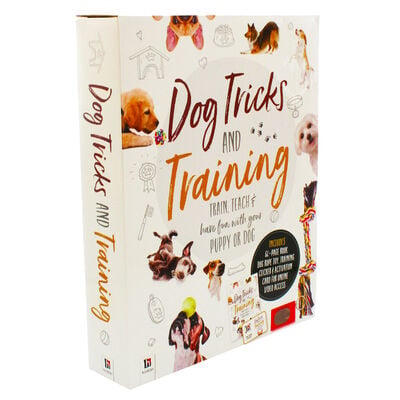 This super useful Dogs Tricks and Training Box Set is the ultimate gift to guide parents in training man's best friend. Professional dog trainers can be costly, but with this handy box set including a 64-page manual, a rope toy, and a training clicker – you can be well on your way to a perfectly trained pooch this Christmas!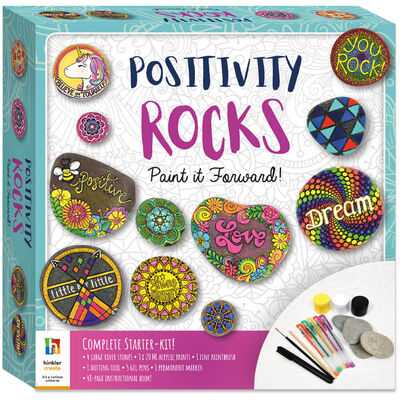 Calling all creative minds – this is the gift for you! Discover the soothing and satisfying craft of rock painting with this complete starter kit. Create trinkets for your loved ones, a new ornament for the mantlepiece, or simply a positive message to pass on to a stranger – the options are endless with this Positivity Rocks Rock Painting Kit.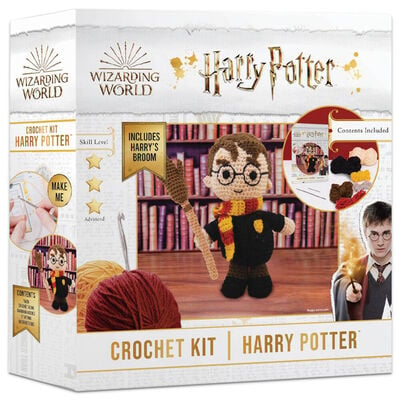 Fans of the Wizarding World will love this creative crochet gift! Take a seat, get cosy, and begin constructing your crochet Harry Potter figure, complete with Harry's very own broom. An ideal present for advanced crocheters, this kit comes with all of the materials you will need to get started straight away. We know what we're going to be doing after Christmas dinner!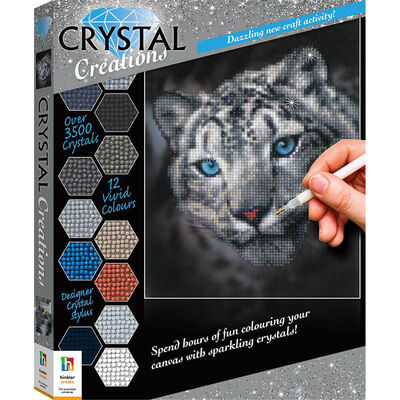 Do you have a magpie in the family who loves all things that sparkle and shine? This DIY crystal canvas kit is a must have for those who are obsessed with bling. Spend hours of relaxing fun placing each crystal in this paint-by-numbers style canvas, and finish with a dazzling snow leopard display to proudly present in your home.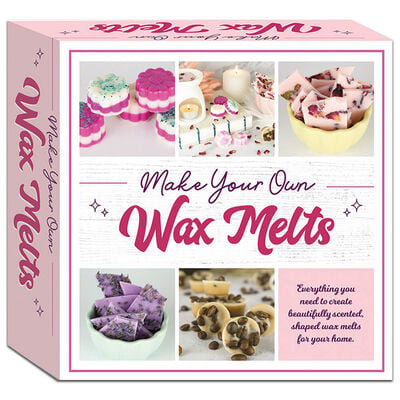 Breathe in, breathe out. Do you smell that? It's the scent of a perfect Christmas gift! This Make Your Own Wax Melts craft set gives you the opportunity to turn your abode into a delicious scent laboratory, where you can create your very own wax melts for the festive season. With everything you need included in the kit, all that's left to do is to decide who gets to keep them!
Crystals Gift Set
Discover the harmonising and balancing power of crystals with this enchanting Crystal Gift Set. With seven crystal gems and a 48-page harmony guide included, this special gift allows the recipient to relax and rejuvenate following the wellbeing routines and mindful rituals using the crystals. Just what you need after a stressful festive period.
Manifest Gift Set
With the New Year approaching, set your loved ones on the right track with this Manifesting Gift Set. This gift is all about meditation and visualisation, following the step-by-step manifesting activities and wellbeing rituals to reveal a relaxed, invigorated version of yourself. We feel better already.
Discover the power of the tarot to make sense of your past, present, and future! The perfect gift for spiritually minded loved ones, this Tarot Gift Set includes a full 78-card tarot deck, and an in-depth guide to each card and its meanings. Who knows what you will discover?
Now that you have a range of perfect gifts suitable for any parent, you can relax and let the Christmas festivities begin! If you're still interested in browsing The Works and its fantastic range of gifts for parents visit here.