Christmas is just around the corner which means it's time to get the board games out for some festive family competition. Let us set the scene: you have unwrapped the presents, enjoyed a huge feast, watched a festive movie and now Nana is falling asleep in the corner, sound familiar?

This is where the family board games come in – and of course, The Works, to help give you the low down on the most popular ones this Christmas! From entertaining word games, a little friendly competition, quick-fire rounds, and team challenges that keep you on the edge of your seat, there is something to wake everyone up after the big feast and get adrenaline pumping!

You've probably got all the classics at home, but it's time to upgrade that collection and get loved ones giggling this festive season – after all, we're in need of a little festive cheer this year! Plus, they offer a seriously welcome alternative to screen time. To get you started, the UK's leading family friendly retailer has pulled together a go-to guide to the best family games this Christmas…
The Best Christmassy Family Board Games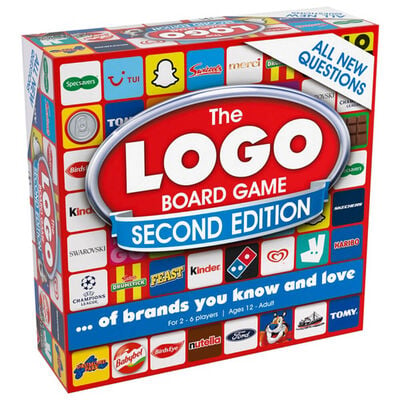 First on the list, the ultimate family board game! This second edition of the much-loved Logo Board game is sure to be a crowd pleaser this festive season. Filled with interesting facts about a range of always popular brands, it's sure to keep you on your toes and entertained. Get into teams and test your family's and loved one's knowledge on a whole range of logos! Complete with a whole set of new cards, the real question is, how much do you really know about the brands you love?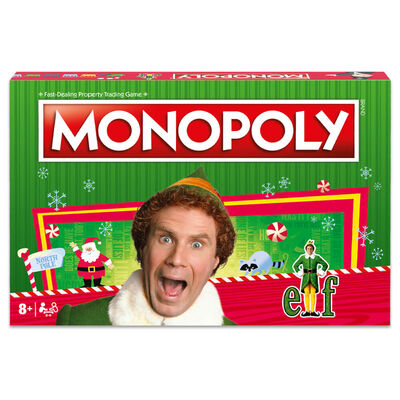 There are two things that are vital at during Christmas time – Elf and board games. And just like that, these two festive favourites have been combined. Introducing Elf Monopoly. Join the adventures of Buddy the Elf from the hit movie, with the festive version of the beloved family board game seeing us traverse the North Pole; passing through the seven levels of the candy cane forest, through the sea of swirly-twirly gum drops, and then through the Lincoln Tunnel. This is the game to get you and your family in the festive mood, without a doubt.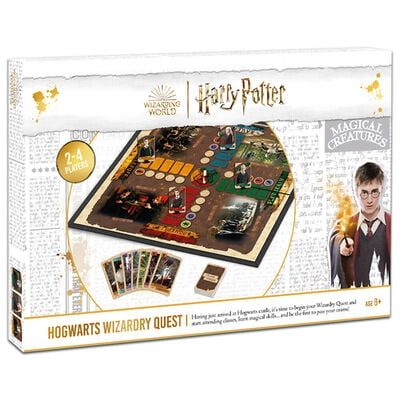 Do you have a Harry Potter fanatic in the house? If so, this is going to be the game for you! Embark on a new wizarding world adventure with the whole family and enter the ultimate Hogwarts Wizardry Quest. Pick your favourite character and get playing - this captivating game is sure to be a firm favourite for your wizard-wannabe's this year!

BMX 4 Mini Puzzles
Get your hands on this fantastic set of four mini puzzles. Featuring a mini puzzle, mini cube, mini snake, and mini slide and spin, there's something to keep the whole family entertained on Christmas Day. With new fun and challenges to be had within each puzzle, it's time to sit down with a loved one and see who will claim victory this festive season.
Catchphrase Board Game
It's game on. Guess the catchphrase and climb the pyramid…it really is that simple. Filled with hours of fun, this game is sure to keep your family entertained. This game benefits from being updated with a range of new brain-teasers sure to make minds tick. Grab the snacks (or festive feast leftovers!), get comfy and enjoy the picture-puzzle of the hit TV show.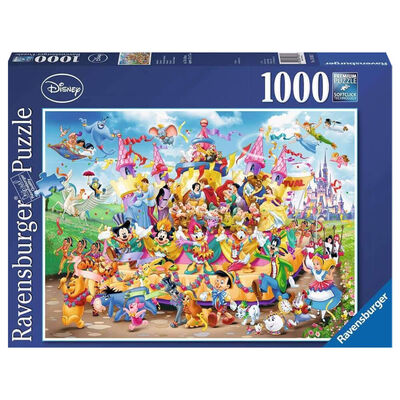 For any Disney fanatics, this will be the most-loved puzzle to enjoy this festive period! This 1000-piece jigsaw will keep the whole family amused for days, as you build the picture-perfect magical Disney image. The captivating colours make this tricky puzzle the ideal way to pass time with friends or family. A beautiful gift for anyone who enjoys puzzles, or a wonderful rainy-day activity for the whole family to enjoy in the run-up to Christmas.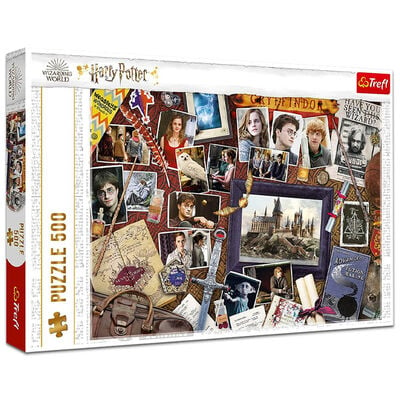 Calling all Potterheads! If you love getting lost in the wondrous world of Harry Potter, then this puzzle is definitely one for you! Featuring all three of the main characters, plus lots of other objects and images from the much-loved Harry Potter films, test your knowledge as you piece it together with loved ones.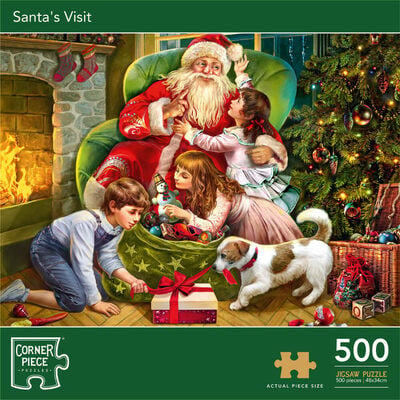 Why not get into the joyful mood with a Christmas-themed jigsaw puzzle and bring the festivities to life as you countdown to the big day. Featuring an image of Santa himself, this puzzle is sure to bring a smile to everyone's face. It's the ultimate go-to igniting cheer all around on a gloomy day!
Summary
So those are some of our favourite Christmas board games and puzzles. If you want to check out the full range you can find them on our board games collection page and our Christmas jigsaws page.