Our Mum's really are special, aren't they? From helping us learn to walk and talk, to picking us up and dropping us off a gazillion times as teenagers, not to mention the countless loads of washing, all those packed lunches and Sunday roast dinners she's cooked; our mums will do almost anything for us and because of that, they deserve very special treatment, particularly on Mother's Day!
Making homemade Mother's Day cards is a great way to show you care for and appreciate your mum, grandma, auntie or mother-figure. When you create a handmade Mother's Day Card, you're not just making a card, you're making a keepsake she'll treasure for years to come that's thoughtful and unique - that's not something you can buy in a card shop!
We are all guilty of taking our mums for granted a little and not truly appreciating all they do for us until we're a bit older, that's why it's important to try and help children recognise how special their mums are, and to encourage them to express themselves creatively too. So, why not get them to choose their favourite DIY Mother's Day card to make from our list of ideas for crafty kids! Help them understand at an early age that Mums deserve to be spoiled with Homemade cards - You'll both enjoy making these fun homemade designs too!
We've chosen handmade Mother's Day cards that are quick and easy to make, and they won't cost the earth either, as you can pick up most of these supplies at The Works.

1. Cup Cake Case Flower Card

Get the tutorial here:
iheartcraftythings.com
Supplies
● Regular size and mini size cupcake liners
● buttons
● 5-inch by 7-inch blank cards
● green crayon
● Tacky glue
● Glue stick
Equipment
● Happy Mother's Day Stamp
● Ink pad

2. Origami Tulip Card

Tutorial for making tulips
www.youtube.com
Make your tulip heads in a few minutes and then stick them to a watercolour card before adding your stems and background using watercolours.
Post-it note craft tutorials: muminthemadhouse.com

Supplies
● Pink post-it notes
● Watercolour paints
● Watercolour card
● Glue stick
Equipment
● Watercolour brushes

3. Pop-up Flower Garden Card

Get the tutorial here:
redtedart.com

Supplies
● Card stock
● Green card
● Assorted scraps of coloured paper
● Black pen
● Glue Stick
Equipment
● Scissors

4. Cactus Plant Card

Get the tutorial here:
www.simpleeverydaymom.com
Supplies
● Colored cardstock
● Glue
● Black marker
● Pencil
● Mini flower embellishments

5. Momma Bird Card

Get the tutorial here:
mmmcrafts.blogspot.com/
Supplies
● White and coloured card stock
● PVA glue
Equipment
● Computer and printer
● Scissors or craft knife
● Hole punch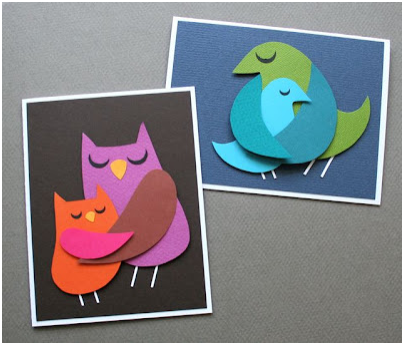 6. String Art Flower Card

Get the tutorial here:
hellowonderful.co
Supplies
● Card stock
● Pencil
● Yarn
● Pom poms
● Glue
Equipment
● Scissors
● Flower template
● Thick needle

7. I Whaley Love you Mum!

Get the tutorial here:
craftymorning.com
Supplies
Blue and white paper stock
Black sharpie
Glue
Equipment
Scissors

8. You are My Sunshine Card

Get the tutorial here:
craftymorning.com
Supplies
Fusilli pasta shapes
Yellow paint
White cardstock
Black sharpie
Glue
Equipment
Paintbrush

9. Lion Card

Get the tutorial here:
iheartartsncrafts.com
Supplies
Cardstock
Paint – Yellow or gold and Brown
Cardboard
Black sharpie
Glue Stick
Scissors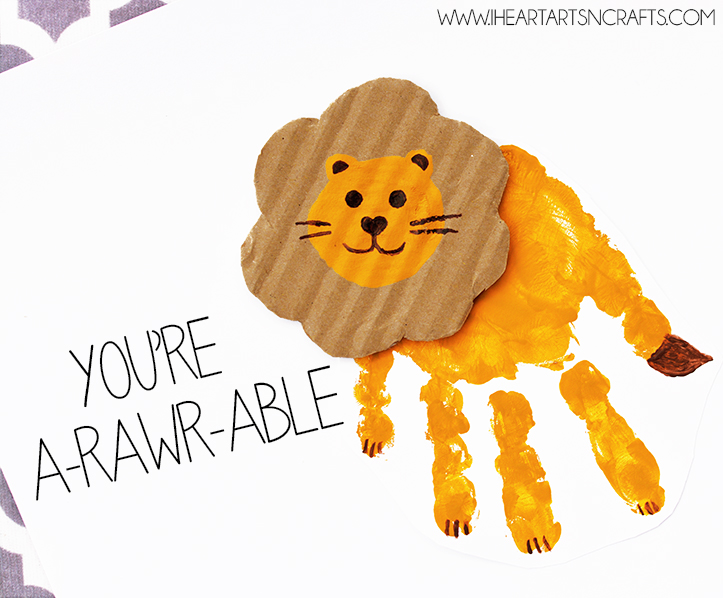 10. Unicorn Card

Get the tutorial here:
iheartcraftythings.com
Supplies
White cardstock
Pink cardstock
gold cardstock
Black sharpie
Paper flowers
Glue Stick
Tacky Glue
Equipment
Unicorn Card Template (on tutorial page)
Scissors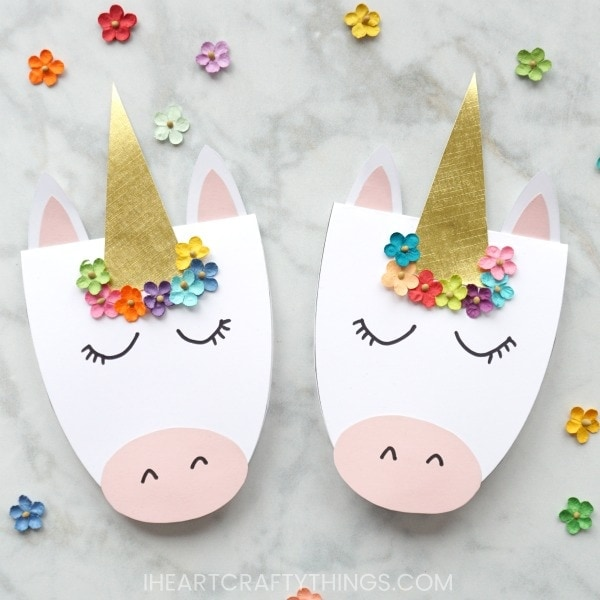 11. Handprint Butterfly Cards

Get the tutorial here:
thebestideasforkids.com
Supplies
● Cardstock
● Small Googly Eyes
● Black sharpie
● Pom poms
● Felt or paint for decorating the wings
● Glue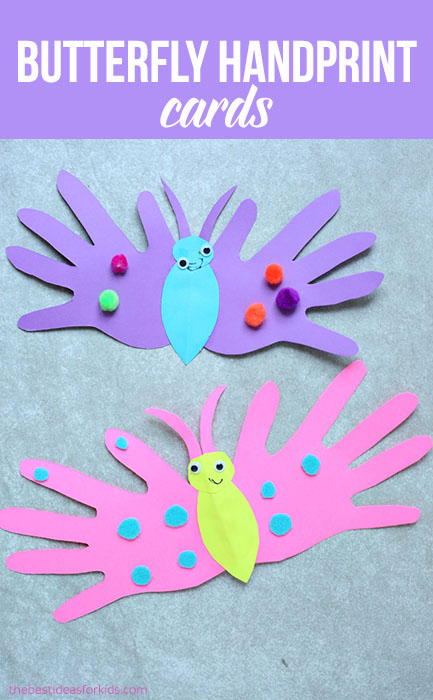 12. Pop-up Cupcake Card
Get the tutorial here:
thesoccermomblog.com
Supplies
Cardstock
large craft sticks
Glue Stick
decorations of your choice
Equipment
Printable cupcake pattern (find this on the tutorial page)
Kids photo
Scissors

13. Heart Pop-up Card

Get the tutorial here:
fun365.orientaltrading.com
Supplies
● Coloured Paper
● Coloured pens
● Glue Stick
● Pastel paper
Equipment
● Scissors
● Pencil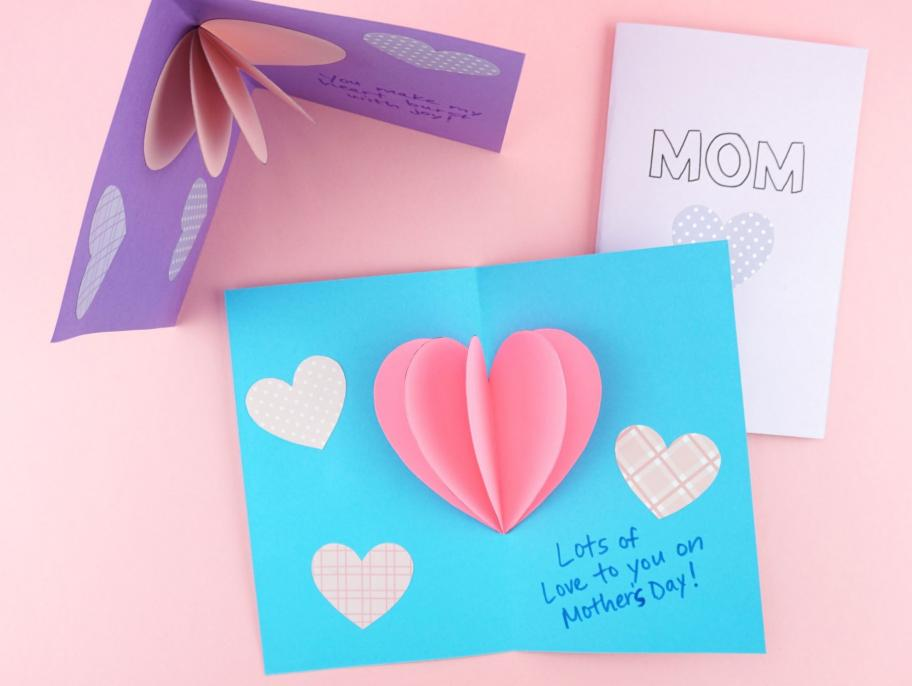 14. Tulip Card

Get the tutorial here:
thebestideasforkids.com
● 12 x 12 light pink cardstock
● Bright pink cardstock
● Green cardstock
● Green pipe cleaners
● Brown cardstock
● Alphabet lettering stickers
● Glue Stick