Everyone loves our Fairy Doors – at just £2. They are, quite simply the cutest bargain you can get to bring magic to your garden or home. I have two at home. Seriously! So we wanted to share with you some incredible #TheWorksCreations that you've been sharing with us. We have to say that we were blown away by the level of creativity in these examples. Fairy Doors are so much fun to decorate. You can use a theme, go with some floral embellishments, some glitter (because how else does the fairy magic happen?!).

Fairy Door Party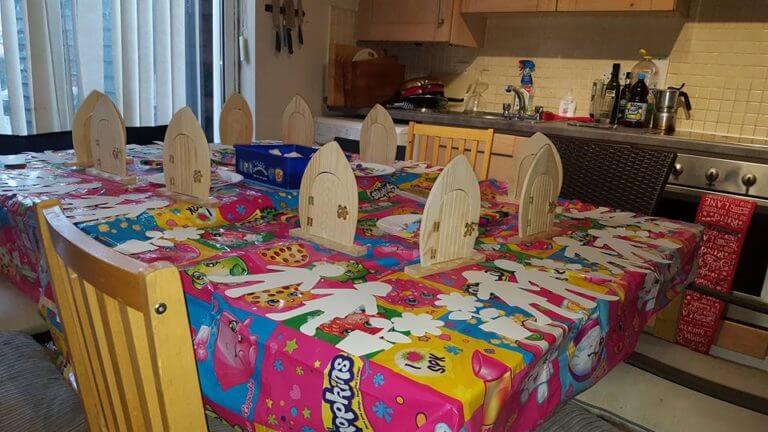 This fantastic idea comes from Karen Cross who created an entire party activity out of fairy doors. A really great, inexpensive but fabulous way of keeping kids entertained. Karen, we salute you! And the kids did so well with their decorations, we love it!

Floral Theme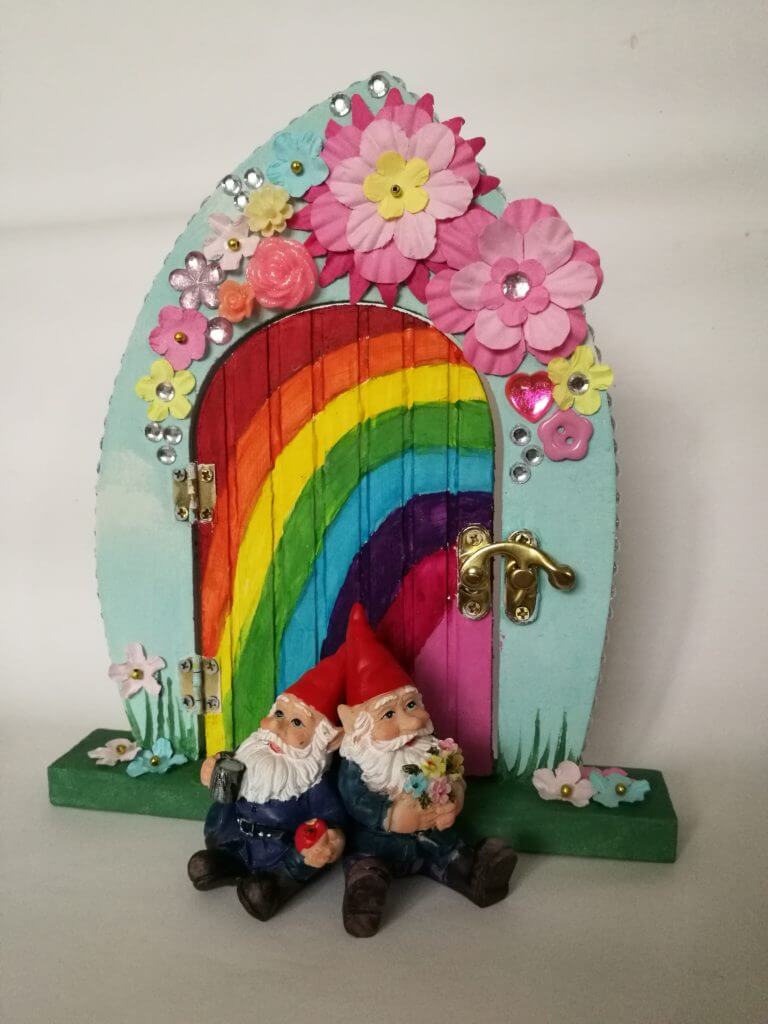 These beautiful creations by Bryony Walton are right up our street! Look at the beautiful floral embellishments! The jewels and the little gnomes add a touch of magic that we really appreciate. And the colours are gorgeous. Just goes to show how mixed media can come together to make a work of fairy art!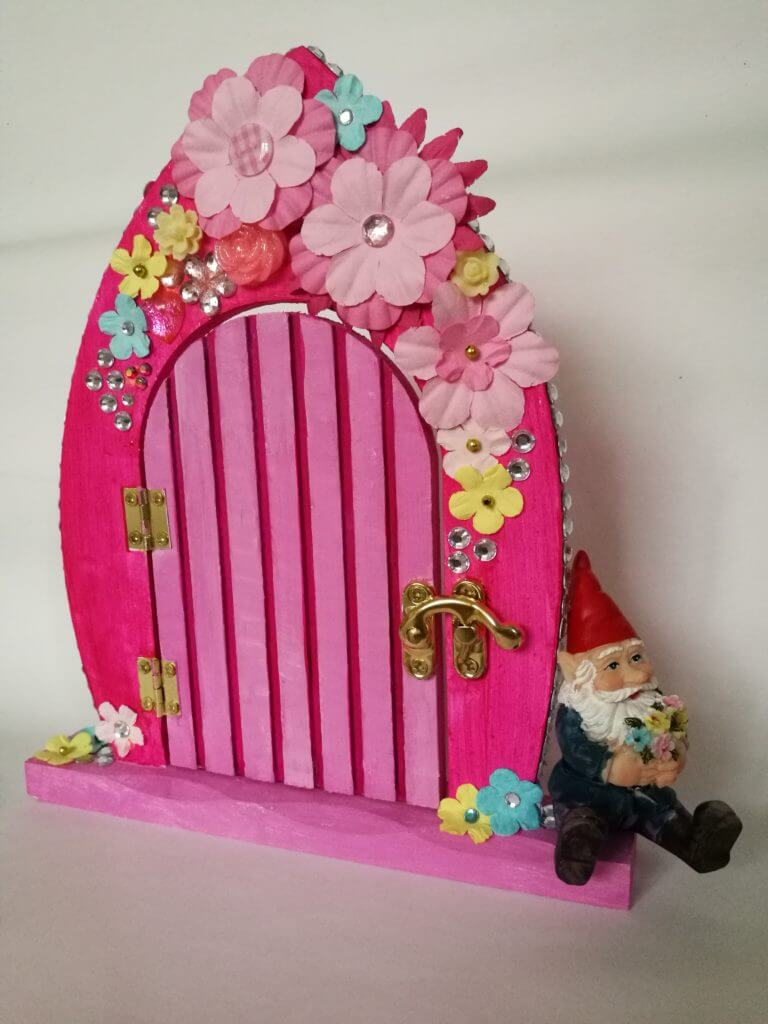 Magic Ladybirds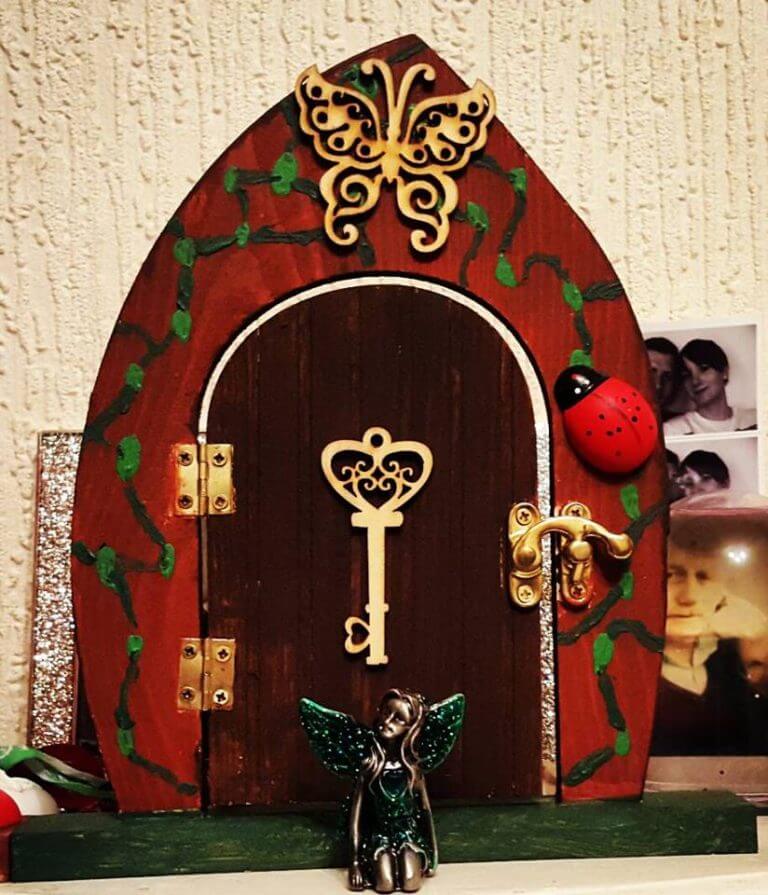 We love the different embellishments on this ladybird door – the key on the door itself is a fab addition. I'm sorry to say that we're not sure who sent this amazing art into us, so please do let us know if this is your creation so that we can credit you properly!!

Ethereal Magic Fairy Door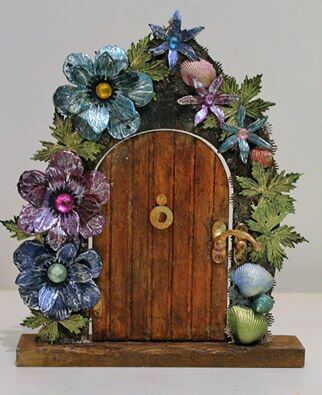 This incredible creation by Margaret Goodall is truly beautiful. Great use of colour, we love the sparkling flower edging. Really well thought out, every house should have one!

Tooth Fairy Door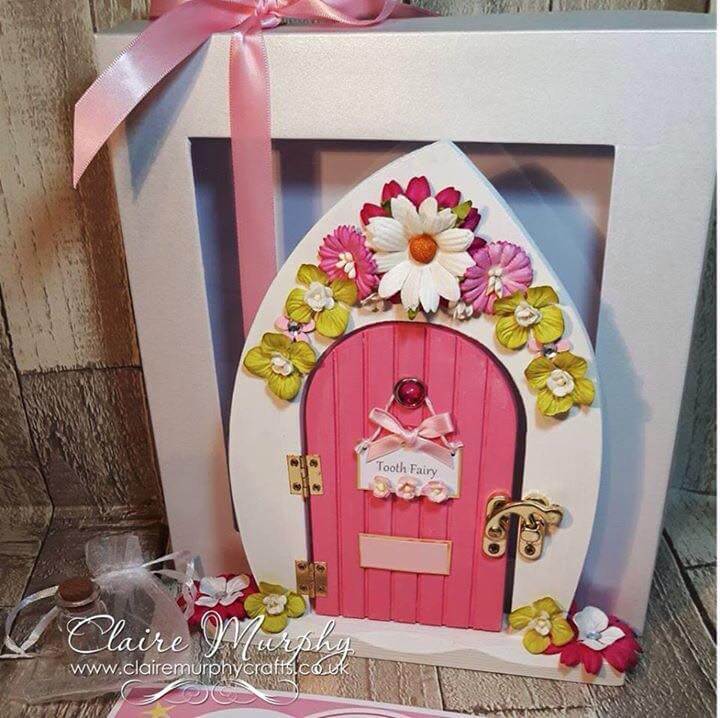 This incredibly beautiful creation is by Claire Murphy Crafts and we couldn't love it more. The little sign saying tooth fairy is soooo cute!

Fairy Doors Don't Have To Be Glittery…
This spooktastic fairy door comes from Julia Lamb who made a 'scary fairy door' for her nephew. These doors are just so darn versatile! We love them!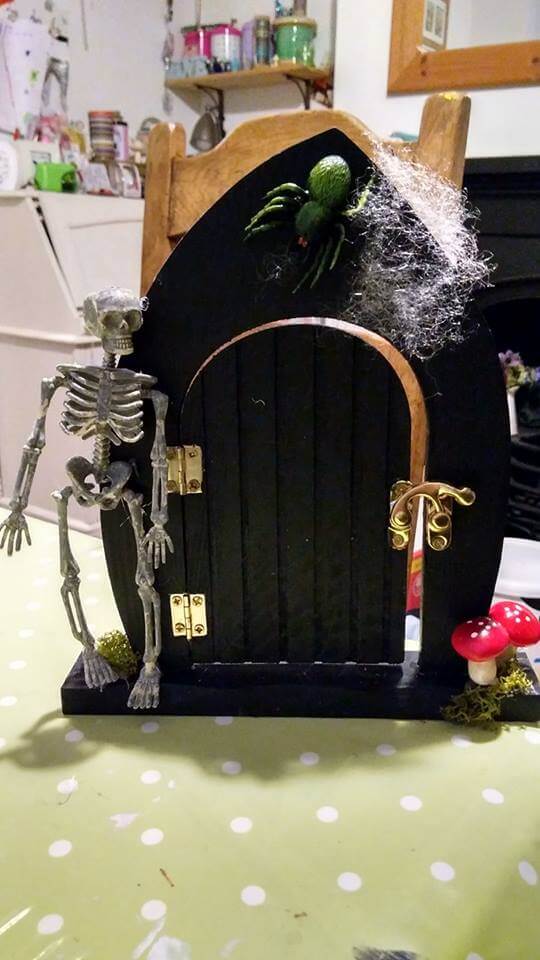 More Inspiration from the archives…

Illustrated Fairy Door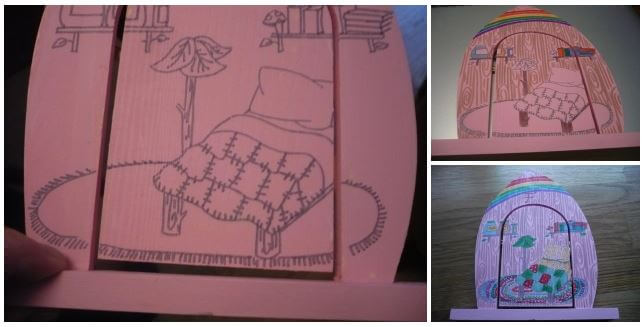 If you're good at drawing you can imagine what might be on the other side of your fairy door…
So, how inspired are you? Grab yourself a fairy door, some paints, some glitter, some embellishments and anything else you want and get creating. Then let us see your work on social media using the hashtag #TheWorksCreations