Autobiographies teach us valuable life lessons through others pivotal life events and experiences. They can be just as exciting and fast-paced as your favourite thriller- depending on who the author is. They promote learning, self-discovery and above all they're interesting! It is no wonder autobiographies are such a popular genre but with so many available to choose from - where do you start?
We've pulled together a list of the best autobiographies to help! So whether you want to learn more from a public figure, your favourite celebrity or just someone with a lot of life experience, then this list will have you covered.

The Best Autobiographies To Read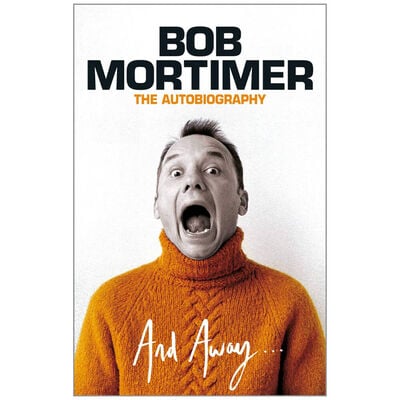 Why we love it:
- Hilariously funny anecdotes
- Will be a source of comfort for fellow introverts
- Feels like a warm hug in book form!
National treasure Bob Mortimer bares all in this funny yet moving memoir. Following his heart condition and immediate surgery in 2015, Bob found himself sitting and reflecting on life thus far. It is no wonder this autobiography is so popular, seeing as Bob Mortimer has a gift for storytelling - The hilarious antics in his adolescence and childhood will have you laughing for hours. Not to mention, the focus on shyness and depression in more candid moments is likely to resonate with many readers. This beautifully written memoir provides an honest and relatable take on life- as well as including a few jokes along the way.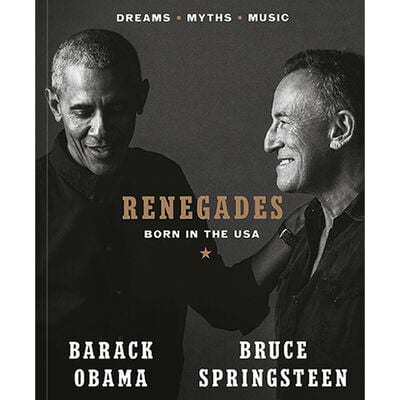 Why we love it:
- The conversational tone makes the book flow smoothly
- Never-before-seen content
- Two iconic figures discussing a wide range of major topics
This candid and compelling memoir features a back and forth dialogue between ex-President Barack Obama and musician Bruce Springsteen. The two men discuss America, defining life moments, careers and music in this wildly entertaining memoir. This conversational tone brings a brilliant, extra layer to this autobiography that is hard to replicate. The wide scope of topics makes it enjoyable and both authors have had very experience-rich lives, so can offer readers insight into all of them. At its heart, Renegades is a story of two very different men, with different backstories, joined by friendship. This combination will leave you thinking about this autobiography long after you put it down.
Will by Will smith & Mark Manson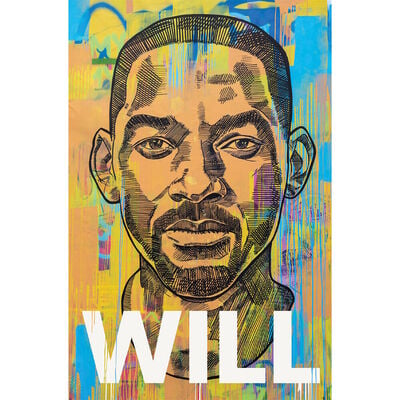 Why we love it:
- Compelling and intense narration style
- The perfect middle ground between a self-help book and an autobiographical story
- Bracingly honest
Will Smith presents an inspiring and brilliant read that focuses on his upbringing, life pre and post-fame, as well as relationships with friends and family. We love this book because it toes the line between an autobiographical book and a self-help book. This great crossover allows for valuable life lessons to be taken from Will Smith himself.
All In: An Autobiography by Billie Jean King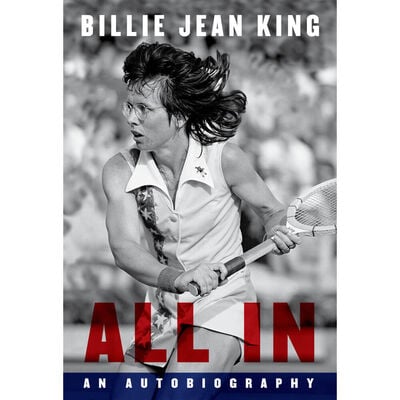 Why we love it:
- Offers a necessary focus on social justice and its importance
- Themes of courage and determination
- Focus on activism and how to help with social issues
Billie Jean King tells her extraordinary life story with her memoir All In. Billie sets out with a can-do attitude, ensuring only she can define herself. This inspiring autobiography recounts her childhood, her incredible tennis success and the moments of cultural importance that have defined her career. This autobiography makes the list because it showcases incredible determination and courage by Billie Jean King that every reader can take something from. The conversations on sexuality, social justice and women's rights are frank and important- and are what makes this autobiography stand out even more. It's an inspiring and empowering read.
Panzer Ace: The Memoirs Of An Iron Cross Panzer Commander by Richard Freiherr Von Rosen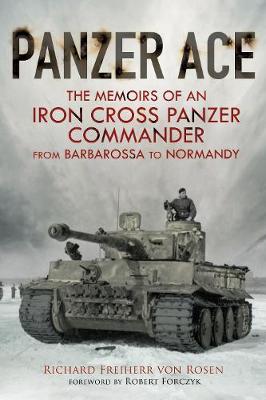 Why we love it:
- A different viewpoint on WW2
- A hard-hitting autobiography that will stay with you for a long time
- Richly illustrated with photographs
This truly compelling memoir by Richard Freiherr Von Rosen offers readers an interesting German soldier's viewpoint of WW2. The memoir is richly illustrated with photographs, and Richard himself has a particularly spectacular memory to recount events. For a tactical, factual description of military events across WW2, look no further.
Me: Elton John Official Autobiography by Elton John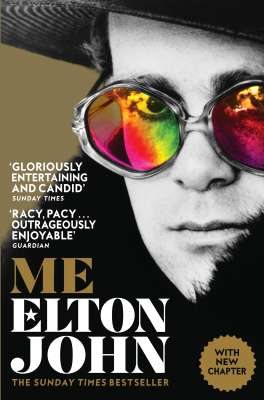 Why we love it:
- Showcases Elton John's infectious personality
- The very frank tone is something you don't always get from autobiographies
- Contains self-aware humour
This unforgettable memoir by Elton John is a perfect mixture of brutal self-awareness and extraordinary life stories that will have you hooked. Me by Elton John displays his witty, fascinating and outspoken personality perfectly whilst combining his drama-filled, rollercoaster professional life alongside it. This book is one of our top picks due to its frank narration and incredible anecdotal moments. It is a true likeness and demonstration of Elton John and his personality, in an unapologetic and hilarious way.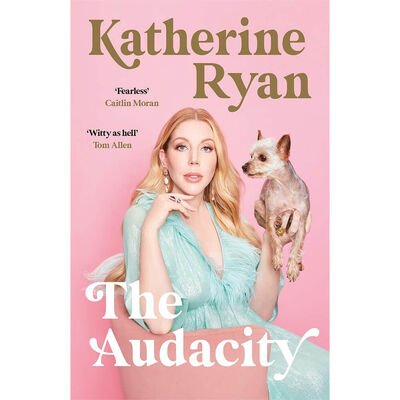 Why we love it:
- Focus on sexism faced by women in comedy
- Pragmatic and appealing narration
- Brutally honest
Katherine Ryan presents a hilarious and witty account of life pre and post stardom all told with her famous sharp tongue. Alongside funny moments, Katherine shares a raw, honest depiction of life and offers readers a blueprint to staying… audacious! This autobiography has a very appealing tone and places a refreshing viewpoint on women in comedy, including the sexism that exists within that field. For an unapologetically real and funny account of life, Katherine Ryan does it perfectly.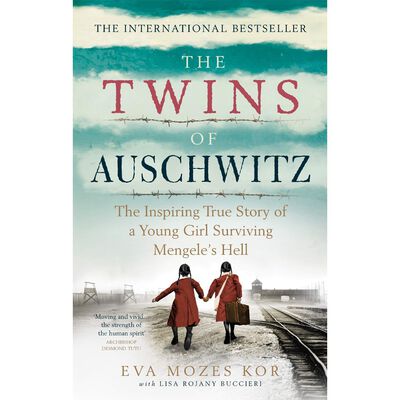 Why we love it:
- An extremely powerful memoir
- Heartbreaking but something everyone should read
- Incredible demonstration of courage and resilience
The Twins of Auschwitz is an incredibly moving account by twin sisters Eva and Lisa that details their inspirational story of endurance through a deadly experience. Their courage is woven within the pages of this autobiography and their remarkable bravery is a testament to them and their story. This autobiography is extremely heartbreaking but is a piece of literature that everyone should read. The courage demonstrated by Eva and Lisa is inspirational on so many levels. This is an engaging, harrowing but necessary read.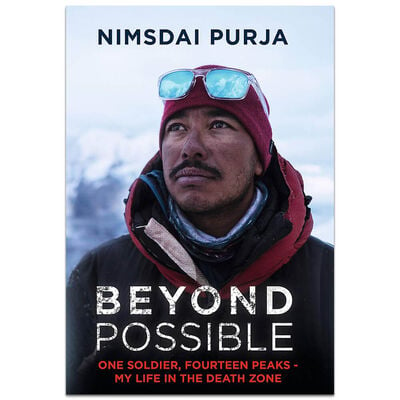 Why we love it:
- Heart-stopping narration
- Touches on life in the UK special forces and becoming a Gurkha soldier
- Demonstrates remarkable dedication
Beyond Possible: One Soldier, Fourteen Peaks- My Life In The Death Zone tells the story of Nimsdai Purja growing up before his remarkable achievements. He is the first man to have ever submitted all 8000m 'Death Zone' peaks and this intense courage and fearlessness translates to every page. Nimsdai's achievements are unbelievable and make for a breathtaking read within this autobiography. The focus on Pruja's experience within the UK special forces and on becoming a Gurkha soldier provides insight into topics most people will never experience.

Blood Red Snow: The Memoirs Of A German Soldier on the Eastern Front by Günter K. Koschorrek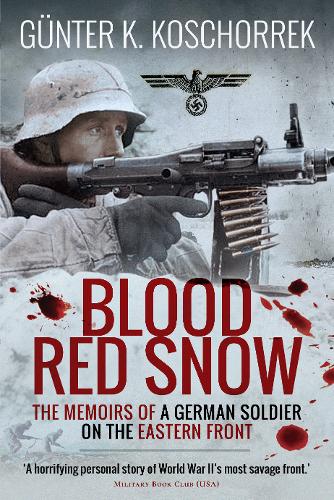 Why we love it:
- Perfect for history lovers/WW2 buffs
- Matter-of-fact depiction of events
- Formatted account of the experience within WWII
Blood red snow offers readers a unique and harrowing perspective of the Second World War through German soldier Günter's eyes. This autobiography is very matter of fact but its style enables it to also translate the fear and horrors experienced clearly. Scribbling forbidden notes on scraps of paper and sewing these into his coat, Günter documented what and when he could. It's this structure that makes this autobiography something completely different. The fact that the notes forced him to be sparing with his words makes this account of the Eastern Front even more hard-hitting.
Summary
So those are just a few of our favourite autobiographies. There's a little bit of everything in there with inspirational stories from athletes and adventurers to gut-wrenchingly funny ones from comedians. You can check out our full range of autobiographies online within our biography collection. If you're looking for other recommended reads then we've got great reading lists on: