Full of wonder and joy, Christmas is the perfect time to make precious family memories.
Often a busy time of year, reading to your children this holiday season presents the perfect opportunity to unwind and let yourself and your child be transported into a wintery wonderland full of adventure and love.
With so many incredible stories to choose from, finding the perfect read for your little ones can be tricky, so here are our top 10 Classic Christmas books for kids that are sure to have your home bursting with festive cheer.

Best Classic Christmas Books For Kids To Read In 2022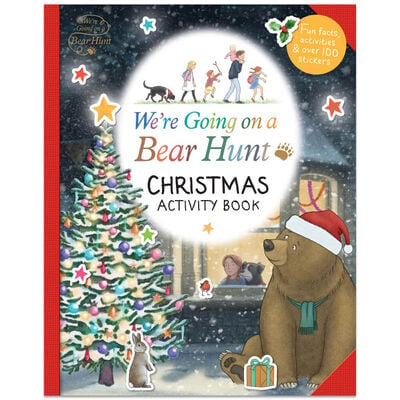 Why We Love It:
- Nearing its 30th anniversary, this book is still loved as much today as it was upon its release
- Chant along words that little ones adore
- A quick and easy read parents are likely to be already familiar with
"We're going on a bear hunt. We're going to catch a big one.. Will you come too?"
A catchy, fun and family-focused story that tells the tale of a family of five as they set out on the ultimate adventure-a bear hunt. The combination of it being a quick and easy read with a catchy chant-along style of the text makes it a classic Christmas book.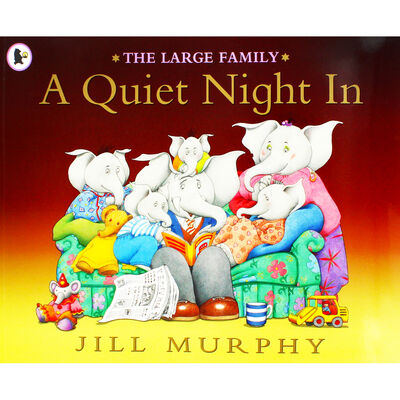 Why We Love It:
- Vibrant and detailed illustrations
- Filled with upbeat messages
- Large font to make reading easy for younger children
It's Mr Large's birthday, and Mrs Large has prepared him a meal, as they're celebrating with a quiet night in. But as usual in the Large household, things don't go to plan, and Mr and Mrs Large fall asleep on the sofa! So the little Larges sneak off to bed with all the lovingly prepared food…
A realistic depiction of a happy and busy family home, this book is full of humour and joy—the ideal story to create cherished memories.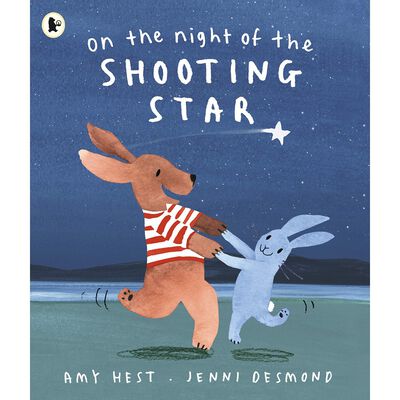 Why We Love It:
- Emphasises that regardless of differences, you can still be the best of friends
- Bright pictures that help capture a child's imagination during the story
- Animal characters
Saying "hello" is sometimes all it takes to create the most special of friendships. Bunny and Dog are both lonely, and despite passing each other daily, they never speak. Until one special night, they both venture outside to look at the stars.
A story of friendship and finding beauty in the simplest of things, this beautiful children's book is a heartwarming tale of happiness and shared adventures.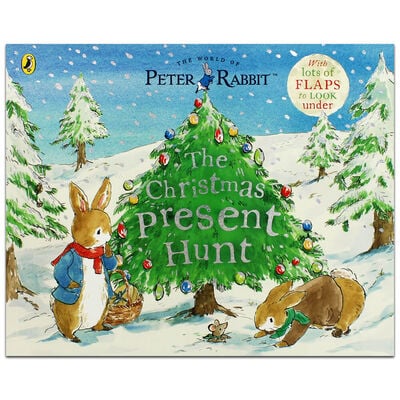 Why We Love It:
- Interactive and perfect for younger children
- Christmas-themed and ideal for Christmas Eve
- An adaptation of a classic
Can you help Peter? It's Christmas Eve, and he can't find his family's presents. He carefully hid them so no one would be tempted to open them, but now he can't remember where they are. Help Peter find the presents by looking under the flaps in this festive new story, full of snowy fun and Christmas joy!
Why We Love It:
- Gets children excited about Christmas activities such as decorating the tree and giving out presents

- Brilliant for young children to join in with

- A simple story that will grab your child's attention
It's Christmas Eve!! Snow is falling, lights are twinkling, and Maisy is on her way to her friend Eddies to help decorate his Christmas tree. There's just one problem; she can't find Eddie.
A much-loved classic, Maisy's Christmas adventures are the ideal story to get your children bouncing with excitement.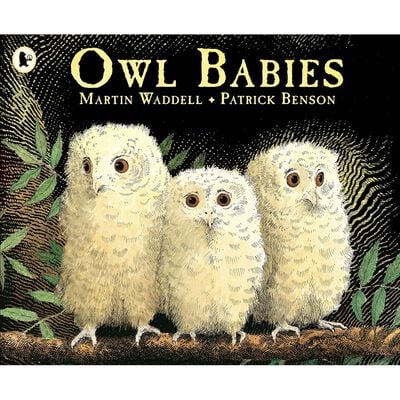 Why We Love It:
- Beautifully illustrated with realistic imagery
- Represents how brothers and sisters look after each other
- Encourages children to talk about their feelings
A beautiful tale of sibling love, this classic children's book highlights the importance of family with the tale of three baby owls who awake to find their Mother missing from their nest.
A light, humourous and yet detailed story that is the perfect accompaniment to any winter night.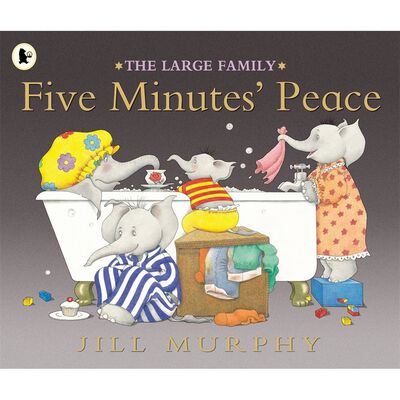 Why We Love It:
- Relatable and enjoyable for parents
- Written as a narrative so children can quickly identify the emotions of the characters
- A funny story told from the viewpoint of a Mummy elephant
As a long-suffering mother with three boisterous children, sometimes Mrs Large just needs a break. In a last-ditch attempt to get five minutes to herself, Mrs Large runs herself a relaxing bath. Unfortunately, she forgets to lock the door, and soon all three children are in the water with her. Splashing away and causing havoc. A funny and relatable tale, complete with beautiful illustrations, this book will have your children giggling away as Mrs Large tries to get 5 minutes to herself.
The Polar Express: Christmas Book and Gift Set by Chris Van Allsburg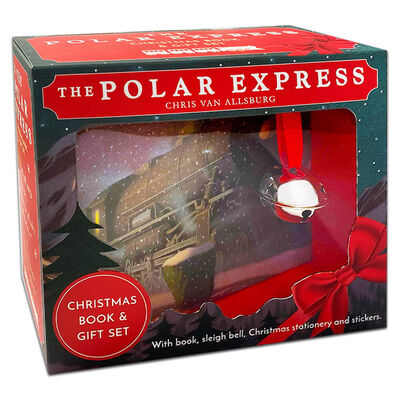 Why We Love It:
- Filled with Christmas activities that will fill your home with festive cheer
- Fully interactive. Children can immerse themselves in the story
- Full of Christmas magic
All aboard the Polar Express!!
Get ready for a trip to the Northpole as we follow the story of a little boy on an adventure to receive the ultimate gift from Father Christmas. Considered a classic Christmas story across the globe, this tale of Christmas magic will ignite excitement and have children counting down the nights before Santa arrives.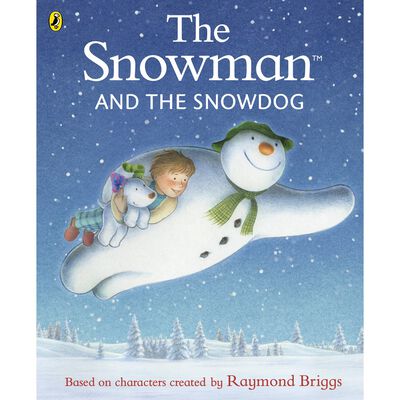 Why We Love It:
- Filled with intricate imagery that follows the story
- Unlike the original book, this sequel has words for children to follow along
- A family favourite that will reignite old memories
The sequel to the much-loved Christmas story "The Snowman", this book is sure to bring back cherished memories for parents. This adorable Christmas tale reunites readers with the snowman, but this time he's got a new friend, his snowdog. Full of festive fun, this is a book children can read time and again.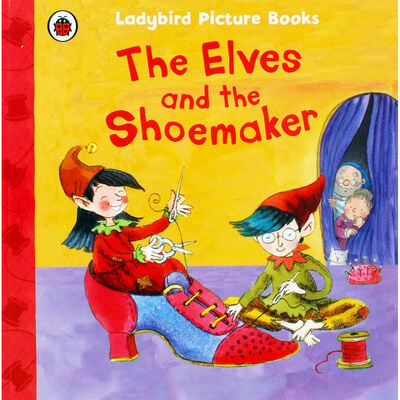 Why We Love It:
- Ideal for reading out loud
- A timeless story full of rhythm and rhyme
- A great read on the 1st of December when "Elf on the shelf" returns from the North Pole
A busy shoemaker, some mischievous elves and lots of shoes to make. This is a story about a shoemaker who wakes up one morning to find little helpers have taken over his shoe shop.
Great for younger children and a quick read before bedtime. "The Elves and The Shoemaker" is full of mischief and wonder, which will spark conversation and help set the scene for Christmas activities.
Summary
Overflowing with excitement, wonder and joy. These classic stories are the perfect accompaniment to any family's festive season. So get cosied up with your little one and enjoy a classic Christmas book with them.
If you haven't found the perfect book for you in this list, then check out some of our other booklists below: