A good Christmas book for kids can be a lifesaver. It can keep them occupied while you enjoy a nice mulled wine and make choosing a bedtime story a little bit easier.

But more importantly, your kids will love them because they are fun, silly, beautifully illustrated and packed full of Christmas cheer.

So do yourself a favour and check out some of our favourite Christmas books for kids below.

The Best Christmas Books For Kids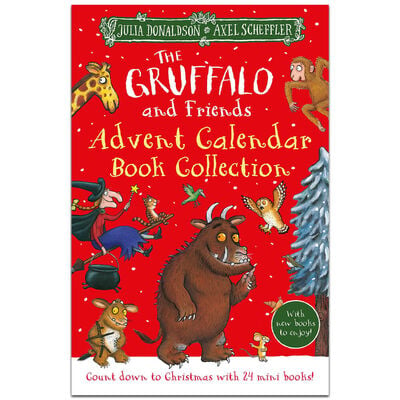 Why We Love It:
- A book advent calendar so you'll have a new story to read every day
- 24 stories featuring one of the children's literature's best-loved characters

There's a reason that The Gruffalo has won awards and spawned animated films. It hits that perfect sweet spot for a Children's picture book of having funny and charming stories beautifully realised through illustration. The Gruffalo advent calendar is a lifesaver for parents. It gives them 24 perfectly crafted children's stories to read through advent. So you're never stuck for a bedtime story during December - at least up until the 25th.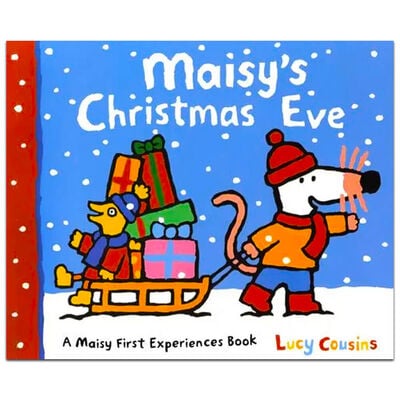 Why We Love It:
- Interactive elements to keep your little one occupied
- A simple but heartwarming story

Maisy's Christmas Eve passes the hardest of tests for Children's books - keeping their attention. The beautiful illustrations and interactive elements will keep your little ones entertained as they work their way through the pages. Add in the simple but heartwarming story, and you've got the perfect Christmas book for your kids to read.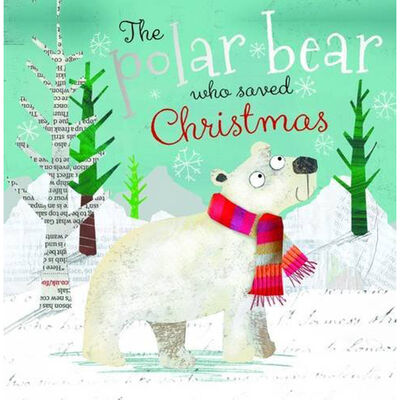 Why We Love It:
- A really cute and simple story that will have your little one smiling throughout
- Incredible illustrations that bring Pip's adventures to life

Fiona Boon has created a wonderful story that is beautifully illustrated. The story focuses on Pip the Polar Bear, who gets lost and wanders into Santas Grotto only to find that the Elves are about to cancel Christmas. You don't need us to tell you what happens next but be assured that whilst they're on their adventures, your little one will be smiling.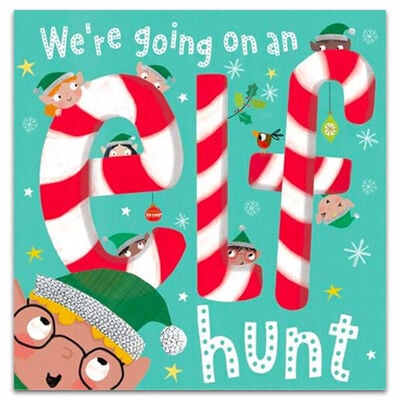 Why We Love It:
- A fun twist on a well-known story
- An enjoyable rhyming tale that is as fun for the parents as it is for the kids
Rhyming text that will have you bouncing from page to page, great illustrations and a fun twist - We're going on an Elf Hunt! has it all. The book takes you along with Santa as he works around different obstacles looking for his Elves. As you assist Santa in finding his little helpers, you'll share plenty of laughs filled with festive cheer.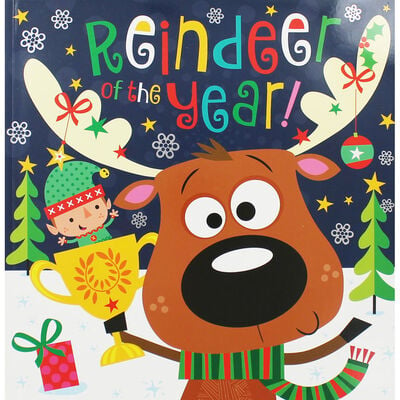 Why We Love It:
- Fun, flippable sequin front
- Santa's Reindeer are on fine form as they compete to be his number one

Who wants to see a bunch of Reindeer compete to see who's the best? Yep, me too. This fun and, at times, downright silly Children's book follows them as they compete to be Santa's number one Reindeer. The flippable sequin covers will draw them in, but the story and illustrations will have them hanging around.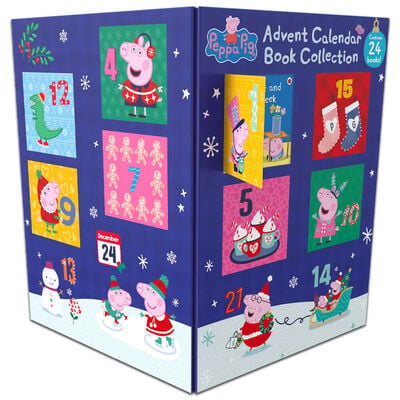 Why We Love It:
- Stories featuring all of your kid's favourite Peppa Pig characters
- Plenty of variety, with 24 unique stories

If you want to become your kid's favourite person from the 1st of December to the 25th, buy them the Peppa Pig Advent Calendar Book Collection. With 24 short, unique stories featuring Peppa, George, Daddy Pig and Mummy Pig - you'll have your little one rushing to bed for their next story.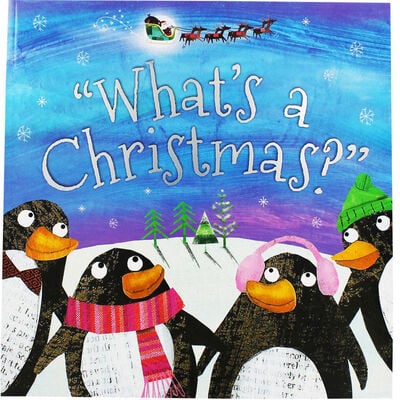 Why We Love It:
- A fun way of teaching your kids about Christmas
- Enough Christmas cheer to have you walking away with a warm feeling in your stomach

If you want to teach your kids what Christmas is all about, this is the book for you. Ed the Elf falls out of Santa's sleigh and is found by a group of Penguins. He soon discovers they don't know anything about Christmas and sets about teaching them everything he knows. With bright and colourful illustrations and a simple story with more than enough Christmas cheer, it's the perfect Christmas bedtime story for kids.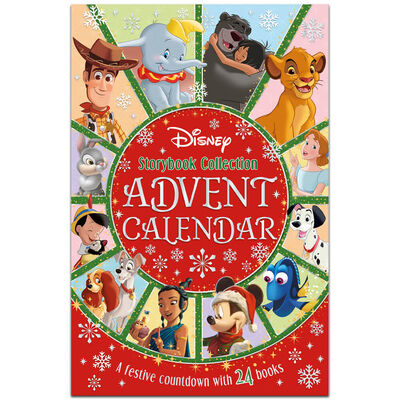 Why We Love It:
- A different option for a Christmas story if you've got a bit of Santa fatigue
- Features some of Disney's and Pixar's best-loved characters
If you want something that is a guaranteed crowd-pleaser but are a bit bored of stories that feature Santa and his friends - then the Disney Storybook Advent calendar is perfect for you. With 24 unique stories featuring some of Disney's and Pixar's most memorable characters.
Selfish by Rosie Greening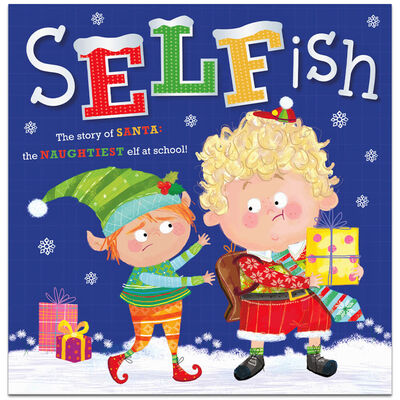 Why We Love It:
- A Christmas story that has a fun twist
- Plenty of laughs packed on top of a heartwarming message

Sometimes the naughtiest characters are the most fun. Especially when they are Santa Claus. Selfish is the story of Santa's time at School and how he became the man we know today. It wasn't all plain sailing, and he was far from what you would call a model student. This story packs plenty of laughs on top of a really heartwarming message.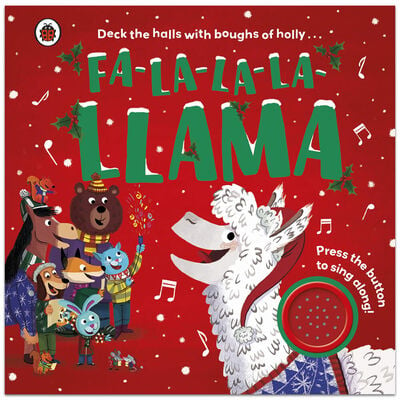 Why We Love It:
- An interactive storybook that is fun to flick through
- A silly story that will have your kids smiling throughout

Fa-la-la-la-llama is a fun-filled Christmas sound book centred around the song Deck the Halls. Songs are belted out as you follow a Llama around who is spreading Christmas cheer. The silly story and interactive elements make this fun, and easy Christmas read for your kids.
Summary


So those are some of the best Christmas books for your kids. Whether it's for a bedtime story, to keep them entertained while you're enjoying some mulled wine or reading after putting up the Christmas tree, you'll find the perfect book on our list.
If you don't find the book you're looking for above, we've got some other booklists you can check out below: