Sometimes Secret Santa can feel like an impossible task. Buying a gift for someone that you don't properly know isn't the easiest thing. So you usually play it a bit safe.
But what if you didn't?
What if you got them something they really wanted, like a good book?
We've compiled a list of the best Secret Santa books for those who don't want to play it safe. Our list doesn't contain any of the usual suspects. Instead, we've pulled together a collection of genuinely good books in a variety of genres.
The Perfect Books To Buy For Secret Santa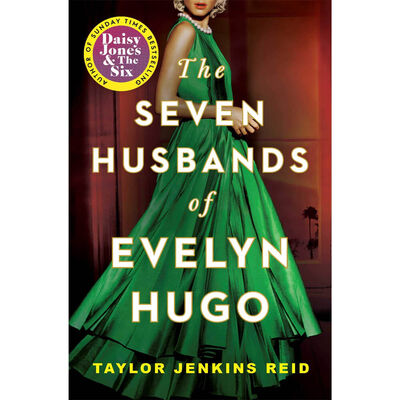 Why We Love It:
- An easy read that can be consumed over the Christmas Holidays
- Offers a bit of escapism from those cold, dark winter nights by transporting them to the Golden Era of Hollywood
- A writing style that oozes wit and charm with just enough suspense to keep you gripped

Evelyn Hugo is a revered actress and icon from Hollywood's Golden Era. In her old age, she is ready to finally tell her story and seeks out a writer - Monique Grant. The Seven Husbands of Evelyn Hugo flips between the alternative viewpoints of Evelyn and Monique as we are taken through a life of scandal, drama, gossip and the odd bit of heartbreak. What elevates this book is how fully formed Evelyn is as a character. Every flaw is there on the page for you to read - making her feel so real and tangible, it's almost like you're watching a Netflix documentary. The lightness with which Taylor Jenkins Reid does this is brilliant. There's wit and charm in the retelling of her story that you breeze through the pages. All these elements combined make it the perfect gift for Secret Santa.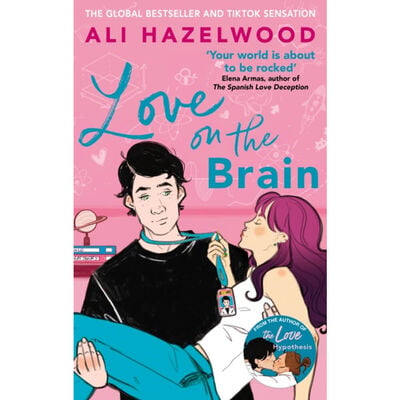 Why We Love It:
- A light, enjoyable read that doesn't ask too much of you
- Has the odd moment that will leave you blushing
- Great supporting characters that elevate it above your typical enemies-to-lover book
How many enemies to lovers books can you name that are set at NASA? Well, now you can name one. Love On The Brain is the story of Bee, a Neuroscientist who doesn't like to get attached to anything. She doesn't do pets or romantic relationships because they just end up breaking your heart. Then there's Levi, a grumpy engineer who doesn't have much time for Bee (at least, that's how it seems). They are both forced to work together on a project, and you don't need us to tell you the rest. Love On The Brain isn't groundbreaking, but there is a dizzying combination of sweetness and tension to make it a great book. Add in the great supporting characters and just the right amount of smut, and you've got the perfect book for a Secret Santa gift.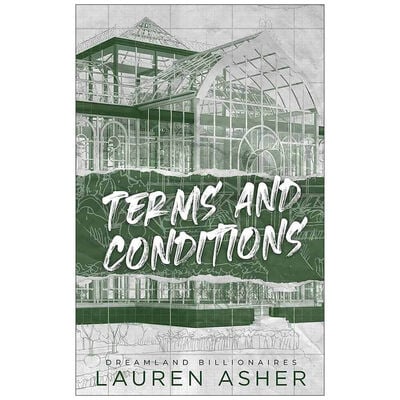 Why We Love It:
- Has all your favourite tropes - a marriage of convenience, boss and employee relationship, an age gap
- A female lead character in a romcom that isn't just a pushover and doesn't hold back when telling the truth
- Strong character arcs throughout the book that will keep you engaged
The second book in the Dreamlands Billionaire series follows Declan as he tries to get his grandfather's inheritance. The only problem is that he can only get it if he gets married. Eventually, his assistant Iris offers, and they enter into a marriage of convenience. The only problem is that as they spend more time pretending to be married, feelings start to emerge. The story moves along quickly, with enough sexual tensions bubbling away to have you burning through the pages. Then Lauren Asher throws in the odd moment of sweetness to top it all off. All in all, it's a light and easy read, which makes it the perfect book to read over the Christmas period.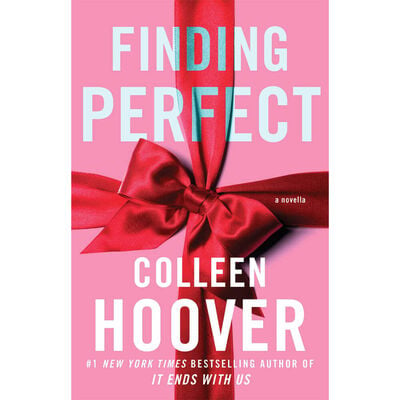 Why We Love It:
- A genuine crowd pleaser
- A 9 chapter novella, so it's a really quick and easy read
If you want to pick something that's a crowd-pleaser for Secret Santa - then pick a CoHo book. Finding Perfect is a 9 chapter novella that delivers everything you would expect from one of her books - tears and lots of them. It follows Daniel as he tries to reunite the woman he loves (Six) with the child they gave up for adoption years ago. This short but emotionally charged book is less than 100 pages long and perfect for someone who wants to curl up with a box of tissues and work their way through a good weepy.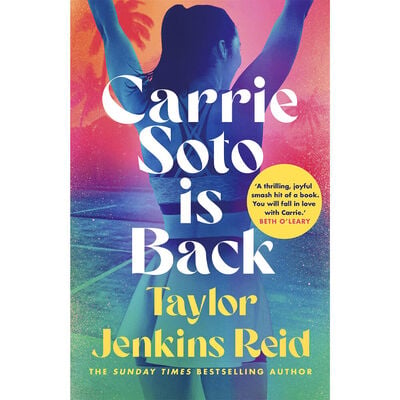 Why We Love It:
- A fully realised, complex character that shouldn't be likeable but is
-Has a really touching relationship between a woman and her father
- Explores everything from what legacy means, how someone defines themselves and the difficulty that comes with letting go
Carrie Soto is a former tennis champion who comes out of retirement because her grand slam record is about to be broken. The story follows her every step of the way on the comeback journey, exploring all her inner thoughts and fears. In Carrie Soto, Taylor Jenkins Reid has created a complex and rich character. At first, she is unlikeable, but as you dive into her backstory and explore all her insecurities, you start to understand and even like her. And that's where this book starts to excel, as you work your way through chapter to chapter you begin to feel like you've lived Carrie's life.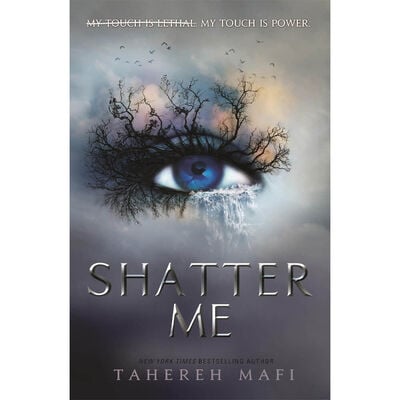 Why We Love It:
- An interesting writing style that borders on being poetic
- An easy read that can be consumed in one sitting
- A rich and fully formed lead character
Sometimes you just want a good Young Adult love story set in a dystopian future. And shatter me is just that. It follows Juliette, who has been living in a cell alone for almost a year because of a unique gift that means her touch inflicts pain on people. She's joined by a cellmate who talks to and cares for her. As they escape and the story develops, it becomes clear that all is not as it seems with her former cellmate. What makes this book special is the writing style. The broken sentences. The half-formed thoughts. The metaphors and similes. All of them allow Juliette to be perfectly realised on the page and for the reader to get a deeper understanding of her. Something that takes this book from being a run-of-the-mill piece of young adult fiction to a great piece of fiction - full stop!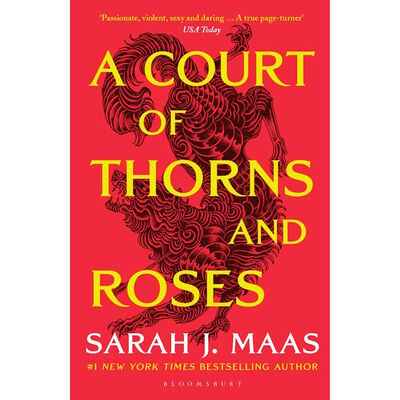 Why We Love It:
- A fantasy that draws on Beauty and The Beast but doesn't feel like your bog-standard retelling
- A slow-burning romance that will keep you gripped
- The final third of the book is full of drama and suspense that more than makes up for the slower start
Sometimes you just want a bit of escapism at Christmas, and A Court Of Thorns And Roses does that. The book draws from Beauty and The Beast with nineteen-year-old Feyre, being forced to live with an immortal faerie Tamlin as punishment for a crime. The early part of the book is a real slow burner as you get to know the world in which it is set, but the second half of it more than makes up for that with action, suspense and the odd twist and turn. This book is perfect for someone who wants a fantasy book in a world that is fully imagined, well-written characters and a little romance to top it off.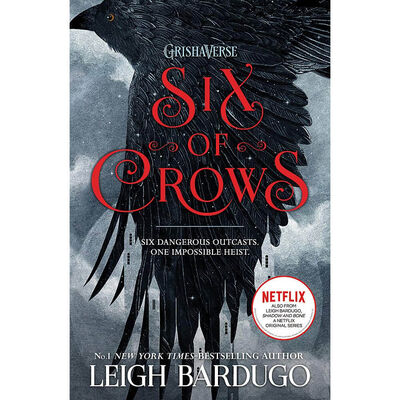 Why We Love It:
- Great supporting characters with his disparate gang of thieves
- A heist plot with a brilliant pay-off
- A book that's as funny as it is dark and dramatic
A young adult novel that has a bit of everything. At its heart, it is a heist novel following Kaz Brekker, who is tasked with the impossible job of breaking into the Fjerdas Ice Court and stealing a package. But it also has romance, dark and gritty drama, suspense and more than a few laughs between him and his crew. All these make it a great book to bury your head into over Christmas.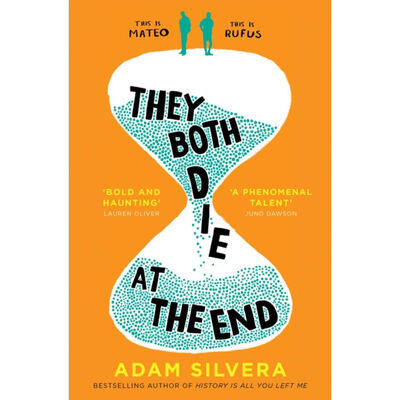 Why We Love It:
- A beautifully imagined relationship between the two lead characters
- A last chapter that will stick with you long after you've finished reading it
- Explores some challenging subjects like the inevitability of death
The best books to read over the Christmas period are ones that are both sad and uplifting. They Both Die At The End is just that. It's set in a future where people get notified of their upcoming death on the day they die. The story follows Mateo and Rufus, who have both been notified and go on one final adventure. This book explores everything from what life means to how someone can completely change how you view it in such a short space of time.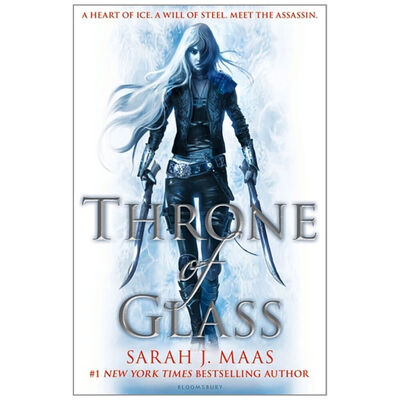 Why We Love It:
- A brilliantly written female protagonist who is strong, smart and funny
- Plenty to get your teeth into with mystery, romance and plenty of suspense
- It will transport you to a different universe
If you've got someone for Secret Santa who loves Young Adult books, then they'll likely love Throne of Glass. It follows Celaena Sardothien, an assassin who is sent to prison. She's offered the opportunity to fight for her freedom by becoming the King's Champion. What makes this better than some of the other Young Adult books out there is the character of Celaena. She's a strong female lead, the likes of which you don't see too often in a Young Adult book. She's funny, fierce, bright, and determined and yet there's something soft and kind about her. There's plenty to get your teeth into outside the main character, with potential romances, mystery and plenty of suspense - which is why it's a must-read for anyone.
Summary
So those are just a few of our recommendations for books to buy for your Secret Santa. There is a bit of everything on the list. There are romances, weepies, action and adventure. If you're looking for more books to read this winter, then you can check out some of our other booklists below:
- Best Mystery Books For Winter
- The Top 10 Thriller Books For Winter
- The Top 10 Christmas Romance Books