With the cold winter weather just around the corner, it really tis' the season to get cosy around the fire with a steamy romance book.
That's why we've created a list of our favourite Christmas Romance books. So if this holiday season you're looking for a bit of passion, sexual tension and the odd kiss under the mistletoe - you'll at least be able to get it from this collection of books.
The Best Christmas Romance Books To Read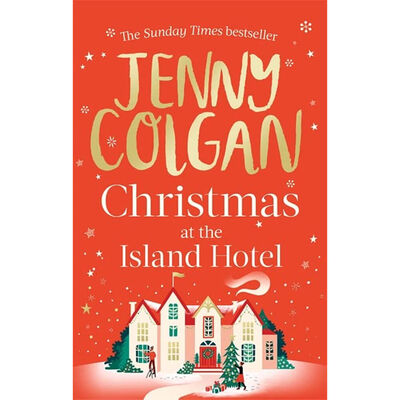 Why We Love It:
- A book that has everything you'd look for in a romance
- A great supporting cast of charming and funny characters
- A beautiful setting for a romance
Christmas at the Island Hotel is the ideal book to curl up with this festive season, as it is full of whimsical charm. As the fourth instalment of her "Mure" series, Jenny Colgan has really hit her stride with this book. It's got everything that you'd need in a good romance - beautiful backdrops of Scotland and Norway, a shy male lead, and a charming and funny supporting cast. Although none of these things is particularly original, the way in which they are realised on the page oozes so much charm that you won't care, and you'll be ready for the next instalment.

Why We Love It:
- A story so sweet you'll want to share it with everyone you meet
- A well-plotted story with complex storylines that all come together at the end
- A great character arc for the lead character to get your teeth into
Jessica Redland presents a story so sweet you will want to wrap this book up and give it as a present to everyone this year! Christmas Wishes at the Chocolate Shop is a tale of heartbreak, friendship, festive cheer and a little bit of romance thrown in as well. The main protagonist Charlee is focused on following in her grandfather's footsteps to set up her very own chocolate shop in the beautiful town of Whitsborough Bay. With several DIY issues, a useless boyfriend and the pressure of Christmas looming- Charlie will rely on the festive spirit of Whitsborough Bay to make her winter dreams come true.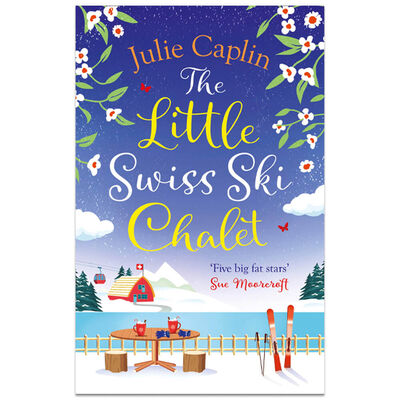 Why We Love It:
- The perfect piece of escapism set in a ski chalet
- A brilliant lead character that is fun-loving and full of life
- Writing that is so vivid and real that you're almost left salivating at some of the descriptions of food
If you're looking for a real festive escape this year, look no further than this gorgeous story. Cosy up by your fire this December and find yourself transported to the breathtaking scenery of the Swiss Alps, where you'll meet Minna vacationing in her godmother's swiss chalet. Amongst the numerous hot chocolates and delicious cheeses, Minna finds herself wrapped up with a certain mysterious stranger too… For a gorgeous tale of love, vivid scenery and lots of cheese, look no further.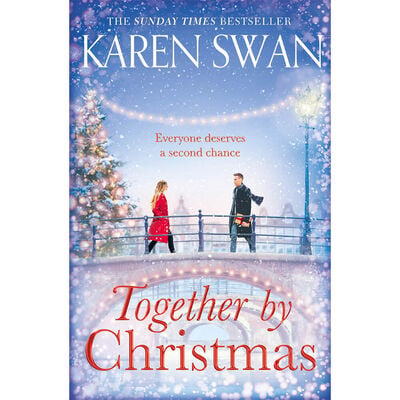 Why We Love It:
- A Christmas romance with a difference
- A lead character that is so well-realised that you can almost feel every emotion
- A beautifully described backdrop of Amsterdam
Together by Christmas isn't the easiest of Christmas romances to read. But it is one of the most beautiful and poignant. It follows the story of Lee, a single mother who used to work as a photojournalist in war zones. The story delicately and slowly works its way through her memories as we discover the friendships, love and loss she has endured. Lee is so well-imagined as a character that you can almost feel every bit of trauma she has lived through. And yet, as you finish this book, it isn't a sense of sadness you feel - which is a sign of how well executed the whole story is.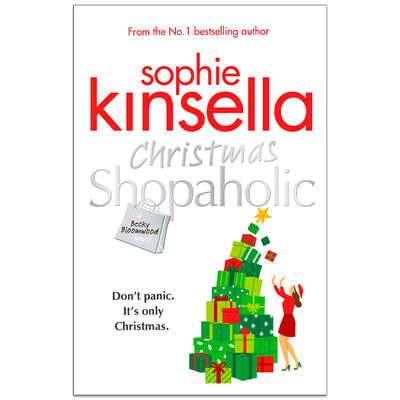 Why We Love It:
- A book that doesn't take itself too seriously and is a lot of fun
- A lead character who you'll want to be best friends with
- Genuine laugh out loud moments
Christmas Shopaholic by Sophie Kinsella is the perfect lighthearted read. It's the story of Becky Brandon, who is stressed at having to host Christmas Day. The demands of her family, alongside the return of her ex and his girlfriend, are shaping up to make it a less-than-enjoyable holiday season. It's not groundbreaking stuff, but then again, this book isn't trying to be. What it's trying to be is fun, smart and very, very funny. And with Becky Brandon, they've got a lead character who is all of those things and is so perfectly written that by the time you've finished, you'll feel like she's your best friend.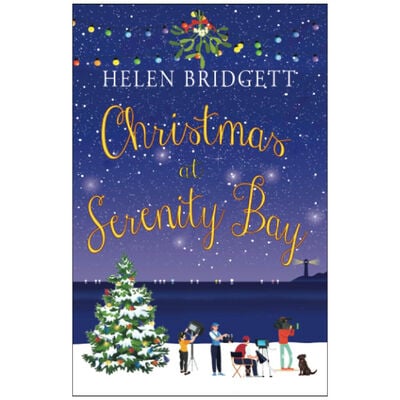 Why We Love It:
- The perfect festive read
- A great ensemble of characters who provide a lot of laughs
- A great mix of romance and mystery
Helen Bridgett returns with the second book in her Serenity Bay series. A standalone, this book follows Chloe, who is determined to put Serenity Bay by bringing new mystery series there. Unfortunately, not everyone is keen on the show coming to town, and there is a saboteur on set. None of this is heavy stuff, which is why it's a lovely festive read. It's got a funny ensemble of supporting characters, a little mystery and intrigue, and just the right amount of romance.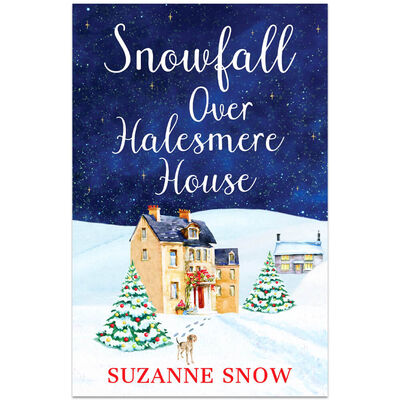 Why We Love It:
- A grumpy and sunshine romance that will leave you swooning
- A beautifully realised backdrop
- As funny as it is romantic
'Snowfall over Halesmere' is a stunning story of love, sacrifice and happy endings- all set across the magical setting of the Lake District. Protagonist Ella takes on a short-term Christmas role but quickly begins to wonder if the job and the co-workers are all they're cracked up to be. This is a story of a grumpy and sunshine romance that will leave you laughing, swooning and wishing you could live it all in real life. Suzanne Snow has created a beautifully descriptive story perfect for a bit of escapism over the Christmas period.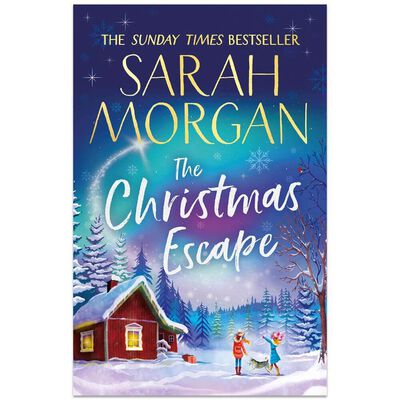 Why We Love It:
- Enough holiday cheer in this book to make even Santa blush
- Explores the complexity of the relationships from three different points of view
- A perfect example of an enemies to lovers romance
Sarah Morgan brings an abundance of festive cheer with her novel 'The Christmas Escape'. Alix and Christy have been best friends forever, but with Christy's marriage on the rocks- she needs some alone time with her husband. Christy asks Alix to take her daughter to Lapland, and they can all reunite on Christmas day. It is a big ask. However, Alix is about to see a rise in the arctic temperatures with an unexpected Christmas romance. Discover how both best friends use their Christmas escape to rekindle love and save their own relationship. For a raw, festive and heart-warming romance- look no further!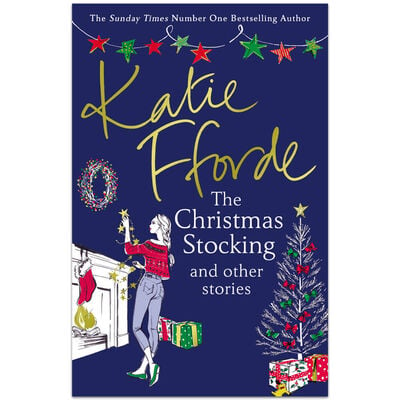 Why We Love It:
- An easy book to pick up and put down
- A great variety of stories, so it never gets dull
- Each tale as unique and heartwarming as the last
If you're a huge lover of romance, especially around the festive season, this collection of short stories will be the perfect treat for around the Christmas tree. Katie Fforde gives readers a variety of different tales, each unique yet heart-warming and brilliant in its own way. You can fall in love with each and every character and easily dip in and out of the book with a warm festive glow each time.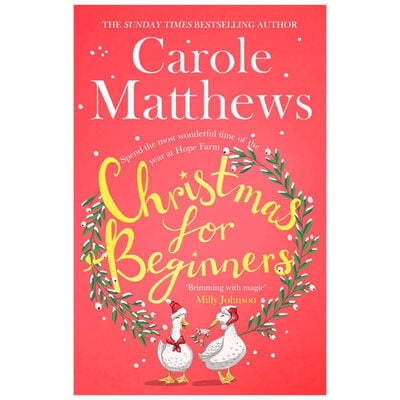 Why We Love It:
- A good, wholesome story full of heartwarming cheer
- Lots of genuine laugh-out-loud moments
- Lovely setting with the warm backdrop of the New Hope Farm
If you're looking for a story Christmas story full of engaging characters and festive cheer, then "Christmas for Beginners" is the perfect book for you.
This wintertime treat is set against the warming backdrop of the new Hope Farm, where Molly Baker has been tasked with organising an open day to gather up some extra cash before the new year. This Christmas romance is full of laughter, cheer and, most of all, life-affirming lessons on the importance of family.

Summary
Now you have a variety of Christmas romance books you can enjoy spending the festive season swooning over. There's a little bit of everything in that list, from the more hard-hitting stories to ones that are a little lighter and fluffier. If you're still looking for more Christmas reads after your way through those, then check out some of our other booklists below: