It's no secret that wintertime is the ideal season to curl up with a blanket, a hot chocolate and a great mystery book. Whilst the rain and snowfall are heavy outside, you can keep your body warm with a heart-pounding, nerve-jangling mystery.
But which are the best books to read this winter?
Luckily, we've compiled a list of the 10 best mystery books to see you through those cold and dark winter nights. So snuggle up, put on your thinking cap and dive into our collection of the best mystery books to read this winter.

The Best Mystery Books For Winter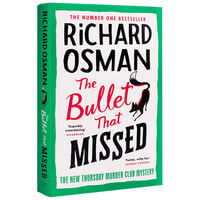 Why We Love It:
- As many laughs as there are twists and turns
- The writing and the characters are so charming they feel like old friends
- Cosy and good-natured, it's a mystery novel with a difference
You don't always think of mystery books being the most fun genre, do you? That's where The Thursday Murder Club comes into its own. It's got all the usual twists and turns, but it is also cosy, good-natured and has a lot of laughs. The Bullet That Missed is no different, with the four harmless pensioners reuniting to solve another crime. This one is a little more far-fetched than the others, but the characters and the writing are so charming that you're willing to put to one side the fact that these retirees have a more exciting life than some people half their age.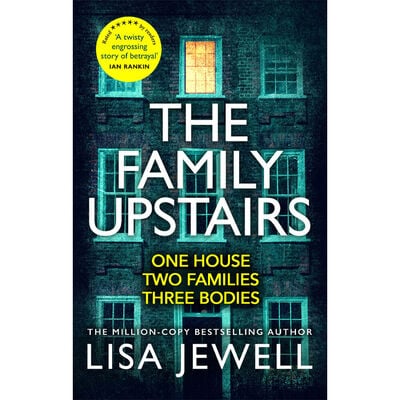 Why We Love It:
- A dark, brooding, tensioned packed mystery
- A beautifully crafted narrative weaving different perspectives and timelines together
- Plenty of twists and turns that will keep you guessing until the end
A narrative told from contrasting perspectives may not be the most original plot device, but when it works, boy, does it work. The Family Upstairs is the story of Libby Jones, who discovers the identity of her birth parents on her 25th birthday. With this discovery, she inherits a house on the Thames and the history that goes with it. It's a dark, brooding, tension-packed book with an exceptionally well-crafted plot. As it spans past and present, weaving timelines and narratives together, there are plenty of twists to keep you entertained as it holds out on the big pay-off until the end.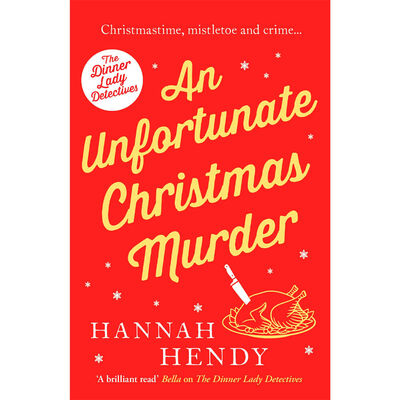 Why We Love It:
- A Christmas cosy blended with a mystery
- A supporting cast of characters that are warm, funny and entertaining
- Diverse lead characters. I mean, how often do you read a book where a middle-aged lesbian couple are the leads
The best mystery books to read are the ones where the characters are well-developed, and the dialogue is razor-sharp, snappy and funny. The Unfortunate Christmas Murder by Hannah Hendy has all of the above. The story is about Margery and her wife Clementine, who get caught up in the death of Mrs Large in the Christmas school play. They must navigate through all the drama and accusations as they try to solve the crime. At its best, this book is a fantastic blend of a Christmas cosy and a mystery book. With its twists and turns, likeable and entertaining characters and few genuine laugh-out-loud moments, this book is the perfect mystery book to read in winter.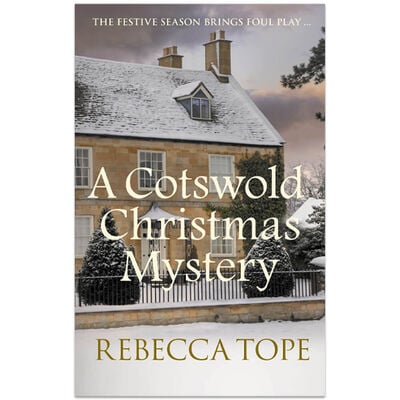 Why We Love It:
- The definition of a cosy mystery
- A slow build with a great pay-off at the end
A Cotswold Christmas is the definition of a cosy mystery. The 16th in the A Cotswold Christmas Mystery series, Rebecca Tope's craft has been refined to perfection. It slowly builds in the first third before moving at breakneck speed in the final third, going from one twist to another. Leaving you with plenty of puzzles to solve and the odd red herring here and there to keep you guessing.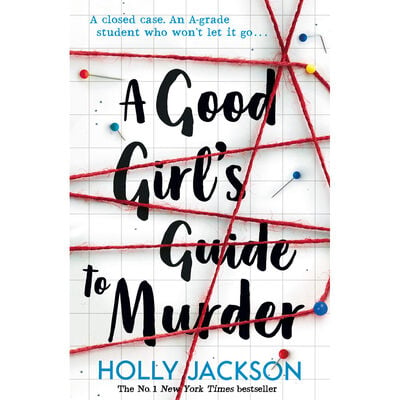 Why We Love It:
- An intricately woven plot that is incredibly well thought through
- Move twists and turns than your average mystery, and yet it never feels like it is overdoing it
- The logs between chapters act as a nice little reminder of the case as it moves along
There are some books you read where you just get a sense the author has spent a lot of time thinking about every single detail. A Good Girl's Guide To Murder is one of those books. The story follows Pippa Fitz-Amobi, who has chosen the murder of Andie Bell (from her hometown) as her final year project. As she investigates it, she undercovers secrets that have been hidden for years. This book is so brilliant because it keeps you guessing from the first page until the last. To the point, it's almost like the author has second-guessed every thought you'd have while reading and made sure she doesn't give anything away. All this means that it is a book you can't put down as you work your way through the pages looking for a whodunnit.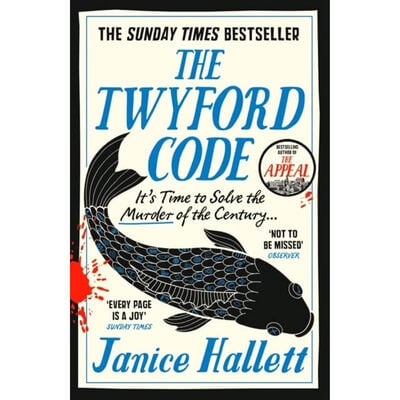 Why We Love It:
- An interesting narrative device that makes it feel like a truly unique crime fiction novel
- An unreliable narrator makes the mystery difficult but satisfying to try to crack
- A multilayered, intricate and beautiful mystery
If you want to read a mystery that is told in a unique and interesting way this winter, then The Twyford Code is the perfect book for you. Told via the transcription of 200 files found on the audio phone of a missing convict, Steven Smith, it's a brilliant narrative device for telling a murder mystery. The narrator is often unreliable, which makes it incredibly difficult to work your way through the mystery. All of this makes it a multilayered, intricate and beautiful piece of crime fiction to read.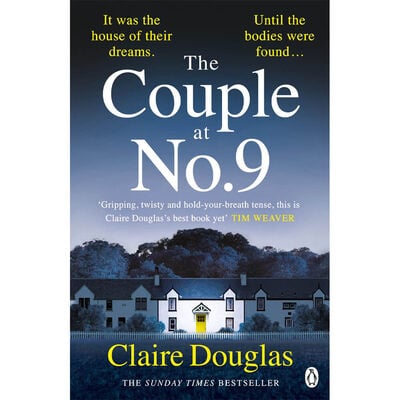 Why We Love It:
- A well-crafted multi-point-of-view mystery
- The main characters are beautifully realised
- A book that forces you to pick up each individual piece of the puzzle to put together the mystery
The Couple at No.9 isn't reinventing the wheel when it comes to a mystery novel. It's got multiple points of view, bodies found buried in a backyard, a lead character who's out of their depth and an eccentric supporting character. But all of these parts are so well realised and written that it makes it a riveting and well-executed mystery that will keep you hooked throughout. The story follows Saffron, who's moved into a new house she inherited from her Gran. When renovating, they discover two bodies in the back garden that date back to when her Gran lived there. The book artfully works through the perspective of Saffron, her Mum and her Nan's often unreliable memory.
Run Rose Run by Dolly Parton and James Patterson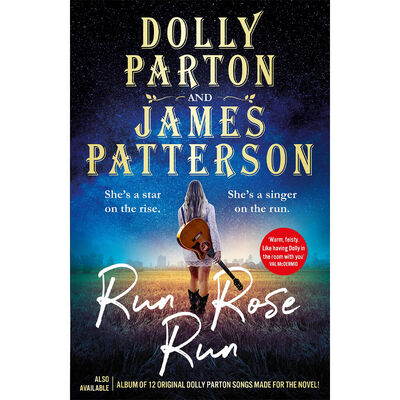 Why We Love It:
- It might be the only "musician trying to make it" come thriller come musical book you'll ever read
- Enough suspense built up throughout to keep you gripped
- James Patterson is the master of thrillers, and he doesn't waste a word here
If you're looking for the perfect combination of "musician trying to make it", thriller and musical - then you've probably found it in Run Rose Run. It's the first book written by Dolly Parton and James Patterson. It accompanies an album of 12 songs (hence the musical part). It sounds like it could be a bit gimmicky, but the story has an undercurrent of suspense that makes you forget about all that; as you try to get to grips with the protagonist's past, she seems to be running away from. This suspense slowly builds until it pays off in a big way at the end.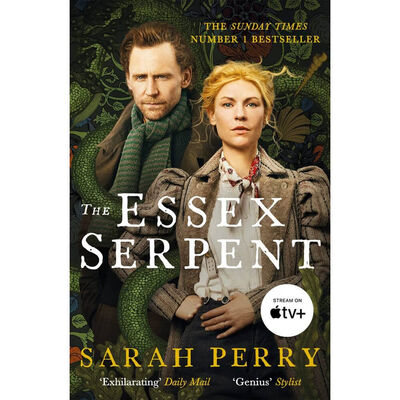 Why We Love It:
- A brilliantly realised female protagonist
- A beautifully crafted gothic mystery that creates an eerie atmosphere
- Beautifully interwoven subplots
The Essex Serpent by Sarah Perry is an eerie, gothic mystery set in the 19th Century. It follows an intelligent young widow named Cora Seaborne who leaves London for Essex. She hears about a Serpent killing villagers up the estuary and decides to do a little digging. The beauty of this book is the combination of what feels like a classic gothic noir mystery with what is quite a modern protagonist (at least by the 19th Century's standard) in Cora Seaborne. She's smart, eccentric and determined as she works through the intricately crafted subplots.
Verity by Colleen Hoover
Why We Love It:
- Not your usual CoHo book
- All-consuming, creepy and unputdownable novel
We all know and love Colleen Hoover and her romance books; however, she takes an unforgettable twist with her mystery/thriller 'Verity'. Follow the story of struggling writer Lowen as she is hired as a ghostwriter for the popular author Verity Crawford. Verity cannot complete the remaining books in her series due to injuries from a recent accident. This page-turner will have you sleeping with the lights on as you follow Lowen to the Crawford home, where she uncovers a manuscript by Verity that was clearly not meant for anyone else's eyes. This all-consuming, creepy and unputdownable novel will be in your thoughts for days once you finish it.
Summary
So those are our top 10 mystery books for winter. There is a little bit of everything in that list, with cosy mysteries set in idyllic villages to eerie Gothic ones set in the 19th Century. There's even one with a musical. If you're still looking for something to read this Christmas, why not check out some of our other recommended reads for Christmas with our booklists below:
- The Top 10 Thriller Books For Winter
- The Top 10 Christmas Romance Books
- The Top Books For Your Secret Santa