Raising a reader starts from day one, from reading to your tummy to storytime before bed reading is a lifelong journey.
However, teaching a child to enjoy reading on their own can be a huge task. So whether you've just started on your learning to read journey, are looking for some tips to help you prepare or have hit a wall and need some extra ideas, stick around, we've got 24 of the best books to help you teach your child to not only read but to love reading.
We'll take you from reading together with books for ages 2-5, to learning to read with books for ages 3-8 all the way to reading independently (or as a team) with books for ages 6-12.
Picture books to read with your children
Let's start at the beginning, bedtime stories are great for so many things, routine, language, bonding and of course learning to read. So we've compiled a short list of our favourite picture books to read with your children.
We're Going on a Bear Hunt
Nothing takes us back to our childhood quite like the sound of the swishy swashy grass.
This classic tale from Michael Rosen's includes stunning imagery by Helen Oxenbury and since its first print in 1989, it has become an essential feature on any child's first bookcase.
We're going on a bear hunt. We're going to catch a big one. Will you come too?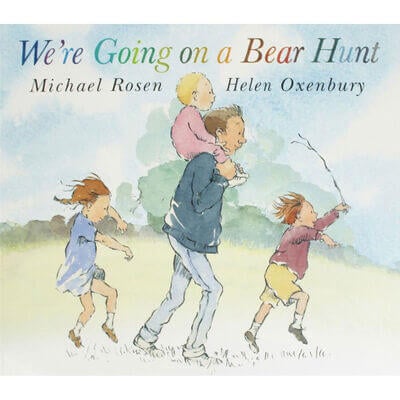 Mr large in charge
Any family story from the bestselling 'Large Family' series will be enjoyed by children and parents alike, but we think the story of Mr. Large taking charge of the family while Mrs. Large isn't well, has to be our favourite.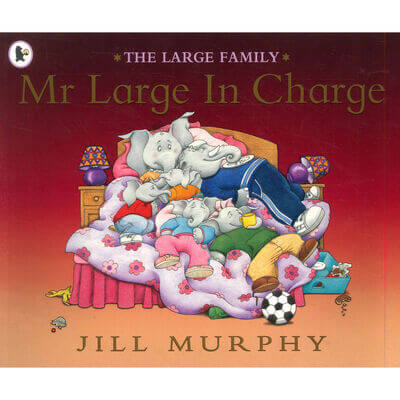 Football Fever Peter Rabbit
This may not be the Peter you remember from your childhood but If your little one is already a fan of the hit CBeebies series then they'll love this interactive book, with maps and adventures you can complete together.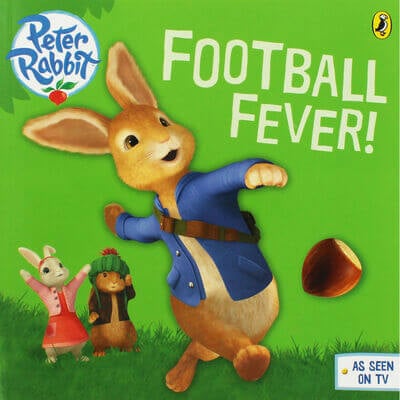 Peppa Work and Play
Now this Pig needs no introduction, Peppa has become a staple in every household. What better way to get children excited about reading than to read with their favourite character.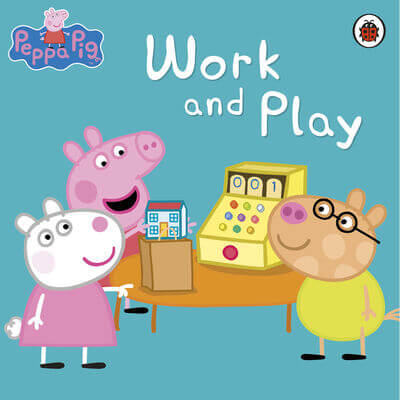 Peppa pig tales bundle
Want more Peppa Pig? Why not check out our amazing bundles with 10 books for just £10 explore all of the most fantastic Peppa pig tales in this picture book bundle! From The Boat Pond to Peppa's Day at the Beach, discover all of the fun adventures to be had with this bundle of Peppa Pig stories!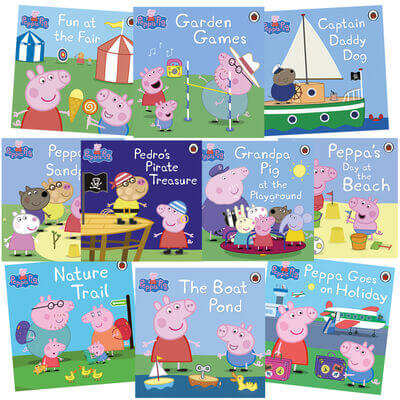 Educational Books for children
When you're ready to start helping your child learn to read on their own we've got a huge range of books to help them stay excited about reading and learn at the same time.
Perfect for ages 3-8.
Peppa Pig WC First Words
Learn along with Peppa, this brilliant book helps children practice their pencil control and develop first reading skills!
Dino Handwriting
Learning to read is 'rawsome', the A-Z dinosaur pictures in this book are designed to help children remember their alphabet and to motivate children beginning to read.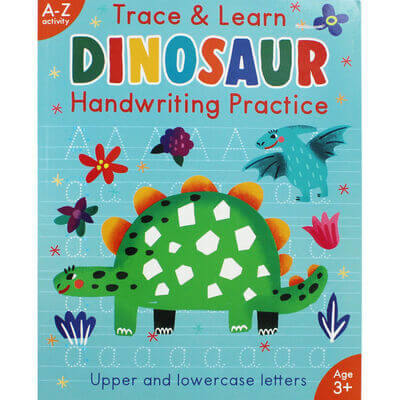 Ready Set Learn Ready School
Created to support your little superstar's learning and build their skills at home, this bumper workbook includes information on starting school, vocabulary, and of course letters and words.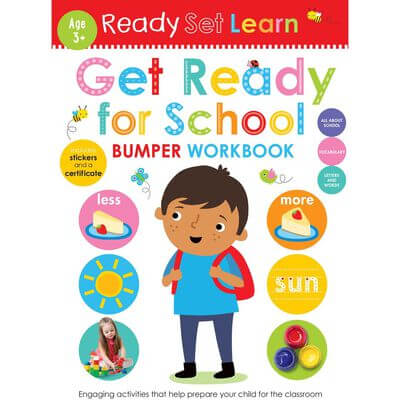 WC Flashcards First Letters
Practice makes perfect! This box contains 30 double-sided wipe-clean flashcards to practice upper and lower case letters, perfect for pen-control, visual recognition, and of course reading skills.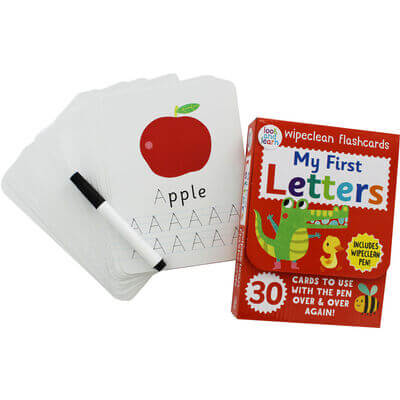 Ready Set Learn Sight Word Skills Workbook
This amazing workbook includes stickers and a certificate, an amazing way to introduce reading and spelling sight words with your little one.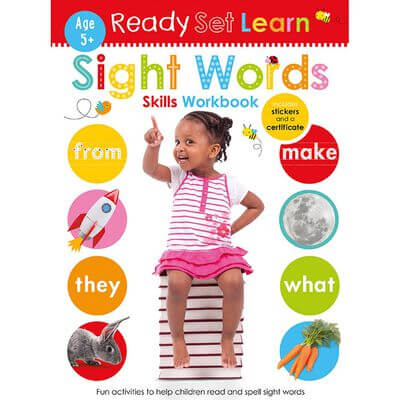 Ladybird Tales Classic Collection
Children have always loved, and will always remember, these classic fairy tales and sharing them together is an experience to treasure. Perfect for young readers age 3+.
Includes such classics as Dick Whittington, The Three Billy Goats Gruff, The Elves, and the Shoemaker, Puss in Boots, and many more.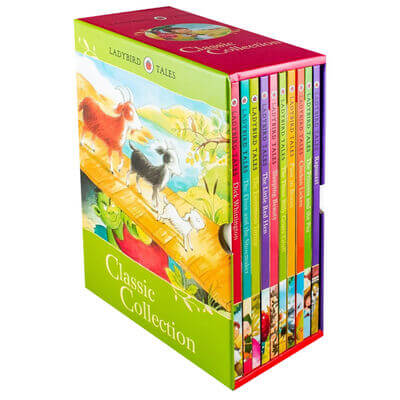 Snappy Learner: Reading and Writing
We love using positive reinforcement to help children learn, this book includes a reward chart with reusable star stickers that help encourage children and boost confidence.
With extra reusable stickers throughout to encourage your little reader, all activities are linked to school topics to help with your child's development.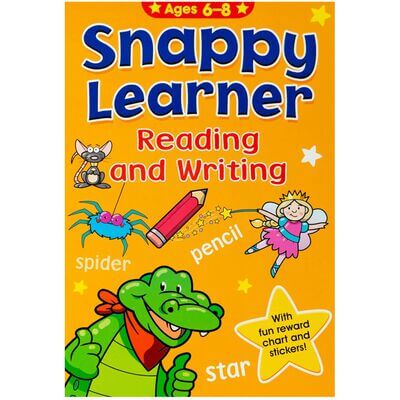 Fiction box sets for children
Once your child has learned to both read and love it you can start to introduce some more complex books, try choosing some classics from your childhood and take it in turns reading to each other.
Perfect for ages 6-12.
Peter Rabbit Library
Enter the magical world of Peter Rabbit and his friends once again with these 10 beautifully illustrated black and white tales, each told with Beatrix Potter's trademark wit.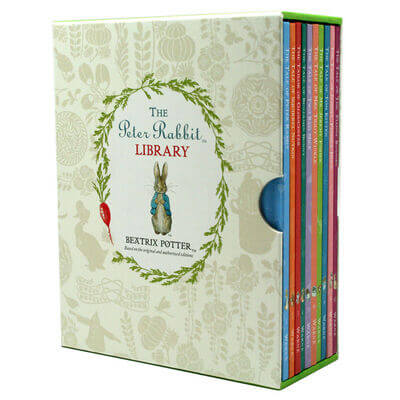 Narnia Chronicles Slipcase
It doesn't get more classic than the chronicles of Narnia this collection features all 7 novels that make up the Chronicles, now you can read the adventures of Aslan and his friends together again and again.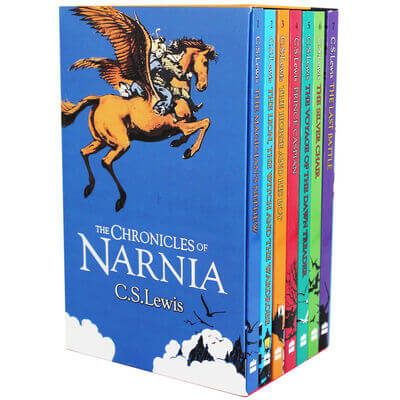 Horrible Histories: blood-curdling book box
Now we know reading can be fund why not discover the fun side of history? This box set includes all the foul favourites from the Horrible Histories series, from The Rotten Romans, The Terrible Tudors and Awesome Egyptians and many more.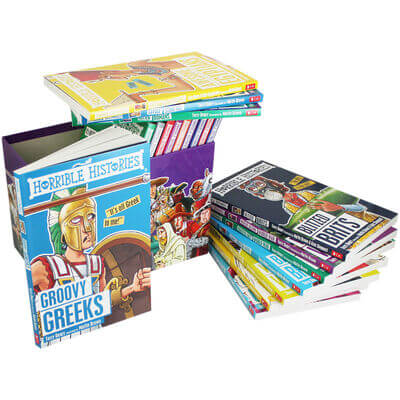 Harry Potter Box set
You're a wizard harry!
Every home needs a Harry Potter box set. Now they have discovered the magic of reading it's time to pass the magic of Harry Potter. This brand new edition of the classic and internationally bestselling phenomenon that is Harry Potter is sure to keep your child entertained for nights on end.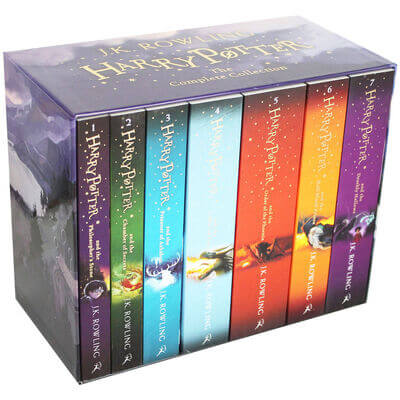 We hope you enjoyed this blog post. Have you got any top tips for new readers or parents? Let us know on our social pages!