The phrase "Chick Lit" was popularly used in the 1990s and early 2000s to describe contemporary and popular fiction aimed at young women. Its quirky main characters, who were (more often than not) hopeless at romance, really struck a chord. And why wouldn't it? For all the criticisms of the genre, the one thing you can be guaranteed when you settle with a bit of Chick Lit is lots of laughs, a steamy moment or two and the odd tear. If you're not sure where to start with Chick Lit, look no further. We've compiled a list of the 10 best chick lit books right here!
The Best Chick Lit Books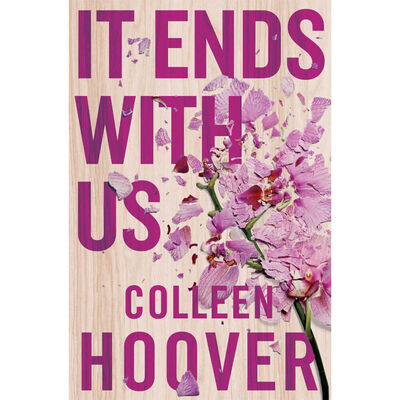 Why we love it:
- Carries a deeply powerful message throughout
- Heart-shattering events
- Beautiful and touching epilogue by the author herself
New York Times Bestselling author Colleen Hoover is back with her most heart-shattering novel to date. It Ends With Us has been one of the most hyped and popular books in this genre - and it is clear why. The story covers everything from long lost love, human desire and fiery strength through the main protagonist Lily. You will feel pride in Lily whilst simultaneously aching for her in so many ways. The beautifully written pages will have you crying, laughing and shouting- all whilst being unable to put down this novel.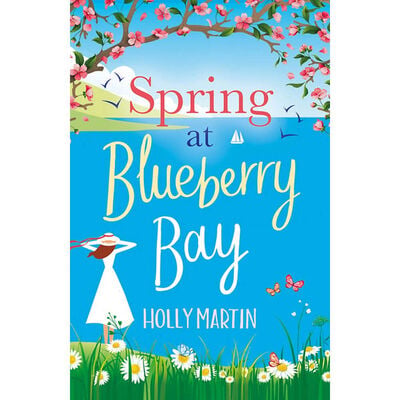 Why we love it:
- A plot that will leave you swooning for days
- Raises the temperature in the room with the odd racy scene
- Offers the exciting promise of 'new beginnings'
Holly Martin presents a beautiful, sparkling setting for her gorgeous chick-lit novel Spring at Blueberry Bay. The funny and engaging plot combined with the delightful characters make this romance one to swoon over. You will quickly fall head over heels with the protagonist Bella and her love interest Isaac as they navigate a relationship within Hope Island. The sizzling sex scenes, hilarious moments and promise of new beginnings for these characters are enough to make Spring at Blueberry Bay an utterly addictive read.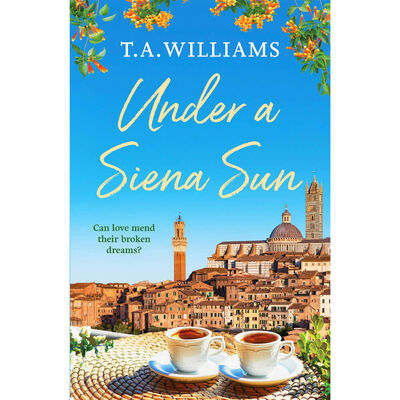 Why we love it:
- Rich descriptions of the Italian setting
- Lots and lots of dogs in this story which is always a winner
- It is the perfect summer escape
T.A. Williams paints a rich and scenic setting with her epic descriptions of food, culture and the Italian cities her novel is set within. The charming romance provides the perfect summer escape for readers and will make you want to pack your bags and book a one-way flight to Italy! Luckily, T.A. Williams has written a few more instalments in the Escape to Tuscany series, so before you go and max out the credit card you may want to save yourself a penny or two by reading one of them.
Midnight In The Snow by Karen Swan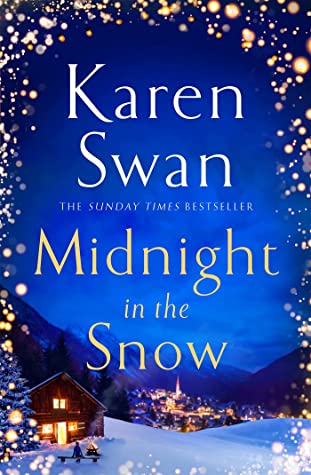 Why we love it:
- A perfect example of enemies to lovers
- Set against the romantic backdrop of the Alps
- Has added depth by exploring grief, inner demons and public disgrace
Sunday Times best-selling author Karen Swan sets her novel Midnight in the Snow against the romantic winter backdrop of the Austrian Alps. The hidden secrets and forbidden attraction that follows the protagonist Clover throughout this unforgettable novel will have you reaching for a fan, or at least opening a window. This chick-lit book contains more serious elements too, focusing on grief, inner demons and public disgrace. Once you pick this one up, you won't be able to put it down.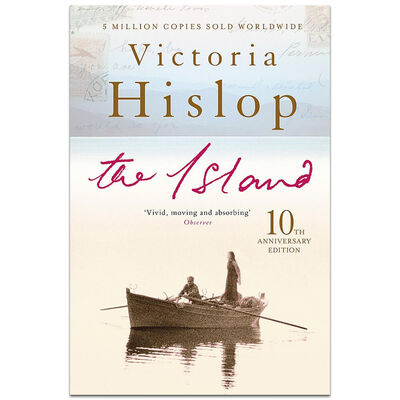 Why we love it:
- Brings to the forefront the story of those who suffered from leprosy in wartime Greece
- Perfectly and meticulously researched
- Treads the line perfectly between chick-lit romance and historical fiction
The Island by Victoria Hislop is a historical fiction cross chick-lit book that focuses on the heartbreaking situation of Leprosy sufferers in wartime Greece. It explores the subject of Leprosy in such a meticulously researched manner that you start to get a tangible sense of what the colony was like and the emotions the people living there would be feeling. Where this book really excels is its ability to flit between the light and heavy material - at times leaving you with tears in your eyes and at others devouring lighter side stories. This isn't probably your typical chick-lit, holiday read but that's why we love it.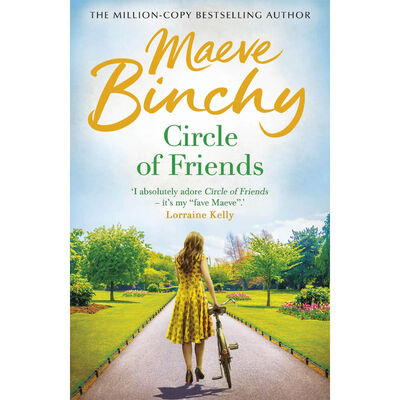 Why we love it:
- A super-sweet comfort read, perfect for those cosy evenings
- Set against both the backdrop of a small village in Ireland as well as in the Irish capital Dublin
- Contains a whole host of vividly imagined characters that you will grow to love
Circle of friends by Maeve Binchy is a heart-warming comfort read that tells the tale of close friends Benny and Eve as they leave their sleepy hometown of Knockglen. The sweet coming-of-age story follows their journey to university in Dublin and all the independence, tragedy and joy that comes alongside the transition. The story is well-written and perfect as a pick-me-up on a rainy day. Watch yourself fall in love with the well-rounded characters as they develop heartily over the course of the book. If you like finishing books with a smile on your face- Circle of Friends is the one for you.
Why we love it:
- A poignant depiction of organ donation
- It is very thought-provoking and will stay with you long after finishing it
- Has a heartbreaking love story intertwined within
Susan Lewis presents a heartbreaking story within 'One Minute Later' and shines a necessary light on organ donation and just how important it really is. Follow the story of Vivienne who developed heart failure at the age of 27 alongside the dual point of view of Shelley, a mother living in the 1980s. Both these stories, and families, will come together in an explosion of heartache and emotion. Where this book excels as a piece of chick-lit is that it stays with you long after you finished it. This isn't the type of book that you read and drop once you've reached the last page. No, this is a book that will have you dwelling on the full range of emotions that each character experiences.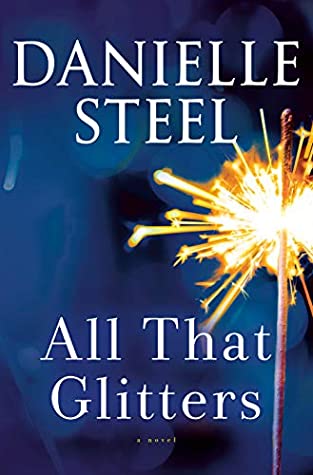 Why we love it:
- The perfect weekend read
- Transports you around the globe from New York to London
- Contains a lot of character development with the protagonist
For the perfect story packed full of escapism and romance, try 'All that Glitters' by Danielle Steel. Follow the story of Coco Martin, a wealthy socialite as she navigates her new life following the terrible tragedy of her parents passing away. The beauty of this book is in the friendship between Coco and Sam as it develops through childhood. The characterisation of both is so rich and deep that it's almost as if you lived their friendship. What's crazy is that Danielle Steel achieves all of this in a book that can easily be consumed over a weekend which is why we've included it in our list of the best chick-lit books.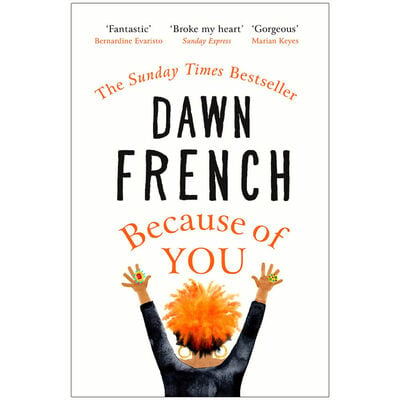 Why we love it:
- It has a dual storyline that flips back and forth between the millennium and the present day
- Has a wealth of characters that you will come to love
- Highlights the sheer importance of a mother and daughter bond
Follow Hope and Anna, who both lead very different lives, as they prepare to give birth on New Year's Eve. One leaves with a beautiful baby girl and the other without a child. Obviously, this subject matter isn't for the faint-hearted but Dawn French explores the full range of emotions associated with it in a delicate and thoughtful way. And that's really what sets this book apart from a lot of others in the genre. If you read 'Because Of You' it will be like you'll be vividly experiencing the life of the flawed characters as they live through the impact of that night.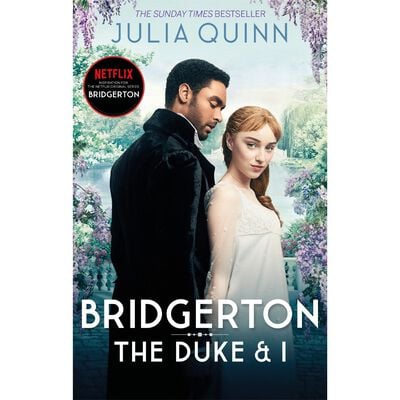 Why we love it:
- A classic, addictive romance novel that will leave you wanting more!
- Has a TV adaptation that you can binge-watch after
- Is wonderfully descriptive, in the best possible way
The Bridgerton show is one of the most popular series on television and if you haven't read the original book then you are missing out. Follow the entrancing story of Simon and Daphne, through their turbulent romance. Enjoy the endless descriptions of drawing rooms, and ball gowns - alongside the beautiful backdrop of Regency-era London. This book has a little bit of everything you'd want from a light piece of chick-lit, there's romance, drama and the odd funny moment in there too.
Summary
Those are some of the best books within the genre. We've got all the old tropes that we've come to love within that list. There are strong, relatable female leads, plenty of romances and the odd racy scene. And if those books don't do it for you, you can find plenty of other options on our romance books page. Or if you've decided you want to branch out from reading chick lit then you we've got plenty of other book lists to take inspiration from below: