There is nothing like sinking your teeth into a brand new crime novel. The suspense, mystery and intrigue are unmatched by any other genre, especially when paired with a satisfying ending.
It is safe to say binge-reading the genre isn't hard but deciding on a new crime book certainly is. With brand new psychological thrillers, whodunnits, historical crime and true crime cases being released year-round, where does a crime junkie like yourself start?
Don't panic, we've compiled a list of the top 10 best crime books so you can focus more on flicking through their suspense-filled pages and less on trying to hunt one down yourself.
The Best Crime Books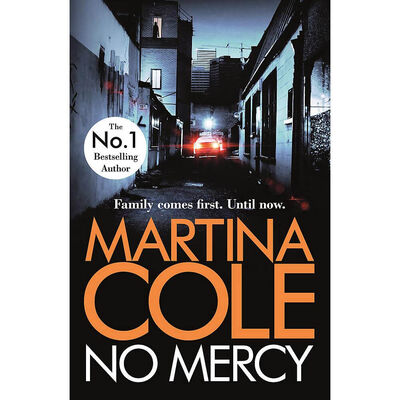 Why we love it:
- A unique, gang-crime focused thriller
- Has a range of hot-tempered and edgy characters
- An interesting take on just how blurry the line between good and bad can get
No Mercy is another one of the 'queen of crime', Martina Cole's brilliant and explosive novels. No Mercy is a gripping story of revenge and retribution set in East and Central London around an organised crime family- 'The Davis'. Martina Cole delivers a brilliant, unstoppable novel that treads the blurry line between right and wrong alongside its characters.
The end provides you with an unbelievable revelation that will be the icing on the cake of this gritty crime book. For twists, turns and amazing characters, look no further than No Mercy by Martina Cole.

Stolen Children by Michael Wood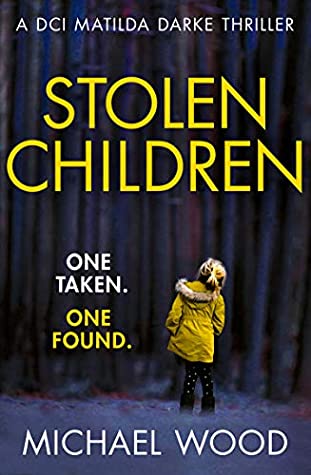 Why we love it:
- A nail-biting tale of an old case brought to life
- An ending that is genuinely heart-stopping
- Headed by a strong, female protagonist
This addictive thriller is a nail-biting tale of an old case that is brought back to life and a new one that is just beginning. Michael Wood will have you on the edge of your seat with this tense instalment of the DCI Matilda Darke series. The multiple storylines are brilliant and will keep your heart racing as she works her way through the case in a no-nonsense fashion. This is a book that will stick with you for a while, and have you searching for more books in the DCI Matilda Darke series.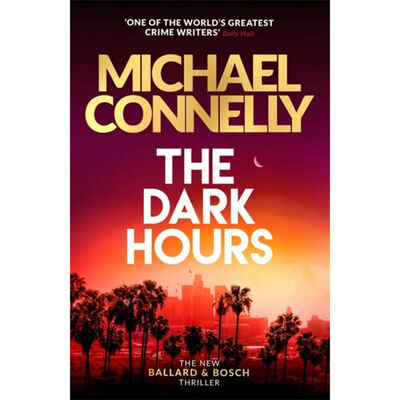 Why we love it:
- Includes covid-19 as a major part of the story
- Contains compelling characterisation
- Socially and politically charged storyline
Michael Connelly delivers another crime thriller focused on LAPD Detective Renee Ballard and his long standing character Harry Bosch. - The Dark Hours dives into really relevant issues, discussing everything from Covid, the Black Lives Matter movement and Defund The Police in a hard-hitting and interesting way. The inclusion of the pandemic is an interesting stylistic choice from Connelly and ends up adding an extra layer of depth to the story. The compelling characters help the story to read fast and the two different cases help create a gripping plot. A must-read within the crime books genre.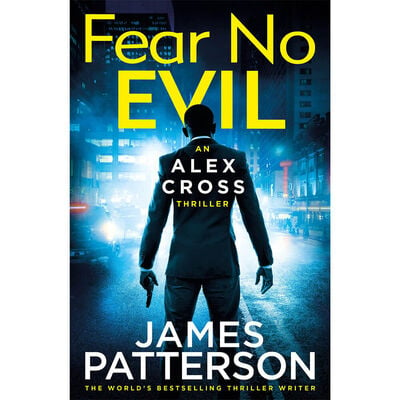 Why we love it:
- Contains brilliant depictions of rugged Montanna
- An action-packed thriller that will have you reading late into the night
- One of Alex Cross's best stories
James Patterson delivers with this Alex Cross instalment 'Fear no Evil'. Set against the rugged backdrop of the Montana wild Alex Cross must navigate his bearings on a personal mission. Joined by John Sampson, you'll be hooked at every turn whilst they dodge bullets from every angle. The threat to their life, drug cartels and the rugged environment make this a truly unique and unforgettable crime book.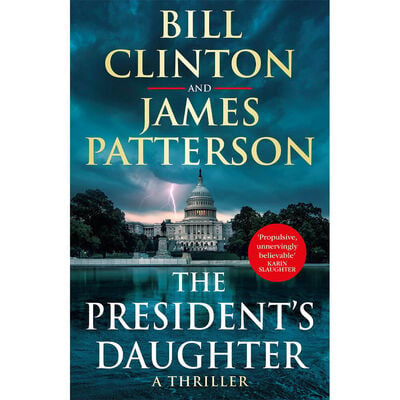 Why we love it:
- Fast-paced, gripping, page-turner that's fun if a little far-fetched
- Has joint authors, a US former president and a best-selling crime author
- The main protagonist is full of grit and determination
The President's daughter is a captivating crime thriller that is written by Bill Clinton (former US President) and James Patterson, the best-selling crime novelist. The two combine perfectly to tell the story of President and former Navy Seal, Matt Keating, as he vows to find the man responsible for kidnapping his daughter. Like all Patterson thrillers, it's a fast-paced, pulsating read that you can't put down. Where this book elevates itself from the typical political thriller, is the added layer of richness brought to it by Clinton from his experiences as President. Clinton might not have had to deal with his daughter being kidnapped as President - then again which President has - but the internal jostling he must have dealt with in the corridors of the White House really translate to the page. So if you're looking for a fast-paced, fun, if a little far-fetched thriller with a sprinkling of authenticity thrown in, this is a fantastic read.
Marauder by Clive Cussler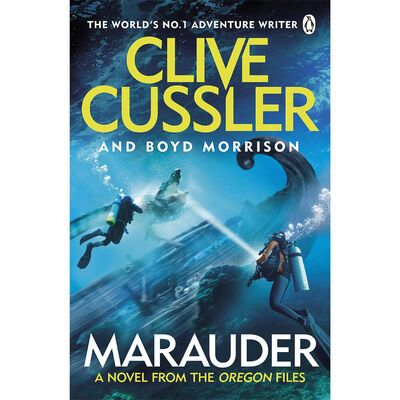 Why we love it:
- Has an extremely suspenseful ending
- It is a fast-moving novel, brimming with adventure
- Plenty of other 'Oregon files' standalones to enjoy after!

Marauder by Clive Cussler is book 15 in the Oregon files, which can be enjoyed as a fast-paced stand-alone crime novel. You can follow the story of Juan Cabrillo and his ship crew in their attempt to stop the release of a chemical weapon that has fallen into the hands of terrorists. This novel has every aspect of a thrilling crime story you could want. It rattles along at an exhilarating pace, is rammed full of heroic characters and has enough twists and turns to keep you on the edge of your seat right up until the very last page.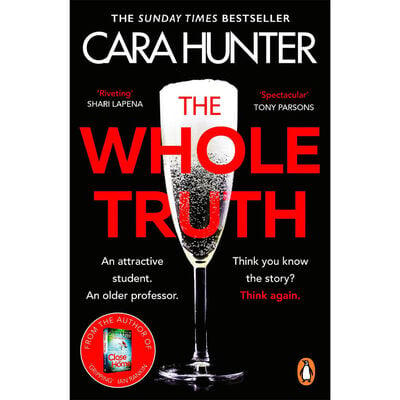 Why we love it:
- A really modern take on the crime thriller genre with media like podcasts, text conversations and interview transcripts woven into the story to give it an added layer
- Palpable levels of tension that is consistent throughout the book
- You can feel the sensitivity and affection that the author has for these characters on every page
Cara Hunter brings a brilliant dual storyline to the table with her crime thriller 'The Whole Truth'. Follow the protagonist DI Adam Fawley and his team as they attempt to figure out the truth within a complex sexual assault case. Alongside this, a murder case is brought to light with the victim known to DI Fawley and his wife. Hunter succeeds in creating a thrilling crime story that is peppered with twists at every turn. The dual storyline furthers the tension throughout the novel so if you're looking for a fast-paced novel to devour- 'The Whole Truth' is perfect.
Blackout by Simon Scarrow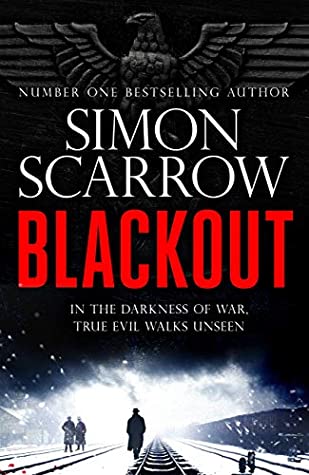 Why we love it:
- A terrific blend of historical fiction and crime
- Set against the turbulent background of wartime Berlin
- A slow burner that quickly moves into a heart-racing thriller
Simon Scarrow does an incredible job of blending historical fiction and crime in his novel 'Blackout'. The novel transports you back to 1939 in Germany where a blackout has plunged the city into darkness and there is a killer on the loose. Inspector Horst Schenke is tasked with uncovering the killer. What makes this one of the best crime books to read, is that it's in no rush at all. Instead of hurtling through to the end, it really takes its time to build the tension to just the right level. This level of care can also be seen in the way it combines murder and politics whilst showcasing the merciless Nazi regime throughout. Simon Scarrow's 'Blackout' is a top-class crime thriller, and is more than worthy of spending your evenings reading.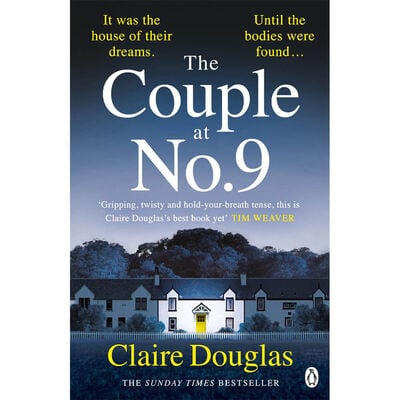 Why we love it:
- Told through the point of view of three generations
- Has a well-constructed plot that comes together slowly
- Transports the reader from 1980 to 2018
The Couple at No. 9 offers readers an immersive, triple storyline that will have you hooked from the first chapter. Present day Saffy and Tom get more than they bargained for after moving into a quaint cottage that has been in their family for generations. After discovering two dead bodies that have laid there for almost 30 years- the couple starts questioning their family's secrets. This perfectly paced story throws together betrayals, loves and generational secrets to create the perfect crime thriller. The triple POV will transport you back to 1980 and into the lives of old family members in the very same cottage. For a mysterious and unique crime novel, 'The Couple at No 9' is perfect for your next read.
Jailhouse Lawyer by James Patterson and Nancy Allen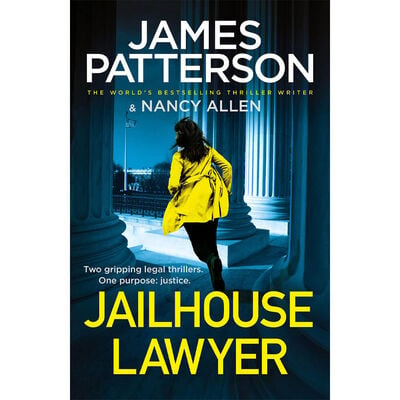 Why we love it:
- Contains two exhilarating short stories about legal crime
- Feels like an episode of Law and Order in book form
- Both stories display different legal elements
Jailhouse lawyer offers readers two exhilarating legal crime stories in one book. First, The Jailhouse Lawyer follows Martha Foster who takes the position of public defender for the county of Evra, Alabama. Very quickly she begins uncovering some disturbing miscarriages of justice through the potentially corrupt Judge Pickens. Second, Power of Attorney follows Leah Randall, a previous insurance lawyer, as she returns home to help her father in Arkansas. Soon, she finds herself having to represent as a defence on a murder trial that isn't quite as it seems. Both stories differ in that they follow different legal elements, but are joined in their masterful writing, characterisation and plot pacing. These two novels are a must-read for any crime genre fanatic.
Summary
So that's just a small sample of some of the best crime novels. It's got all your favourite notes in there - world-weary cynical detectives, an anti-hero or two and twists and turns a plenty. If you want to check out something that isn't on the list, then take a look at our collection of crime fiction books. Or if that doesn't take your fancy then you can check out some of the other book lists we've compiled below for inspiration: