Reading gives us a chance to escape reality, learn new things and understand life in different and interesting ways. Whether you're interested in romance, adventure, crime or anything in between- the adult fiction umbrella catches it all.
But, with millions of adult fiction books being announced every year, it's hard to know which books are must-reads and which aren't worth bothering with. Luckily for you, we've put together an essential list of the best adult fiction novels to read. Take a look through the list and discover your next favourite book below.
The Best Adult Fiction Novels
State Of Terror by Hillary Rodham Clinton and Lousie Penny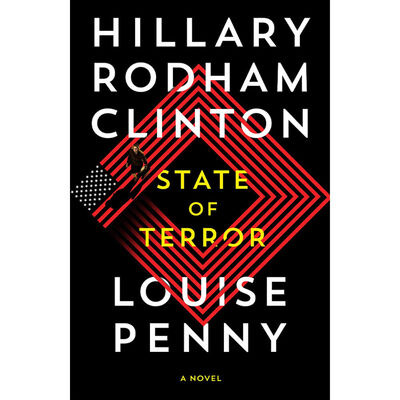 Why we love it:
- The very complex character development throughout.
- Includes insider expertise on the subject.
- A brilliant collaborative effort by high-profile authors
State of Terror is a high-stakes thriller novel co-written by Hillary Clinton and Louise Penny. Both authors present State of Terror as a fast-paced, whirlwind story that details terrorists, foreign affairs and informants to boot. This novel is one of our best adult fiction picks due to its insider knowledge on these topics, delivered by the high profile co-author Hilary Clinton. It is clear Clinton drew on her experience as former Secretary of State in the USA to give this novel a cutting edge. Combine this with the brilliant writing by best-selling crime author Louise Penny and you can see why this elevates State of Terror from mediocrity. If you're searching for a unique, suspense-filled novel that you won't be able to put down- look no further.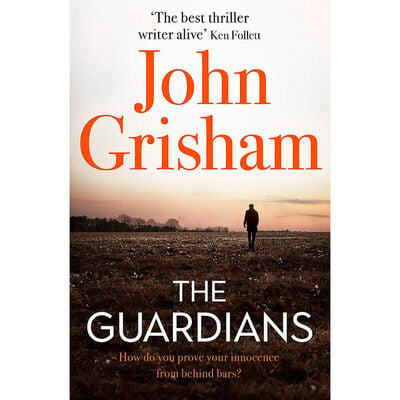 Why we love it:
- Brilliant focus on miscarriages of justice
- Perfect character personalisation
- The type of book you'll probably consume in one sitting
The Guardians by John Grisham is an exciting and twist-filled thriller novel that is sure to keep you on the edge of your seat. Grisham's incredible talent is concentrated within The Guardians as he demonstrates the ability to bring fictional characters to life and balance the perfect level of suspense and intrigue throughout the story. The adult fiction novel follows Quincey Miller, a young black man who is framed and convicted of his former lawyer's murder. Appealing to the Guardian Ministries for help, they soon discover powerful people wanted the lawyer dead- and they don't want to see Quincey exonerated. This intense novel shines a necessary light on the justice system and its downfalls. If you want a nail-biting and addictive read, this captivating wrongful conviction story is perfect.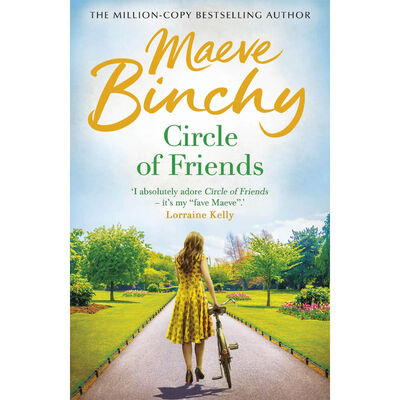 Why we love it:
- You will feel connected to the characters from the first page
- Has brilliant scene-setting in both the city and countryside parts of Ireland
- The character development is well thought out and strong
Circle of Friends is a well-written and warm tale that offers readers a variety of connected and realistic characters. The story follows best friends Benny and Eve on their journey from their sleepy hometown of Knockglen all the way to University. Cue fun, flirting and unexpected friendships that will have you laughing, crying and wishing you could meet these characters in real life. The plot develops organically, which makes it a cosy and delightful read. This delicious tale of evolving relationships and compelling characters makes for an unforgettable and uplifting novel.
If you love Maeve Binchy then check out our list of the best chick lit books!
Why we love it:
- The dual timeline plot makes for a unique reading experience.
- Focuses on the complex and highly emotive topic of organ donation
- Alternate points of view heighten creating the feeling of heightened emotions
If you're looking for a well-written and thought-provoking read- One Minute Later by Susan Lewis will be your new favourite. It focuses on 27-year-old protagonist Viv, whose life is turned upside down following an unexpected heart attack and a newfound, desperate need for an organ donation. This story follows a dual timeline, weaving back and forth through Viv's present day and a family story in the 80s. The stories interconnect beautifully to present their heartbreaking tales of strength and survival. The likeable characters will have you laughing and crying, all whilst giving readers a much more necessary look at the emotional toll that is involved in organ donation.

All That Glitters by Danielle Steel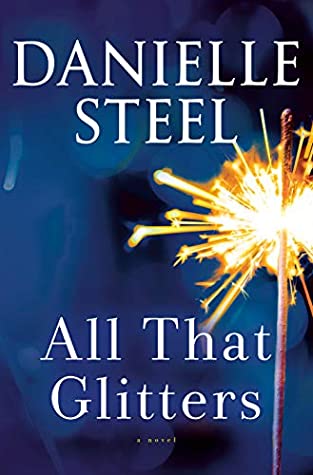 Why we love it:
- A lovely representation of what a strong, healthy friendship should look like
- Offers a unique focus on 'flawed' characters
- Will transport you to a variety of locations including New York, London and St. Tropez
All that glitters is a brilliant story of long-standing friendship, flawed characters and family tragedy. Protagonist Coco is raised in a successful, wealthy household but is struck with tragedy when her parents are killed in a terrorist attack in France. Danielle Steel presents an encouraging tale that doesn't shy from character development, wrong decisions and personal growth. The bond of friendship displayed through childhood friends Coco and Sam is heartwarming and readers will enjoy being swept across the many glamorous locations throughout All that Glitters.

This Green And Pleasant Land by Ayisha Malik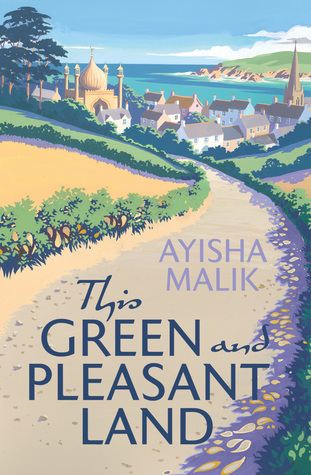 Why we love it:
- Is a brilliant exploration of community and family expectations
- The characters in this book are rich and beautifully developed
- Presents a difficult topic that is handled by author Malik with dignity and elegance
This Green and Pleasant Land is a brilliant tale of community and family expectations wrapped into one. The story follows Bilal as he receives a final request from his mother on her deathbed. She wishes him to remember who he is and build a mosque in his village. Malik weaves themes of identity, family and friendship together against the backdrop of the sleepy community town. This book really is a fantastic story and the characterisation is incredible. Malik takes poignant, real-life issues and transforms them into rich dialogue and interesting characters. For an adult fiction book that combines community values, family values, prejudice and small-town politics into one - look no further.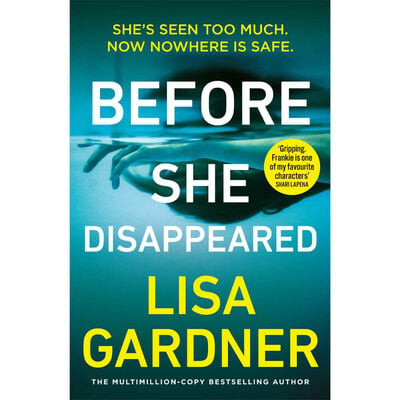 Why we love it:
- Presents a flawed but determined protagonist
- Offers extremely detailed and layered character portraits
- Is a fast-paced story about solving injustices
Lisa Gardner presents a fast-paced and thoroughly enjoyable read with Before She Disappeared. The book focuses on Frankie, a recovering alcoholic with a past filled with pain, guilt and trauma. We follow her as she solves missing person cases that are forgotten or neglected by the police in the hope she finds someone alive. What makes this one of the best adult fiction books is that it will leave you craving more as you race through each page. The book is jam-packed with chase scenes, gunshots and the protagonist burning desire for justice - all wrapped up in the author's addictive writing style. All of which adds up to it making the list of the best adult fiction books to read.
Spy by Danielle Steel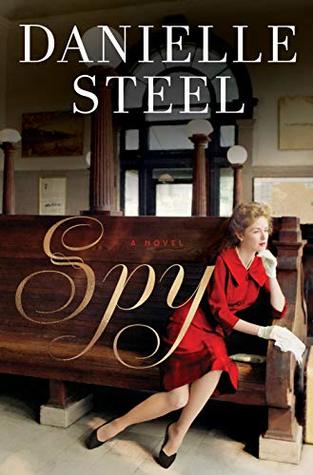 Why we love it:
- Presents an intoxicating tale of a dangerous double life
- A beautiful combination of a sweeping family epic with a spy novel
- Well researched and beautifully crafted depiction of life within the intelligence service
This historical fiction book spans WWII, the cold war and other foreign affairs - all whilst presenting brilliant characterisation and plot development. We follow the tale of Alexandra who is quickly thrust into the role of a 'Spy' during World War 2. Where this book really excels is in the second half of the book where it gently explores what happens to Alexandra's life after the turbulent wartime adventure she just had. The book doesn't hang around too long on any one phase of her life and rattles along at a real pace so that you're left wanting a little bit more each time.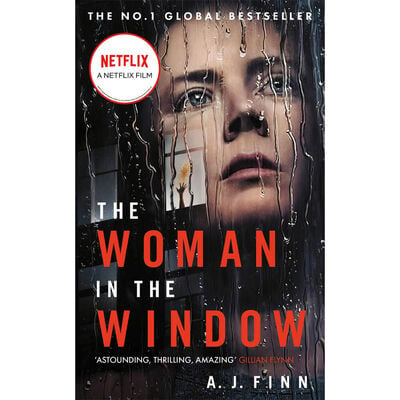 Why we love it::
- A skillfully executed, fast-paced, popcorn thriller
- A uniquely unreliable protagonist that adds to the tension
- Undeniably hard to put down
This diabolically attention-grabbing thriller will have you questioning the protagonist, the characters and yourself as you speed through its pages. The main character Anna Fox is an indoor recluse, unable to leave the house as she spends her days drinking wine and watching her neighbours. When her new neighbours move in, Anna sees something she shouldn't and her life begins to crumble. What makes this one of the best adult fiction novels, is that this book knows exactly what it is. It's a straight on the nose popcorn thriller. But the beauty of it is that it is so well crafted that you won't care that you've read hundreds of books like this because you can't hear yourself think your heart is beating that loudly.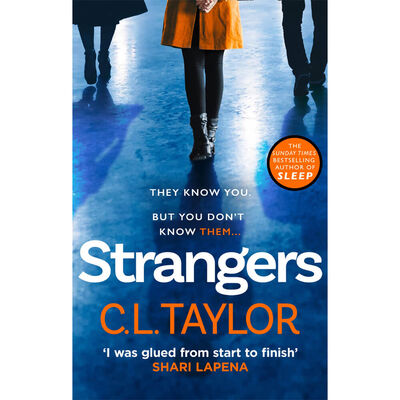 Why we love it:
- Multiple storylines connect to create an exhilarating read
- Several cliffhangers and twists are dotted throughout
- Unpredictable storyline to keep you guessing
If you're searching for a book that will keep you guessing and is full of clever plot twists and characterisation - Strangers is for you. You follow the tale of Alice, Gareth and Ursula, three characters living different lives whose stories inevitably intertwine in the most heart-racing way. The characters are flawed, yet undeniably likeable. The unpredictability and twists dotted throughout this irresistibly dark book will have you craving more. C.L. Taylor has written a remarkable, whirlwind thriller that will have you on the edge of your seat.
Summary

Those are just a few of our favourite adult fiction novels. If the books on that list don't do it for you, you can take a look through the rest of our collection of fiction books. Or if you want to narrow it down to a specific genre you love, then check out some of our other book lists below: