There is nothing better than curling up with a gripping detective novel. Whether you're in your PJs, commuting to work or laying by the pool - everyone enjoys putting on their detective gear, pulling out the magnifying glass and trying to discover exactly whodunnit.
The challenging and exciting puzzle within a detective novel is what makes reading them so enjoyable. The problem is that there are so many detective novels out there that you almost need to be Sherlock Holmes to find the best ones. To make life easier, we've done the hard work for you - trawling through book after book to find the killer…story that is. Read on to discover who's made our list of the best detective books.
The Best Detective Books To Read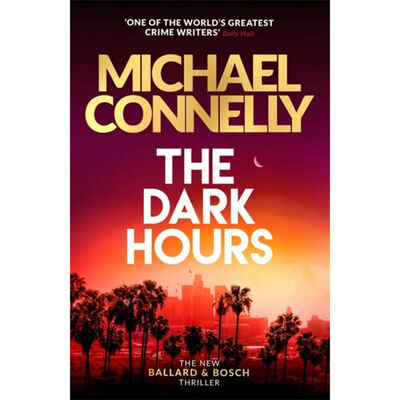 Why we love it:
- Major focus on current social and political issues
- Includes Covid-19 within the Harry Bosch world
- Will leave you holding your breath
Michael Connelly returns in this gripping crime thriller that will keep you guessing until the last page. The Dark Hours brings favoured character Harry Bosch back to the forefront as he helps to solve two crimes simultaneously with LAPD Detective Renee Ballard. This detective book is a brilliant twist on your average police procedural novel. The inclusion of Covid-19 and other current events like Black Lives Matter within the Harry Bosch world is interesting and representative of how they continue to affect people around the globe. For a unique detective book that you can't put down, look no further.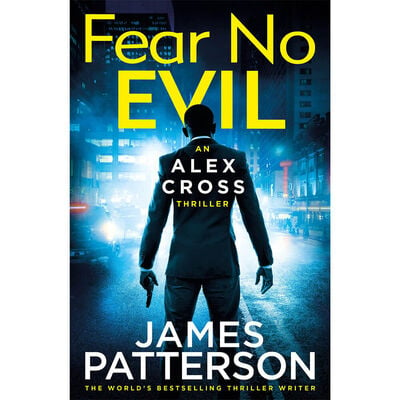 Why we love it:
- A 400-page book that feels like a 90-minute movie
- The 29th in the Alex Cross series and one of the best
- Tense, tight writing that will have you wanting to read just one more page
Alex Cross is a staple of the genre and this is one of his best. This action-packed, gripping novel is his final showdown and will have you on the edge of your seat throughout. The book is fast-paced with Alex Cross and his friend Dr John Sampson attacked by assassins who are sent by one of his arch nemeses. In typical Patterson fashion, the tension and the body count build up as you work your way through this 400-page book like it's a rapid movie.
The Ice Killer by Ross Greenwood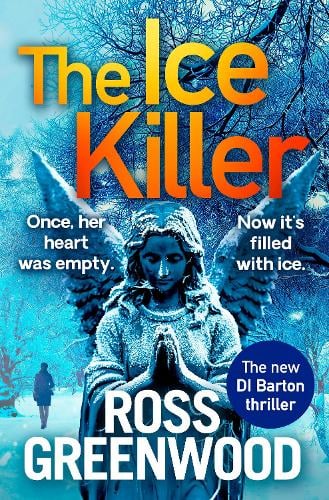 Why we love it:
- An interesting format with dual narration from DI Barton and the killer
- Focuses on the repercussions of bullying
- A story filled with complex characters that will challenge your initial perceptions
Ross Greenwood presents another instalment of his DI Barton collection with this gritty and cold detective book. The Ice Killer shows Detective Inspector Barton up against one of the hardest cases throughout his career. This fast-paced story is sure to have you hooked from the first page. The choice by Greenwood to write this story from a dual perspective is an incredible one. By seeing the point of view of the killer and the detective, you will become engrossed in the well-rounded and unique story. The focus on mental health is sensitive and handled with respect, adding another brilliant layer, making this a brilliant detective book.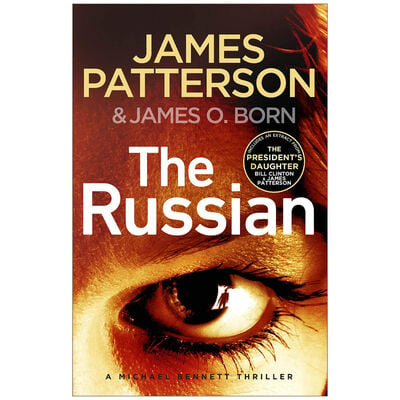 Why we love it:
- Well anticipated return of the much-loved character, Michael Bennett
- A fast-paced, gritty, serial killer novel
- Weaves in some lighter, heartfelt moments with the main character and his kids
Michael Bennet is back for his next case, featuring a grizzly plot with a serial killer looking to be brought to justice. James Patterson wows again with The Russian, where his protagonist NYPD Detective M. Bennett races against the clock to solve the case. This book is the epitome of a police procedural novel. The gritty, no-nonsense investigating will have you feeling like you're up against the clock with the characters. To offset the crimes, the focus on Bennett's family provides you with a touch of light-heartedness before you are thrust straight back in with the drama. A fast-paced, unstoppable read.
If you're loving our list of the best detective books then why not check out our list of the best adventure books!

Shadow Sands by Robert Bryndza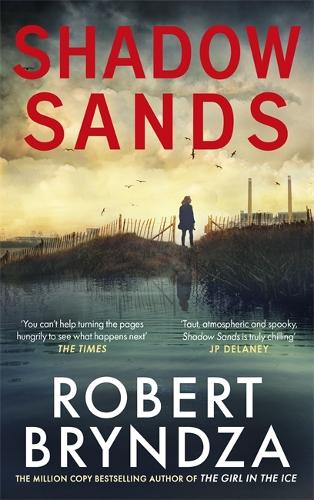 Why we love it:
- Contains a strong, female protagonist
- An intense sense of justice throughout
- Hard-hitting and moves at top speed
Robert Bryndza presents readers with a hard-hitting, fast-paced detective novel in Shadow Sands. His main character, DC Kate Marshall must head an investigation following a mysterious death and a potential serial killer. This detective book is notable because of the strong, female protagonist- something which is often overlooked in this genre. Bryndza's characterisation is flawless, especially in DC Kate Marshalls' personal struggles with alcoholism. This action-packed mystery, filled with twists, will have you rooting for her to bring justice.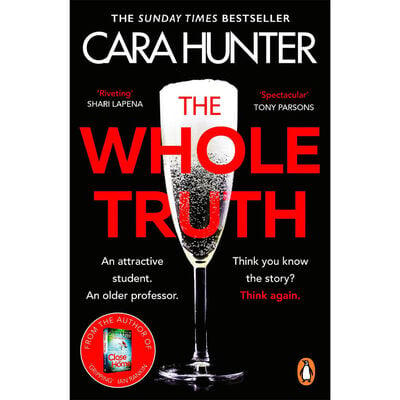 Why we love it:
- An immersive experience with the inclusion of extra pieces in the narration
- A sense of foreboding that builds throughout the book makes it a real page-turner
- One of the best in the DI Adam Fawley series of books
In The Whole Truth, Cara Hunter returns with DI Adam Fawley for an adrenaline-filled story that will have you hooked. This detective book is set against a beautiful Oxford backdrop with an ambitious plot that is perfectly executed. Hunter balances two complex cases in this novel, so the reader will be constantly flipping between both. The inclusion of press articles, emails, phone calls and forms make this a truly immersive experience. You'll become tangled in this intriguing detective novel in no time.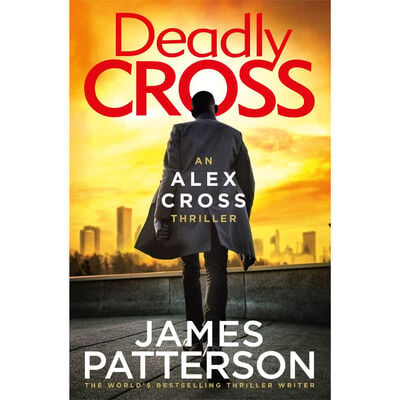 Why we love it:
- A detective novel that will keep you guessing until the end
- Action-packed, masterfully crafted with a fantastic conclusion
- More of a police procedural than other Alex Cross books
James Patterson brings a thrilling and unforgettable detective story to the table with Deadly Cross. His protagonist, Alex Cross, must juggle a variety of horrifying cases as he struggles to reach the conclusion of a double homicide, a serial murderer and a crazed gunman. This detective book stands out due to the simultaneous mysteries that run through the plot. Patterson succeeds in keeping you guessing up until the last page, so prepare to be blindsided time and time again throughout. The action-packed, masterfully crafted story will have you gasping for a conclusion!

The Monogram Murders by Sophie Hannah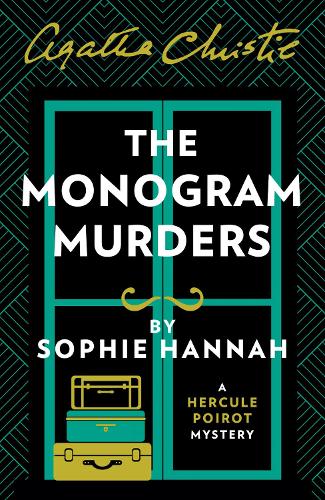 Why we love it:
- A book full of red herrings to keep you on your toes
- An expertly handled revival of Hercule Poirot
- A perfect page-turner for the commute or reading just before bed
The Monogram Murders is a really unique and notable detective book as it is based on characters created originally by Agatha Christie. It is set in the heart of London and follows two detectives investigating the shocking revelation of three bodies discovered in the same hotel. The layers and depth of The Monogram Murders tale are never-ending, and you will enjoy peeling them back chapter by chapter. With the slow uncovering of clues and a lot of unseen twists- Sophie Hannah creates a perfect Agatha Christie inspired detective book that will have you gripped.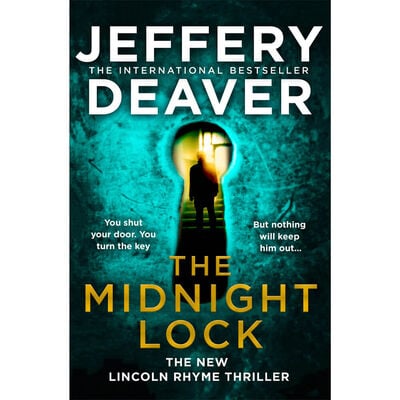 Why we love it:
- Bone-chillingly creepy and will have you sleeping with the light on
- A long-awaited instalment in the Lincoln Rhyme books.
- A ticking time-bomb of a plot that will have you on edge to the very end
In The Midnight Lock, our beloved character, Lincoln Rhyme, is entangled in yet another thriller. He is charged with investigating the case of a locksmith who seemingly can get through any door, lock or security system. Jeffery Deaver creates a bone-chillingly creepy depiction of the villain within this story that is likely to keep you up at night. The crisis in Lincoln Rhyme's career leads to an exhilarating secret investigation and a race against time to catch the killer.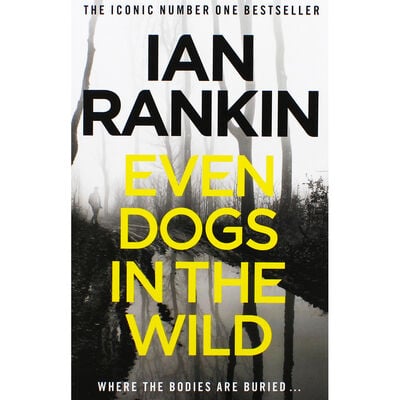 Why we love it:
- The return of one of our favourite sleuths
- Fast-paced and enormously fun
- Keeps you guessing the whole way through
Join Inspector Rebus as he tries to crack another case in "Even Dogs In The Wild". Ian Rankin writes a fast-paced plot that brings his protagonist out of retirement and back into the line of crime. This intelligent, brilliant and funny detective novel will have you connecting the dots alongside Inspector Rebus and DI Siobhan Clarke as they aim to discover and stop a killer and serve justice. A truly memorable detective book that will keep you guessing the whole way through.
Summary
So those are just a few of our favourite detective novels. To be honest, the quality in this genre is so high that we could have pick a list of 100 books to read and we still wouldn't have had to compromise on quality. If you want to check out some of the titles that didn't make the list then take a look through our range of detective books online. Or if you're interested in another genre then check out some of our other reading lists below: