Animal Books are a brilliant way to learn more about the creatures around us whilst seeing the world from a different perspective. There are many reasons why kids relate to animal books- the characters are cute, the drawings are fun to look at and there is often a lot of silliness thrown in too!.
Animal books are usually one of the first ways to introduce reading to your kids. That's why it is so important to choose the right one. One that has that perfect balance of fun whilst still delivering important life lessons. That's why we've pulled together a list of our favourite animal books for you and your little one. So settle down and take a look through the 10 best animal books for kids.
The Best Animal Books For Kids To Read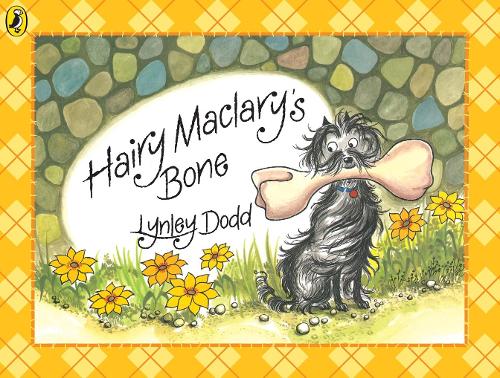 Why we love it:
- Stars the well-loved character Hairy Maclary
- A bouncy rhyming book that will keep your child engaged and entertained throughout
- Sparks the imagination of those that read it
Hairy Maclary's Bone is a bouncy, rhyming animal book that will keep your child entertained for hours. Laugh alongside them as you follow the journey of Hairy Maclary as he is given a bone from the butchers and struggles to find a comfortable place to eat it. This is a brilliant animal book for kids as it allows them to visualise the next, appropriate word that will rhyme. The lovely pictures will help your little one visualise the story too and the gang of dogs that try to steal Hairy Maclary's dinner will keep them laughing for hours.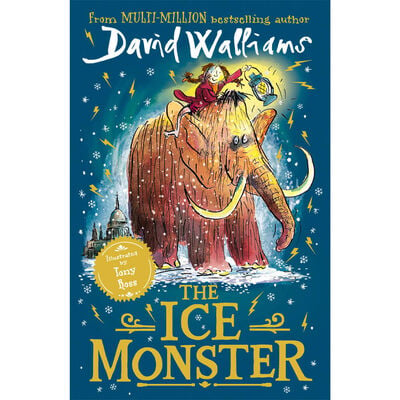 Why we love it:
- Fun, silly and beautifully illustrated
- The unique character of a mammoth is likely to spark further questions about history and that creature
- As fun for the adults to read as it is for kids
David Walliams presents a unique take on a classic animal book by bringing to life a 10,000-year-old mammoth. The hilarious and crazy adventure follows a 10-year-old orphan Elsie and her run-in with The Ice Monster. This is perfect as an animal book for kids due to its brilliant themes of friendship and fantastical elements that are highly likely to spark anyone's imagination. The protagonist Elsie is an orphan, so this is a brilliant way to bring children's attention to themes of this nature. The storyline is incredibly sweet and heartwarming and offers life lessons throughout.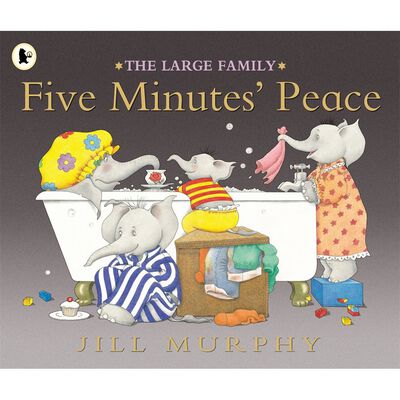 Why we love it:
- A lovely depiction of families
- Cute and adorable illustrations throughout
- Teaches children about boundaries
The Large Family: Five Minutes Peace offers parents and children a hilarious and accurate representation of a bustling, boisterous household. Jill Murphy presents Mrs Large, a mother elephant, on the search for five minutes of peace in her manic household. Parents can resonate with this hilarious tale which makes this animal book for kids a perfect bedtime read. This book is a brilliant way to get children laughing whilst learning about the needs and boundaries of others.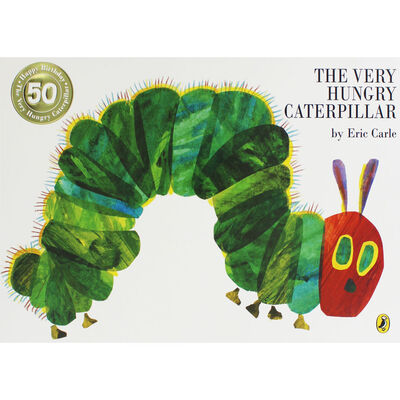 Why we love it:
- Good for development and brain stimulation.
- Quick, easy and fun read for children
- Bright and colourful images that will engage children
This colourful and happy book is the ideal way to teach your children about the process of caterpillar metamorphosis in a warm and fun way! Follow The Very Hungry Caterpillar as he devours everything in his path whilst still never feeling full. The interactive elements on every page are a great way to keep your little one occupied and engaged. This is a classic, hilarious and educational animal book that is perfect for development.
If you're loving our list of the best animal books for kids then why not check out our list of the 24 best books to teach kids to read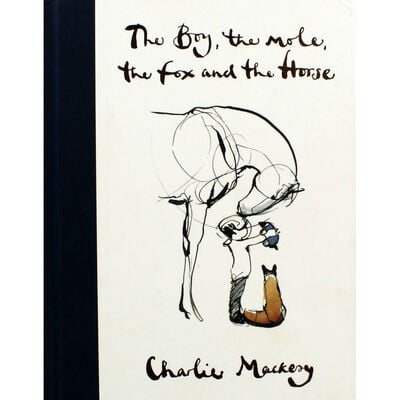 Why we love it:
- The illustrations are gorgeous and will have you marvelling at each page
- Teaches important life lessons about friendship and kindness
- Written in a way that it is easy to dip in and dip out of
In this beautifully illustrated book, Charles Mackesy teaches unforgettable life lessons through the eyes of the boy, the mole, the fox and the horse. This is the perfect book to read alongside your little one and marvel at the lovely pictures and sweet life lessons all told by these animals. This book is also really easy to dip in and out of with a collection of quotes that offer valuable life lessons on each page. To top it all off, the artwork is gorgeous and charming and will have you marvelling at each page. Learn about friendship and kindness in the perfect way with this book.
Kipper by Mick Inkpen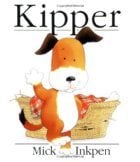 Why we love it:
- A great book for helping to teach kids to read using phonics
- Teaches children about nature with a great exploration into the habitats of other animals.
- Has large, readable text so is an excellent choice for younger children

Kipper by Mike Inkpen is the classic and unforgettable tale of a friendly pup who is in a pickle. If your little one is dog-obsessed, Kipper the Dog will be their next best friend. The colourful drawings will pull you and your youngster in as you search alongside Kipper for somewhere cosy to sleep. The exploration by Kipper into the sleeping arrangements of other animals is a brilliant way to teach children about nature and different habitats. This is a perfect animal book for kids as it is easy to read and many of the words can be phonically decoded alongside a parent or teacher. This award-winning book is a must-read.
Where's My Teddy? By Jez Alborough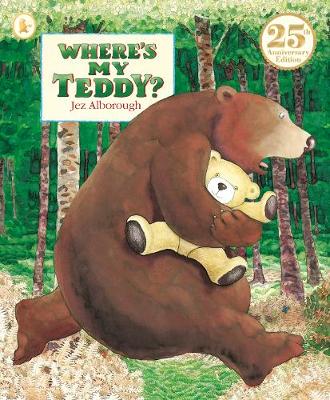 Why we love it:
- Repeated rhyming patterns have the story bouncing along at a pace
- Delicately touches on how to deal with loss and emotions
- Quirky and beautiful watercolour illustrations
Jez Alborough brings readers a delightful story with Where's My Teddy that is sure to warm the hearts of parents and children alike. The quirky artwork and simple rhyming storyline make it a fun book to read. Where this animal book for kids really excels is how it touches on feelings of loss and other big emotions in a digestible way. If you add the gorgeous watercolour illustrations to all of that, it's easy to see why this has made the list of best animal books for kids.
Why we love it:
- Good focus on bedtime rituals and routines
- Repetition within certain words
- Can spark a conversation about routines in many areas of a child's life
This heartwarming and sweet tale by Amy Hest is the ideal bedtime book for any animal obsessed little one. Not only are the pictures great to look at, but it gives kids a great story about bedtime routines. The sweet story of Mrs Bear forgetting the most important thing before bed creates a nice springboard for you and your child to join in by discussing your favourite bedtime, morning and school routines. This might sound a little simple but what it really does is teach them the importance of routine and also get you thinking about how important the everyday moments you take for granted are.
Puss in Boots by Charles Perrault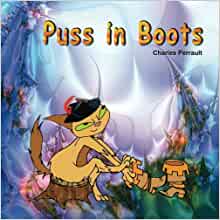 Why we love it:
- Sparks interesting discussions around the morality of the characters
- Is a witty and comical story
- Artistic and fantastical images
Puss in Boots has long been a favourite among kids, and it is no wonder why. The excitement of a cunning, talking cat is enough to have any little one hooked. The morality of the story is questionable and based on trickery and deceit, but this can open a memorable and important discussion with your child about people's real-life motivations. For a traditional and unforgettable tale, look no further.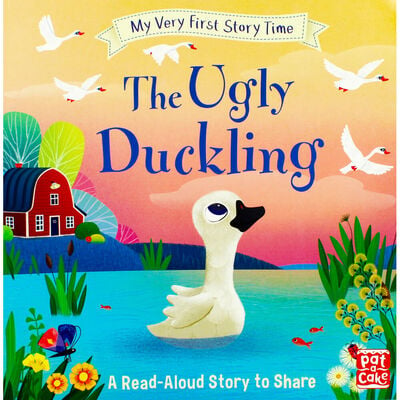 Why we love it:
- Teaches children that your value is not based on your appearance
- Beautiful imagery to marvel at
- The ideal way to teach the lesson of self-acceptance
The Ugly Duckling has been a children's classic for over 100 years, and for good reason. The timeless story is simple, sweet and delivers a brilliant message to kids about accepting yourself for who you are. Not only that, but the lesson that value is not determined by your appearance is a great thing to instil in children whilst they're young. Combined with the amazing illustrations, this story with its words of wisdom is perfect for any young animal lover.
Summary
So those are just a few of our favourite animal books for kids. The cute pictures, colourful characters and important life lessons are one of the reasons that animal books are one of the best ways to teach children to read. You can check out our full range of animal books within our children's book collection. If you're looking for other recommended reads then we've got great reading lists on: