A passion for reading can be built from an early age as the books that shape your childhood are likely to be remembered forever.
Magic is unleashed from cover to cover when a book is opened!
Reading when you're young improves imagination, creativity and unlocks doors to places you'd never think of. Instil the love of reading into your little ones with our selection of the best children's books.
The Best Children's Books To Read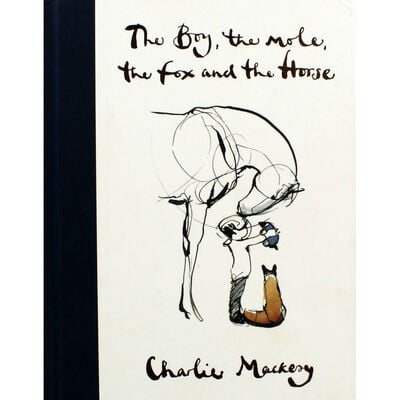 Why we love it:
- Gorgeous illustrations that bring the story to life
- Heart-warming life reflections
- An author that not only writes beautiful stories but also illustrates them himself
Charles Mackesy stuns with this gorgeous tale of friendship and hope that is both written and illustrated by himself. This is a brilliant children's book that will inspire and touch the heart of any child. The charming pictures and beautiful sentences combine to create an unforgettable tale of kindness told in the most perfect of ways. The simple tone makes it easy to understand for most children. For a book that both you and your child will cherish reading together, try The Boy the Mole the Fox and the Horse.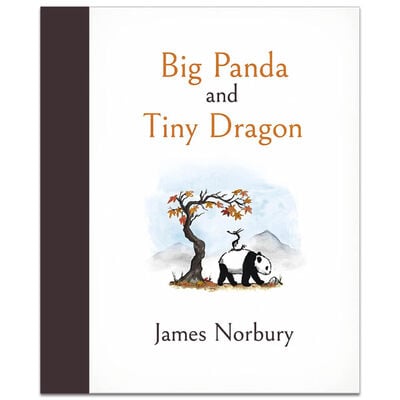 Why we love it:
- A beautiful story of companionship
- Stunning illustrations
- Gently weaves Buddhist philosophy into a children's story
Big Panda & Tiny Dragon is a truly beautiful tale of companionship and travelling. James Norbury has created an idyllic and sweet story that can be appreciated by children and adults alike. Where this book really excels is how it gently weaves Buddhist philosophy into a children's story, teaching them important life lessons in an easily consumable way.

The Gruffalo by Julia Donaldson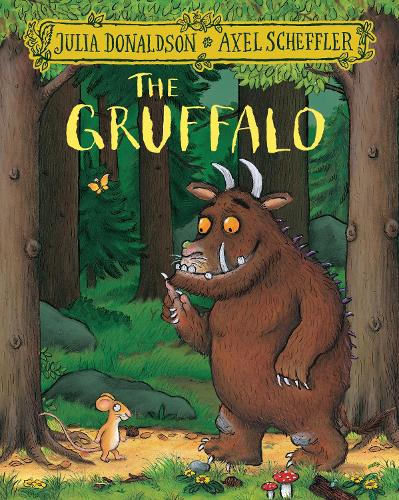 Why we love it:
- A classic and timeless story
- Heartwarming characters that your children will carry with them for the rest of their lives
- It teaches children the importance of bravery
The Gruffalo is a beautifully illustrated rhyming story of a mouse and a monster. Best selling author Julia Donaldson presents the Gruffalo as a tale of patience and understanding. Enjoyed for over 20 years, this classic Children's book is perfect in so many ways. But probably the most important one is that on top of all the life lessons and beautiful storytelling, the rhyming makes it super fun to read aloud with your children.
If you're loving our list of the best animal books for kids then why not check out our list of the 24 best books to teach kids to read

JK Rowling's Wizarding World - Amazing Artifacts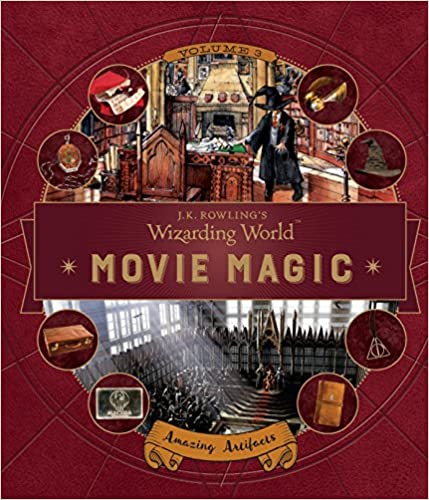 Why we love it:
- Allows children a real, in-depth look into the movie magic behind the Harry Potter franchise
- Perfect for Potterheads!
- Contains removable extras and collectable items
For a great and unique children's book, try JK Rowling's Wizarding World- Amazing Artifacts. This brilliant children's book is super unique and allows children an in-depth look into all the extra movie magic around Harry Potter. It contains collectable items, removable extras and provides you with glossy images. If you're wanting to learn even more about the franchise, then look no further.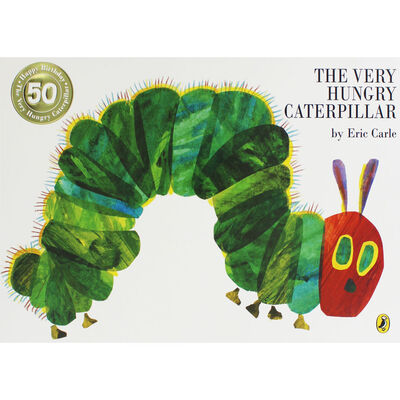 Why we love it:
- 3D, cut-out pages help make the story feel interactive
- Offers children numeric help
- Colourful and appealing pictures
The Very Hungry Caterpillar is one of the oldest and greatest childhood classics, loved and adored by many. With one copy sold every 30 seconds, it is probably fair to say this is one of the most popular children's books of all time! The brilliance of the Hungry Caterpillar is the combination of simple words, attractive colours and a catchy storyline. The added cut-out pages make this book more interactive and engaging, whilst the different food is great in helping build numeric confidence in children.
Slime by David Walliams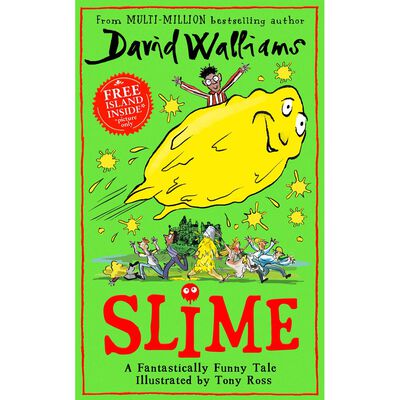 Why we love it:
- A quick and very entertaining read from one of the best, modern children's authors
- Brilliant illustrations
- Great representation and diversity within characters
This short, entertaining novel by David Walliams will have you and your child in fits of laughter. Your child will love joining the main character on his quest to right all the wrong and mean adults on the Isle of Mulch. This book is a heart-warming commentary on brother and sister relationships and the conflict and love within them. If we're being completely honest, it is a lesson we can all get behind. Slime also has good representation, which isn't always the case in children's books, with the main character, Ned, a young wheelchair user. For the perfect pick-me-up, joyful (and slimy!) novel, this one by David Walliams is perfect.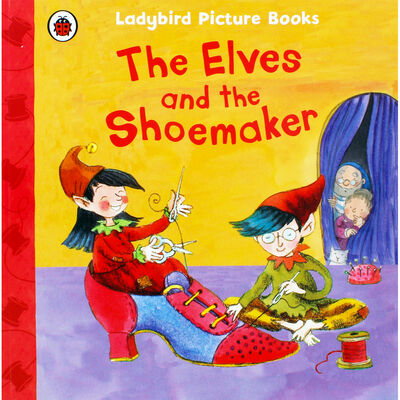 Why we love it:
- A classic tale that is full of magic and will spark kids' imagination
- Gorgeous illustrations throughout
- A perfect winter read for when the days get darker
The classic and magical tale of The Elves And The Shoemaker has been loved by many generations of children. The gorgeous illustrations bring the story to life and make sure that the characters are not easily forgotten. The warmth that is entwined within this story will capture your and your child's heart and quickly make The Elves and the Shoemaker a firm favourite in your household.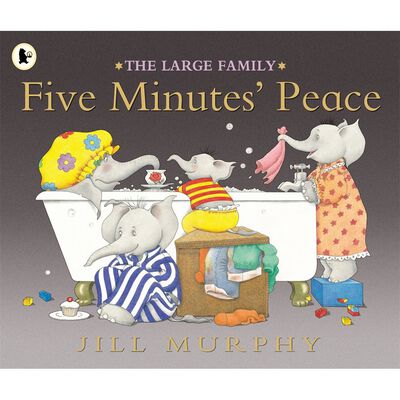 Why we love it:
- Hilariously relatable for kids and parents alike
- The perfect bedtime story
- Teaches the valuable lesson of respecting boundaries
The hilarious picture book Five Minutes' Peace features Mrs Large trying to get away from her boisterous children. Jill Murphy presents a fun and side-splitting story of an exasperated mummy elephant looking for five minutes to herself - which if we're being honest is something we can all relate to. This children's book is a brilliant way to get your little one laughing, but also bring up the conversation of boundaries ( Whether they respect them or not is another thing!).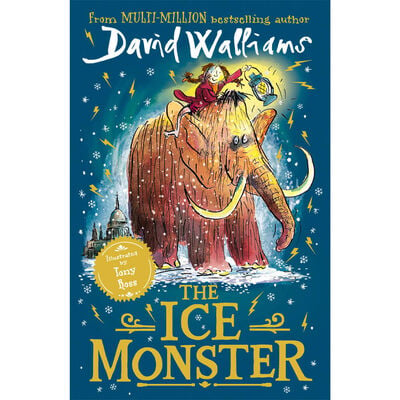 Why we love it:
- A fun, silly tale of friendship
- Aimed at a slightly older age group of children
- The dialogue is side-splittingly funny
Number one best selling children's author David Walliams presents an awesome and brilliant adventure with The Ice Monster. This children's book is aimed toward middle-grade readers but is equally enjoyable for adults too. The witty and hilarious tone Walliams uses throughout makes it a heartwarming and funny tale. The story combines a ten-thousand-year-old mammoth with the ten-year-old orphan, Elsie. Elsie originally goes on a hunt for the monster but when she finally meets it, that's where the adventure and the story really start to take off. As with all of David Walliams's books, this bounces along at a hell of a pace for both kids and adults.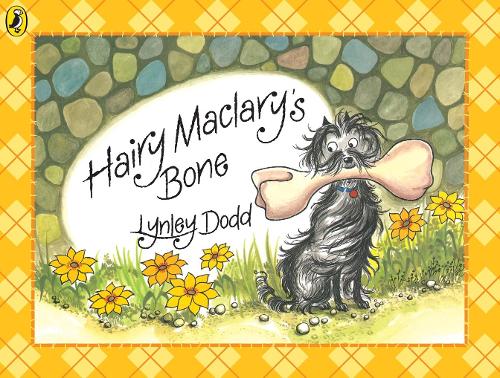 Why we love it:
- Beautiful watercolour illustrations
- Contains lots of bouncy rhyming that make it fun to read
- One for dog lovers
Internationally celebrated author Lynley Dodd is the creator of the much-loved character, Hairy Maclary the dog. This charming children's book is beautifully drawn and features the loveable Hairy Maclary from Donaldson's Dairy. Your little ones will adore the funny scenes in which Hairy Maclary searches far and wide for a comfortable dinner spot. The real question is- will he share his butcher's bone?! This is an ideal children's book as it offers silliness, great imagery that will keep them engaged and amused throughout!
Summary
So those are just a few of our favourite children's books to read. We've got everything in there from household names to old classics to choose from. You can take a look at our full range of children's books online. If you're looking for other recommended reads then we've got great reading lists on: