As much as we love Summer, for us book lovers, finding the time during the summer months, when we're not lounging by a pool, to entrench ourselves in the pages of a good book can be challenging.
But Winter!
Now there's the time to dive into a good book everyday.
We've pulled together some of the best book box sets to read this Winter so you can spend those long, dark, cold nights cosied up with a good book. Safe in the knowledge that you've got hours and hours of reading ahead of you.

The Best Box Sets To Read This Winter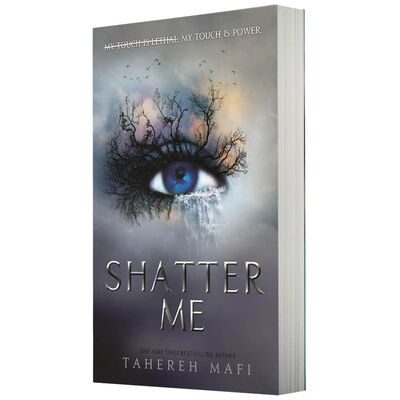 Why We Love It:
- A YA dystopian thriller that screams originality and inventiveness
- Tahereh Mafi's unique style of writing is filled with metaphors and words that read like poetry
- In-depth characters that you see blossom as the series unfolds

Now a Tiktok sensation, Tahereh Mafi's Shatter Me collection has entranced fans across the globe with its unique tale of resilience, fragility and hope.
Possessing a fatal touch, Juliette is locked away by a corrupt organisation known as the reestablishment. With hope fading, Juliette embarks on a journey of discovery, love and intrigue as she battles to overcome her demons and reclaim her life as her own. Set in a world where boundaries are nonexistent, this series is the perfect combination of thriller, fantasy and romance that is guaranteed to set your imagination ablaze.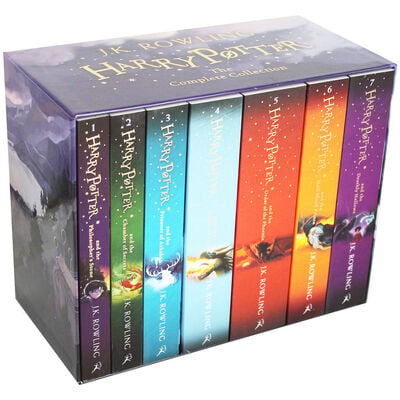 Why We Love It:
- The ultimate opportunity for escapism, it allows the reader to embark on a journey of endless discovery
- Highlights the grey space between good and evil
- Extremely relatable characters that, although they live in a magical world, are human and filled with emotion
This literary staple is the no1 collection to add to your "to be read" list. Filled with pages dripping in magic and wonder, this box set will transport you into the mysterious world of witchcraft and wizardry. Follow the journey of young wizard Harry and his best friends as they battle to overcome evil and navigate the mysterious halls of Hogwarts.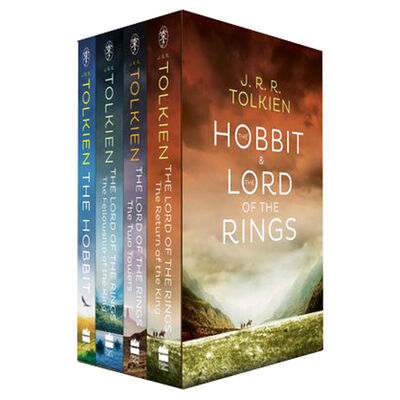 Why We Love It:
- It makes your synapses tingle through the use of vivid descriptions and detailed scene setting.
- A mythical tale with action, adventure and intrigue
- Attempts to show the more emotional elements of "masculinity" with emotionally aware yet "traditionally" strong male leads
Immerse yourself in Middle-earth with Tolkien's classic masterpiece, telling the complete story of Bilbo Baggins and the Hobbits' epic encounters. Treasured by young and old, this collection is a mystical story bursting with adventure, magic and excitement.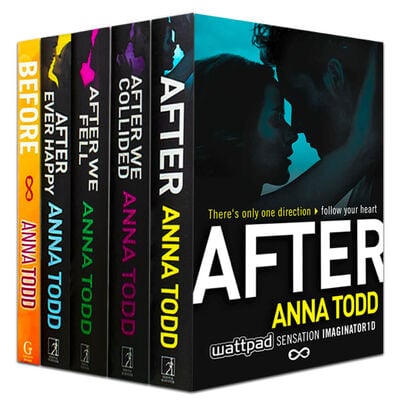 Why We Love It:
- You get to witness the growth and emotional maturation of the main characters as the series develops
- A "Toxic" love story that captures your emotions and has you hoping for a happy ending
- Challenges the stereotypical depiction of love and what it takes to make a relationship work
A Ya romantic Drama that has captured the hearts of the world, "The After Series" by Anna Todd will take you on a discovery of heartbreak, hope and passion as we witness young adults Hardin and Tessa battle through their often turbulent relationship.
Now the best-selling movie franchise, this box set gives you the ultimate opportunity to add a little excitement to your winter nights and take yourself on an emotional rollercoaster.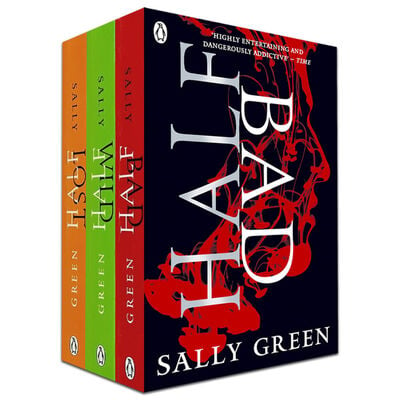 Why We Love It:
- YA coming of age fantastical romance that depicts the trials and tribulations of growing up in a world filled with chaos and magic
- The perfect balance between fantasy and reality
- Features an unconventional love triangle
Half White witch, Half Black witch - Nathan Bryn was destined to overcome tremendous obstacles from the moment he took his first breath. With a mother who's a healer and a killer father, Nathan has been kept in a cage since he was 14 and to survive; he must battle to overcome the stereotypes dictated by the world around him.
A magical yet real-world coming-of-age drama that represents the importance of overcoming prejudice and fighting for your fate.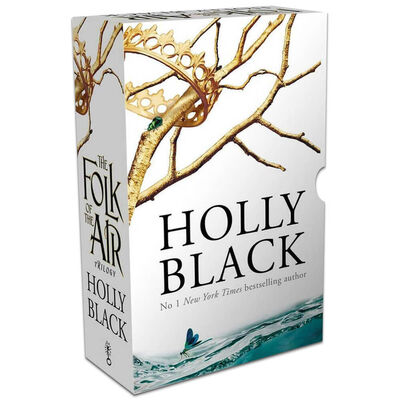 Why We Love It:
- Delightfully dark, this series is full of twists and turns and gasp-worthy scenes
- An unguessable plot that will leave the reader in complete shock
- Push and Pull at its finest, enemies/lovers who just can't stay away from each other
Court intrigue, magic and horror tied in a perfect bow. This collection has something for everyone and will pull at your heartstrings.
Telling the story of mortal orphan Jude Duarte as she navigates a world ruled by the Faerie prince Carden, The Folk of Air guides us along a path of betrayal, romance and gore as we watch Jude try to survive in the intricate kingdom of Faerie.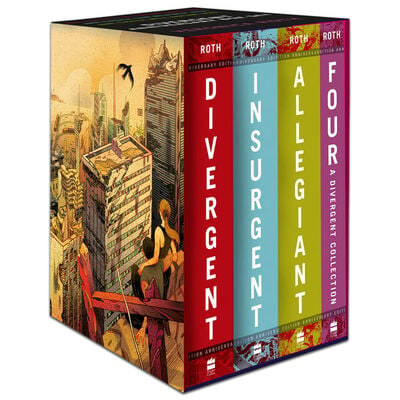 Why We Love It:
- Features a young, sheltered heroine that discovers her strength
- A futuristic/dystopian take on growing up and figuring out the world around you
- Keeps you in constant suspense and is filled with surprises
NY Times bestselling author Veronica Roth brings us a Dystopian tale based in post-apocalyptic Chicago, which sees 16-year-old Tris fight to discover where she truly belongs.
Packed full of action and suspense, get ready to go on a journey of a lifetime with characters who are determined to make a difference in a world that pigeonholes them from birth.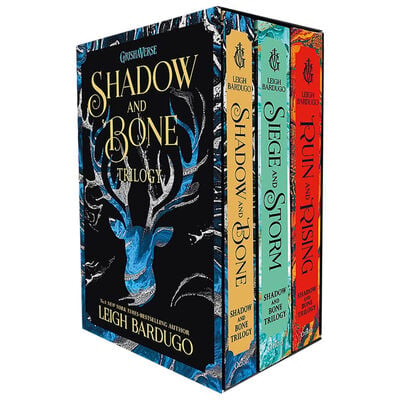 Why We Love It:
- A combination of brutality, romance and fantasy
- Insane character development
- A love story that focuses on self-love as well as love for others
Soldier. Summoner. Saint. Orphaned and expendable, Alina Starkov is a soldier who knows she may not survive her first trek across the Shadow Fold. Still, when her regiment is attacked, Alina unleashes dormant magic, not even she knew she possessed.
In a world where nothing is as it seems, follow Alina on a journey of survival as she uncovers the secrets of the Grisha's.
Why We Love It:
- Imagination, creativity and fantasy at their finest
- Romance, action, fiction, drama, this series is the ultimate allrounder
- Features a loveable hero who readers adore

Whether you first discovered the series via Netflix, the games or are a complete newbie to this extraordinary series, this box set will keep you captivated all Winter long.
Join Geralt of Riviera as he battles the monsters of the continent, overcomes extraordinary obstacles and deals with overwhelming emotions in Andrezej Sapkpowki's critically acclaimed fantasy drama The Witcher.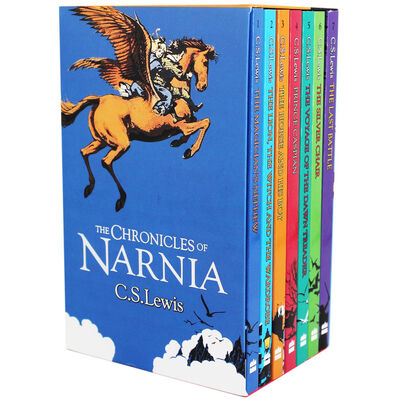 Why We Love It:
- Adorned with hidden symbolism and profound meaning
- A fun, light and exciting read
- Suitable for readers of all ages
C.S. Lewis tells his remarkable tales of the magical land of Narnia and its immortal inhabitants, including Aslan the Lion, Mr Tumnus the Faun and the evil White Witch.
Considered a staple of children's literature, The Chronicles of Narnia is a fictional classic that enables your imagination to run wild.
Summary
Whether you've got a soft spot for romance or a love of action-packed page-turners, our list of the top ten box sets to read this Winter has something for everyone. Take some time for yourself and jump straight into pages that will fill your heart with delight and your evenings with excitement.
If what's on this list doesn't take your fancy then check out some of our other booklist: