On a cold, grey winter afternoon, there are not many things as comforting as curling up on the sofa with a book, a blanket, and a nice hot drink.
But which books are the best to read at this time of the year?
For us, it's all to do with what gets us into the Christmas spirit or helps us soak up the seasonal atmosphere.
In our list, we've included a few Christmas classics with lots of snow, some romances, the odd thrill, some that will make you think and even the odd children's book.
No matter what type of books you prefer, our tantalising selection will keep you, and the kids entertained all the way up to the new year.

The Best Books To Read In Winter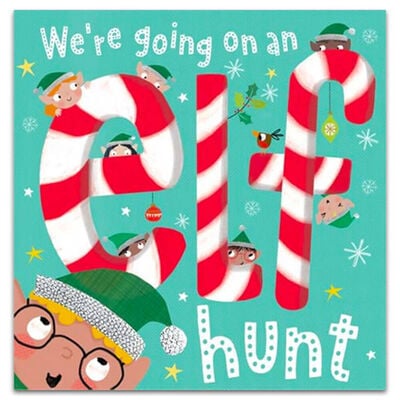 Why We Love It:
- A hilarious twist on the original story
- Lots of bright illustrations throughout the book
- Contains rhymes to keep kids engaged
It's almost Christmas, but Santa has lost all his elf helpers! This cracking book bundle will take the kids on a journey to follow Santa and his friends as they embark on an elf hunt to save Christmas Day.
We're Going on an Elf Hunt features bright illustrations and engaging rhyme, which will keep you coming back for more. These books are nice and short, making them the perfect bedtime books in the build-up to the big day.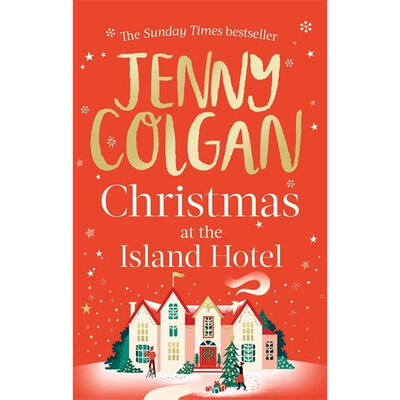 Why We Love It:
- A mixture of new and previous characters from the series
- Takes you away to a wonderful island that you'll want to explore
- The descriptions of baking and food will drive your appetite for Christmas dinner
Jelly Colgan delivers a charming festive treat as an old hotel gets glammed up for an unforgettable winter. On the tiny island of Mure, siblings Fintan and Flora are working themselves half to death to get it ready in time for Christmas. But while they get to work, they're dealing with a range of challenges that include a temperamental French chef, a spoilt Norwegian kitchen boy, and a painfully shy kitchen assistant.
This book is a beautiful representation of Colgan's life on the island. The storyline has everything you could want, from romance and food to hard-hitting issues with well-developed characters you'll fall in love with.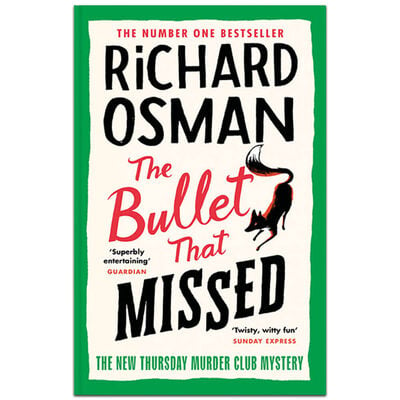 Why We Love It:
- The characters all mesh together well to create a page-turning story
- Includes a mixture of humour and sadness to elevate the story
- There are meaningful quotes about living for today - "you might not be here tomorrow, so do the things you want to now before it is too late"
Richard Osman has delivered another brilliantly suspenseful read. The unique, eccentric characters Elizabeth, Joyce, Ron, and Ibrahim, find an old case that they'd like to solve, but as they're on the prowl, Elizabeth stumbles across an old foe who threatens her future. This pressures the gang to save Elizabeth before the murderer strikes again.
Each chapter is short, smart, and full of wit, with each character bringing a unique flavour to the story. Sometimes a 'cosy mystery', can feel a bit dull and lacking in excitement. But this is far from it. It's packed with action from the first page to the last, which will go down like a treat on a cold, dark eve.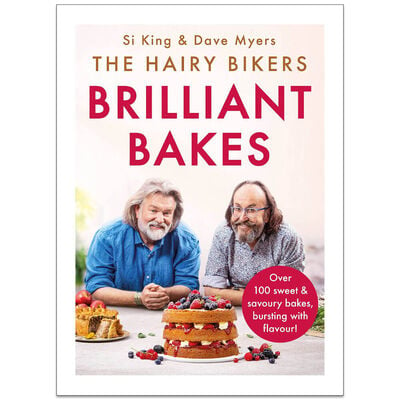 Why We Love It:
- Plenty of tips and tricks to build your baking confidence and expertise
- Contains over 100s of sweet & savoury bakes
- There's a whole section dedicated to gluten-free
Keep warm this winter by learning to make some brilliant sweet and savoury bakes from the nation's favourite cooking duo!
In this ultimate collection of bakes, you'll find many home comforts to follow, which will reward you with better quality food than what you'd find in a supermarket while saving money!
What's great about this book is that you don't need to be the next Gordon Ramsay to achieve great results. In fact, you don't even need to be a good cook. Si and Dave know that baking is all about getting the basics right, so they've included plenty of tips and tricks to build your baking skills from the ground up.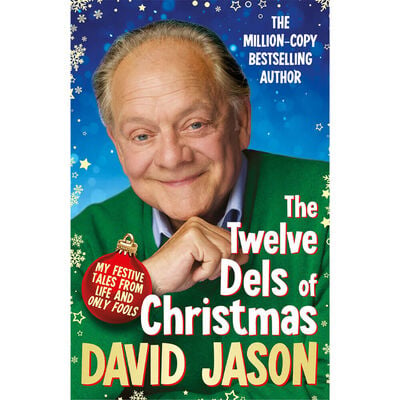 Why We Love It:
- A Christmas special in book form
- David Jason's heartwarming and hilarious tales from Only Fools and Horses
- Packed full of goodwill, laughs and seasonal cheer
The Twelve Dels of Christmas is David Jason's latest book release, which takes you on a stroll to look at the festive-related episodes of Only Fools and Horses and the fun stories collected on his journey.
This book takes you into a warm and hilarious bubble, hearing about his long and varied career while collecting his 'baubles of wisdom' about work, life, and the meaning of all of it. No Christmas is complete without an Only Fools and Horses Christmas Special, so it had to make our top 10.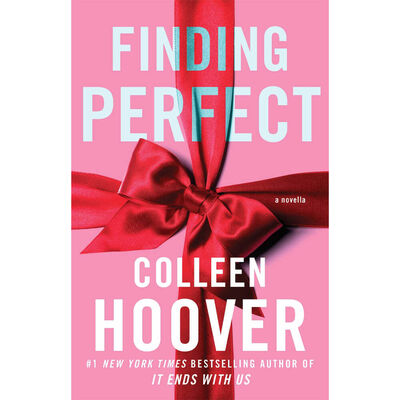 Why We Love It:
- Brings back some of Colleen's most beloved characters
- Told from the point of view of Daniel from Finding Cinderella
- Offers closure to this heartwarming story
For Romance lovers, Colleen Hoover delivers another magical story with Finding Perfect. This novella is told from the POV of Daniel from Finding Cinderella (part of the Hopeless series) to offer its readers the conclusions and well-deserved closure they have all been waiting for. While it is a short novella, it packs a hefty punch of emotions you won't be ready for, so make sure you have the tissues ready!
There's never a better time than this winter to indulge in this emotional story and experience the end of the Hopeless series.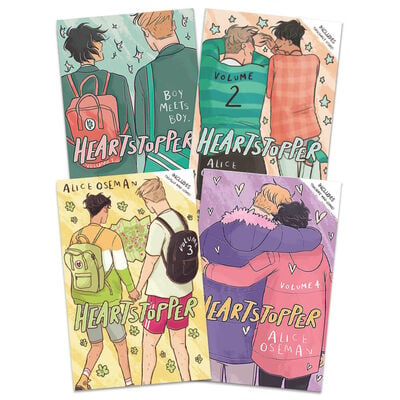 Why We Love It:
- Written to express an authentic teenager's voice and the problems they might face.
- Comes in a colourful box set that will look good on your shelf.
- Positive messages about self-love, friendship and finding your way
In this 4-book collection, Alice Oseman delivers a series of unique stories that provide an honest and authentic account of modern teenage life. These include the harsh realities of undergoing A-levels and University applications, discovering new talents, experiencing true friendships, dreams being crushed, and trying to figure out what love and relationships are all about.
Oseman has brilliantly expressed the characters' rage, humour, and insecurities in a relatable fashion for teenage readers, making it a strong winter read for self-reflection and awareness.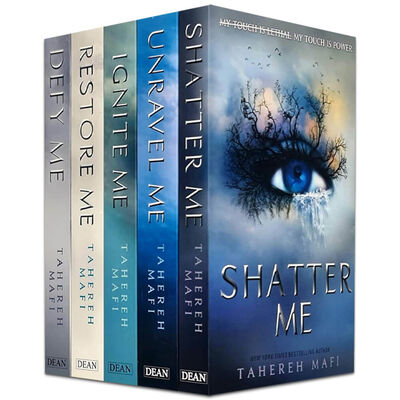 Why We Love It:
- Powerful and memorable main characters
- Gripping right until the end
- A fantastic read for teenagers
Tahereh Mafi brings to life an intense story of Juliette Ferrars; a teenage girl held captive and locked in a cell by the Reestablishment. This, however, is no ordinary girl… Juliette has the gift of having a paralysing and killing touch and the ability to take energy from other organisms, making her a threat to everyone around her.
As the narrative unfolds over the five books, the shocking revelations, unexpected turns, and suspenseful moments make this an exciting and unforgettable series for teenagers this winter.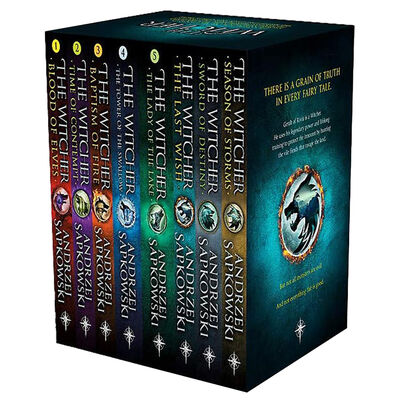 Why We Love It:
- A fast-paced, compelling story that's unpredictable for the reader
- Lots of laughter, tears, and shocking twists
- The characters are well-developed
Sapkowski does an incredible job of telling a story about Geralt, a Witcher, struggling to maintain his humanity in a corruption-filled fantasy world set in medieval times. Sapkowsi has developed the characters to give them a modern sense of humour by throwing out jokes and debates on issues such as ethics and morality. As you get deeper into the story, you will encounter lots of violence, tragedy, and even romance, which will get you feeling all sorts of emotions.
If you're looking to sink into a fast-paced, unpredictable story with a beautiful setting and quirky characters, look no further than The Witcher.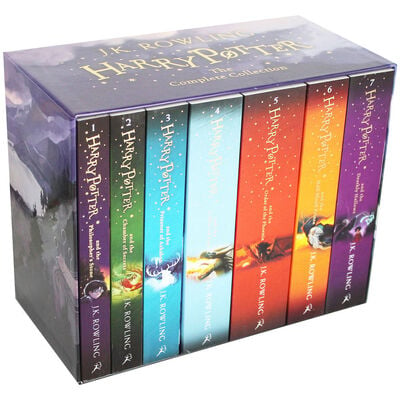 Why We Love It:
- All-time classics that never feel old
- Beautifully presented box set with colourful artwork
- The perfect way to revisit parts of the series or read it start-to-finish
Every year in the winter, there's something that makes us want to revisit the Harry Potter series. Maybe it's the snow? Or perhaps it's a magical spell that's been put upon us?
No matter how many times you've watched the series on TV or read the books – it never gets old.
This beautifully presented 7-book box set by J.K Rowling will give old fans and first-time readers a chance to watch Harry Potter grow from a young boy who's completely alone in this world to the most famous wizard, battling it out against the Dark Lord in the Deathly Hallows. This makes it the perfect winter read and a magical Christmas gift.
Summary

Those are our top 10 best books that are ideal for keeping you and the kids entertained during the cold winter months. We've got a little bit of everything in there, from the Christmas classics, baking tutorials, mysteries, and even books to help you develop and self-reflect.
Want to discover some more fantastic books? Check out some of our booklists below: