With Summer well and truly behind us, we are fast approaching the time of year most want to hibernate and dive deep into the comfort and warmth of a good book.
With so many options to choose from, knowing what to read to see you through these long nights can be tricky, so to help you out, we've compiled a list of our favourite fireplace reads of 2022.
Whether you're an old romantic, a thrill seeker or looking for the ultimate escape, this list is guaranteed to get your Winter reading off to the best possible start.
So with that in mind, get the kettle on, slip into something comfy and dig out your favourite blanket. As here are ten mindblowing reads we know you'll love as the winter nights draw in.

Best Fireplace Reads Of 2022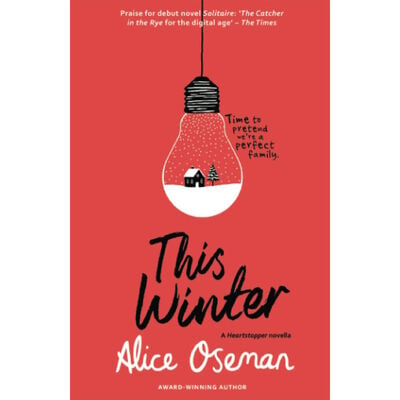 Why We Love It:
- Its rawness. This Winter tackles uncomfortable topics in a way that we can all relate to
- No sibling left behind. Each sibling gets a chapter from their POV
- Although not predominantly romance, this novella features the beautiful LGTBQ+ love story of Nick and Charlie
Based on the characters of her best-selling novels Solitaire and the now-hit Netflix series Heartstopper. This Winter tells the tale of the Spring siblings Tori, Charlie and Oliver as they try to juggle the realities of living with and loving someone with an eating disorder throughout the festive period.
Although not your typical Christmas tale, this novella breathes realism. Full of ups and downs, laughter and tears, "This Winter" gives a glimpse into the realities of mental health issues and shines a beacon of light on the fact that strength can be found during even the darkest times.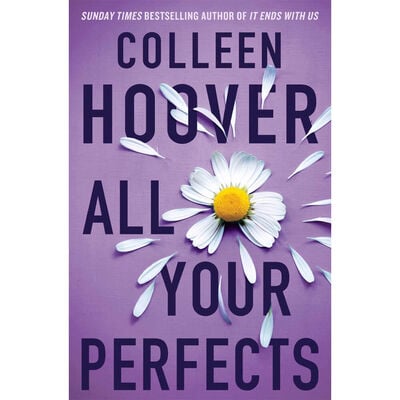 Why We Love It:
- Real and emotional, a reminder of the magic that love can create even during life's most significant hardships
- Encourages us all to embrace our flaws and accept our true selves
- Alternating past and present tenses
An imperfect marriage threatens Quinn and Graham's perfect love. Years of memories, secrets and mistakes are slowly destroying the life they worked so hard to build. All Your Perfects is a heartbreaking page-turner about a damaged couple whose future hangs in the balance of promises made in the past.
This profound novel by world-renowned author Coleen Hoover rips open our hearts and makes us dive deep into our souls to ask ourselves one simple question, can a resounding love with a fairytale beginning survive a lifetime between two imperfect people?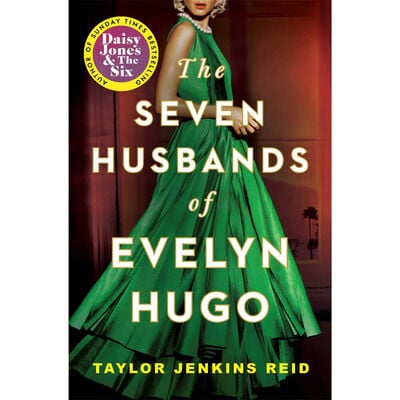 Why We Love It:
- In-depth and complex characters who leave us guessing and wanting more
- Told from the perspective of both Monique and Evelyn
- Fiction that feels real
Evelyn Hugo, a revered Hollywood actress and icon, is finally ready to tell the story of her tumultuous and somewhat scandalous life. Still, she isn't prepared to talk to just anyone. It has to be Monique. Monique Grants' world feels like it's falling apart. So when she gets the call that she's been chosen by none other than Evelyn Hugo to write her biography, nobody, especially Monique, can understand why. Determined to make the best out of the unexpected situation and use this opportunity to further her career, Monique embarks on a journey into Evelyn's past, not expecting to discover unimaginable secrets about her own in the process.
A story of lust, love, mistakes and redemption, "The Seven Husbands of Evelyn Hugo" is a fictional memoir we all wish was real.
Why We Love It:
- Something for everyone. This book spans several genres: murder & mystery, romance, nature & wildlife, coming-of-age drama
- Packed full of sentences that read like poetry and ignite your senses
- A story of survival and adaptation
For years, rumours of the "Marsh Girl" haunted Barkley Cove. Forced out by those supposed to love her, Kyra finds solace in a North Carolina marsh, and Mother Nature becomes her only caretaker. So in late 1969, when handsome Chase Andrews is found dead, "marsh girl" Kyra Clark becomes the local's prime suspect. But all is not as it seems, and Kyra is not what they say. Sensitive and intelligent, she has survived for years alone, finding friends in the gulls and lessons in the sand.
Now a revered screenplay, "Where the Crawdads Sing", The debut Novel of Delia Owens, is a powerful depiction of what it means to be cast out by everyone and doing what you need to survive. A tale of resilience and wonder, betrayal and intrigue, this novel is the perfect story to immerse yourself in.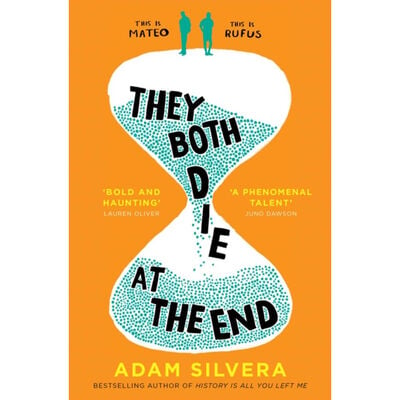 Why We Love It:
- LGBTQ+ representative
- Addresses heavy topics in a way that is light yet thought-provoking
- Triggers every possible emotion and gets us to embrace our reality
This Young Adult novel by Adam Silvera has taken the literary world by storm, and it's no surprise why.
A tale of two teenage boys who discover they have one day left to live, "They Both Die at the End" is the thought-provoking narrative of two young souls who set out to make their last day on earth as meaningful as possible.
Although not a book filled with endless laughs and happy endings, this novel is an uplifting and heart-pulling read that reminds us of the importance of living rather than existing.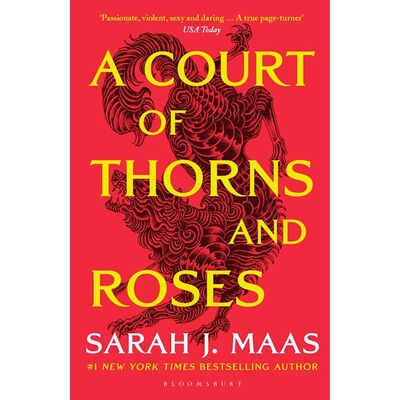 Why We Love It:
- A plot that is both horrible and incredible that makes us feel ALL of the feels
- The perfect introduction to a new reality and complex world
- Detailed and flawed characters that you can't help but love
Deemed the "hottest fantasy sensation of 2022", a Court of Thorns and Roses is the first book in the court series by Sarah J. Mass, which fans describe as the perfect mix of vibes from the viral series Buffy the Vampire, Games of Thrones and Outlander.
Feyre is a huntress. And when she sees a deer in the forest being pursued by a wolf, she kills the predator and takes its prey to feed herself and her family. But the wolf was not what it seemed, and Feyre could not predict the high price she would have to pay for its death.
The perfect book to sink your teeth into as the cold nights get ever closer, "a Court of Thornes and Roses" propels you into a world of excitement and mystery that is sure to get your pulse racing.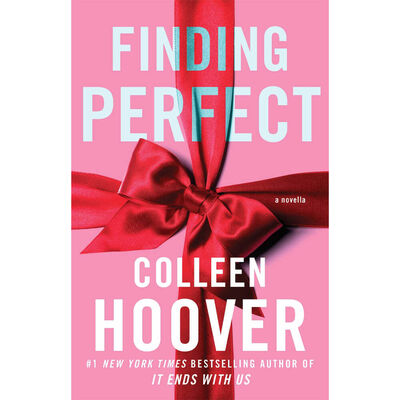 Why We Love It:
- Packed full of comfort and closure that draws an incredible series to a phenomenal end
- Features all of our favourite characters from the Hopeless series but gives Daniel and Six the focus and the ending they deserve
- You don't have to have read the entire series for this novella to make sense.
The #1 New York Times bestselling Hopeless series continues with this heartwarming conclusion that illustrates the power of following a challenging journey through to the very end and the beauty you can find along the way.
Friends Daniel, Six, Holder, Sky, and Breckin are planning to celebrate the upcoming Thanksgiving holiday with a Friendsgiving dinner at Sky's parents' house.
But with tensions high and relationships pushed to breaking point, Daniel must do everything he can to find answers for the one person he loves most in this world before it's too late.
The perfect Thanksgiving tale of love, friendship and sacrifice. Finding Perfect is the ultimate novella to make you smile this autumn.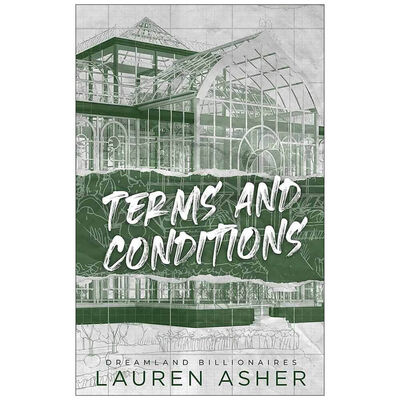 Why We Love It:
- Filled with undeniable tension and heaps loads of steam
- A cold-hearted hero who melts for his woman
- Boss/employee romance with a twist
Tiktok phenomenon Terms and Conditions is the second book in Lauren Ashers' best-selling Dreamland Billionaires series. A story of a grumpy hero and a heroine full of light, this is the perfect novel to ensure you spend the next few nights with a smile on your face.
Destined to become the CEO of his family's media empire to fulfil his Grandfather's dying wish and the "inheritance clause" in his will, Declan needs a wife and an heir. Like yesterday. What was meant to be nothing more than a contract between them soon turns into a mirage of feelings and hope, but will they both be able to walk away with their hearts intact?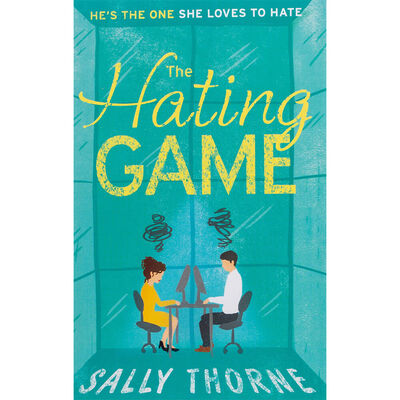 Why We Love It:
- Sweet and tender, yet filled with hilarious banter that had us laughing through the pages
- The perfect combination of chick lit and office rivalry
- Relatable and authentic, this book describes situations we've all lived through
The Hating Game by Sally Thorne is the ideal blend of romance, drama and humour. An intoxicating office romance about two sworn enemies. Whatever your mood, this book has it all and will get your belly laughing by the night's end.
Lucy Hutton and Joshua Templeman sit across from each other every day . . . and they hate each other. Not dislike. Not begrudgingly tolerated. HATE. Now they're up for the same promotion, and Lucy has had enough: it's time to take him down. But as the tension between Lucy and Joshua reaches its boiling point, it's clear that the real battle has only just begun.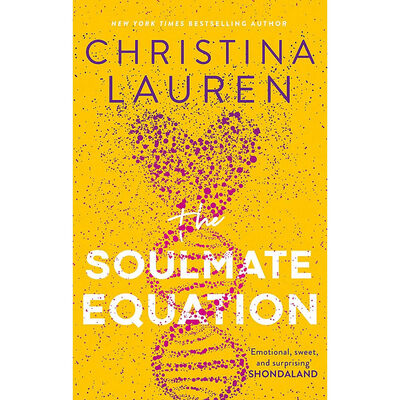 Why We Love It:
- The story is filled with unforgettable supportive characters that give an endless supply of laughs and emotion
- A slow-burn romance that shows that you can't always judge a book by its cover
- A unique spin on dating that removes the need for feeling and focuses on the statistics
Jess is a numbers genius, but she's had to accept there is no magic formula when it comes to love. Juggling a career with raising her daughter, it's not surprising that her love life is. . . non-existent. When another date ends in disaster, she's prepared to give up on love for good. But then she hears about a buzzy new matchmaking company that claims to find you "The One" using a DNA equation. Suddenly, love doesn't seem quite so far out of reach . . .
A wholly refreshing and novel take on finding love, "The soulmate Equation" is an enjoyable, easy read that will leave you wanting more.
Summary
A well-established winter pastime, reading by the fireplace is the ultimate way to let your hair down and unwind during the cold months. Filled with something for everyone: Romance, YA, Murder & Mystery, Chick Lit and Fantasy, this list is your perfect guide to finding your next fireplace hit.
If you can't find what you're looking for above, then check out some of our other booklists below: