676 million people are affected by mental health issues worldwide, with anxiety among the most common conditions. In England alone, 13.9% of people are suffering from anxiety at any one time.
Anyone who's experienced anxiety knows how it can affect everyday life. Relationships can suffer, work can be difficult, and it can force you to avoid social events.
But how many of us truly understand it and have a set of strategies to help us cope with modern life's pressures?
We've created a list of the best books for people with anxiety. These are some of our favourite anxiety books that cover everything from tips from people who have lived it to self-help books that give you actionable coping techniques.
The Best Books For Anxiety

The Anxiety Sisters' Survival Guide by Maggie Sarachek and Abbe Greenberg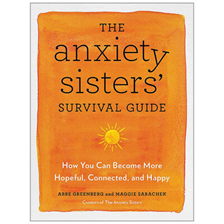 Why We Love it:
● Community-based and inclusive
● Great balance of science, advice and humour
● Friendly and warm
If you've ever felt alone due to your anxiety, then this is the perfect book for you. Both authors have experienced anxiety themselves over many years and have a great way of making the reader feel supported.
You'll also laugh your way through the chapters, which will definitely help to lift your mood.
Read now: https://www.theworks.co.uk/p/wellbeing-books/the-anxiety-sisters-survival-guide/9781529383225.html
Cards Against Anxiety by Pooky Knightsmith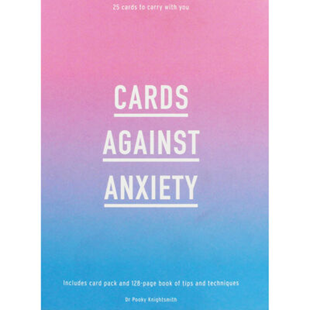 Why We Love it:
● Guide book with pocket-sized help cards you can keep in a wallet or purse
● Teenage appeal
● Instant self-calming
As one of our best books for anxiety, this title has a unique approach, including a guidebook and 25 mindfulness cards the reader can keep with them. Applying CBT techniques, this anxiety book is great for teenagers who need support to self-calm, maybe when suffering anxiety due to upcoming exams at school or college.
Read now: https://www.theworks.co.uk/p/wellbeing-books/cards-against-anxiety/9780857629340.html
Take A Moment by Mind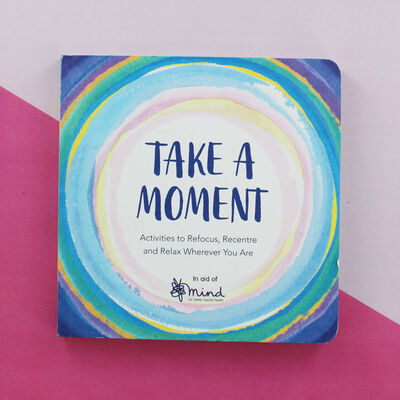 Why We Love it:
● Bite-sized advice you can carry with you anywhere
● Learn how to create moments of calm
● Uplifting
Being busy can create stress. But if you're so busy, you don't even have enough time to read a self-help book, then Take A Moment might just be the answer! Small but perfectly formed, this book from the mental health charity, Mind, promotes easy self-help techniques you can do when you have just 5 minutes spare. Ideal for busy people who want to try and restore balance in their life.
Read now: https://www.theworks.co.uk/p/psychology-books/take-a-moment/9781789290387.html

How to Help Someone with Anxiety by Dr Rachel M Allan

Why We Love it:
● Empowers the reader to help others
● Easy to understand with no medical jargon
● Educational and practical advice
If you have someone close to you who suffers from anxiety, you'll understand how difficult it can be to try and help them. This practical handbook helps you understand anxiety itself and how it presents in other people, giving thoughtful guidance so you can finally help your loved ones.
Read now: https://www.theworks.co.uk/p/wellbeing-books/how-to-help-someone-with-anxiety/9781789562668.html
Happy by Fearne Cotton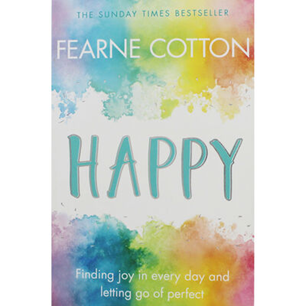 Why We Love it:
● Daily exercises
● Simple and practical ideas
● Self-evaluation

A Sunday Times Bestseller, our good books for anxiety list would not be complete without 'Happy' from the lovely Fearne Cotton. This book encourages the reader to look inward to re-evaluate what's important, using daily written exercises to keep you on track and discover the holy grail that is inner peace. This book is great for those whose anxiety is triggered by social media, as Fearne writes specifically about the pressure this can bring and how to deal with it.
Read now: https://www.theworks.co.uk/p/autobiographies/happy/9781409175070.html

Help Your Anxiety Colouring Book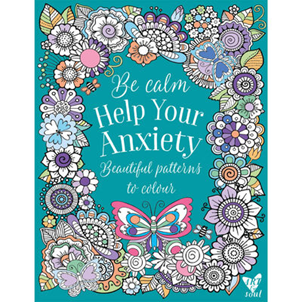 Why We Love it:
● Calming
● Creative outlet
Creativity is a great outlet for stress and anxiety, so it's not surprising that the popularity for adult colouring books has surged in recent years.
This colouring book is full of beautiful patterns to bring to life, whilst your worries take a back seat. This book is perfect for anxiety sufferers who are not big readers but prefer more expressive outlets.
Read now: https://www.theworks.co.uk/p/adult-colouring-books/help-your-anxiety-colouring-book/9781913528645.html
Why Has Nobody Told Me This Before? by Dr Julie Smith

Why We Love it:
● Builds resilience
● Powerful coping techniques
● Covers common everyday issues

As a Clinical Psychologist, author Dr Julie Smith is well equipped to provide advice to those suffering from anxiety. In her toolkit for life's ups and downs, Dr Smith shares her secrets to improving your mental health in short, memorable doses of advice.
Read now: https://www.theworks.co.uk/p/psychology-books/why-has-nobody-told-me-this-before/9780241529713.html
Mindfulness Puzzles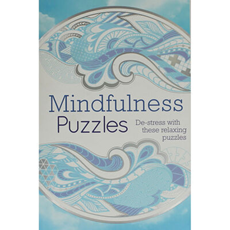 Why We Love it:
● Mindfulness with fun!
● Relaxing

Sometimes you don't fancy reading thousands of lines of text. Sometimes you just need one thing that will consume your focus. That's where Puzzle Books come in. We've included this book of mindfulness puzzles as a bit of an alternative to reading for those who don't feel up to it.
Read now: https://www.theworks.co.uk/p/crossword-books/mindfulness-puzzles/9781784288907.html

The Subtle Art of Not Giving a F*ck by Mark Manson

Why We Love it:
● Laugh out loud funny
● Alternative self-help based on large doses of realism
● Honest
Bursting with hard-hitting, direct advice, this is the book for people who know they have an issue with anxiety and want to be told straight how to sort it out. Good for those who are not into alternative therapy or meditation but who are instead looking for a challenging book that forces them to look at themselves.
Read now: https://www.theworks.co.uk/p/psychology-books/the-subtle-art-of-not-giving-a-f*ck/9780062457714.html
Don't Stress Colouring Book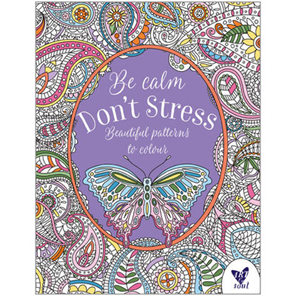 Why We Love it:
● Meditative
● Helps reduce stress
Colouring books are great for entering into a meditative like state. So when you take your pens and start colouring this book, you are actually de-stressing and taking part in self-care.
This book is great for reducing anxiety without having to learn the psychology of how. All you simply have to do is put pen to paper and let the stress disappear.
Read now: https://www.theworks.co.uk/p/adult-colouring-books/dont-stress-colouring-book/9781913528652.html
So those are some of our favourite books to learn and help deal with Anxiety. We've also got a number of great posts around best books to read for mindfulness and tips for clearing your mind.
Enjoy!