We all love a good laugh, don't we? Whether it's a funny anecdote, a clever turn of phrase or a joke that's a bit close to the bone - laughter truly is the best medicine! That is why humour books are a great way to relax, unwind and let loose.
With so many humour books to choose from, it's hard to know which ones are actual rib-ticklers and which fall a little flat. That's why we've compiled a list of the Best Humour Books to make sure the joke's not on you.
The Best Funny Books To Read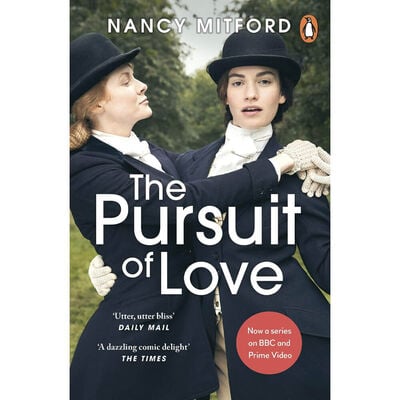 Why we love it:
- The writing is wonderfully satirical and witty
- A unique take on a classic humour book
- Great focus on family dynamics through The Radlett's
The pursuit of Love by Nancy Mitford is the perfect novel to discover a witty, sparkling romance set against an historical backdrop of British Aristocracy. This is a brilliantly funny book because it combines amusing prose with a more real and raw story. Mitford is a talented wordsmith that combines inevitable life moments with satirical and wicked comedy. The characters within The Radletts family are brilliantly written, and Mitford manages to discuss loss, love, family, romance and important consequences- all while keeping you laughing.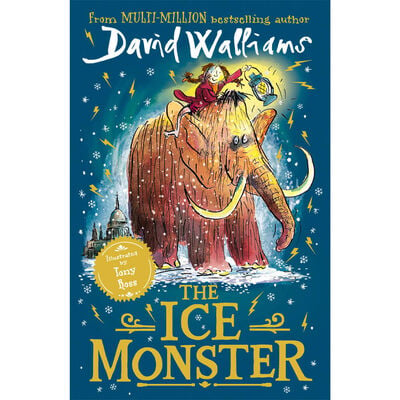 Why we love it:
- Combines fantastical elements with everyday life
- Expertly crafted to be enjoyed by children and adults alike
- Set against the backdrop of Victorian times
Number-one best-selling author David Walliams brings another hilarious, humorous book to the table with The Ice Monster. This is one of the best humour books due to the constant and infallible wit that David Walliams manages to fit within each and every page. In his incredible and unbelievable story follows Elsie, a 10-year-old orphan and her unimaginable run-in with a 10,000-year-old mammoth, Walliams does a brilliant job of combining absolutely surreal, fantastical elements with the everyday world, which creates an unforgettable story. For a hilarious and witty Children's book, this is a perfect choice.
Enormous Crocodile by Roald Dahl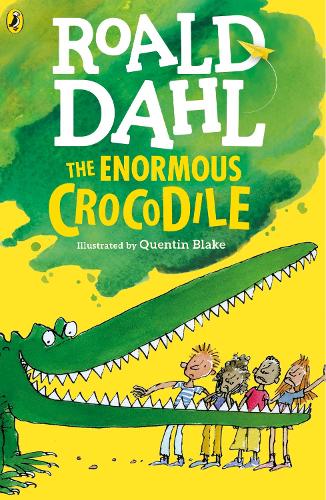 Why we love it:
- A timeless classic by childhood favourite Roald Dahl
- One of Roald Dahl's most underrated books
- Great illustrations on every page
The Enormous Crocodile by Roald Dahl is a wickedly funny picture book that will have children and adults alike in fits of laughter. The delightful illustrations, Roald Dahl's dark humour combined with some brilliant storytelling make this one of his most underrated books. The story is dark, fun and playful with an enormous Crocodile, in typical Dahl fashion, telling the little ones he wants to eat children. The rest of the book follows his attempts to eat Children as they get more and more ridiculous.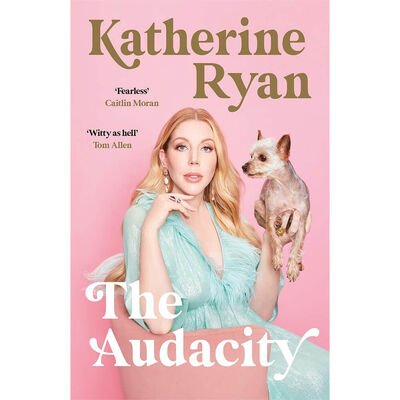 Why we love it:
- Almost like a 1-2-1 talk with Katherine Ryan
- It is a hilarious, handbook to life
- Focus on sexism within the comedy industry
Katherine Ryan brings readers a hilarious memoir with 'The Audacity'. Within this brutally honest book, there are moments of pure comedy, brilliant anecdotes but also upsetting moments that will touch you. Ryan's pragmatic voice is clear throughout and the hilarious stories are perfectly balanced with real, raw moments.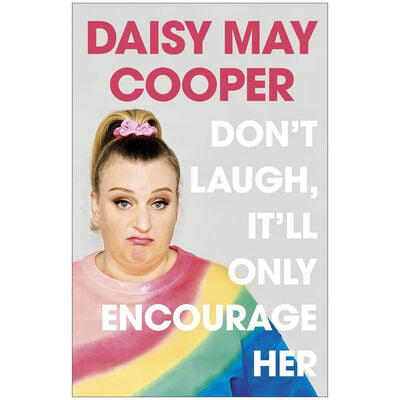 Why we love it:
- You'll cringe, find it vulgar at times but won't stop laughing throughout
- Discusses the reality of living within poverty
- Extremely fluid writing style
If you're looking for a book that has a perfect blend of funny anecdotes and serious discussions then Don't Laugh, It'll Only Encourage Her is the ideal book for you. Daisy May Cooper discusses the brutal reality of living in poverty and major feelings of hopelessness in an honest, sometimes vulgar, yet always hilarious way. Amongst the hilarious anecdotes, there are some really raw moments discussing low self-esteem and overcoming that battle. This is a memoir that will have you laughing throughout but leave you feeling incredibly touched once it is over.
If you're loving our list of the best humour books then why not check out our list of the best autobiographies!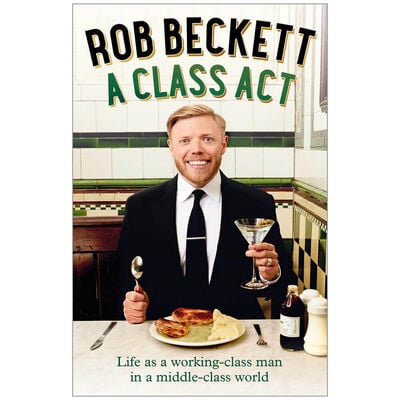 Why we love it:
- Side-splittingly funny anecdotes
- Relatable honesty about daily life
- Honest discussion regarding poverty vs wealth
If you're searching for a hilarious but raw memoir you won't be disappointed with A Class Act: Life as a Working-Class Man in a Middle-Class World by Rob Beckett. Beckett discusses his inherited work ethic, relatable experiences and exactly how he got to where he is today. Beckett presents a brilliant combination of hilarious stories with a deeply serious take on growing up in poverty. There are some important discussions regarding poverty vs wealth in the guise of humour that make this memoir extra special. This memoir is sure to make you laugh one moment and think deeply the next.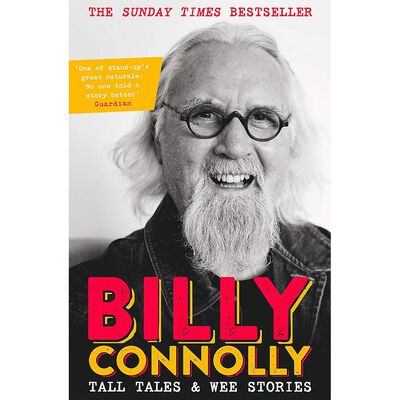 Why we love it:
- A truly comedic gem
- Brilliant story-telling from a national treasure
- Feels like stand-up comedy translated into book form
Whether you're a lover of Billy Connolly or just stumbled across this memoir, rest assured you will love every minute of the journey. You can follow Billy as he discusses his life pre and post-fame with hilarious anecdotes, foul language and side-splitting stories. Billy Connolly's legendary stand-up comedy is translated perfectly into book form through this memoir. The illustrations and pictures throughout make Billy Connolly: Tall Tales and Wee Stories is a must-read.
The Great Escape From Woodlands Nursing Home by Joanna Nell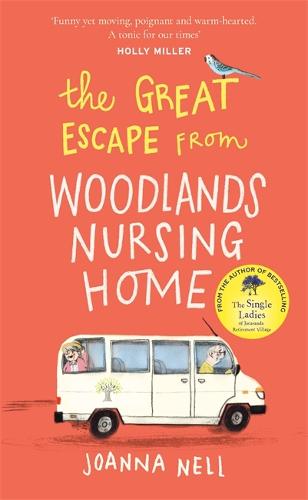 Why we love it:
- Every page brings fun, warmth and humour
- Outrageously funny characters
- Chocked full of life lessons for young and old
If you had to name a setting for a funny book, you probably wouldn't choose a nursing home. But Joanna Nell really makes it work in "The Great Escape from Woodlands Nursing Home". Filled with outrageously funny characters, this book brings fun, humour and warmth to a setting that in another author's hands could be bleak.

Heading Over The Hill by Judy Leigh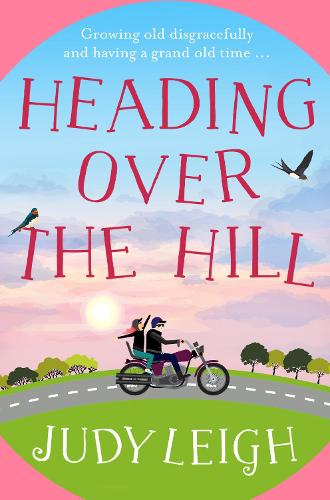 Why we love it:
- Fiercely independent protagonist
- Full of witty and sarcastic humour
- A funny take on the unavoidable, inevitable final stages of life
This brilliant and hilarious book by Judy Leigh will make you re-evaluate life as you grow older. Heading over the hill features Billy and Dawnie - both free of responsibilities and in their elder years, their outrageous and infectious personalities will have you hooked from the first page. If that's not enough of a reason to read this book, Judy Leigh is the master of creating characters that you'd genuinely want to be friends with.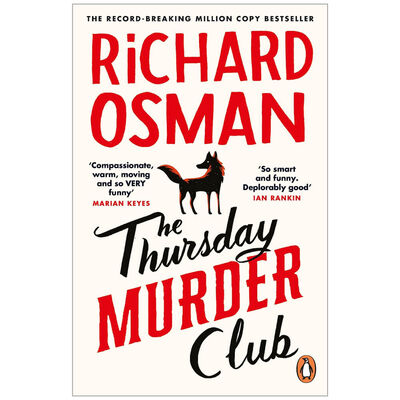 Why we love it:
- Features quintessentially British characters and humour
- Set within an exclusive and luxury retirement village
- Multilayered and full of twists and turns
This humorous murder-mystery novel by Richard Osman will have you laughing, smiling and feeling nervous amongst various twists and turns. Richard Osman presents the best-selling novel The Thursday Murder Club featuring quirky characters, understated wit and the fight for justice. The offbeat story is set in an exclusive retirement village and shows a group of elderly people that get together and solve crimes. The quintessential British humour is what makes this book stand out and Osman provides a refreshing, light-hearted take on a traditional mystery story.
Summary
So those are just a few of our favourite humour books. There are plenty of options in there that will have you belly laughing for hours on end. If you want to check out our full range of humour books you can find them in our funny books collection. Or if you want to read another genre, we've got a great range of book lists below: