Adventure books give us the perfect escape from everyday life. Simply opening an exciting new adventure book can transport you to the peak of Mount Everest, the bottom of the ocean or throw you back hundreds of years into the past. It's that pure unrivalled escapism that makes adventure books so popular.
Choosing the right adventure book can be a bit like choosing your favourite ice cream; everybody has their favourite flavour! Whether your taste for adventure lies in battling alongside witches and elves with a fantasy book or sailing the seven seas, there's a story for everyone. That's why we've pulled together a list of the 10 best adventure books, so you can quickly scan the page and pick out which one you want to read next.
The Best Adventure Books To Read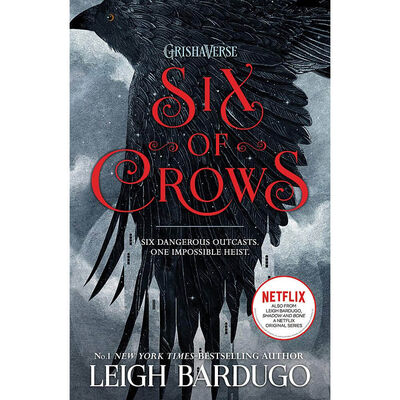 Why we love it:
- The world-building is beautifully rich in detail
- Great diversity and representation among the characters
- The beginning of an epic, fantasy series
For an epic and fantastical tale of adventure, Six of Crows is the ideal place to look. Six of Crows is the first instalment in Leigh Bardugo's series that offers amazing settings, several different character perspectives and an incredible plot. One of the most notable qualities of Six of Crows is the extremely intricate world-building that sets up the story. She crafts a unique and engaging setting that provides the perfect backdrop for her clever plotting. Not only that, the diversity amongst the characters is appreciated and delivered in a perfect way. If you're looking for something meaty to fall in love with, look no further than Six of Crows.
Why we love it:
- One to read if you love adventures and have children
- We see a different style from Walliams than displayed in previous books
- Offers simple but necessary life lessons throughout
The Beast of Buckingham Palace follows the fantastical tale of Prince Alfred and his epic adventure to save the city of London. When his mother, The Queen is locked away in The Tower of London, Prince Alfred must gather the courage to battle for everything he has ever known. The Beast of Buckingham Palace is the perfect adventure book for middle-grade readers to branch out into a world of dystopia and fantasy. The genre and style vary from Walliams' other published books- but he executes this change perfectly with a fantastical, nail-biting adventure. For a dystopian style children's adventure book with courage and fantastical creatures- look no further.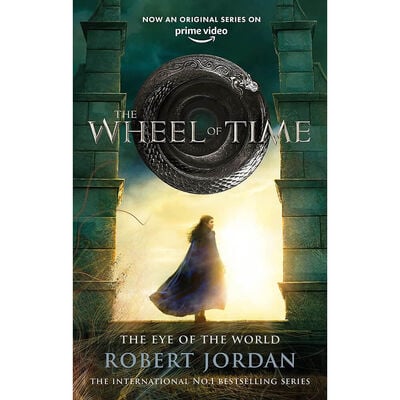 Why we love it:
- Richly-imagined world-building that you will become immersed within.
- Some notable influences from J.R.R Tolkien's Middle Earth
- Includes detailed, mythical characters
The Eye of The World is the first instalment of the best selling series 'The Wheel of Time'. Of all the books on our top 10 best adventure books- this novel is the most epic. The Wheel of time series offers readers remote places, vast world-building, relics, prophecies, magic systems, complex mythical creatures and many more aspects that make it an unforgettable high-fantasy adventure series. You may find yourself intimidated by the length of the series but what better place to start than with Book 1: The Eye of The World. If you're looking for adventure, this fantasy series has everything you want and more.
The Englishman by David Gilman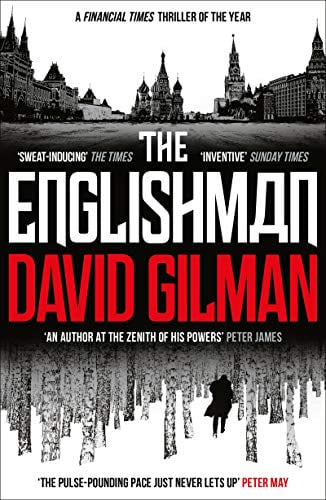 Why we love it:
- Offers satisfying and intricate plotting
- Includes topical issues
- Well researched and written due to Gilman's military expertise
David Gilman presents a thrilling, espionage adventure from cover to cover with The Englishman. The protagonist, Dan Raglan eludes mystery as you come to discover he was a member of the French Foreign Legion. The intricate plotting makes for an ideal read, and the fantastical action scenes will certainly get your heart racing. Gillman's own military background is an asset to the story, particularly within the intricate detailing of Dan Raglan's tactics and of the equipment used throughout the novel. The multi-layered and complex character that is Dan Raglan expertly sets up for a thrilling and exciting series of adventure books.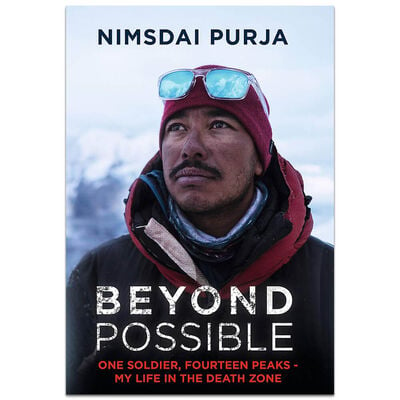 Why we love it:
- Offers an incredible story of human resilience
- Amazing insight into life as a Gurkha soldier and being in UK special forces
- Will inspire readers to summit their own personal mountains
For a true life adventure memoir, Nimsdai Purja's Beyond Possible is the perfect book.. This is a brilliant, non-fiction addition to the best adventure books list- and an important one. This novel offers readers incredible insight into Nimsdai Purja's incredible life in the UK special forces, as a Gurkha soldier and his impressive summits. This is an adventure story of huge proportions and will encourage you to go and attempt to summit your own personal mountains, be that physical or metaphorical.
The Railway Children by E.Nesbit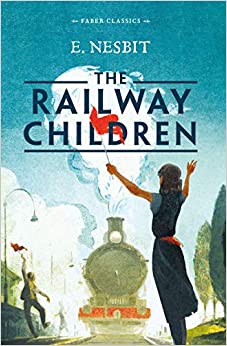 Why we love it:
- A staple for generations
- A beautifully nostalgic adventure that will transport you back to the early 1900s
- Told through the eyes of the children it's a beautiful depiction of poverty and the struggles of single-parent households
The classic and much-loved adventure book The Railway Children has been enjoyed by many generations and continues to be a favourite. When three siblings and their mother watch their father be taken away, they are forced to move into a cottage near the railway station. The Railway Children offers readers a beautifully nostalgic take on adventures through the eyes of children Peter, Roberta and Phyllis. Through the eyes of the Children, Nesbit presents a brilliant depiction of single-parent households through the struggles faced and the fierce bond between the family. This classic tale focuses on adventure, sibling bonds as well as a slightly more harrowing storyline underneath the surface that make it a well-rounded adventure tale.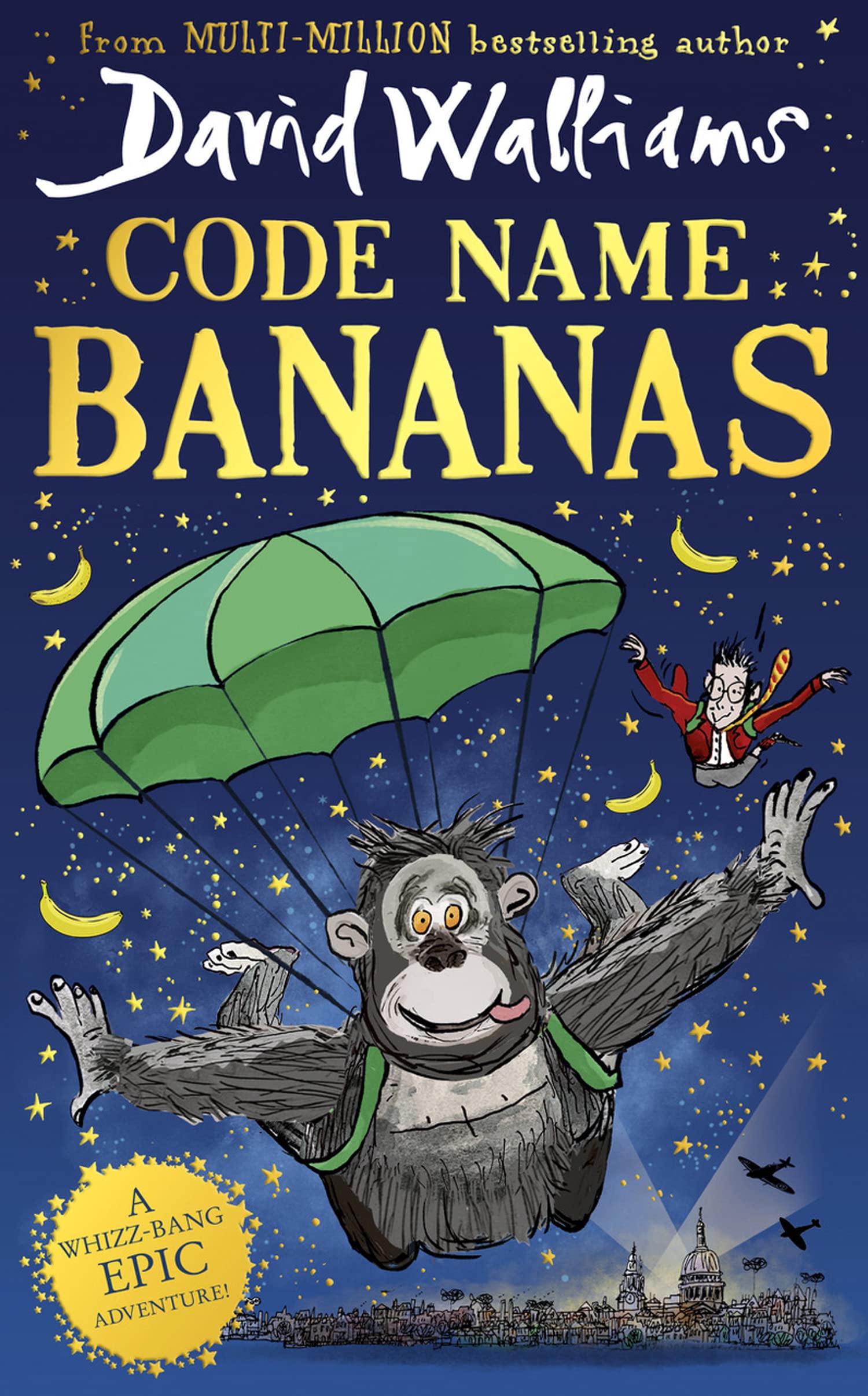 Why we love it:
- The WWII setting and epilogue are an easy introduction to an important part of history for kids
- Brilliant illustrations
- The characters make it lighthearted and easy to enjoy
David Walliams brings to life another incredible story of adventure and friendship with Code Name Bananas. Walliams stuns with another brilliant adventure book targeted at middle-grade readers. This imaginative tale offers delightfully silly situations and characters that are perfectly balanced by the difficult situations and hardships they are faced with. The inclusion of a World War 2 setting allows for historical elements to be sprinkled throughout, adding an educational element for children. The fabulous illustrations by Tony Ross and non-fiction epilogue that focuses on a more serious mention of World War 2 are key elements that make this a great read. With funny moments, action-packed scenes and top-secret plans to uncover- this is the ideal adventure story.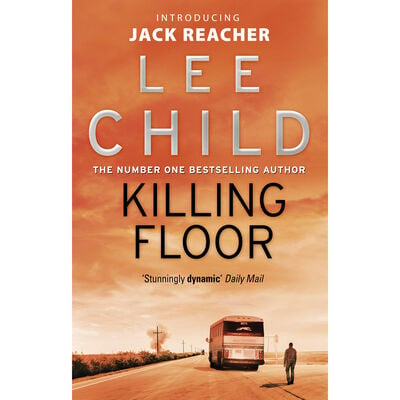 Why we love it:
- Dutifully heavy on the action scenes
- The perfect pick-me-up in book form
- Stars the internationally renowned character, Jack Reacher
If you haven't already heard of Jack Reacher and are searching for the ultimate fast-paced action book, this is your next go-to adventure novel. Killing Floor is the first book in Lee Childs' epic, best-selling series. Jack Reacher is introduced as an ex-military cop who soon becomes the perfect action hero. These books have an addictive-like quality that makes them unputdownable- which explains why it's one of the biggest book series ever. The plotting is great and the world is complex and unpredictable which is the perfect recipe for a fast-paced action book. Lee Child delivers everything expected of him and more within this story and the tension-building and suspense will keep you hungry for more. For non-stop action and an addictive storyline, pick up Killing Floor.
If you love Jack Reacher and are looking for something similar then check out our list of the best detective novels!
Erebus: The Story Of A Ship by Michael Palin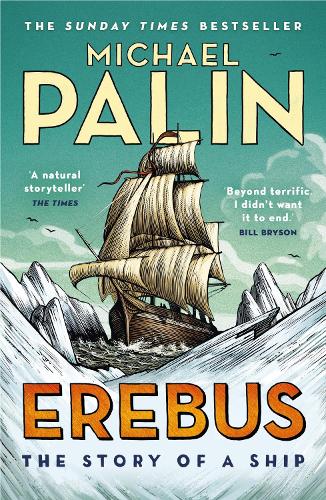 Why we love it:
- Extremely well-researched and accurate throughout
- Very educational and perfect to learn more on this topic
- Illustrated with maps, paintings and engravings to further immerse readers
Erebus: The Story of Ship details the voyages of HMS Erebus in a solidly researched and well-documented tale. Michael Palin presents an extremely interesting and informative adventure book that shows the ship's early voyages as well as the daring people that travelled alongside it. This non-fiction addition to the best adventure books list is compelling and highly successful in its mission to inform, educate and engage readers about the life of Erebus. The delightful mentions of Palin's own travels add an extra touch that will immerse readers further as they read about polar exploration. For an informative adventure read Erebus: Story of a Ship is a must.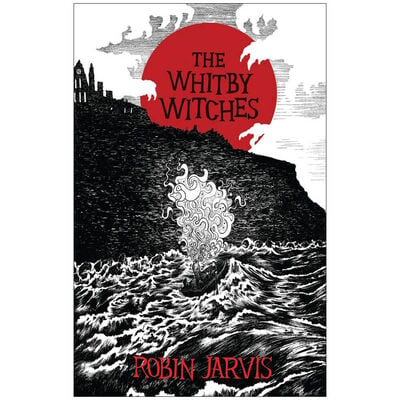 Why we love it:
- The moody yet picturesque setting of the North Yorkshire Moors is the perfect setting for an adventure
- The author brings many elements of local Whitby lore which makes you feel like you've visited there
- It offers readers witches, has nods to Dracula and introduces other creepy creatures
The Whitby Witches is an adventure tale that is set within the small, seaside town of Whitby. It follows the siblings Ben and Jennet as they head to Whitby after moving from foster home to foster home. Robin Jarvis does a brilliant job of creating a spooky, violent and dark tale through the setting and the supernatural forces that run havoc through Whitby town. The characters are likeable and the addition of mythical creatures adds another element of excitement to the plot. This wildly fantastic tale is full of darkness and fantasy as Ben and Jennet attempt to discover what exactly is brewing in the town of Whitby.
Summary
So those are just a few of our favourite adventure books. We've got a little bit of everything in there with fantasy fiction, thrillers to autobiographies of famous adventurers. You can check out the full range of our adventure books by visiting the fiction section of our site. If you want to check out some more of recommended reads then we've got great reading lists on: