Self-help books provide readers with brilliant advice, new life skills and increased self-belief. With all those benefits, it is no wonder they are so popular- selling millions of copies a year!
However, finding the right self-help book can be difficult. There are 1000's of choices out there, in every genre, and each author claims there is one that will solve all your problems. That's why we've pulled together a list of the 20 best self-help books to read. So whether you're looking for a book on career guidance or maintaining a healthy body - you'll find something in our list below.

The Best Self-Help Books To Read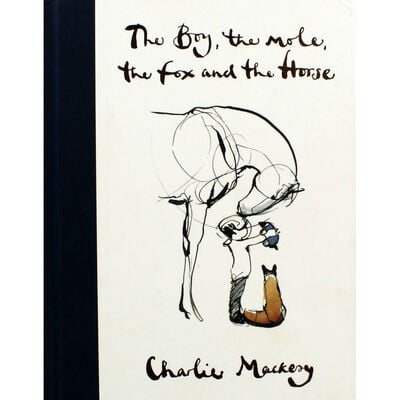 Why we love it:
- A beautiful book that wouldn't look out of place on your coffee table
- Has gorgeous hand-drawn illustrations throughout
- Easy to pick up and put down, so you can dip in and out of it in times of need
For a heartwarming and inspirational self-help book, look no further than The Boy the Mole the Fox and the Horse by Charlie Mackesy. Charlie Mackesy is a British illustrator, artist and author who marketed this heartwarming tale as a story you can dip in and out of to find comfort. It is a beautifully illustrated, hand-drawn novel- which adds to the heartfelt feel of the book. The minimal words mean it can be appreciated by adults whilst also being understood by children. For a genuinely meaningful story of life lessons and touching advice- look no further.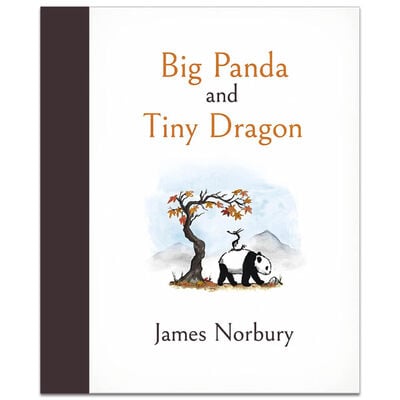 Why we love it:
- Offers readers a beautiful tale of companionship
- Brings Buddhist philosophy to life
- Has magical illustrations throughout

Big Panda and Tiny Dragon is a beautiful tale of companionship that is inspired by Buddhist philosophy. The gorgeously illustrated novel follows two friends who travel through seasons and experience magical adventures together. As you go on this trip with the friends, the book is filled with memorable quotations that will help to bring comfort during the most troubling of times. The beauty of this self-help book is that there is something for all ages. Older readers will be able to explore Buddhist philosophy and the younger ones will find comfort and calm in this easy to digest book.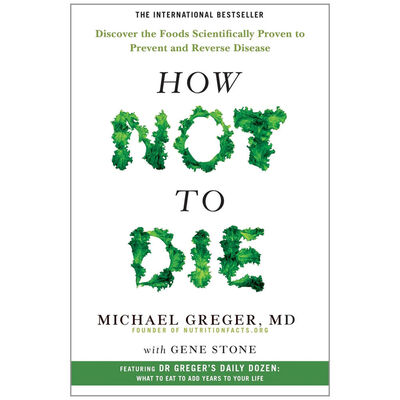 Why we love it:
- Addresses popular, primary health concerns and how to treat them naturally
- Specific, nutritional based advice that is backed throughout by scientific papers
- Uniquely examines the impacts different foods have on our bodies
For scientific-based, nutritional advice that is truly effective- look no further than "How not to die" by Michael Greger with Gene Stone. The headline may be bordering on clickbait but the advice in it is solid and is the reason why it has become an international bestseller. How not to die examines common diseases alongside the effects different foods have on our bodies and how consuming certain things can dramatically reduce our chances of becoming ill. So, if you're looking for ground-breaking, plant-based nutrition then pop this in your shopping cart!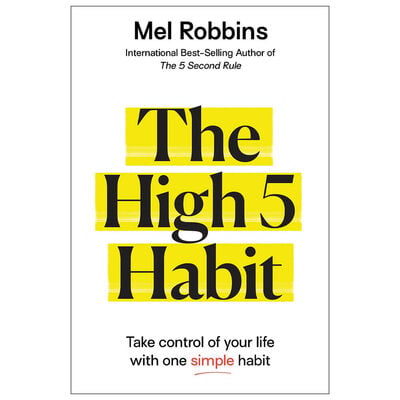 Why we love it:
- Amazing tips and reminders to congratulate yourself.
- Inspirational and encourages readers to accomplish what they want from life.
- Is a reminder of just how awesome you are!
If you're looking for a book to remind you of just how awesome you are- try The High 5 Habit by Mel Robbins. Mel Robbins is a best selling author who is well known for her excellent self-help books, with this one being no different. This book is inspirational and encourages readers to push forward and accomplish what they want from life. Follow The High Five Habits simple actions to rediscover your positive attitude.
Will by Will Smith & Mark Manson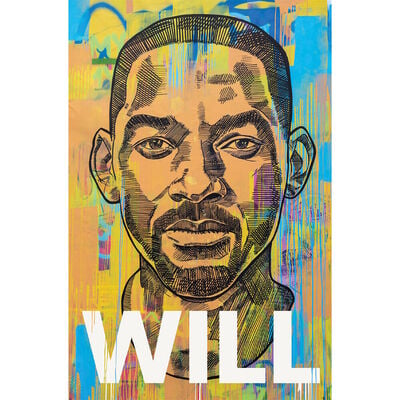 Why we love it:
- Presents an in-depth and deep look at Will Smith's life pre and post-fame
- Offers a profound takeaway for all readers
- An explanation of Smith's admirable and inspiring journey to fame
This profound memoir written by Will Smith with the help of Mark Manson provides readers with an inspirational journey. We follow WIll Smith through pivotal, emotional, challenging career and life moments that furthered and led his journey to stardom. The writing is vivid and compelling, showing Smith as not only a world-famous actor and musician but also as an intelligent and thought-provoking wordsmith. This self-help book will entertain, inform and most importantly inspire readers in a variety of pursuits and dreams.
If you're loving these recommendations then why not check out our list of the best books for anxiety!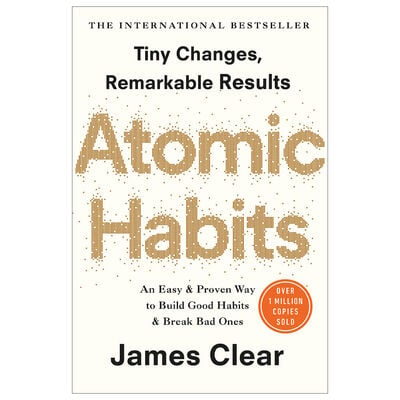 Why we love it:
- Actionable tips you can apply to everyday life
- Offers inspiring, helpful advice to break bad habits
- Great focus on the power of habits and why they are important
For a better outlook on life, take it one small step at a time with Atomic Habits by James Clear. This self-help novel stresses the importance of small, everyday actions that can drastically change the trajectory of our mood and then, our life. This book is full of examples and stories of world-famous athletes, scientists and CEOs who all apply these small habits to their everyday lives. These actionable tips will help readers to build better and lasting new habits that will overwrite the bad ones. You can master this behaviour and change your life with the help of James Clear and his atomic habits.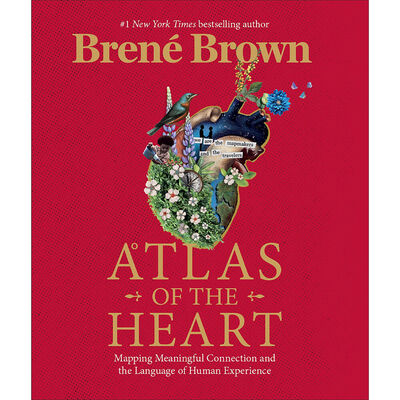 Why we love it:
- Brown takes otherwise complex and academic themes and makes them digestible
- Offers easy to understand diagrams and high quality, glossy illustrations throughout
- Thought-provoking discussion on emotional psychology
Atlas of the Heart allows us to be led by author Brene Brown across a journey to learn the 87 experiences and emotions that allow us to be who we are - humans. A New York Times best selling author, Brene Brown lays outs the map for meaningful connection alongside beautiful descriptions of emotions and experiences. This book is full to the brim with diagrams that help make it digestible and beautiful illustrations that will help you to understand the complex themes Brene Brown discusses in this self-help book. The thought-provoking emotional psychology helps readers navigate highs and lows in a clear manner. This book is one not to be missed.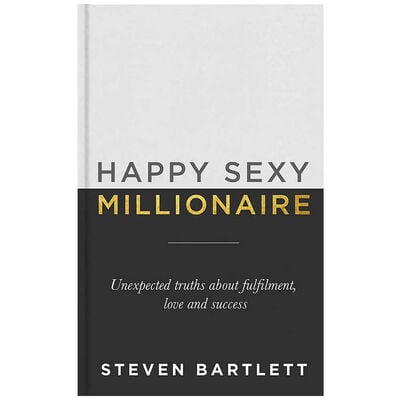 Why we love it:
- Offers great advice for balancing work and life
- Gives readers brilliant career and life motivation
- An honest depiction of hard work with an entrepreneurial focus
Happy sexy millionaire is an inspiring and energetic read that discusses career goals, lies about happiness and focuses on unconventional ideas you can put into practice yourself. Steven Bartlett is a self-made businessman, becoming a multi-millionaire business owner by the age of 25. Within Happy Sexy Millionaire, he puts forth ideas and rules to live by to ensure the reader can aim for the fulfilled and successful life they are aiming for.
Not A Diet Book by James Smith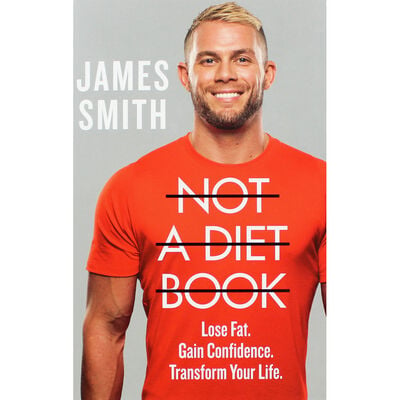 Why we love it:
- Discusses scientific truths regarding nutrition, exercise and the effects of these on our bodies
- Gives readers important information about health and fitness
- Offers realistic advice about how to make the necessary health improvements for a better lifestyle
James Smith's `Not a Diet Book' goes against traditional weight-loss culture. Not a Diet Book was shortlisted for the British Book Awards Non-Fiction Lifestyle Book of the Year 2021 and it is clear why. Instead of focusing on fad diets, this book arms you with a solid mindset around weight loss that is achievable for everyone. This is a brilliant self-help book that focuses on the general life attitudes and necessary brain training needed for a healthy mindset and weight loss. If you're looking to shed a few pounds and live a healthier life then this is the book for you.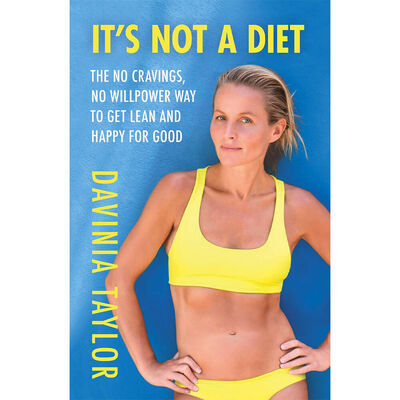 Why we love it:
- You'll want to highlight each tip for safe-keeping
- Offers readers no-nonsense advice
- Divided into four, digestible sections that make returning back easily
It's Not a Diet is the empowering guide to a healthy body and a healthy mind by Davinia Taylor. Drawing on her personal weight-loss journey, she dives into the tips and lifestyle changes she hails as the reason for her three stone weight-loss. The book is split into four sections which makes it super easy to refer back to and adopt Davinia's stellar tips. If you're searching for a weight-loss guide that goes against the normal calorie counting and fad diets- you've found it here.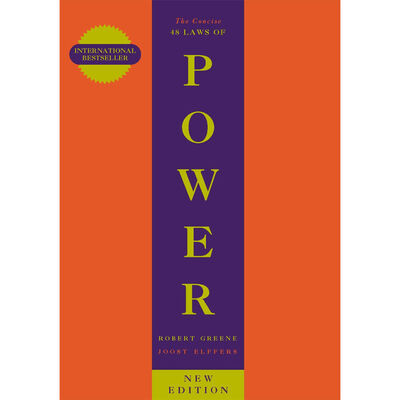 Why we love it:
- It is a ruthless and no-nonsense self-help book
- Offers unique and fascinating concepts around success and power
- Draws on historical anecdotes to back up the points
The 48 Laws of Power by Robert Green draws guidance from thousands of years of great figures to discover the true meaning of power today. These rules are illuminated by the failures and successes of these leaders. Robert Green condenses these rules into the 48 laws of power, so the reader can understand exactly how to achieve what they want for themselves. This self-help book is instructive and clear, helping the reader to adopt these practices into their everyday life. Robert Green delves into the grey areas of morality and discusses the necessary truths to obtain power and come out on top. If you're after a no-nonsense self-help book that details important approaches to power- look no further.
The Power Of Now: A Guide To Spiritual Enlightenment by Eckhart Tolle
Why we love it:
- Encourages you to be grateful for the present moment
- A comforting reminder of the real meaning of life
- Offers enlightening messages to digest and apply to daily life
Eckhart Tolle's message within this simple and spiritual book is that true happiness is found only by living in the now. The Power of Now: A Guide To Spiritual Enlightenment is packed full of inspirational ideas whilst encouraging the reader to take control of their own mind. The beauty of this book is that it really helps you to discover the real meaning of life and why it is important to remind yourself of this. If you're looking for a book to help you feel appreciative of the current moment, then this is the one for you.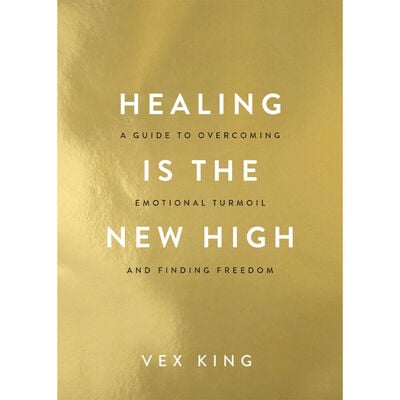 Why we love it:
- Offers practical exercises to transform your thought processes
- Vex gives his own personal experience about overcoming and healing from difficult times
- Combines deep ideas and thought processes into an easy to understand guide
Sunday Times Best-Selling author Vex King presents another brilliant guide aimed at reclaiming your true self and your positivity. Vex King explains the inner healing techniques he used to transform his mindset and heal from a troubled past. This book offers amazing guidance to actively transform your negative thought process through practical and thoughtful exercises. King includes guidance that you can adopt and pass on to others with ease, to positively impact your day. If you're looking for a book with accessible exercises that will actually help, then look no further.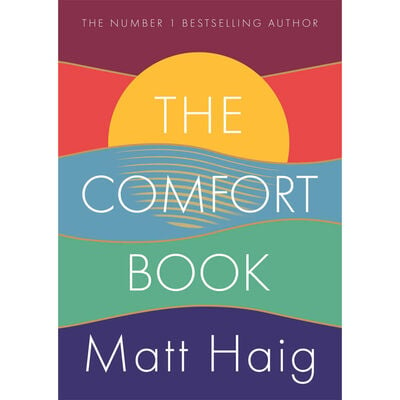 Why we love it
- Feels like a warm hug in book form
- Brilliantly reflective on the wonderment of life
- Really easy read with a collection of quotations and consolations
The Comfort Book by Matt Haig is the ideal source of comfort for those who may be needing it. Matt Haig compiles a variety of quotations and consolations in a comforting twist of a memoir novel. The gentle reminders help readers reflect on difficult times while simultaneously helping them feel thankful for the beauty of existence. This book has the feel of a personal journal as you work your way through each page. It's a pretty short and snackable book so it doesn't take too long to work your way through it. This is a great self-help book to return back to when you find yourself in need of reassurance.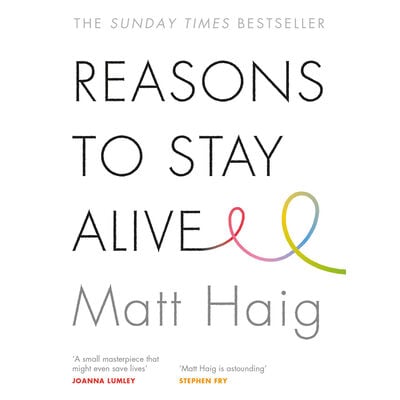 Why we love it:
- Has raw and frank discussions about mental health
- Can be reread and referred to time and time again
- Has intermittent moments of humour dotted throughout
In the beautifully written book Reasons to Stay Alive, Matt Haig details his journey battling depression and how he overcame the challenge. Mental illness is a topic that should be discussed truthfully and honestly, which Matt Haig does so well. The collection of reflections and thoughts is full of wisdom and understanding as they're told by someone who has experienced mental health issues themselves. The memoir is dotted with humour and Haig shows us that there are many small joys, lots of things to appreciate and of course- many reasons to stay alive.
Not A Life Coach by James Smith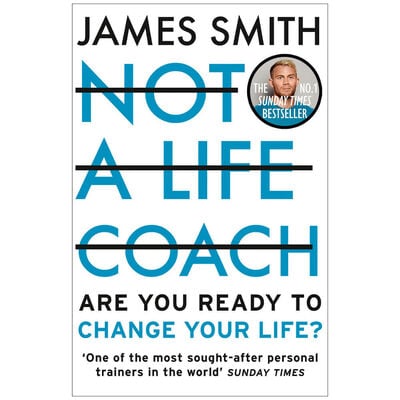 Why we love it:
- Offers actionable guidelines that readers can apply immediately
- Encourages personal development in a clear life blueprint
- Divided into clear sections
Not a life coach by James Smith is a down to earth and digestible guide that challenges your current ways of living. With a mixture of tough love and hard truths- James Smith sets out to redefine readers' views on their lives, goals and successes. Smith offers great and actionable guidelines to living life just how you want. The division of the book into clear sections makes it easy to digest and even better to refer back to with ease. This is certainly the type of book that can be reread with post-it notes and a pen. If you're looking for the tools and drive to achieve the lifestyle you desire for yourself, look no further than Not a Life Coach.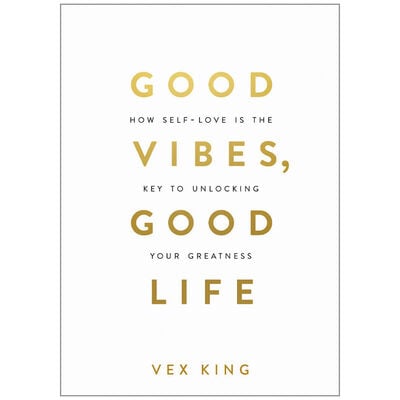 Why we love it:
- Offers proper tools to better your current reality
- Very easy to read
- Includes relatable stories and personal experiences
Good vibes, good life by Vex King is an inspiring and relatable guide that draws on King's own experience overcoming adversity. Self-care, mental well-being and removing toxicity are the main themes within the book. Vex King includes real, relatable stories and proper tools to better your current reality and in turn, improve your future. The influence of positive energy is also touched on and how important 'vibes' are for bettering your life. If you're looking for ways to unlock your potential and display your greatness, you can discover all that within Good Vibes, Good Life.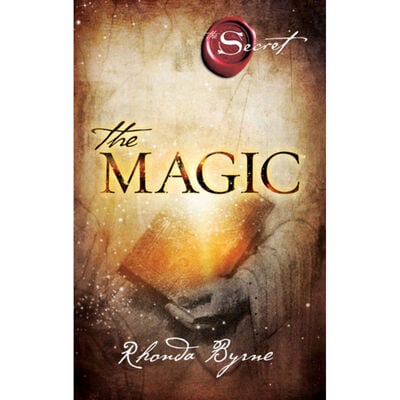 Why we love it:
- Offers actionable practices to adopt into your everyday life.
- Encourages you to practice the law of gratitude.
- Exercises within it only take 15-20 minutes a day, so doesn't require the same effort levels as other books
The Magic arrives as the third book in Rhonda Byrne's The Secret series and displays just as much life-changing advice as the previous ones do. The first thing to say about this book is that it works. As you start to work your way through the 28 simple practices across 28 days you'll start to find yourself feeling more grateful in a general sense. As well as the feelings it evokes, the reason this book has made the list is that the exercises are super simple and easy to do. So if you're looking for a self-help book that can give you a framework for feeling more grateful, then this is the one for you.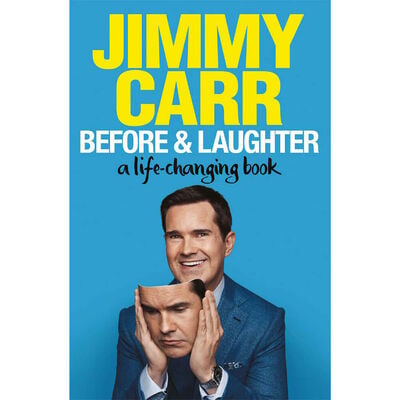 Why we love it:
- Contains hilarious anecdotes from Jimmy Carr's life pre-fame
- Discusses more pressing topics such as self-worth and facing imposter syndrome
- The autobiographical aspect makes it not feel like a traditional self-help book
In his memoir debut Before & Laughter, Jimmy Carr details his life transformation through his own eyes. From an unfulfilled twenty-something to the dynamic star he is today, Jimmy Carr discusses how he turned it around. The autobiographical narrative makes it easy to picture Jimmy's comedic tone as you make your way through Before & Laughter. It isn't all jokes though, although there are a lot of them, also expect to be inspired and reminded of tips for mindfulness that you can action in your everyday life. The focus on imposter syndrome is an important message but is perfectly offset by Carr's hilarious anecdotes. This book is brimming with jokes to make you laugh but holds enough advice to inspire and help you discover your own dream life too.
Hero by Rhonda Byrne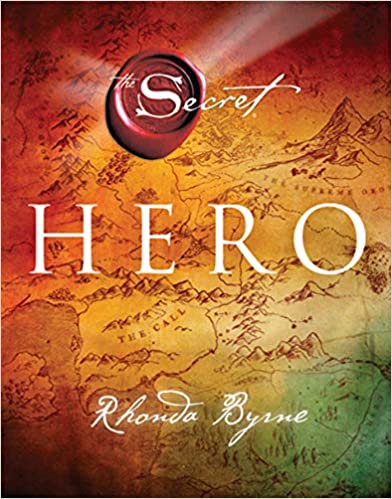 Why we love it:
- Includes a variety of contributions from successful individuals
- Offers guidance and inspiration about life and its meaning
- Split into easy to digest, labelled sections
Hero is the fourth book in Rhonda Byrne's The Secret series, which offers just as much brilliant advice as the other three. Rhonda Byrne aims to give readers the most successful, dazzling and fulfilling life- using the law of attraction theory. You can learn how to harness your own power to overcome anything with the actionable tasks demonstrated within The Hero. The book is split into digestible sections that make it easy to return to when you're searching for specific parts. Byrne's inclusion of contributions from successful individuals strengthens her claims about the law of attraction and offers readers a boost of confidence and inspiration.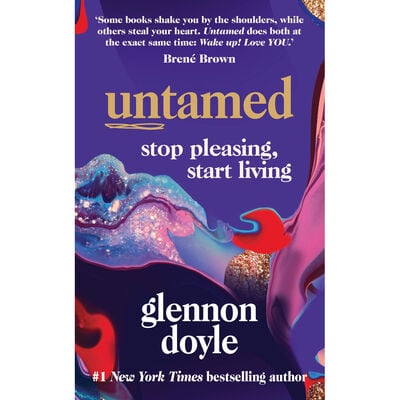 Why we love it:
- Brilliant, feminist reminders throughout
- Fire-igniting reminders to prioritise yourself
- A touching narrative that discusses Doyle realising her sexuality
Glennon Doyle will light a fire under you with her book and encourage you to escape the grips of conformity and begin living for yourself. Doyle speaks directly from the feminist movement and to women, encouraging them to forget expectations and make choices freely. Her self-reflecting narrative touches on difficult topics including rediscovering sexuality, self-liberation and unlearning the need to please others. If you're searching for an empowering, feminist read, then Untamed: Stop Pleasing, Start Living is the perfect book for you.
Summary
There are so many great self-help books that we could have made this a list of 50+ books without compromising on the quality. If you want to browse our full range then take a look at our collection health and wellbeing books to find everything from books on mindfulness to parenting. If you want to check out some more of recommended reads then we've got great reading lists on: