If you've seen Toy Story 4 then this little guy needs no introduction, of course it's Forky.
And if you're anything like us then you'll be desperate to get your hands on one, but, if you want to stay authentic you'll really be wanting to make your own.
Now you know we always like to help you out with anything craft related, so we put on our crafting caps and made our very own Forky.
Keep reading to find out how!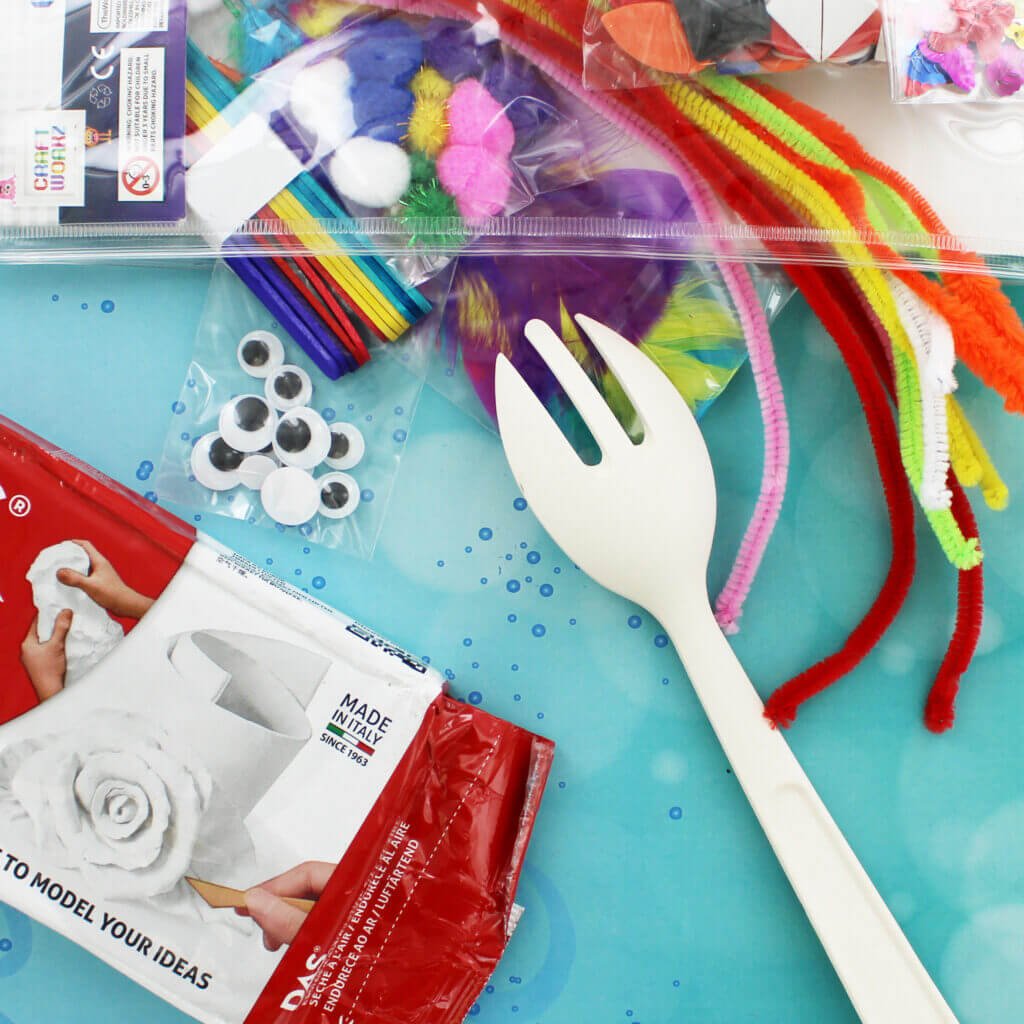 What you need to make your own Forky:
How To Make Forky:
First you need to take your fork, turn it so the indented side is facing away from you and you are looking at the round side. Now glue on your googly eyes. We used two different sized eyes for an authentic Forky face.
Next cut a small piece of red pipe cleaner and glue it above your eyes for the eyebrow.
Now cut a small price of blue ribbon or blue pipe cleaner and glue it on in the shape of a mouth.
Next you can take a full red pipe cleaner and tie it round Forky's middle making sure to twist the two sides together to secure. Create your hands by bending the ends of the pipe cleaners into a W shape.
Now it's time for the base. Take a large piece of clay and mould it round the base of your fork. Clue this on top of your two lolly pop sticks. If you don't have lolly pop sticks, or they're not big enough to hold your Forky up you can cut out two ices of card board to create your base.
There you have it, 5 easy steps to create your very own Forky.