Bridgerton, based on the book series by Julia Quinn was the cultural phenomenon that took over all of our lives at the beginning of 2021. Set during the regency era in London this scandalous tale left us desperately searching for low cost corsets online to live out all our Bridgerton fantasies, re-watching every episode to find all the Lady Whistledown clues we should have spotted the first time round and of course, obsessing over which Bridgerton sibling would be our perfect match.
If you're anything like us, then you're still probably desperately trying to fill the ball gown shaped hole that Bridgerton series one has left in your life. Yes, we can all take some solace in the knowledge that series two is on its way, but for now, you'll need to settle for some dishy Bridgerton facts.
Be warned, if you haven't watched series one or read the books there may be spoilers ahead!
11 Bridgeton facts Lady Whistledown doesn't want you to know
1. Bridgerton isn't a historically accurate.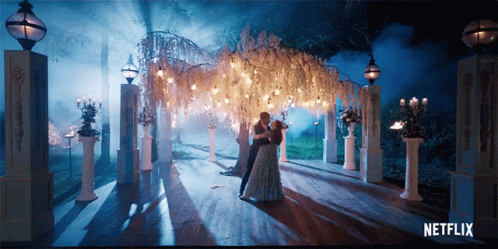 This might not be a surprise for everyone but despite its Regency-era setting, The Bridgerton series is far from historically accurate.
Julia Quinn toldi>Entertainment Weekly "It's important to remember that 'Bridgerton' isn't a history lesson… The show is for a modern audience."
Bridgerton decided to take a different approach from most period dramas. They opted against hiring an expert to make sure that it's historically accurate. Instead they decided to rip up the rule book and go for a modern and diverse reimagining of London's high society with a modern soundtrack.
2. Bridgerton had an "intimacy coordinator".
Yes, you heard it right, those steamy scenes were all choreographed on a yoga mat.
In an attempt to create a safer space for the actors during their more vulnerable on-screen moments, the series employed an intimacy coordinator. Phoebe Dynevor, who plays Daphne Bridgerton, toldi>Harper's Bazaar."It really was like shooting a stunt… we already knew exactly what we're doing. We'd blocked it all so specifically."
3. The Duke will not return for season 2.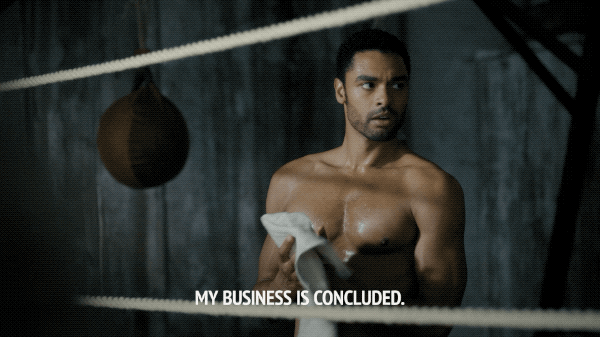 This is one of the sadder Bridgerton facts, but The Duke will not be returning for a second season.
Unfortunately, Lady Whistledown broke the news, and our hearts, on the show's official social media pages.
Regé-Jean Page (the actor plays The Duke) also addressed his exit from the show on Twitter, writing "Pleasure and a privilege! An honour to be a member of the family - on and off screen, cast, crew and incredible fans - the love is real and will just keep growing."
4. The gowns were even more elaborate than you realised.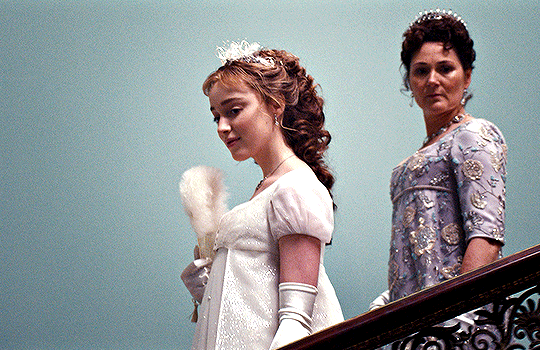 According to Netflix over 120 garments were made for Daphne Bridgerton alone.
And if you think that's extreme, Nicola Coughlan who plays Penelope Featherington told Parade that her first costume fitting took a staggering four hours!
I don't know about you, but as great as getting dressed up for a ball is, it's probably not worth spending four hours squeezing yourself into a corset.
5. Queen Charlotte is a real historical figure.
Historically, Queen Charlotte is believedo have been England's first monarch of mixed race./p>
Chris Van Dusen, Bridgertons creator, told Entertainment Tonight."That's something that really resonated with me… I started to wonder what that could have looked like. What could this queen have done?" and so, Queen Charlotte as we now know her was born!
6. Mary Poppins, the Princess Diaries and Bridgerton all have something in common.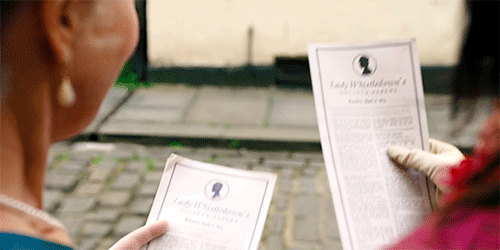 Maybe you know this Bridgerton fact already. Or maybe you sat through the entire series trying to place the familiar voice of Lady Whistledown.
Well, let us put you out of your misery.
It was everyone's favourite nanny and Queen of Genovia… Julie Andrews!
7. Queen Charlotte almost 'wigged out'!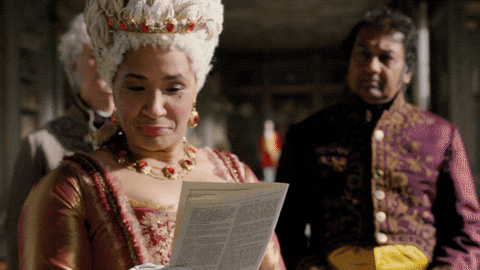 One of Queen Charlotte's wigs was so heavy that it had to be removed during breaks!
The majority of the Bridgerton wigs weren't particularly heavy but due to the amount of braids in it, the one Queen Charlotte wore to Daphne and Simon's wedding party it had to be taken off between scenes.
8. Start searching for bees!
If you look very carefully you'll start to spot bee motifs throughout the series. It turns out the bee is the symbol of the Bridgerton family.
If you keep an eye on the dresses, jewellery, hair pieces and even door knockers you'll start seeing our busy little friends pop up.
9. In the books Simon still struggles with a stutter as an adult.
In both the books and the series Simon Bassett, the Duke of Hastings doesn't talk until he is 4. On the show he completely overcomes his stutter leaving Daphne confused when she learns about his childhood struggles. However, in the books Simon still struggles with speaking as an adult, particularly when he is upset or frustrated.
10.b>*Spoiler Alert* The identity of Lady Whistledown was not always set in stone! *Spoiler alert*
he final moments of season one revealed that Penelope Featherington was in fact, Lady Whistledown!
But the shows creators told Entertainment Tonight that they did consider some different avenues originally. It turns out that characters like Daphne, Eloise, Lady Danbury and Brimsley were all the running to be Lady Whistledown.
11. *Spoiler Alert* Lady Wistledowns identity isn't revealed until the fourth book. *Spoiler alert*
There are many differences between the books and the Bridgeton series. Although Lady Whistledown is revealed to be Penelope in both the book and the show, in the books we don't discover this until the fourth novel, Romancing Mister Bridgerton.
Still need more Bridgerton? Check out the entire Bridgerton collection by Julia Quinn online now and discover all the scandal that inspired the hit Netflix show!