Congratulations! You've been chosen to host a baby shower, or, even better, you're the mum to be. What a perfect excuse to get all your friends and family round to celebrate!
Now we all know that baby shower games aren't always the best part of the day, but they should be! Games are not just a lot of fun but a great icebreaker. Can you think of a better way for Karen from work and your Auntie Julie to get talking than smelling chocolate from the same nappy?
It's all about choosing the right games. So we took the time to get together 5 of our favourite baby shower games just for you!
Fun Activities For Baby Showers
Number 1 - Don't Say The B-Word / Baby Bingo
If you're a mum to be you know each and every person you've spoken to in the last few months has had their own mum wisdom to pass onto you. Now, don't get us wrong, these tips and tricks are definitely going to come in handy someday, but today isn't just about passing on this well-earned wisdom, it's about having fun. So let's test your group's self-restraint and see if they can avoid saying some of these forbidden phrases.
Number 2 - Grab Your Crystal Ball With Some Baby Predictions
Who doesn't like to be right? Baby predictions can be a lot of fun, for you and your guests, these cards let you predict the birth date, weight, eye colour and hair colour of your baby to be. But watch out, if you decide to play this game you are opening up yourself to some scrutiny, there's a good chance people will be eyeballing your bump all day trying to guess the baby's weight.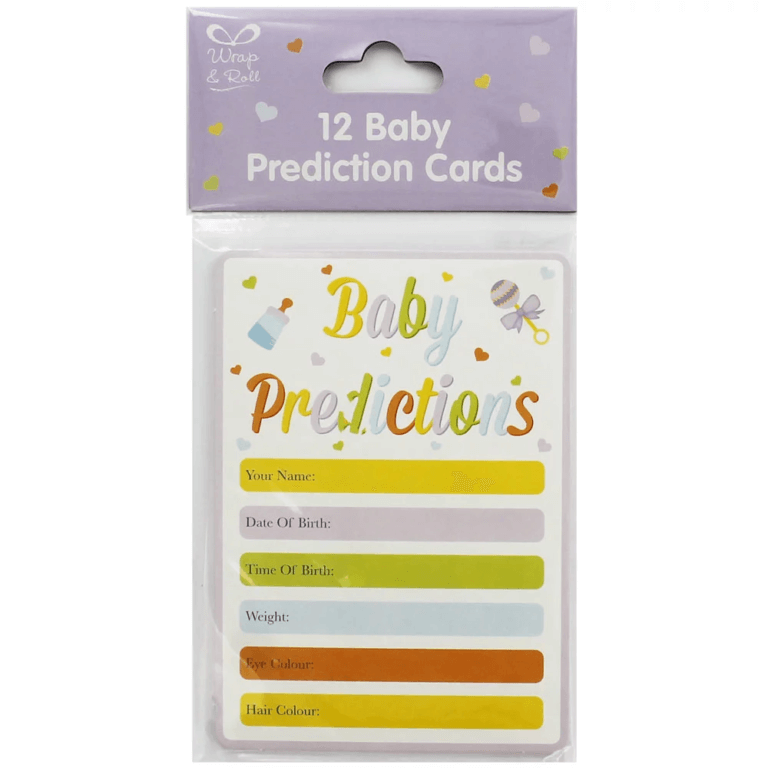 Number 3 - Baby Prop Selfies
Baby showers aren't just about looking to the future, they're also about making memory's in the now! These props are the perfect way to add some fun to your compulsory selfie sessions.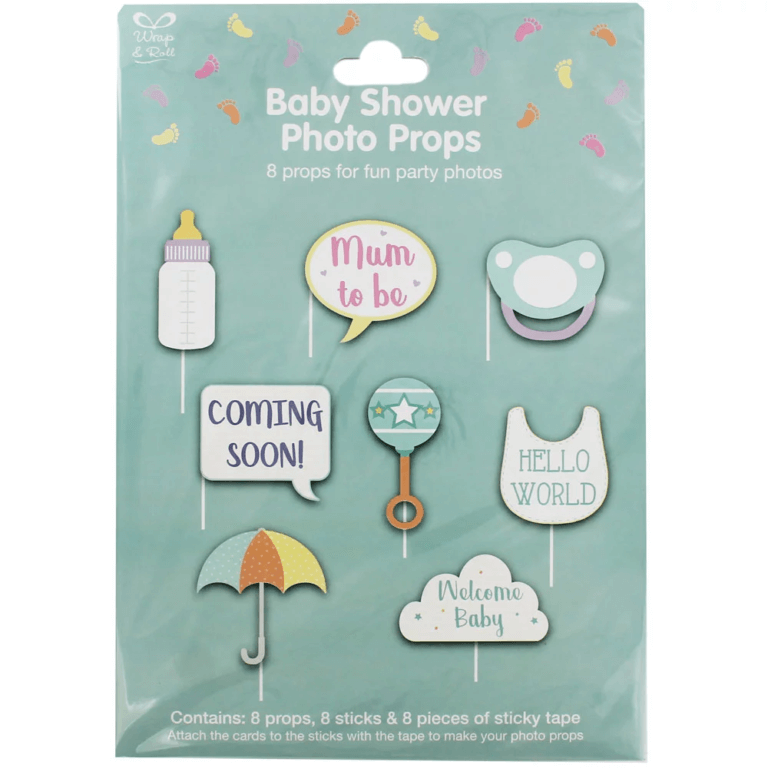 Number 4 - Test Your Baby Brain With Some Brainteasers
Forget what they say about baby brain, you can still solve a brainteaser with the best. These word searches are a great game for the staggered arrival of your guests, sit them down and let them get chatting about what words they've managed to unscramble.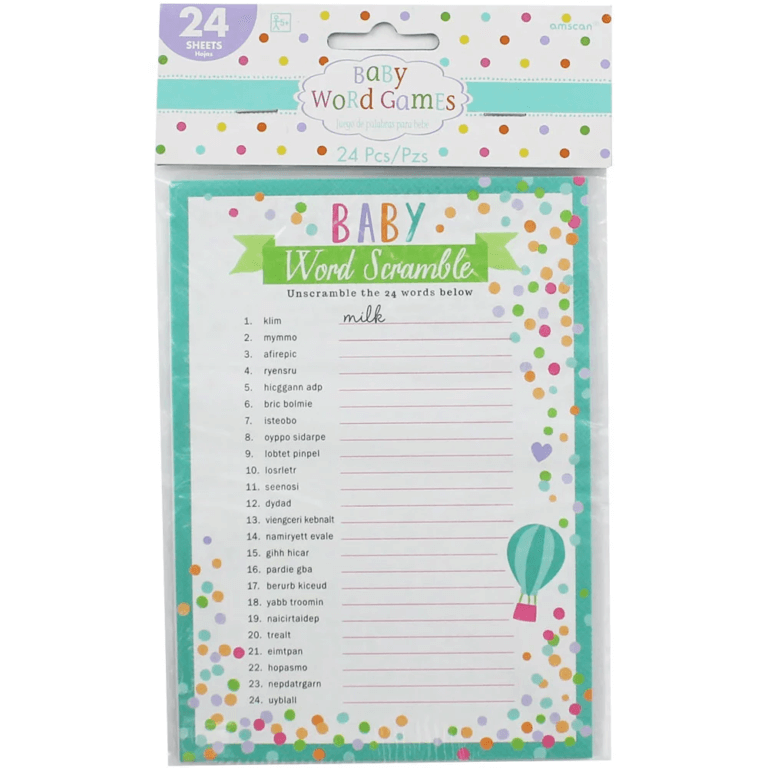 Number 5 - Get Crafty By Designing Some Bibs Or Babygrows
Time to get personal, no one knows you better than your guests, so who better to design some thoughtful bibs and babygrows than them! Let your guests get creative with some plain white bibs or baby grows and some easy to use fabric stamps. It doesn't require much skill buts it's a lot of fun to judge and pick your favourite at the end.
Shop our full range of baby shower gifts and games here!