How we are keeping our customers and colleagues safe
Making it #workstogether
Hibernation Status:
All of our stores across England and Wales are now out of hibernation and open and trading as normal. To check out the opening hours of your local store please use the store locator.
In line with local government advice some of our stores remain in temporary hibernation:
All stores in Scotland (Lockdown measures expected to be lifted 26th April)

Our store in Douglas Isle of Man (Lockdown measures TBC)

All stores in Northern Ireland (Lockdown measures TBC)

All stores in Southern Ireland (lockdown measures TBC)
A full list of stores that are currently CLOSED can be found here. We are regularly monitoring the lockdown situation across all nations and we will update this page accordingly as and when new advice is received.
The safety of both our customers and colleagues is something we take very seriously and COVID secure health & safety and social distancing measures will remain in place when we reopen to ensure the safety of everyone.
Social Distancing in-store: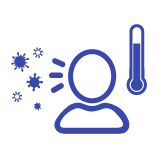 If you have any of the following symptoms,
please do not enter the store:
Continuous Cough
High Temperature
Loss of Taste or Smell
- All of our stores have had a risk assessment carried out and approved before opening to ensure they comply with the Government guidance on managing the risk of COVID-19 ensuring we provide both customers and colleagues with a COVID secure environment.
- All our colleagues have received training and will be regularly updated with any changes that may be made to the government guidance over the coming months.
- We are operating to a maximum number of customers in our stores at any one time, if we reach full capacity we will use a '1 in 1 out' method. This may mean you have to queue for a short time outside the store, at a safe social distance from other customers, in a clearly highlighted area.
- When inside the store we have clearly marked the floor with stickers spaced at a minimum of 2 metre intervals.
- Where possible we kindly ask that customers refrain from touching the products unless they intend to purchase them.
- In this 'new normal' our colleagues are committed to serving all our customers with both courtesy and respect, we kindly ask that you treat them in the same manner.
Hygiene in-store:
The following colleague hygiene principles are being implemented across all of our stores:
- We have installed cleaning stations at the front of all our stores providing anti-bacterial cleaner to all our customers offering them with the option to clean down their baskets before use.
- The till point, baskets and any door handles will be cleaned at regular intervals with anti-bacterial cleaner.
- At the till point we have installed screens and encourage contact free (current limit increased to £45/€50) or card payments where possible, although we will still accept cash.
- Customers will also be asked if they would like a receipt before being issued with one and loyalty cards will be scanned by the colleague through the screen with a hand held scanner.
- Our colleagues have been provided with anti-bacterial hand gel which they will use after every transaction.
Use of Face Coverings:
The government have made it mandatory for customers to wear face coverings when shopping in stores and supermarkets. We ask that all our customers respect this ruling to help keep themselves, our colleagues and others safe. Our store colleagues have to wear a face covering, in the absence of a protective screen. They have been provided with visors and face coverings with the option to wear a face covering of their own choice if preferred. All of these measures are in addition to our other mandatory COVID-19 hygiene guidance.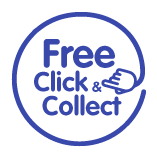 Click and Collect:
Our free Click & Collect service is available in all trading stores across England and Wales on all orders over £10.
This service is currently not available from stores in Scotland, Northern Ireland and Southern Ireland.
Our website remains fully operational and offers a safe, contact free, home delivery service.
Together Card and Gift Cards:
All reward vouchers issued across January and April will be valid until 30th June 2021.

Gift cards that were due to expire while our stores were closed (January – March 2021) will also be extended until the 30th June 2021.
If you have any questions relating to any loyalty voucher or gift card redemption please call our customer service helpline for assistance on 0121 313 6050.
Refunds:
UK & Welsh stores only: We have temporarily extended our standard refund policy and will honour refunds on purchases made in December 2020 until Sunday 9th May 2021. The products must be returned to us in a saleable condition, together with the receipt as proof of purchase.
To help reduce the risk of transmission of the coronavirus we have put in place social distancing measures to reduce interaction between people in our warehouses, this also includes the introduction of additional controls in higher risk areas and changes to our current ways of working to meet them. To find out more please click here:
Support Centre:
Our Support Centre currently remains closed, except for essential business, for the time being with all of our centre colleagues working remotely from home and we will review this process periodically.
Community and Charity Support
#WorksTogether
Our social media and email content will continue to support low-cost, fun, home based activities for all sharing new ideas on a daily basis encouraging everyone to get creative and share their inspiration with the rest of our fans hopefully helping make each day a little brighter. Join us on Facebook or Instagram @TheWorksStores or register online for access to our emails to get involved.
NHS Covid 19 Trust Support
We continue to work under the advice of the NHS Charities Together on a series of own label products where the sales will directly be donated to support the COVID-19 appeal including our popular 'Hope the Rainbow Fairy' picture book which is supported with celebrity story readings. We also launched, via our social media channels, a hugely successful competition which will see several of our social media follower rainbow designs created into an exclusive, bespoke jigsaw where all profits will be donated to the COVID-19 appeal.
Cancer Research UK
Cancer Research UK remains our nominated charity and we continue to support them during these unprecedented times. We also look forward to resuming our community fundraising events in our stores but only when it is safe to do so.