Colleen Hoover (or COHO if you're cool) might just be the most popular novelist on the planet at the minute. Thanks to a surge in popularity from the BookTook community, she has seen her novels become bestsellers and spawn a group of fans so dedicated that they've got their own Facebook page and name – CoHorts.
But knowing which Colleen Hoover book to read first can be difficult.
Because she was self-published for a long time and she's such a prolific writer, a number of different series were released in the same year, which means it's not really a case of working through them by year. Then you have the fact she has both Series and Non-Series books, which adds an extra layer of complexity to the choice.
That's why we've decided to pull together what we think is the definitive list of Colleen Hoover books to read in order.

Colleen Hoover Books In Order: Standalones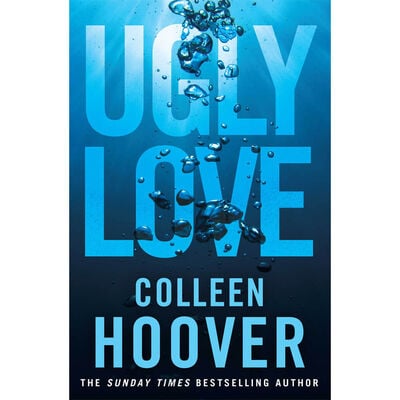 Tate Collins doesn't have time for a relationship, but when airline pilot and love cynic Miles Archer appears in her life, there's a mutual attraction neither of them can deny. So, with a purely physical arrangement, it seems like the perfect plan until rules get broken, hearts are shattered, and love gets ugly.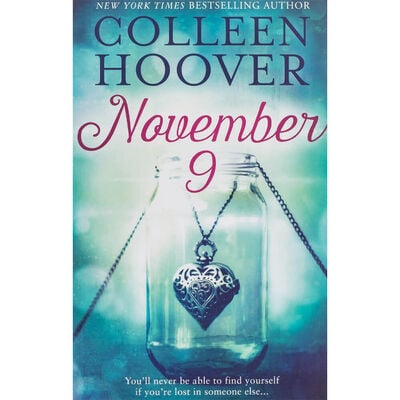 November 9th marks the anniversary of the day Fallon lost everything when a fire scarred her for life. But this year, November 9th changes for the better when she meets Ben. But Ben is withholding secrets that could turn November 9th back into a living nightmare for Fallon in a huge plot twist.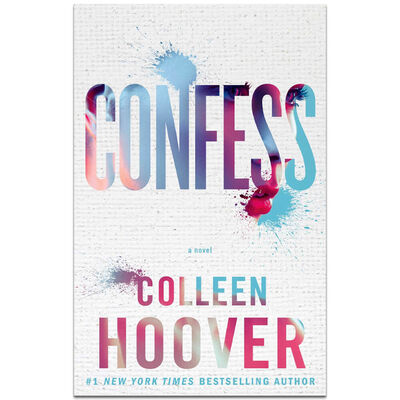 Auburn Reed is tired of making mistakes and ready to put her life back on track when she walks into an art studio looking for a new career. Instead, she meets Owen, an enigmatic artist she finds irresistible, but as romance blooms, Auburn discovers that Owen harbours a huge secret that could destroy everything.

Too Late (2016)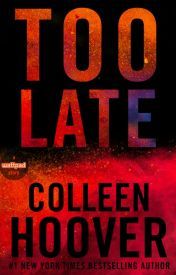 Trapped in a relationship with dangerous, corrupt businessman Asa Jackson, Sloan is desperate for a way out. With dark and violent episodes, we witness Asa doing anything he can to stay ahead of Sloan and to control her by all means necessary.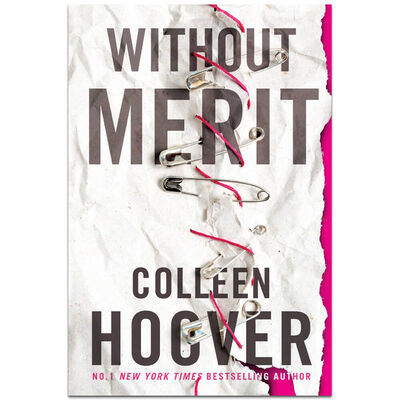 The dysfunctional Voss family include a cancer-surviving mother, a father who's now with his ex-wife's nurse, an odd half-brother, some perfect siblings and our protagonist, Merit. Merit Voss finds Sagan, who puts the spark back into her life, but she faces losing him when she unearths a dark family secret.

Never Never: The Complete Series (2017)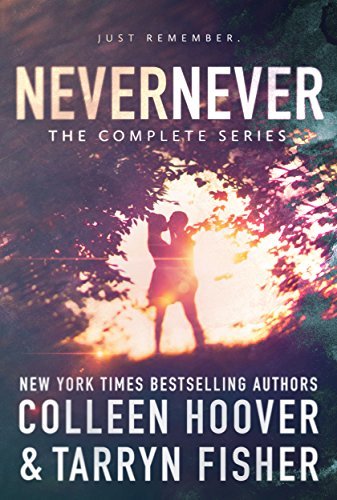 Friends since childhood and falling in love at the tender age of fourteen, Charlize Wynwood and Silas Nash share a lifetime of memories. Until one morning, they wake as strangers with any memory of their relationship mysteriously gone. As they discover why and how this has happened, the whole existence of their relationship is in danger.
Verity (2017)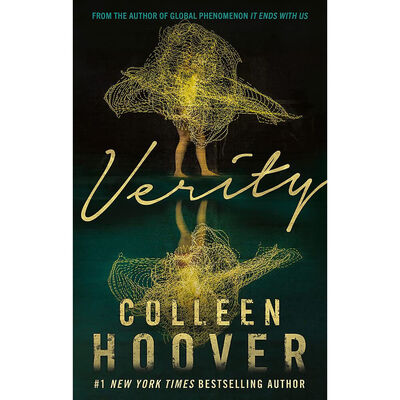 When Lowen Ashleigh has the opportunity to save her literary career writing for the injured bestselling author Verity Crawford, she takes it without question. Whilst researching Verity's notes, she discovers a private manuscript that could devastate Jeremy Crawford, Verity's husband and a man Lowen is finding herself undeniably drawn towards.

Regretting You (2019)

When a warring Mother, Morgan Grant and her sixteen-year-old daughter, Clara, lose the one person that can keep the peace between them, their ability to coexist is at a breaking point. Beloved Father and husband, Chris, is the victim of a tragic accident, but what really happened? As the truth emerges, it threatens to destroy their relationship forever.

Heart Bones (2020)
Beyah has had to make her own way in life after an upbringing of poverty and neglect. A death in the family means Beyah has to spend her summer in the mountains with her estranged father, where she meets Samson, the privileged boy next door. Unlikely lovers, the pair are drawn to each other, with dramatic, romantic consequences.

Layla (2020)
After suffering a traumatic hospitalisation, Layla is whisked away by her partner, Leeds, to the B&B where they first met in a bid to help heal her emotional wounds and aid her recovery. But when Layla's behaviour inexplicably alters, Leeds is comforted by B&B guest Willow and is forced to make some tough decisions.

Remainders of Him (2022)
Kenna Rowan has spent five years in prison for a grave mistake. Now back in the town, she was forced to leave behind. She does all she can to form a relationship with the daughter she abandoned. Redemption is tough, but there's one man who hasn't given up on her - Ledger Ward, the remaining link to her daughter.

Colleen Hoover Books In Order: Series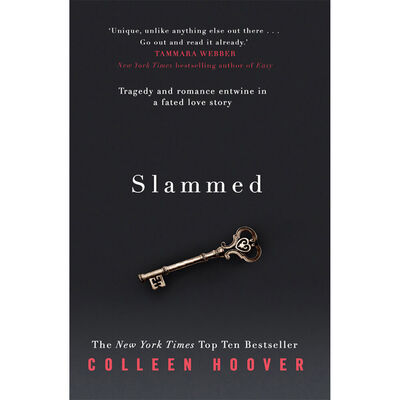 After the unexpected death of her Father, Layken reluctantly moves across the country with her Mother for a fresh start. But when Layken meets her new, handsome, slam poetry-loving neighbour, Will Cooper, the move doesn't seem that bad after all. But how will their blossoming romance handle a dark secret..?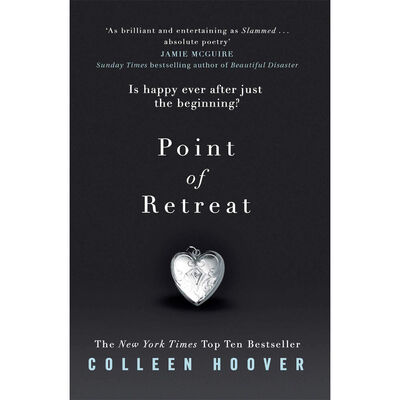 After surviving the things that tested them in the beginning, Layken and Will are sure their love is stronger than ever. But the tests keep coming with the death of Layken's Mother, and Will is soon desperate to prove to Layken that he's the man she believes he is.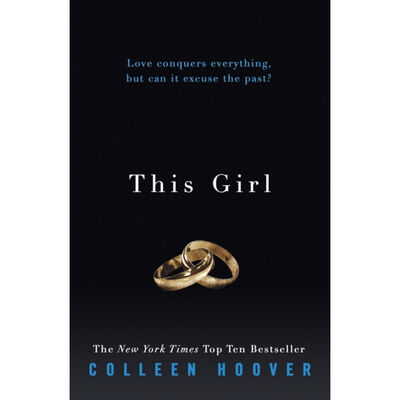 Layken and Will are now married, and both enjoy a secure life together. But Lyken's need to learn all she can about her husband puts pressure on him as he struggles to keep bad memories buried. Will gives in and reveals his most intimate thoughts and feelings, along with some shocking confessions from their early life together.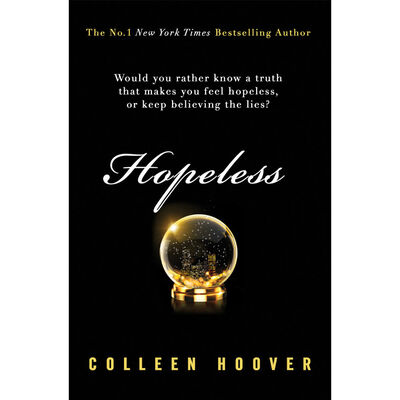 High School senior Sky and Dean Holder share a passionate young love for each other as well as devastating pasts. Their well-kept secrets and troubled pasts are forced to the surface, with Sky, and Dean pushed to choose between the hopeless truth and the empty lies they tell themselves.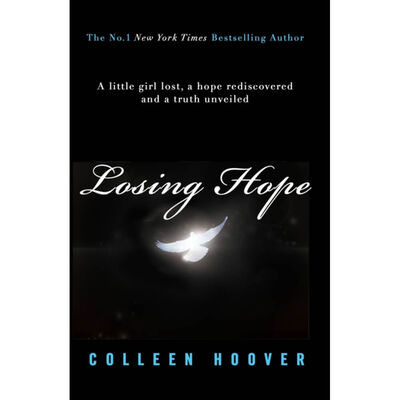 Dean Holder is plagued with guilt over the daughter he lost contact with years ago, spending his entire life searching for her. But when he finally reconnects with her, his guilt is replaced only with regret and the need to dig deep and accept his life choices.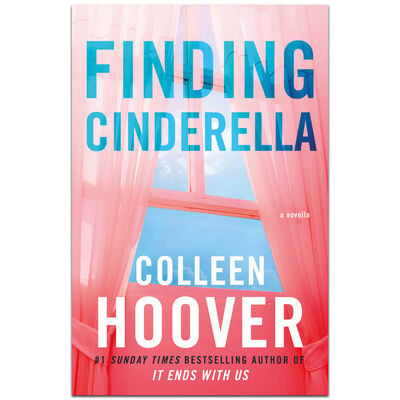 A real-life fairytale unfolds for eighteen-year-old Daniel and a mysterious girl one dark night, which after an hour of intimate make-believe, she disappears without a trace, just like Cinderella. After a year of wondering what happened to her, Daniel's Cinderella reappears in the form of Six, an enchanting girl who could be his dream woman or his worst nightmare.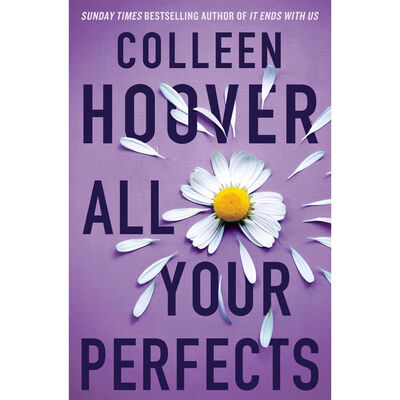 Nobody is perfect, and no two people know this more than married couple, Quinn and Graham. After a past built on mistakes and secrets, the couple fights for marital survival, hoping to build a future that will last. But is their love past repair? A gripping, heart-breaking read.
Finding Perfect brings together characters and storylines from Hopeless, Losing Hope, Finding Cinderella, and All Your Perfects. Delivering the conclusions we've been waiting for through the eyes of Daniel from Finding Cinderella, this is the heartwarming ending you wanted.

Maybe Someday Series

Maybe Someday (2014)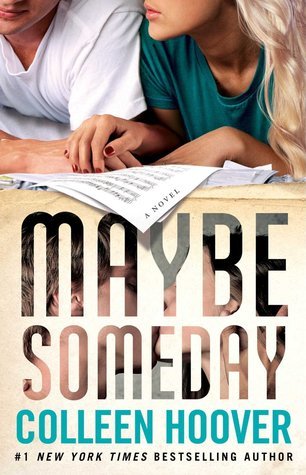 Sydney is living an amazing life with her best friend and has a caring and loving boyfriend. But Sydney's idyllic bubble is about to burst when she discovers her boyfriend is actually a cheat. Thrown into the arms of musician Ridge, Sydney does her best to move on, but it's not as easy as she'd hoped.
Maybe Not (2014)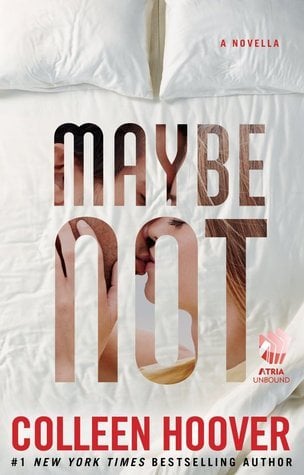 They say there's a fine line between love and hate. Well, Warren is willing to test the theory with a fiery new roommate, Bridgette. The pair move in together with visions of an exciting new connection but soon realise they can't stand to be in the same room. Can Will turn Bridgette's passion into love? Maybe.

Maybe Now (2018)
In the final instalment of the maybe someday series, we meet Maggie - an old flame of both Warren and Ridge in high school, who's recently had a terminal illness diagnosis. Sydney grows suspicious of the care, and interest Ridge is paying to Maggie as she attempts to live life to the fullest while she still can. But is he just being a good friend?
It Ends With Us Series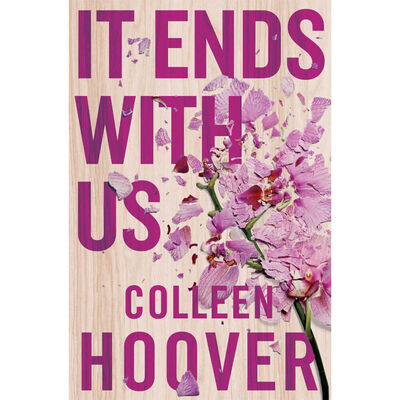 Although he has a stubborn 'no dating' rule, Lily appears to have met the man of her dreams in handsome neurosurgeon Ryle Kincaid. She starts to wonder if it's all too good to be true when Lily's first love Atlas Corrigan appears back on the scene to put more doubt in her mind.
It Starts With Us (TBR October 2022)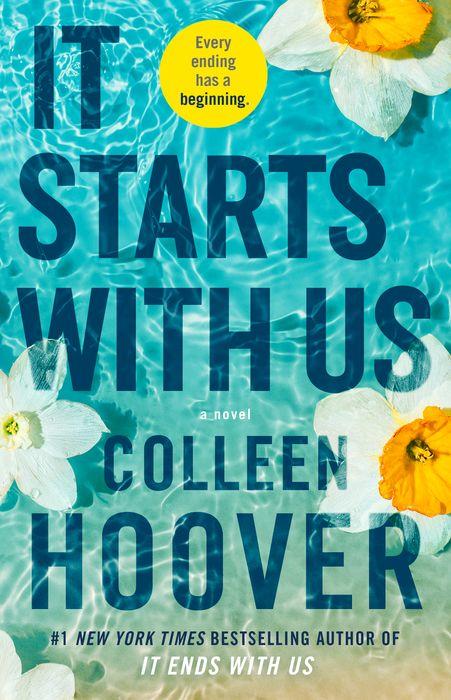 Released in October 2022 in the prequel to It Ends With Us, we hear Atlas Corrigan's side in the story when it comes to his and Lily's relationship. We can't wait to read the truth!
Colleen Hoover Collections
One More Step (2020)
This anthology features twenty-six authors who were all given the same first sentence. It was then left to them to decide where they took their story, leaving us with 26 wildly different and unassociated short stories. All profits have been generously donated to charities supported by Hoover's organisation, The Bookworm Box.
Two More Days (2021)
A follow-up to the first anthology, Two More Days, features short stories that all begin with the same first sentence. Bite-sized, diverse stories - the perfect way to end your Colleen Hoover binge!
Summary
Now we've laid out the proper order of all Colleen Hoover novels; you should be ready to work through all the romance, mysteries and steamy scenes. Just remember to have plenty of tissues ready for when you inevitably shed a tear or two.
If you want to check out our latest offers on CoHo books, then you can find them on the Colleen Hoover page on our site. Or, if you're looking for other trending books on BookTok, then why not take a look at our BookTook page?