There are many things you may be as a parent - a nurse, full-time entertainer and part-time tantrum negotiator - but there's one thing you definitely are not… A mind reader!
So take the pressure off of this Christmas period by downloading our Christmas wish list.
Our Christmas wish list is the perfect activity to do in the lead-up to the big day, to find out what your little ones want and have enough time to pass the message on to Santa.
And even if you don't have little ones, you could give it to your other half to fill, just to make sure you don't buy any dodgy gifts this year.
Before you get started, why not check out our Christmas shop to get your inspiration juices flowing?
Enjoy!
Download Our Christmas Wishlist Here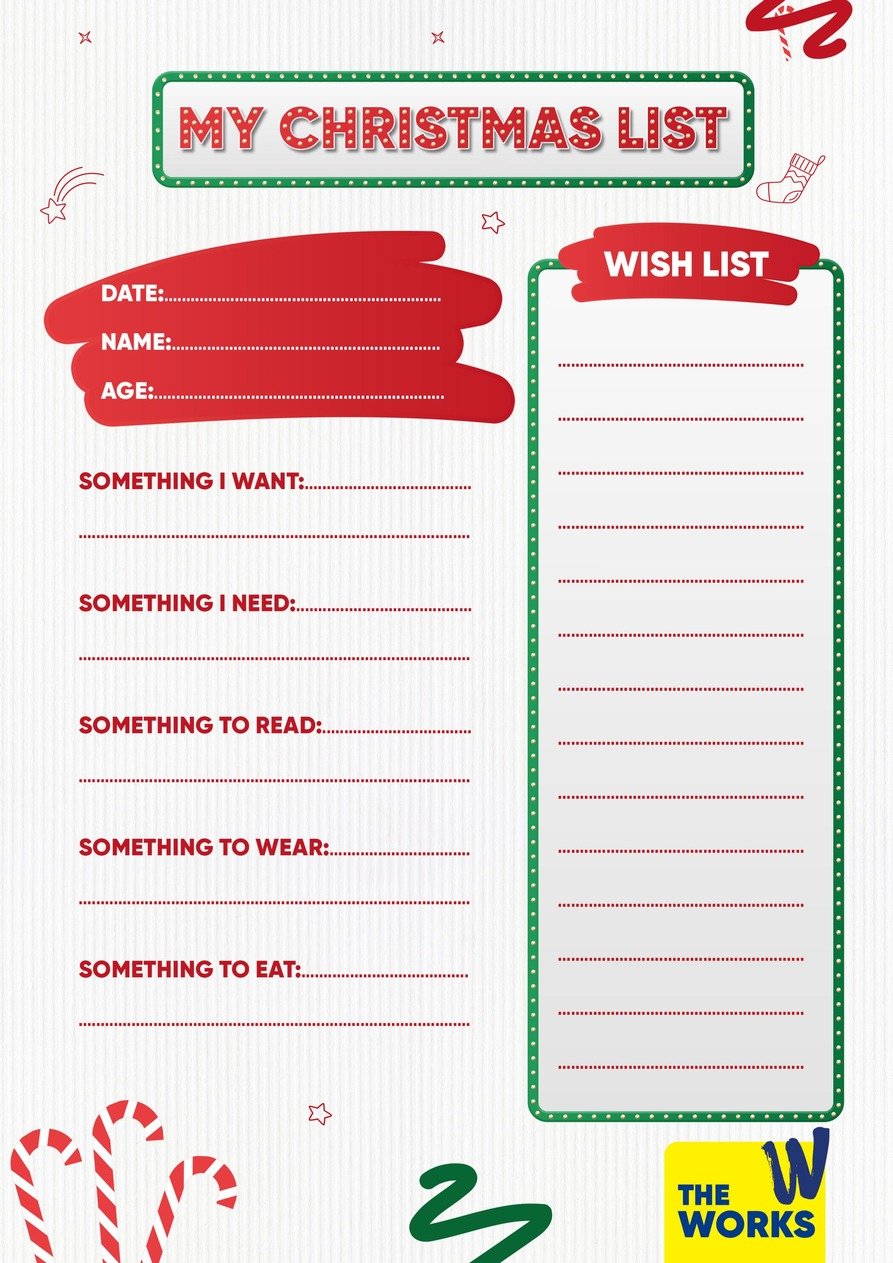 What's in our Christmas Wishlist Template
In this Christmas wish list, we've broken it down into five useful sections to make sure that you've got all the bases covered this year for Christmas gift ideas:
Something I want
A section to unlock that big Christmas gift that they've got their hearts set on.
Something I need
To find out the practical things that they're looking for. This could be the customary pair of socks or maybe something around one of their hobbies that you have no idea about, or even new stationery for school.
Something to read
Every Christmas stocking needs an annual or a good book to read. This section is designed so they can tell you exactly what that book is, leaving you in absolutely no doubt what to get.
Something to wear
Young kids are all so different, so perhaps a jumper is at the top of their list or maybe some new trainers, and if all else fails, a pair of fluffy socks or slippers is always a great choice.
Something to eat
We all know the best thing about Christmas is all the little treats that you get to have. So, to make sure they're the right treats, we've put in a little something to eat section.
ENJOY!
Now, with this downloadable Christmas wish list, you will know precisely what your kids or other grown-ups want (without having to try and read their minds), and your little ones will be able to narrow down their ideas and provide you with a helpful list.
Don't forget to explore our Christmas shop for all things Christmas, including some great decoration ideas!