The Elf on the Shelf phenomenon that is becoming more and more popular in the UK originated in the US as a fun way of keeping kids on their best behaviour in the run up to Christmas. The idea is that the elf that stays on the shelf reports back to Santa each evening to let him know who's been naughty and who's been nice.

Whatever you make of the idea – some think it's creepy, others find it really cute. And if an elf is what it takes to get those kids in line, then why not. The craze has become more of a way for parents to keep sane whilst doing the insane in the name of Christmas magic. For a bit of light relief, many take it upon themselves to come up with fun 'scenes' of the mischievous elves each morning to surprise their kids… But, well, some are not so family friendly as the Elf on the Shelf idea was probably intended to be… And these are undoubtedly the best. OK, they're a little spicy, but trust us, there were worse (hopefully that were never shown to the kids – let's just say some of the elves need a little trip to rehab!).

Hilarious Elf On The Shelf Examples – Grown Ups Only!
When parents enjoy Elf on the Shelf a bit too much…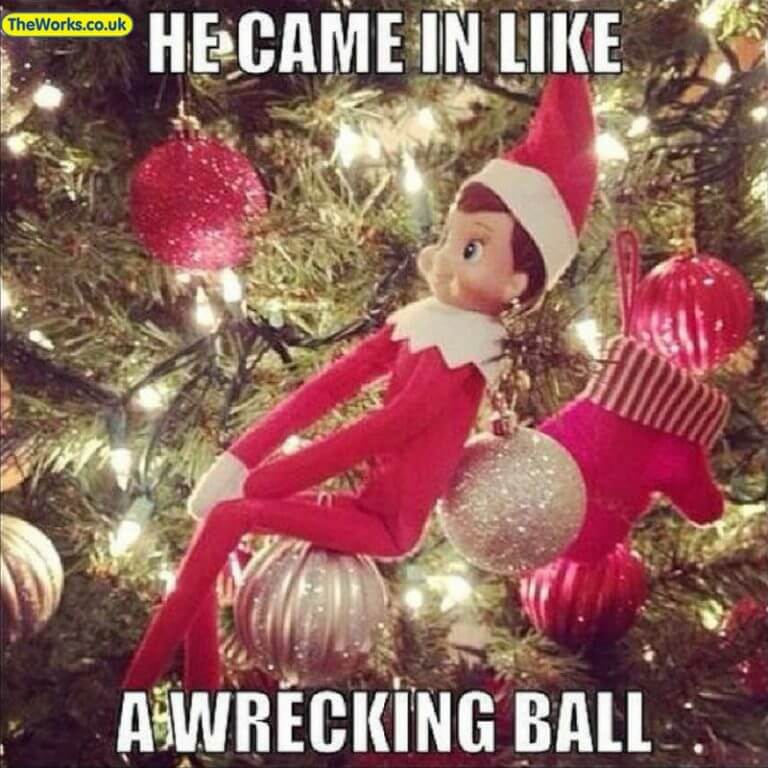 When mischief turns to mayhem…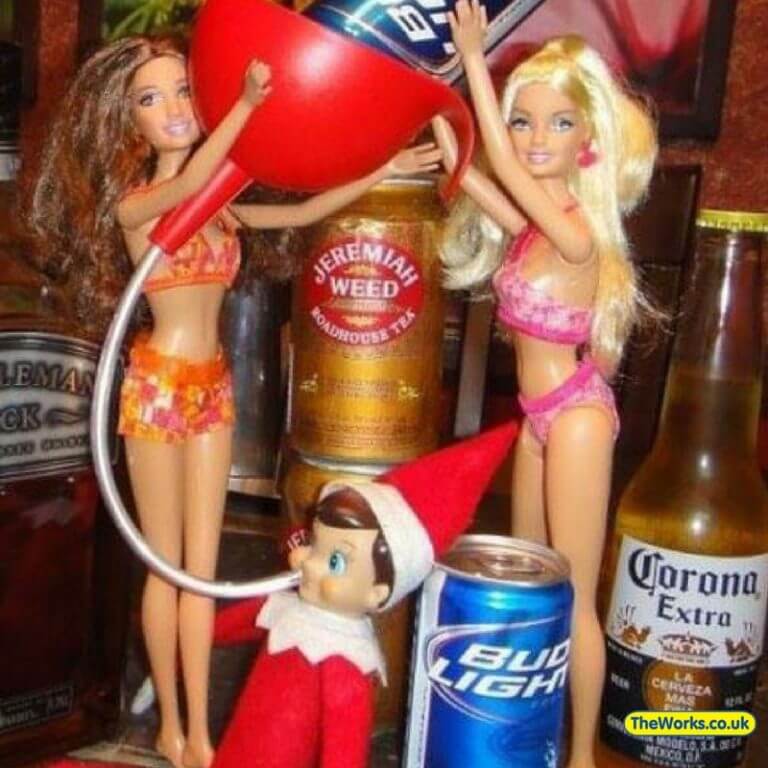 When good elves go bad…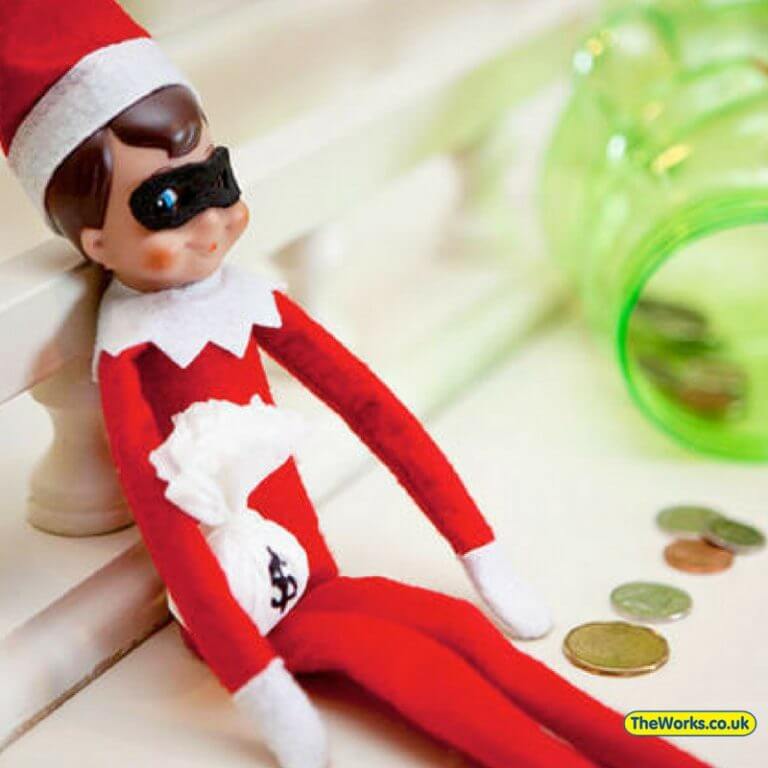 When Elves make the most of their evenings…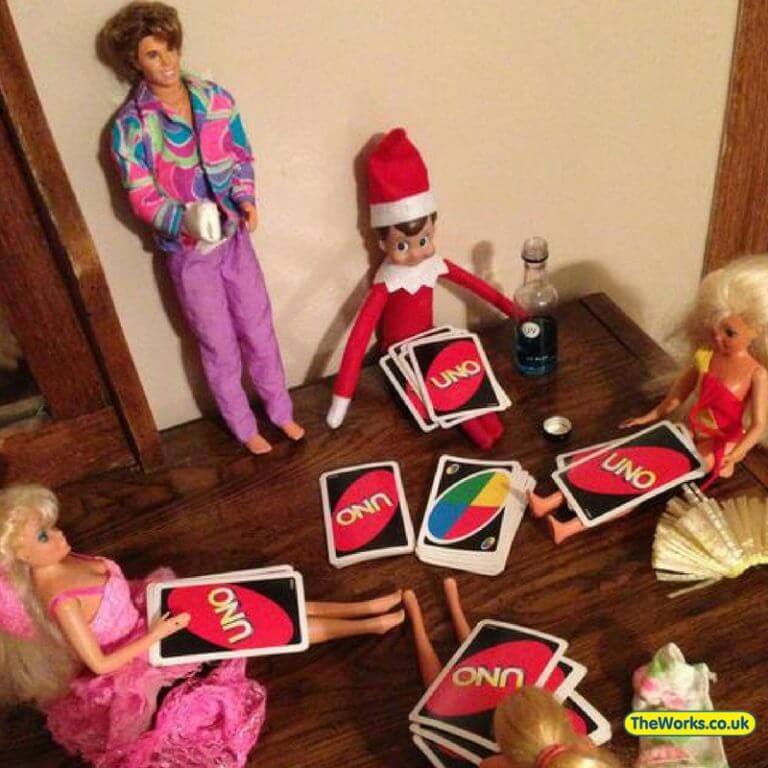 An elf's got to earn a living…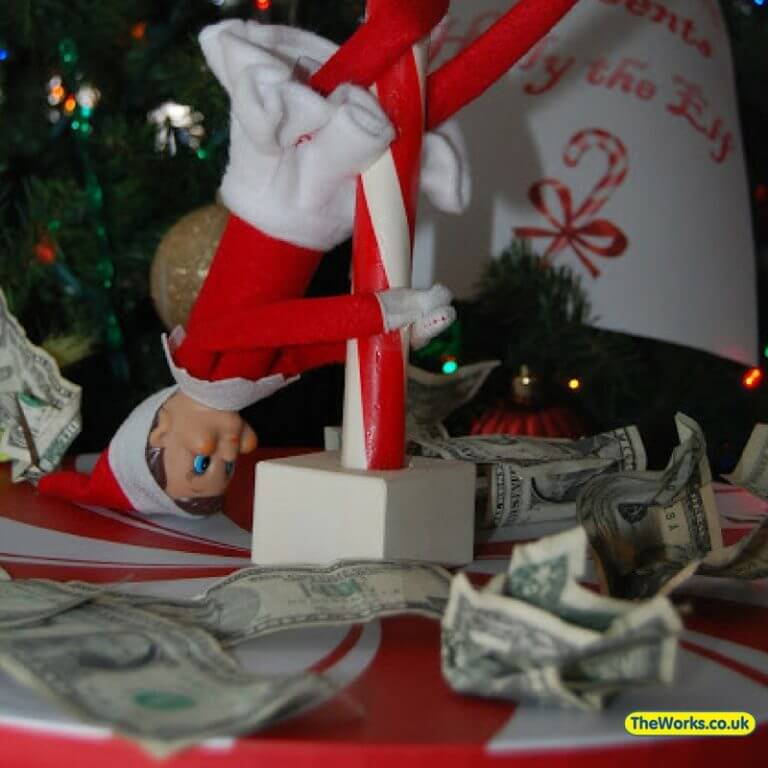 Sometimes elves just aren't that clued up on our world….

That office Christmas party 'mistake'…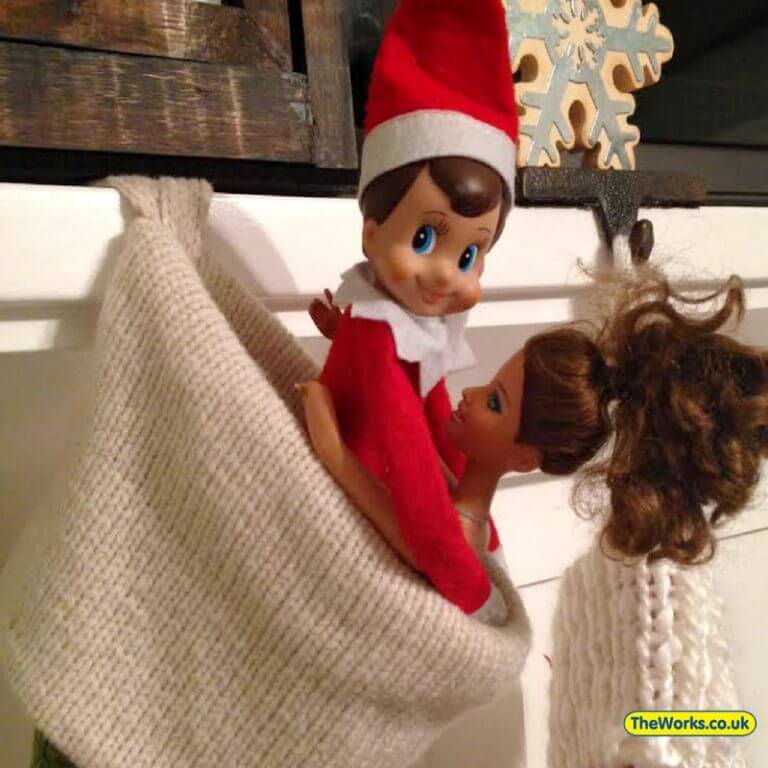 Don't eat those mysterious Christmas cookies that turned up overnight…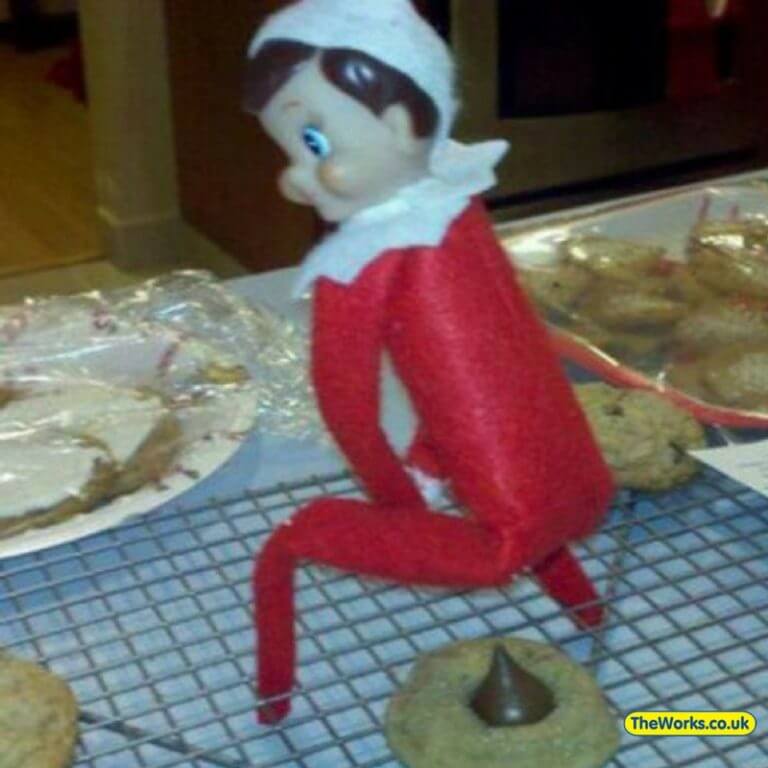 Don't be surprised if the other toys finally snap…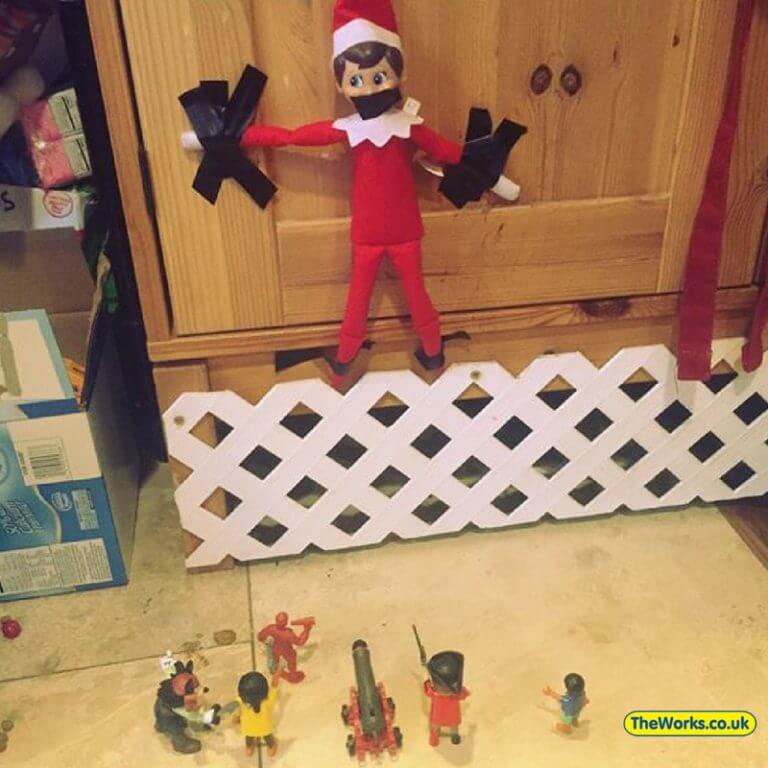 Well, we did warn you they were a bit off-colour!
The Works have an elf on the shelf that is big and cuddly and cute and sure to add some magic to your Christmas.
Want to leave a message to your little ones from their Elf?
Find all our Elf gifts here…