Are you tired of paying the earth for Christmas crackers only to find the same old mini playing cards and metal puzzle games inside? And don't get us started on those jokes! Shop-bought Christmas crackers aren't always what they're cracked up to be, so we've put a step by step guide together to show you how to make your own Christmas crackers instead.
One of the best things about homemade Christmas crackers is that you can personalise the little gifts inside for your loved ones, as well as the little messages, and it will cost you a fraction of the price of shop-bought crackers. And most importantly of all, you get to have fun designing and making your own Christmas crackers, creating your very own unique table-top entertainment for the big day.
Here's what you'll need:
Equipment:
- Pens or paints to decorate
- Scissors or a craft knife
- Glue or clear tape
Supplies:
- A4 Patterned paper or plain to decorate
- Craft rolls
- Ribbon or twine
- Cracker snaps
- Little personalised gifts
- Embellishments
5 step for making homemade Christmas Crackers
Step 1 - Decorate your paper
If you're using patterned paper, you can skip this step. But, if you're going all out and decorating your crackers from scratch, take your plain A4 paper and get creative.
Use a pen, coloured pencils or paint to design your perfect Christmas scene. You can get creative here and draw everything from snowflakes to Santas and his elves. Just remember that you will wrap your design around the cardboard craft rolls, so you may want to make sure your artwork is central so you can see it once the crackers are pulled together.
If you want to get super creative, you could do a different design for each cracker, so it's personalised for each person.
Once you've done decorating, set your paper aside to dry if it's wet.
Step 2 - Build your cracker
Once dry, take your decorated or patterned paper and lay it faced down in a landscape position. Then take one of your cardboard craft rolls and place it in the middle of your paper. Use the scissors to score the paper lightly at the ends of the tube and wrap the tube in your paper before glueing it to the edge.
You should now have a tube that's long and hollow and beautifully decorated by you.
Step 3 - Tie it up
Twist one end of your cracker where you made the score marks leaving the other end open for the moment. Then take some ribbon or Christmas twine and tie a small length around the end of the cracker.
Step 4 - Fill the cracker with goodies
Now, with one end tied, it's time to fill your cracker with the unique prizes and messages you've prepared.
If you want your crackers to make a sound when they're pulled, you'll need to buy some cracker snaps and feed them into it - making a length of the snap is sitting within the end you've already tied up.
Carefully add your small prizes, a hand-written joke or heartfelt message, and if you have some tissue paper, you can include a paper hat too.

Once your cracker is full, seal the other end the same way and finish with more ribbon or twine.
Step 5 - Embellish
To add that extra little bit of flavour to the homemade cracker, you can add a whole range of embellishments. We've used everything from candy canes, bows, snowflakes to glitter to give our crackers that extra pop!
So there you have it—an easy way to make Christmas crackers for this holiday season. Once you've finished this craft, you'll get to watch everyone eyes light up as they open the cracker and get to see those thoughtful gifts you've added.
If all that seems like too much effort, then there is always the option of picking up a Christmas cracker set, so all you have to do is fill the crackers and seal them up.
Have fun creating your own Christmas crackers this year!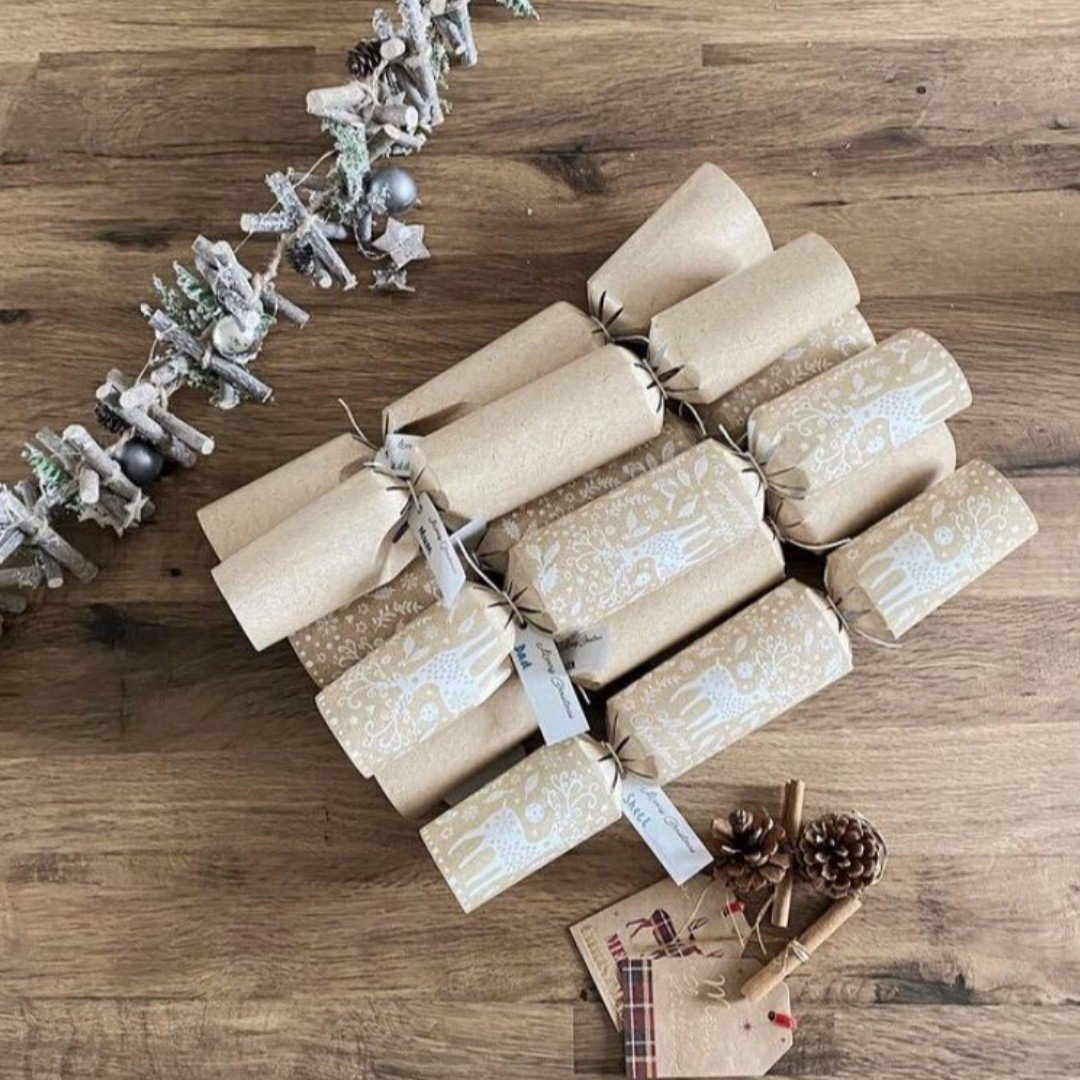 Image credit @poonamshahinteriors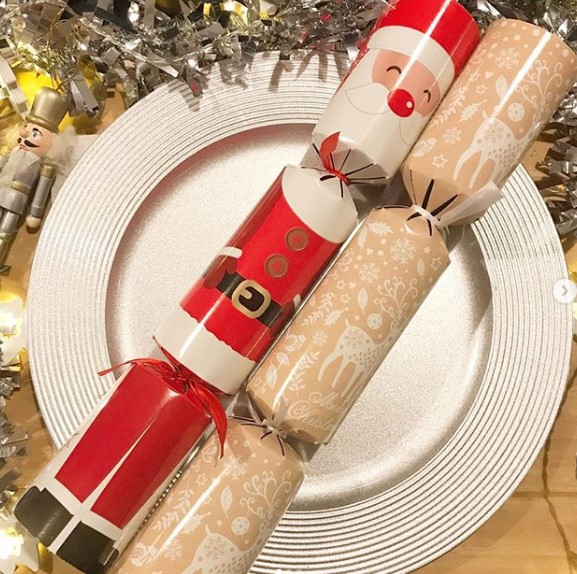 Image credit @mummyest2014