Kids birthday parties can be a real pain in the backside to plan and organise. From getting your child to decide where they want to have their party to persuading them to whittle down their list of friends they want to invite, the struggle is real. Then there is that one big problem that all parents come across, and this is finding party bag fillers to send all the kids home happy with the best party bag they have ever received.
You don't want your son or daughter to be known as "that kid who had rubbish party bags at their birthday party", so making sure your party bag fillers are the best around is vital. It can become stressful scouring shops for party bag fillers and the last thing we would want is to have you pulling your hair out over something which could be made so simple. That's right, we know how to make party bag fillers simple!
We're not going to give you any old rubbish party bag fillers either, because we know from our own experience that there is nothing worse than a party bag full of rubbish sweets and toys. Forget finding party bag fillers in the shops, we have found some awesome ways to make your own party bag fillers that are bound to go down a treat!

Build a Snowman Frozen style, our favourite of all party bag fillers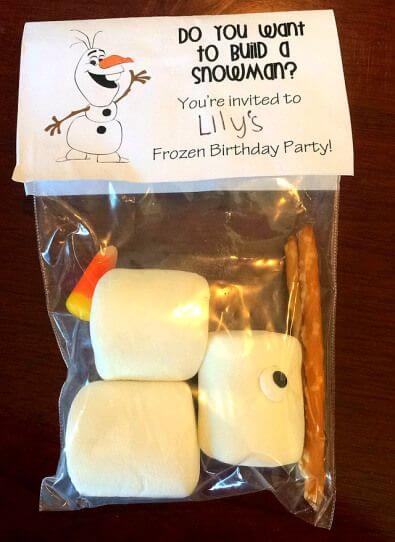 Marshmallows for the body and twiglets (or even chocolate!) for the arms. Use chocolate buttons for well, the buttons. Oh and the eyes. Finish it off with an orange sweet for the nose. End result? Olaf from Frozen, and he's edible. Lily's birthday party sounds amazing!

Candy Skewers, sounds delicious!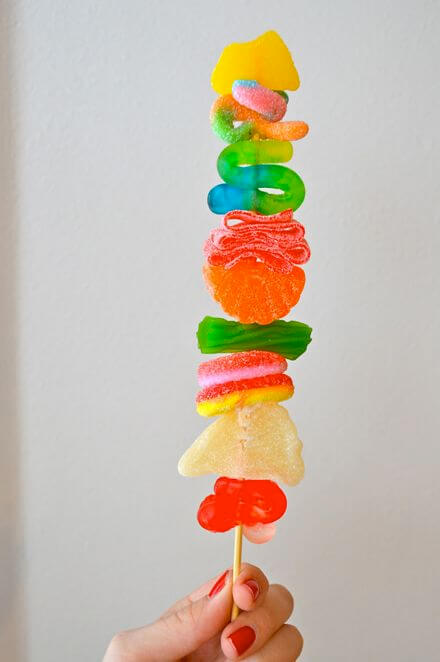 Get a skewer (obviously) and then lots and lots of chewy sweets, like wine gums and Haribo's for example. Stick the sweets on the skewer and you have yourself a candy skewer. Perfect for any party bag!

Minecraft Bookmarks, you can't go wrong with these!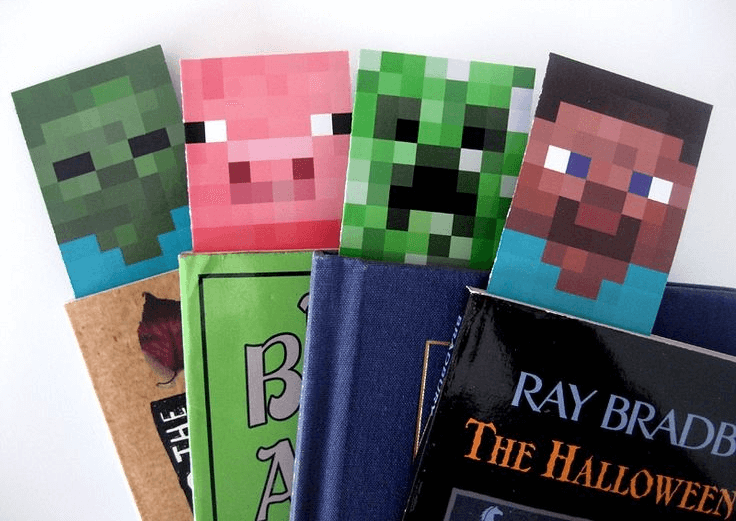 Anything Minecraft related is bound to go down an absolute treat at a kid's party. Not only will children find Minecraft bookmarks really cool, but it might be the one thing that will get them reading again! You can print them off online for free or make them yourself. Simples!

Minion Bubbles Set, easiest party bag filler ever?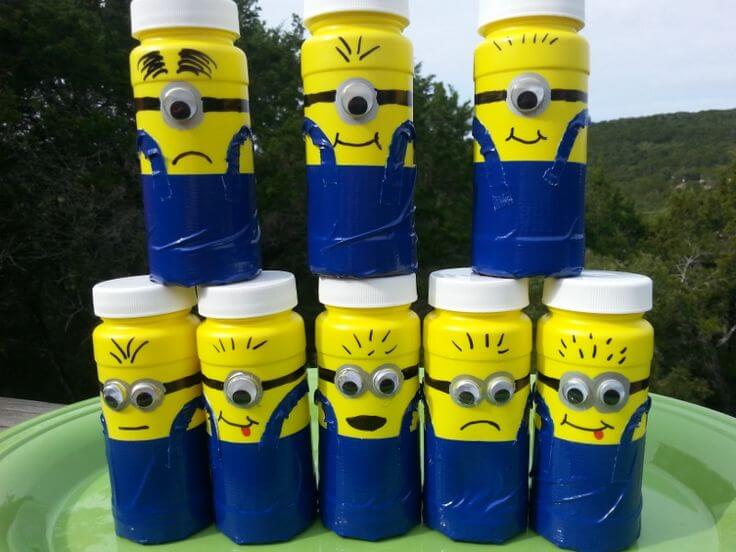 Kids go crazy for Minions, they absolutely love them. This is pretty straight forward. Find some yellow tubes and fill them with bubbles. Even better, try and get some yellow tubes with bubbles already in them. Then decorate them to look like Minions. It really is that easy!

Loom Band Bracelets, we want one.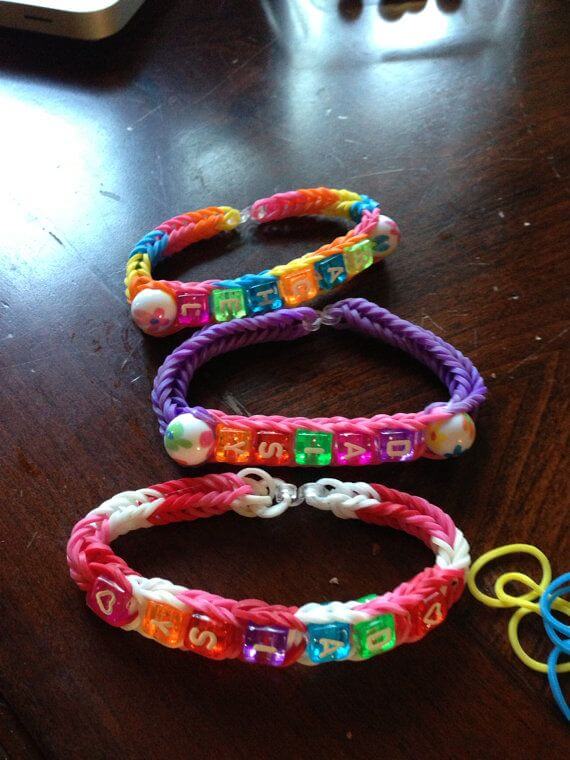 Loom bands are all the range right now and we know how creative kids can be. We're not expecting you to create bracelets like the one above, but get some beads and loom bands and let the kids have a go! Girls in particular will love this, a must for a party bag!

A Batman Mask for all those wannabe superheros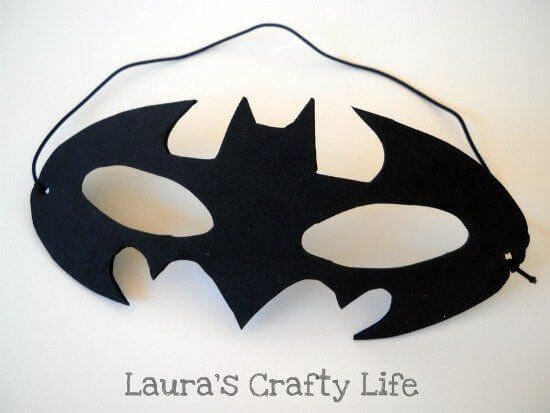 Everyone loves dressing up, especially kids. This, again, is pretty simple. Get some black card or felt, anything you can find really. Then do your best to cut it into the shape of a Batman mask. What could possibly go wrong? Definitely ideal for party bags for a boys party!

That should be some inspiration for you! If after that you still need some more party bag fillers, check out our store here where we have some great party bag fillers fit for any party bag! Think you've seen some even more creative party bag fillers than ours? Then send us yours to our Facebook page!