Pencil cases aren't just something that keeps all your stationery in one place. They're also a reflection of who you are. They give away a little bit about your personality – whether that's what movies you're into, what your favourite colour is, or even whether you're a super organised person.
That's why they are probably the most important bit of stationery to get right.
To make back-to-school shopping that little bit easier this year with pulled together a lite of the best pencil cases to buy. We've included something for everyone on the list, so we should have something for them whether they're 13 going on 30 or a bit of a Potterhead.
11 Best Back-To School Pencil Cases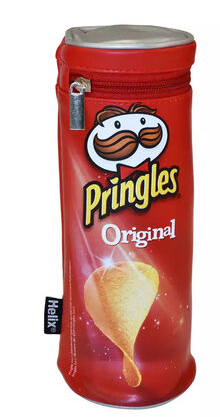 If you've got a cheeky child that lives for snacking (and who doesn't?), this Pringles pencil case from Helix will be perfect for their return to school! Available in all the classic colours; red (original), blue (salt and vinegar) and green (sour cream and onion), your Pringles-obsessed pupil can happily store all their essentials in a zip-up pencil case that will make them and their classmates hungry for break time!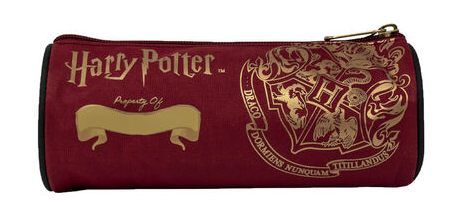 This is the best pencil case for any little Potterhead. Emblazoned with the crest of Hogwarts and with a space for your wizard's name, this Harry Potter pencil case will make your child feel like they belong in their new school house - be it Gryffindor, Ravenclaw, Hufflepuff or Slytherin! Keep all your stationery (and your wand) safe in this barrel pencil case for every muggle lesson.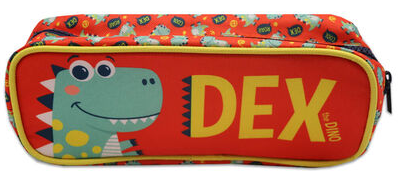 Dinosaurs have had a boost in popularity in the last few years, and kids, in particular, are dino crazy! Dex the Dino is a fun dinosaur character who's bound to make your child smile every time they place it on their desk this term.
If you're rushing around trying to get everything ready for the next school year and worried you've forgotten something, then why not check out our back-to-school checklist!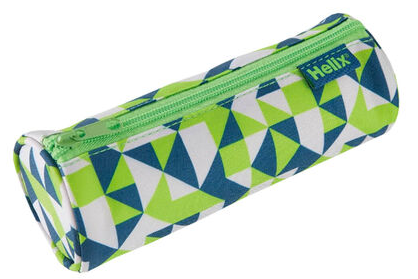 If you're looking for something a bit jazzier that's perfect for your budding artist, then this funky geometric pencil case from Helix is a perfect choice. Cylindrical with a stylish green zip, your kit will proudly place this pencil case on top of their desk, keen to show off their individuality and unique style.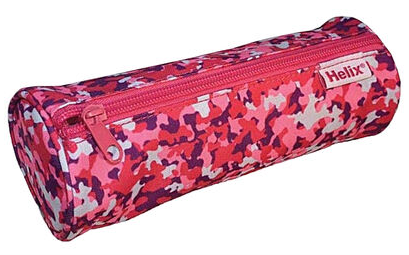 We don't know what it is about the colour pink, but some kids are totally obsessed with it. Pink bedrooms, pink clothes, pink lunch boxes, and now your pink-loving child can complete the set with a pink pencil case. With a funky pink camo-style material, we think this is the perfect choice of pencil case for your little pink lover.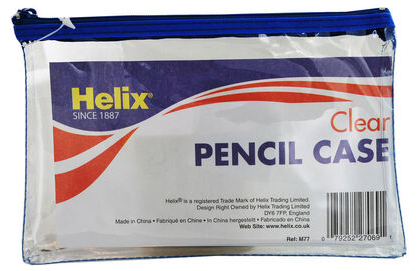 If you're used to shouting, 'Have you got everything you need?' daily, this is the perfect pencil case for you. This clear pencil case from Helix means you can see if you've got everything you need for the day without even opening it up.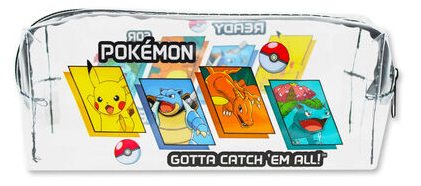 Your little Poke-master is going to love this pencil case. Why? Well, for starters, it has all the best Pokémon on the front of it with Pikachu, Blastoise, Charizad and Venusaur. Secondly, it's see-through, so they can see exactly what they have in it at all times. Both add up to make it practical yet fun for any Pokémon lover.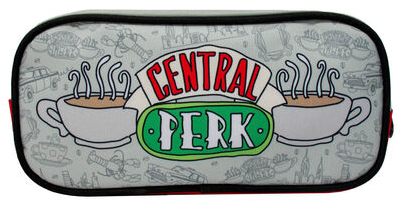 Could this pencil case BE any more perfect for a Friends fan? With this Friends pencil case, your kid can pretend they're hanging out at Central Perk listening to Phoebe sing 'smelly cat' whilst showing off their love for the '90s sitcom. Officially licenced, this easily made our best pencil cases list with its funky retro look and roomy interior to house all stationery essentials.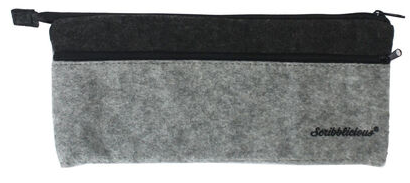 Practical pupils listen up! This pencil case made it to the best pencil cases list because it's incredibly pragmatic with two pockets for super special stationery storage. Finished in a soft grey felt, organised kids will like this simple pencil case that helps them to look efficient and orderly.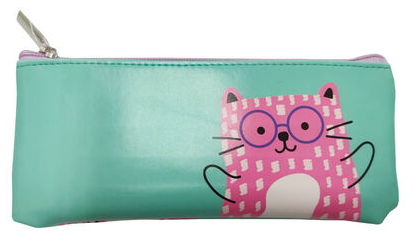 If your kid's bedroom is floor to ceiling full of cute stuff, you may have to make a little bit more room for this. We think this cute pencil case really is the cat's whiskers, with a cool mint colour and a cute character to keep your kids' company all day at school.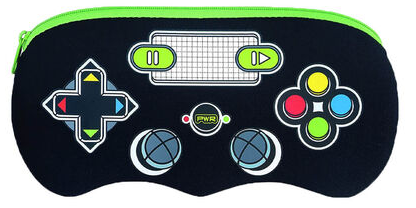 If your little one is happiest with a controller in hand, then we've got the perfect pencil case for them at The Works, and its just £3! This controller pencil case is super fun and will make them feel like they're winning in every lesson with colourful 'buttons' and a zip up compartment for all their school essentials.
Summary
So those are some of the best pencil cases to buy for the new school year. There's a little bit of everything in that list. We've got super cute ones, pencil cases full of nostalgia and even the odd practical one too. If none of those work for you, then you can take a look at the full range in our Pencil Case collection. Or, if you're looking for bits and pieces to fill it, then take a look at our Back To School Stationery collection.