The world has experienced significant changes of late, with more time to think many of us have found ourselves reflecting and focusing on our own mental health and self-development. If you're feeling down, anxious, want to find some new ways to be more productive and mindful in your day to day life or just want to see the world through a different lenses, then this list of our top 10 self-help books is perfect for you.
What are self-books?
But what is a self-help book? Many of our self-improvement books include techniques, inspirational quotes and small general lifestyle changes that can help combat and prevent a range of mental health problems.
In many cases working on small aspect of your life where you can practice self-care will have a huge and long-lasting effect on your mental wellbeing and self-development.
However, as with most things in life these changes can take time and when dealing with continuous mental health issues it is always worth reaching out to friends, family and professionals when possible. For more information on the support available to you please visit NHS.uk
So if you're ready to make some positive changes to your life and mind-set from the comfort of your home then keeping reading, for our 10 best self-development books.
Top 10 Self-development Books
1. Breathe Out by Mind
Perfect for: Teenagers
Rating: 5 Stars
What people are saying about it: "Looking forward to using this with the teens I work with. Lots of really useful info based around mindfulness but not in a new age drippy hippy way!" – Didi G
Breathe Out has been is a self-help book written specifically for young minds and the unique challenges that teenagers face today, it is filled with exercises, techniques and tips specially designed to help you to take a step back and take a moment for yourself.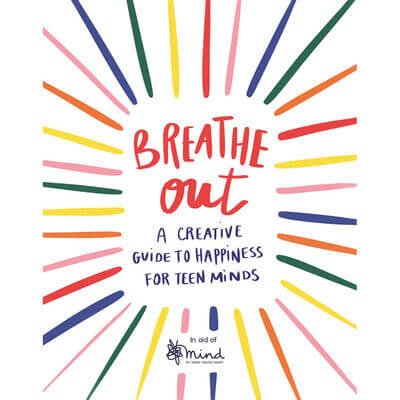 2. Good Vibes, Good Life by Vex King
Perfect for:Thosewanting to live a more beautiful and meaningful life.
Rating: 5 Stars
What people are saying about it: "Really fantastic read. Very insightful and thought provoking" – Anonymous
Discover how to change the way you think, feel, speak and act and you can change the world! Learn how to transform negative emotions into positive ones and find lasting happiness in this beautiful book, from Instagram guru Vex King.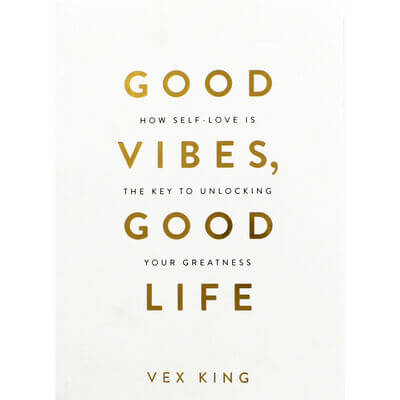 3. The Happiness Journal
Perfect for: Those who love to write.
Rating: 5 Stars
The Happiness journal is a self-development book filled with empowering quotes and affirmations along with practical exercises and tips. This journal will encourage you to reflect upon the moments and experiences that bring you happiness and inspire you to harness it in a meaningful way.
Filled with beautiful illustrations filling in this journal is an opportunity for you to ignore the negativity in day-to-day life and focus on what brings you joy.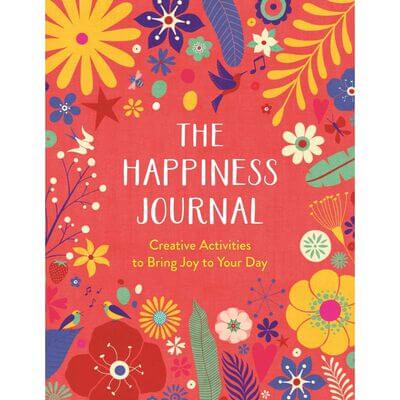 4. How to Quieten your Mind by Anna Barnes
Perfect for: People trying to find peace within modern life.
Rating: 5 Stars
What people are saying about it: "Good book - interesting and enlightening read - would recommend" – Jayne 8311
Filled with helpful tips, soothing statements and calming activities, How to Quieten Your Mind will put you back in the driving seat and help you to feel relaxed, more in control and at peace with yourself.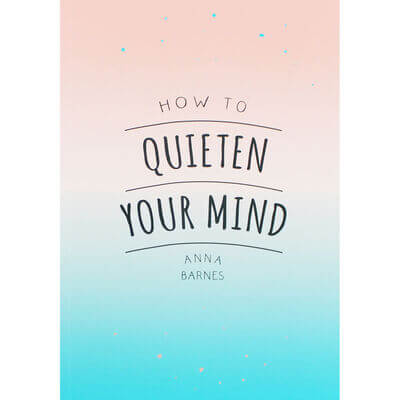 5. Stay Positive by Sophie Golding
Perfect for: Those stuck waking up on the wrong side of the bed.
Rating: 5 Stars
Be prepared to discover your inner optimist with this book, bursting with uplifting statements and inspirational quotes to start looking on the bright side with all powers of positivity!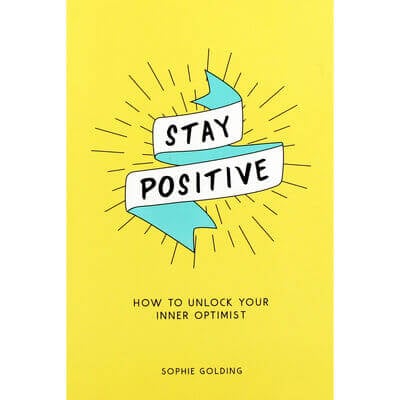 6. Cards Against Anxiety
Perfect for: If you're looking for help on the go!
Rating: 5 Stars
What people are saying about it: "It's the most amazing thing if you can't control your anxiety. I've always struggled for the longest time and never found ways that suit me, but this has changed my life. Honestly." – Katyy
With proven cognitive behavioural therapy (CBT) techniques for dealing with unwanted feelings, this Cards Against Anxiety set is the perfect companion for anyone looking to tackle their worries head-on.
From situation-specific worries to full-blown panics, use the twenty-five wallet-sized cards to control anxious feelings - whether you are dealing with anxiety at work, school, home or travelling!
7. The Greatest Secret by Rhonda Byrne
Perfect for: Those also looking for a great read.
Reflecting on the author, Rhonda Byrne's own journey, Join her as she sharesthe most direct way out for those experiencing hardship. From accessible practisesthat can be immediately put to use toprofound revelations that take you on an incomparable journey.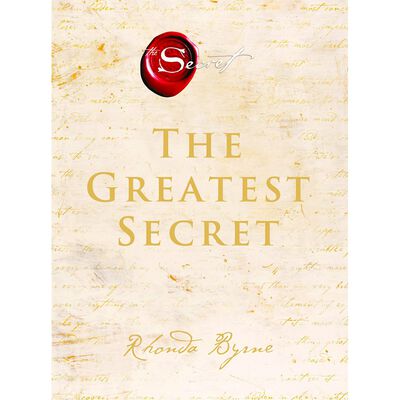 8. Change the Story by Kristine Pidkamany
Perfect for: Ideal for those who love to journal looking for self-development.
An interactive journal filled with guidance, prompts and plenty of writing space to explore your personal journey and turn dreams into positive actions to make a difference in the world.
Inside you will find writing prompts, activities and meditations that inspire and encourage your journey of self-empowerment.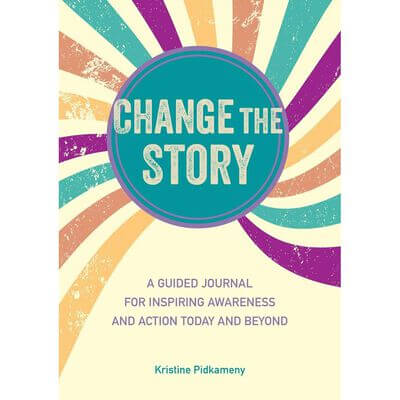 9. It's Ok Not To Be OK by Claire Chamberlain
Perfect for: For those looking for good advice and kind words.
Rating: 5 Stars
What people are saying about it: "Brilliant little book bought for son to help with an assignment in school and he found it helped him too." – Donna Marie
Into every life some rain must fall... Nobody is fine all the time.This clear and comforting guide is here to help you understand the mental health issues that can affect us all, and to help you look after your mind, body and soul through self-improvement.
Touching on a range of topics, including anxiety, depression, loneliness, stress and self-esteem, this is a book for anyone and everyone who needs good advice, fresh ideas and kind words.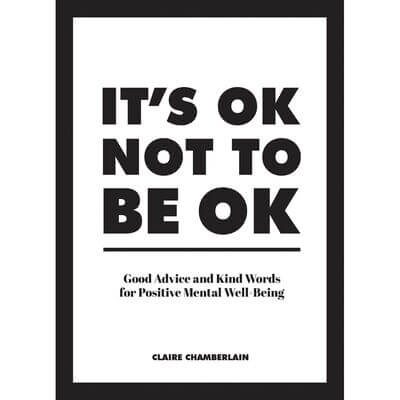 10. Anxiety by Debbi Marco
Perfect for:For those suffering with anxiety.
Life's journey is not always smooth sailing, but there are ways of charting your own course...
This compact book is packed with simple but effective tips and advice to ease your mind in times of turbulence, and help you find calm in every situation.